*This post was written as a review for The Juice Learning Company in exchange for compensation. These opinions are based solely on my personal experience with using their current events for kids platform and are 100% truthful. Interested in reading my full discloser? You can find that HERE.
*If you decide to use The Juice as a part of your homeschool routine, make sure you scroll all the way to the end of this post for a special discount code!
The Juice Company
Current Events for Kids…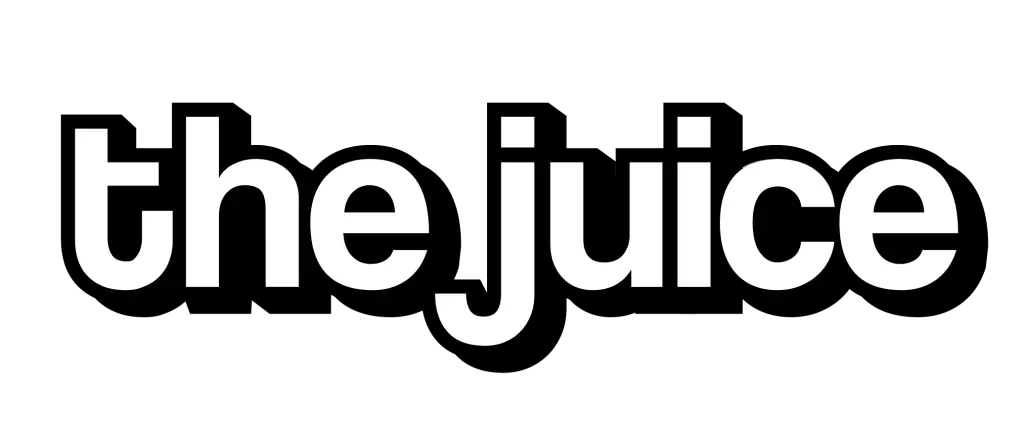 The Juice Learning Company is an online current events platform for students in upper elementary through high school (5th-12th grades).
Each day children receive an email that links to The Juice. This daily dose of news & information is primarily non-biased and focuses solely on the facts.
Teaching Current Events
With The Juice Company…
I only just recently learned about this amazing tool and I was super excited to try it out with my older boys.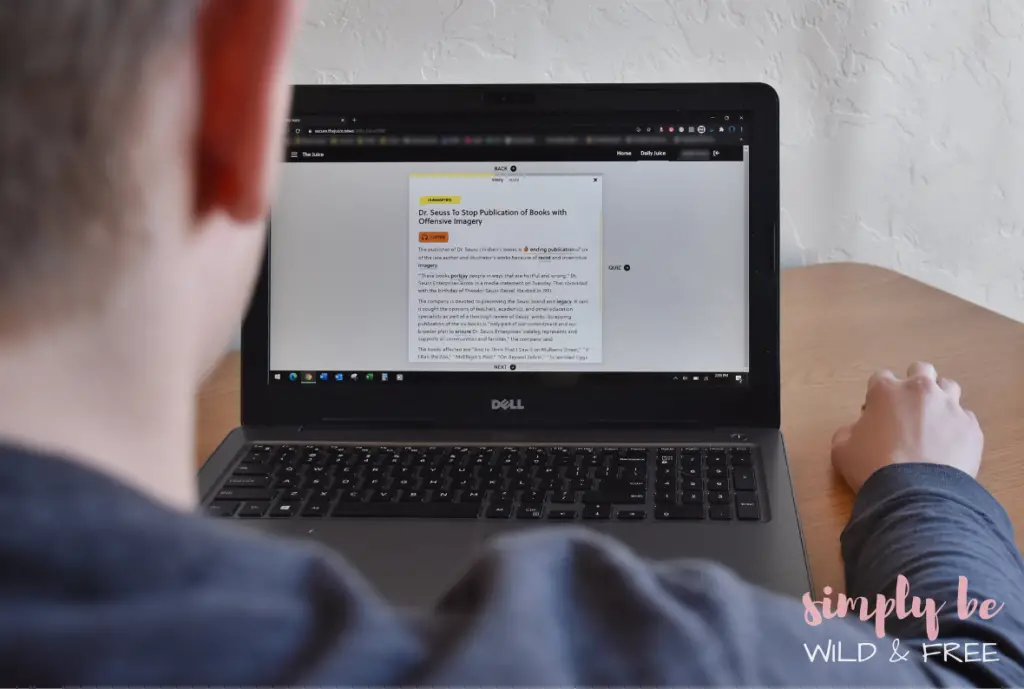 Having a son in middle school and another in high school, made this a very welcomed addition to our homeschool — especially since current events were something I had been itching to add to our homeschool lineup anyway.
The Juice Current Events for Kids
Features I Loved…
It's Created for Multiple Reading Levels
Articles tend to stay around 200 words and are written at four different reading levels to ensure comprehension.
Not going to lie, I was super impressed with this feature!
Both my boys are excellent readers, but my middle schooler struggles with pronunciation and understanding larger vocabulary words.
The fact that I could sign both my boys up for the same program and not have to worry about my younger son understanding what he was reading was an amazing feeling!
While the content contains the same information in all reading levels, the approach is definitely noticeable. 
It Can Easily Be Done on Different Devices
This was a huge plus for me! The Juice can be accessed on a computer, phone, or tablet! My middle schooler primarily uses a laptop computer, while my high schooler prefers the ease of reading on his phone.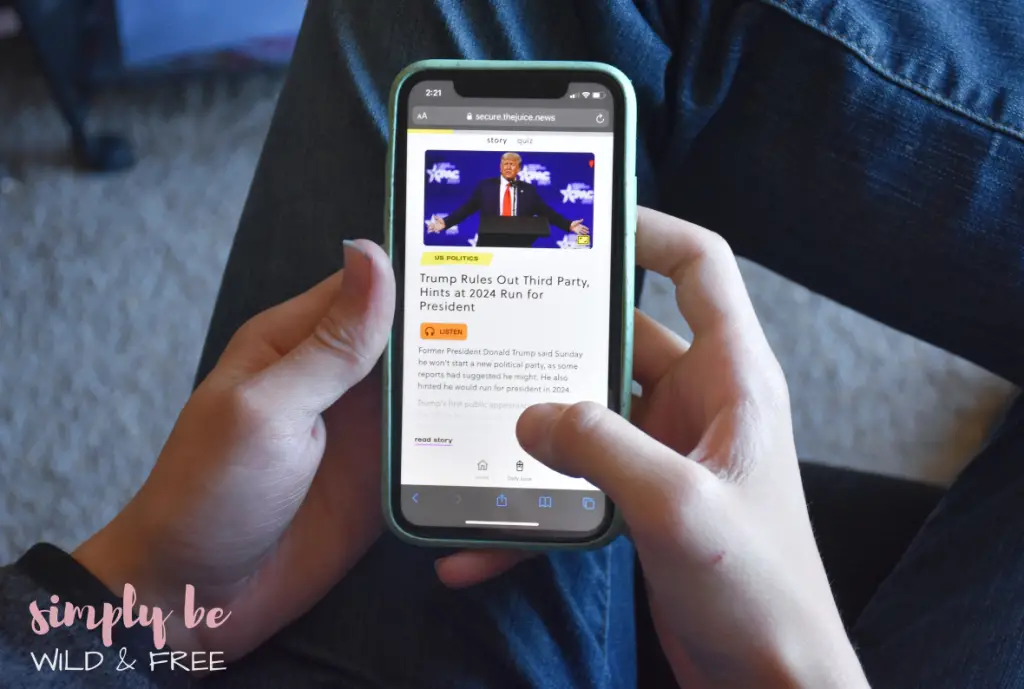 Articles Can Be Listened to Instead of Read
All stories have audio and can be listened to instead of being read. This is great if you have a reluctant or struggling reader – making this program an easy fit for most students. 
While both my boys are relatively strong readers, I surprisingly found this to be a very useful aide for my 8th grader! He thoroughly enjoyed this aspect as it helped him with the pronunciation of foreign or difficult-to-read names.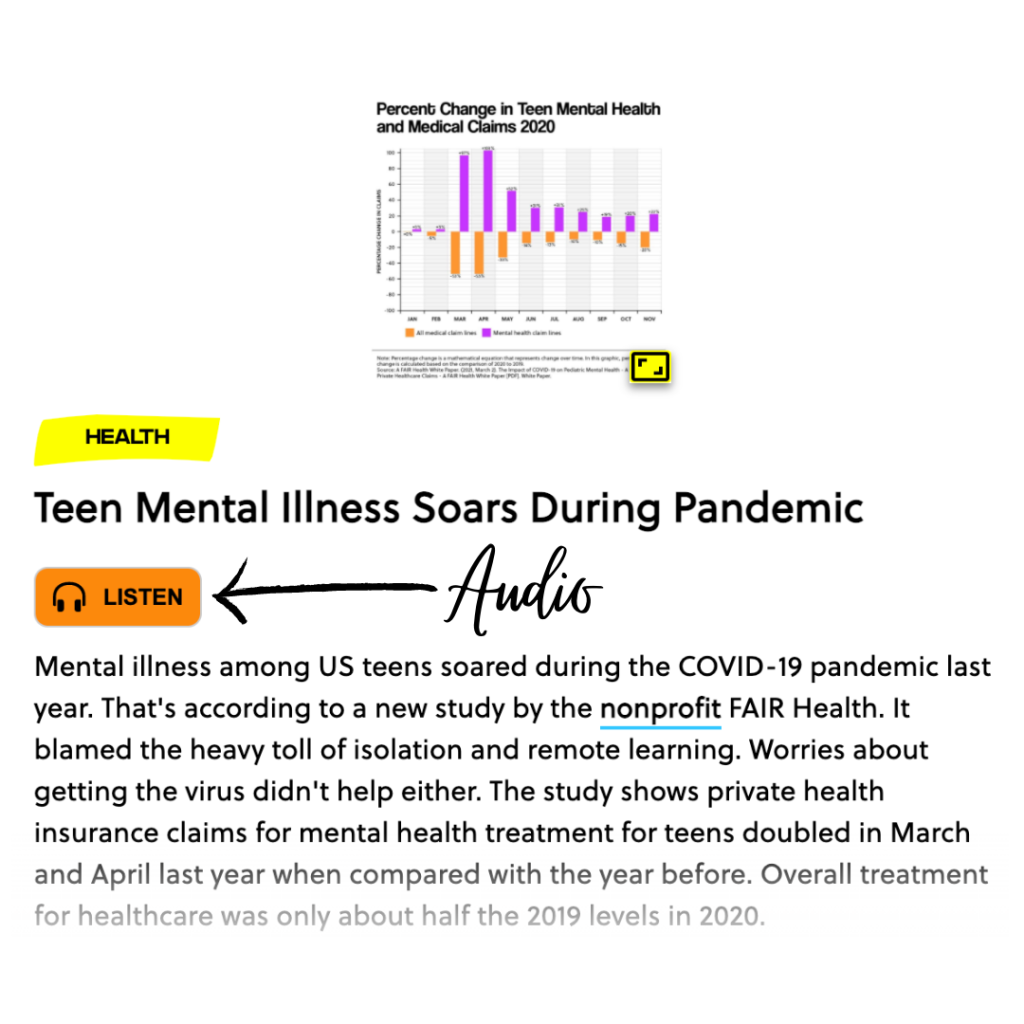 New Vocabulary Words are Introduced Each Day
Each time a student opens The Juice, a new vocabulary word is introduced – making this an excellent supplement to any homeschool language arts program. 
The fresh word of the day can be read or listened to and includes access to a full definition.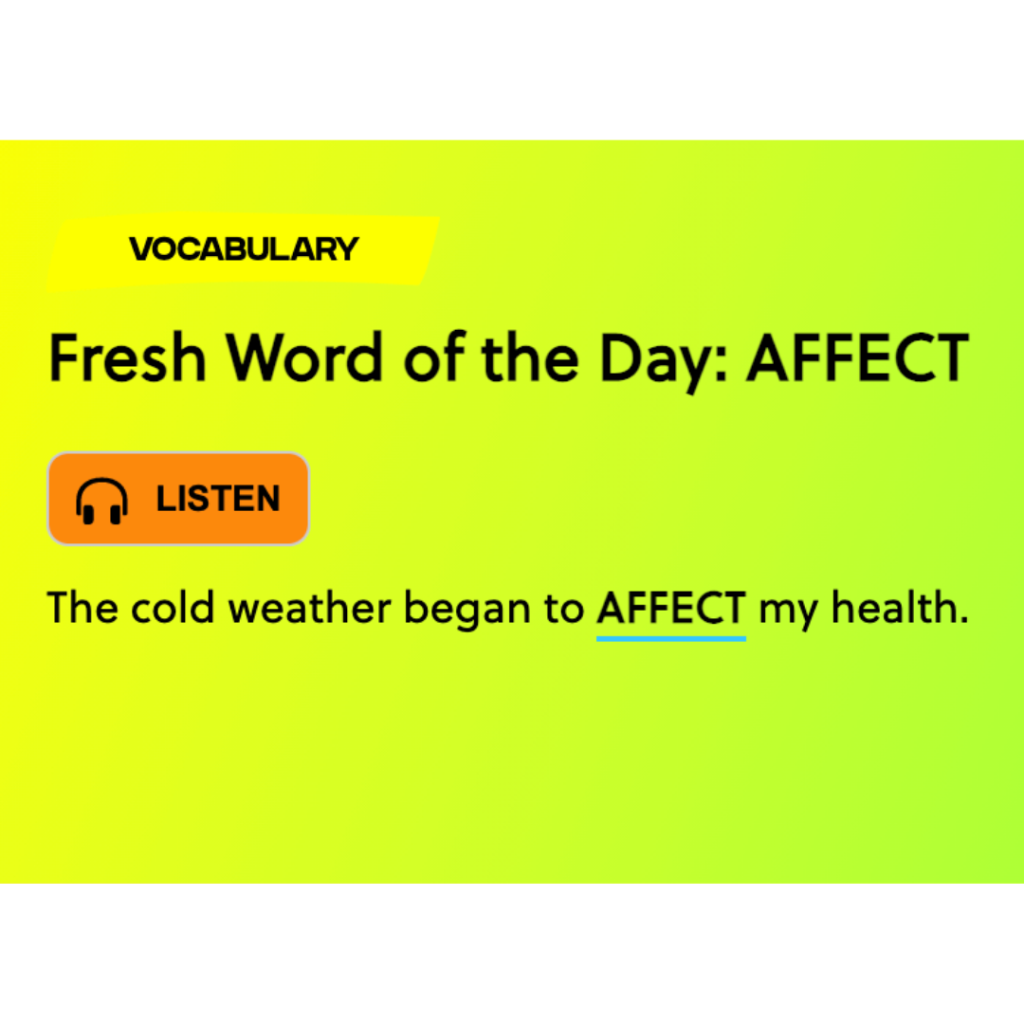 I personally loved this feature. My oldest son loves expanding his vocabulary and using new words in random conversations, while my younger son tends to struggle with new words. 
I definitely feel like it was a great addition for both of them!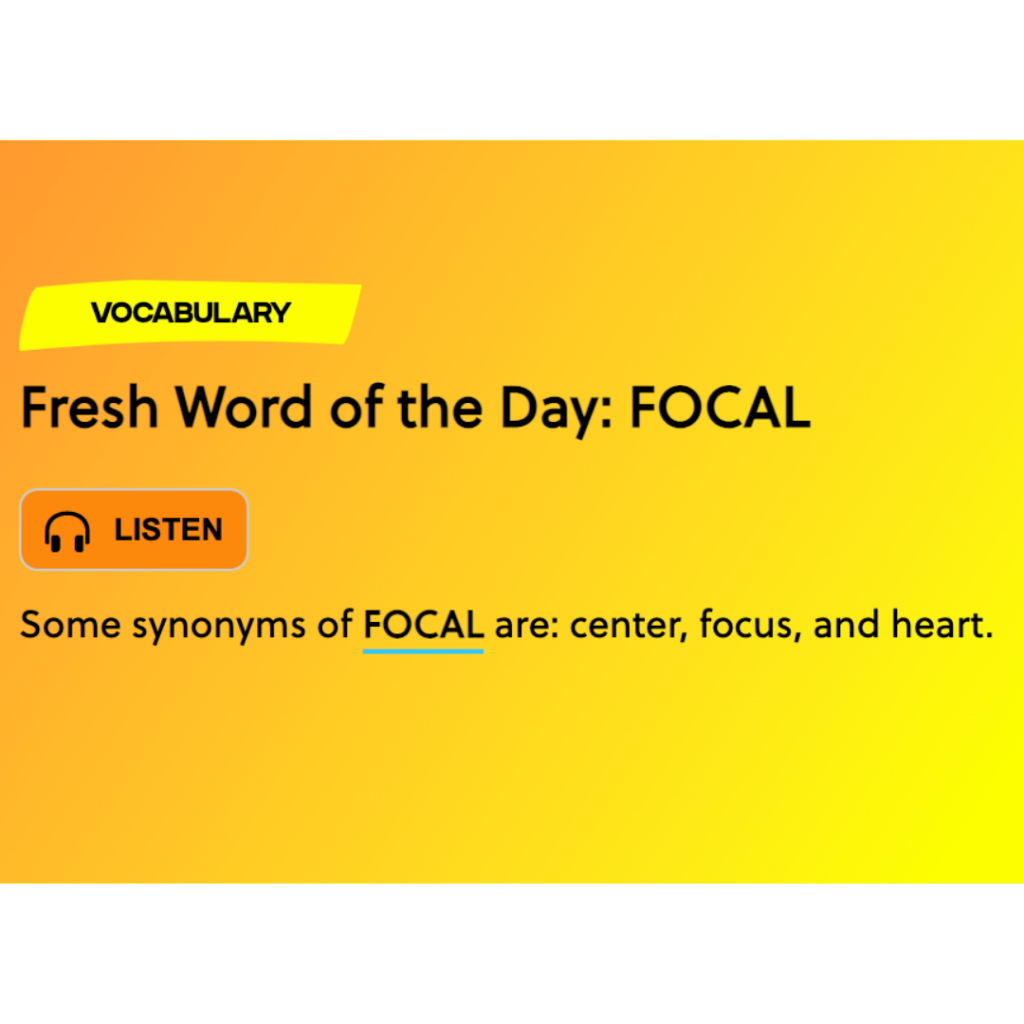 Not only does The Juice contain a focal word for your student, but it also includes underlined vocabulary words throughout each and every article! 
This was so amazing for my 8th grader! He was able to stop each time he didn't recognize or fully understand the meaning of a word, which helped with his overall comprehension. 
Has a Wide Variety of Topics
The expansive selection of topics was super impressive to me as a homeschool mom!
Each day my kids were reading articles on multiple different topics while expanding their vocabulary and understanding. They were able to keep up with current events & learn lots of new things along the way.
Most topics cover exactly what they say they do.
However, we did find the life hacks category to be just a little more broad.
This segment always features a video, which is super fun for the student, but it sometimes includes non-life hack things –  such as the occasional book review.
Most book reviews were vague and simple. We only came across one that felt opinionated, but that's what makes a great book review in my opinion – so this really wasn't an issue!
While both my boys thoroughly enjoyed reading about politics and world news, they absolutely loved the STEAM & on the bright side portions most of all! 
STEM tends to be more educational, while on the bright side it is focused on uplifting and inspiring stories.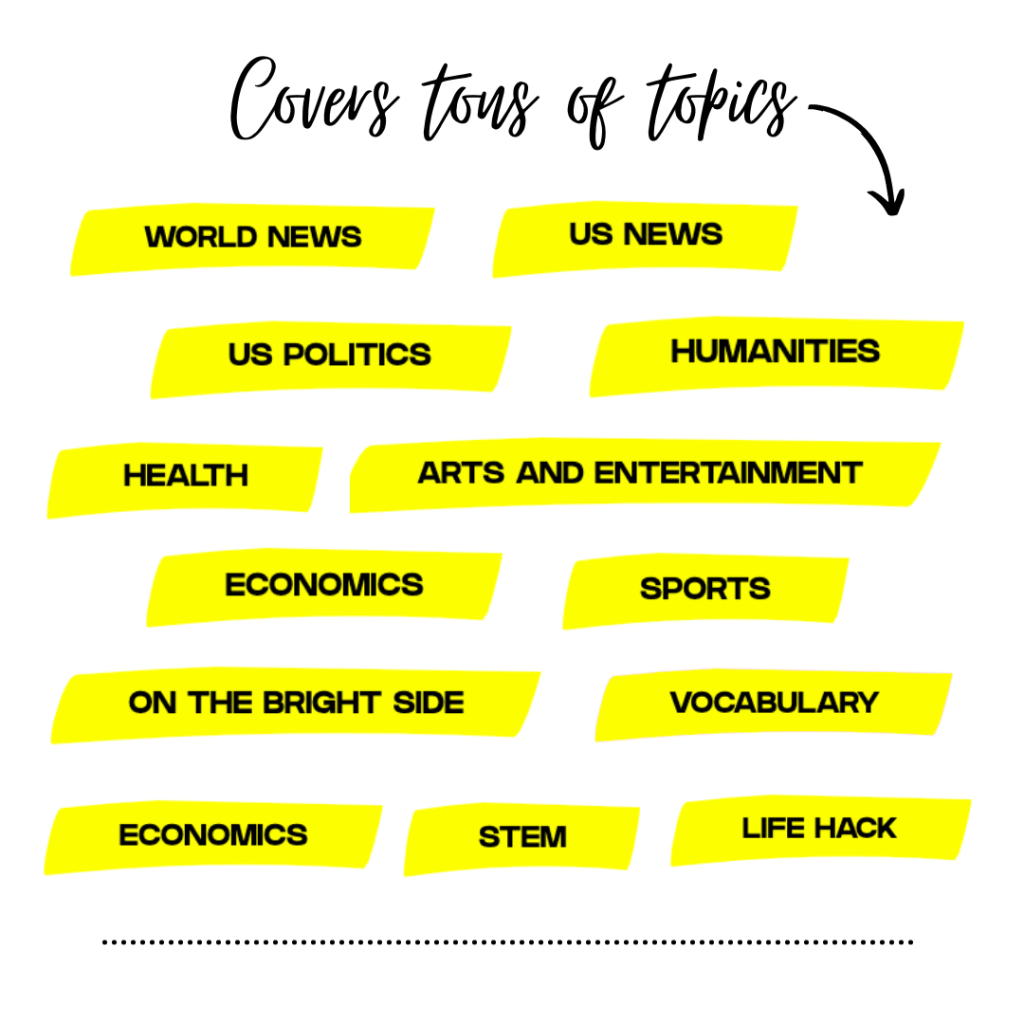 Includes Quizzes & Extras
Each article includes a 1 question quiz.
Answers are always multiple-choice, which helps keep it super simple and speedy!
I'm not sure my boys care much for this part, but as a busy homeschool mom — I absolutely love it! 
Reading comprehension is essential and these simple quizzes show me just how much information my boys are retaining. 
Another fun addition is the Extra Juice segment, which is basically a related juice article that covers the same or a similar topic. Not all articles have this, but there is at least one in each Daily Juice.
They are totally optional.
These additional articles are a great way to help students expand their knowledge and understanding of a specific topic. My boys would sometimes read these, but not always. 
Everything Else you Need to Know About
The Juice Company – Current Events for Kids…
The Juice truly is an amazing addition to any middle school or high school homeschool curriculum! 
My boys didn't struggle with fitting this into our daily homeschool routine. At only 10-15 minutes a day, it was actually super easy to squeeze it into their already jam-packed schedule.
My Takeaway… 
Overall, we love using this platform in our homeschool!
Check out the 5 things that made the biggest impression on me as a busy homeschool mom!
It's a super simple learning tool that is very user-friendly and the parent portal makes it easy to keep tabs on what students have read.
Aside from book reviews, I truly felt like all the articles are non-opinon- based, very straightforward, and focus only on the facts.
All articles include visuals such as custom infographics, charts, maps, pictures, or video elements that help engage all types of learners!
This program is an easy way for older students to stay on top of current events while expanding their vocabulary and understanding of a large variety of topics!
It's super budget-friendly, making it a great option for most homeschool families! You can customize your payment plan by paying monthly or doing an annual subscription.
Want more Juice? Check out The Juice Company blog for informative articles and more!
Ready to sign up? I'm so excited for you! This Juice is a wonderful program for teaching current events in your homeschool! Simply sign up here using my discount code JuiceSBWF at checkout for 25% off!
Love this Article? Share it on social media today!