Our Homeschool Journey
The road to homeschooling year-round has been a wild ride, you guys!
I'm not going to lie, there was a time in my life when homeschooling my kiddos wasn't even on my radar, let alone homeschooling year-round.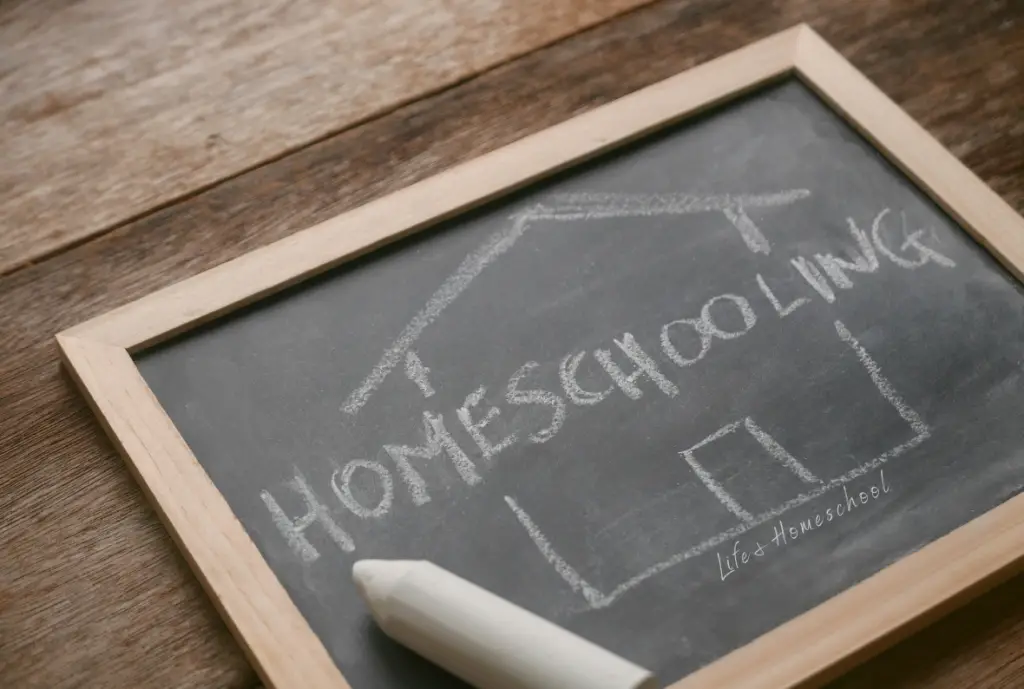 With that said, working on school all year long is now our reality, and it's just become a way of life for us.
My older boys started their schooling journey in a small private school.
Then, after my oldest completed the 5th grade we began the transition to virtual learning at home.
A couple of years later we switched to traditional homeschooling, then mixed things up by utilizing a 3-day homeschool week, then eventually making the switch to year-round homeschooling due to full-time RV living.
Homeschooling Year-Round
While road schooling may not be your reason for considering homeschooling year-round, it still has its benefits no matter your situation!
Oddly enough, our homeschool schedule tends to be the opposite of most homeschoolers.
We lean on the side of easy Aug-May, fitting in lessons at random while focusing on unschooling & learning through life.
Then, when summer hits we utilize a much more rigid plan and focus on bookwork all summer long!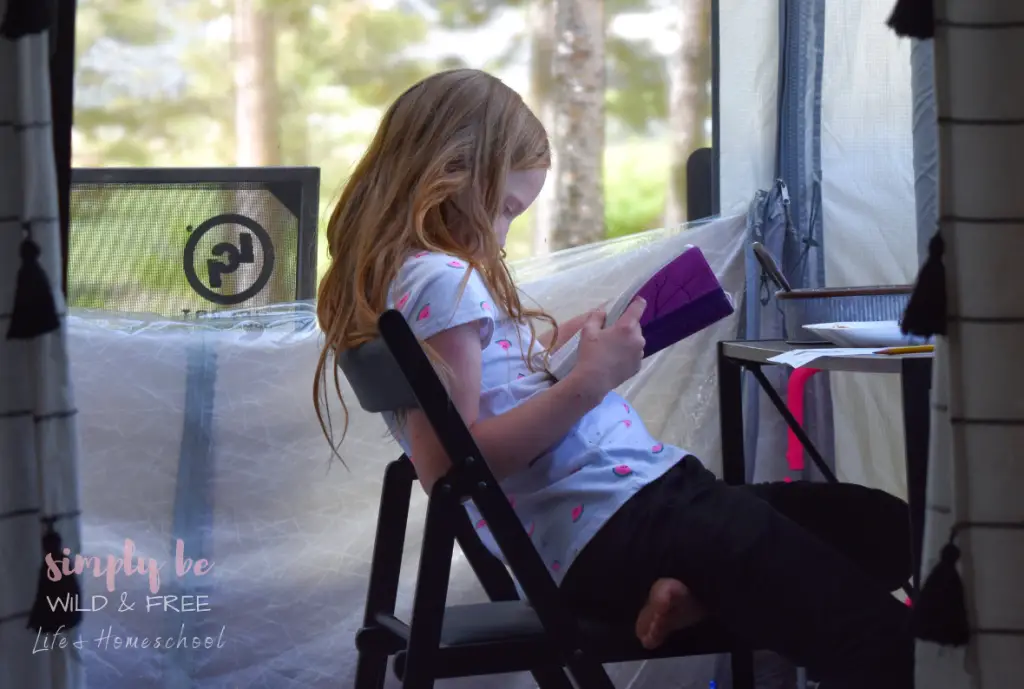 Our homeschool looks different every single season and tends to be dependent on what life is currently throwing at us.
If we are traveling or near friends and family, school work simply isn't a priority.
However, if we are stationary and focusing on productivity, formal lessons are definitely in the mix.
Whether you follow the traditional 6-weeks on, 6-weeks off year-round school schedule, you only homeschool when you feel like it, or you take extended breaks, homeschooling year-round can have its perks and its downsides.
Pros of Homeschooling Year-Round
With that said, of course, I'm going to cover the ups first.
There are so many awesome reasons to love homeschooling year-round!
While homeschooling in general can provide both freedom and flexibility, homeschooling year-round does it on steroids.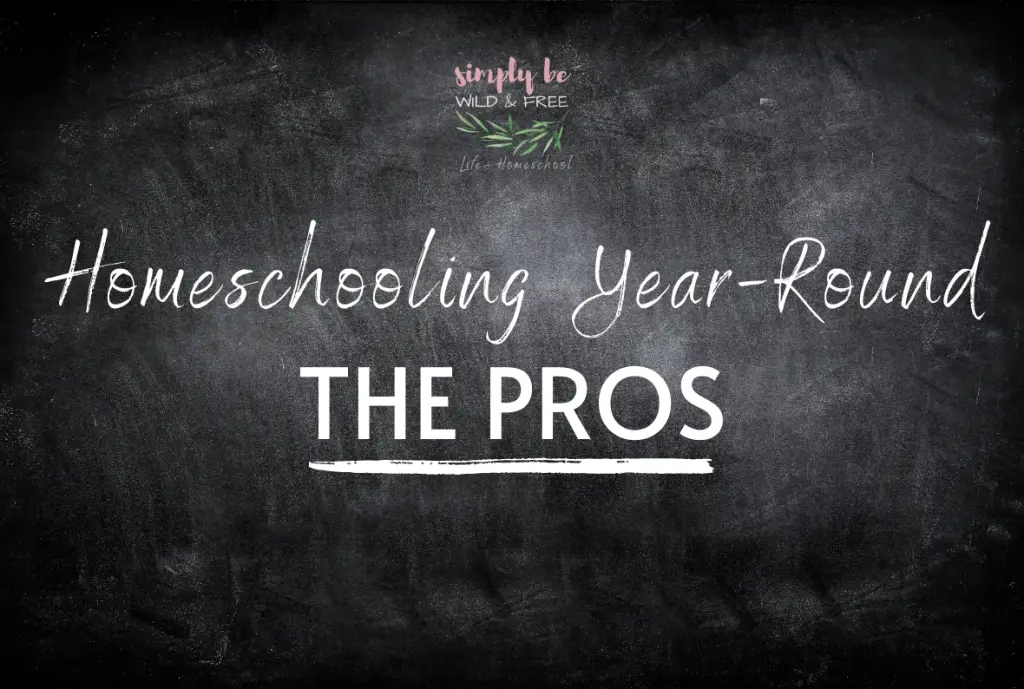 These are just a few of the reasons I love holding down a year-round homeschool schedule!
You can take longer breaks
Ok, this is seriously the best perk to year-round homeschooling!
You can take an entire month off around the holidays and then school over spring break.
You can school for 2 weeks then take a 2-week break if you need to.
The flexibility is endless!
Experiences & field trips are easier to plan
Yes, yes, yes!!
Even if you don't full-time rv, planning field trips and family vacations during the off-season can officially become your reality if you homeschool all year long.
Not only can this give your family the opportunity to visit popular destinations when they are less crowded, but it also means you can plan fun outings more often — lessening the stress and overwhelming feeling that school can have on some children!
There will be less education regression
For real though.
If you homeschool your kids year-round you can easily skip the annoying summer slump and keep them in learning mode practically 24/7.
You can run one school right into the next if you wish.
Cons of Homeschooling Year-Round
While homeschooling year-round has some pretty awesome upsides, there are definitely some downsides.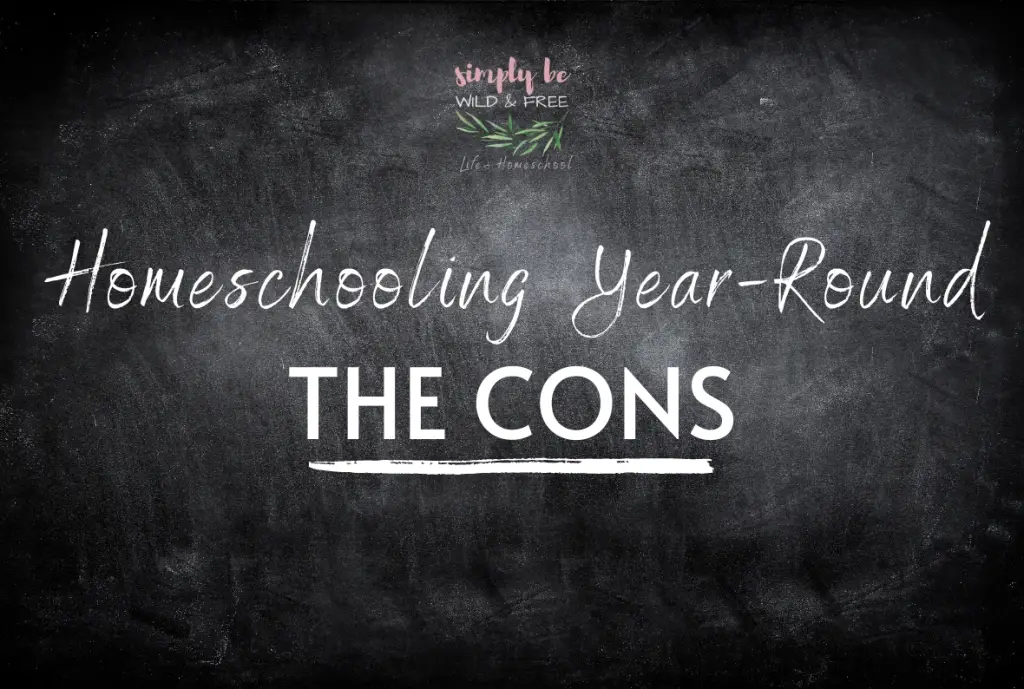 These are my least favorite things about homeschooling all year long.
It's easier to get behind on lessons
If you are new to year-round homeschooling, this may sound unrealistic, but hear me out.
Whether you homeschool on a whim or follow a rigid time off/time on the schedule, it can be easy to find yourself weeks (if not months) behind where you think you should be.
Take it from a year-round homeschooler that spends the summer catching up on homeschool lessons because I always tell myself we will get to it later.
You may feel like you don't get enough time off
Strangely, it's true.
If you take time off during the school year and find yourself homeschooling over the summer, you may find yourself longing for that typical 3-month summer break you see parents posting about on your social media timeline.
Homeschooling Almost Year-Round
With that said, homeschooling all year wasn't always our reality.
For the majority of our homeschool journey, we were what I like to call pretend year-round homeschoolers.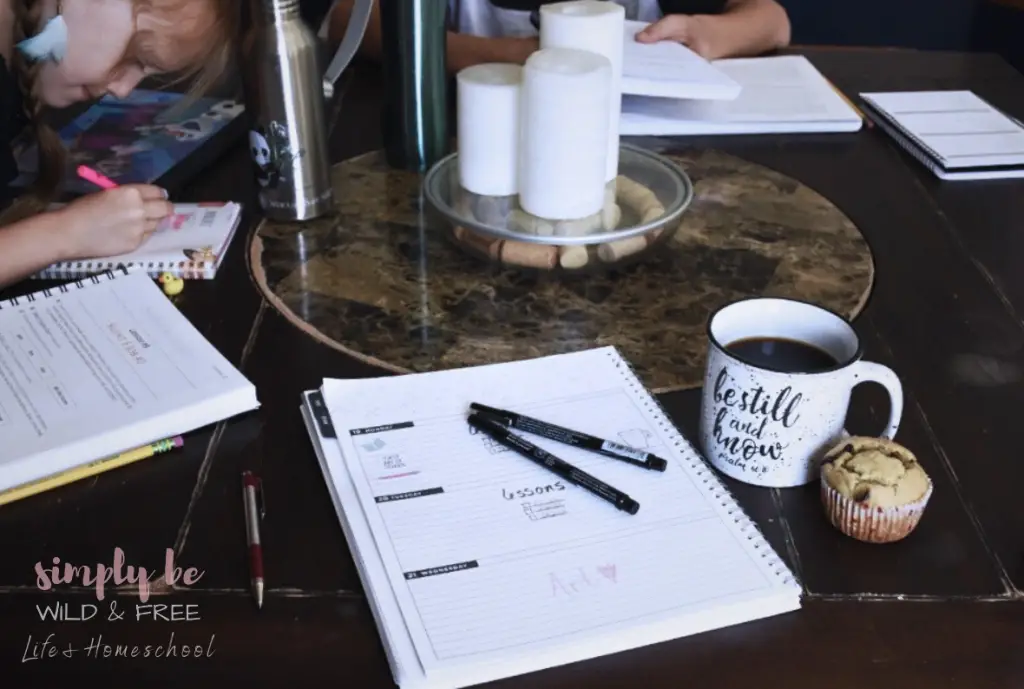 We utilized a 3-day homeschool week Aug-May, then took a few weeks off to reset before working through simple summer worksheet packs.
Eventually, we would ease into our new curriculum (around 1 lesson a week during the summer) to get a few weeks' heads start before starting our full routine in August!
This was such a great way to cover all our bases!
My kids still felt like they got a full summer break, even though we were working on light learning by creating relaxed homeschool goals.
If homeschooling all year is beyond something you can work with right now, becoming pretend year-rounders like we were, is a great option!
Learning all Year Long
Life will always throw us curve balls and learning to adapt and move forward is essential.
For us, a couple of those curveballs were moving cross-country and transitioning over to full-time RV life which ended up throwing us into year-round homeschooling — something I've chosen to embrace fully. 
With that said, whether you're doing the all-year thing with a firm schedule, winging it and schooling here and there, or using the unschooling method, encouraging your kiddos to keep learning all year long is what matters!
Love this article? Share it on social media today!