Turkey Time
It's officially November which means it's almost turkey time, you guys!
Not going to lie, fall is my absolute favorite time of year and Thanksgiving totally takes the cake (or pie).
From the yummy turkey dinner and pie to giving thanks with family, I seriously can't get enough of this amazing holiday.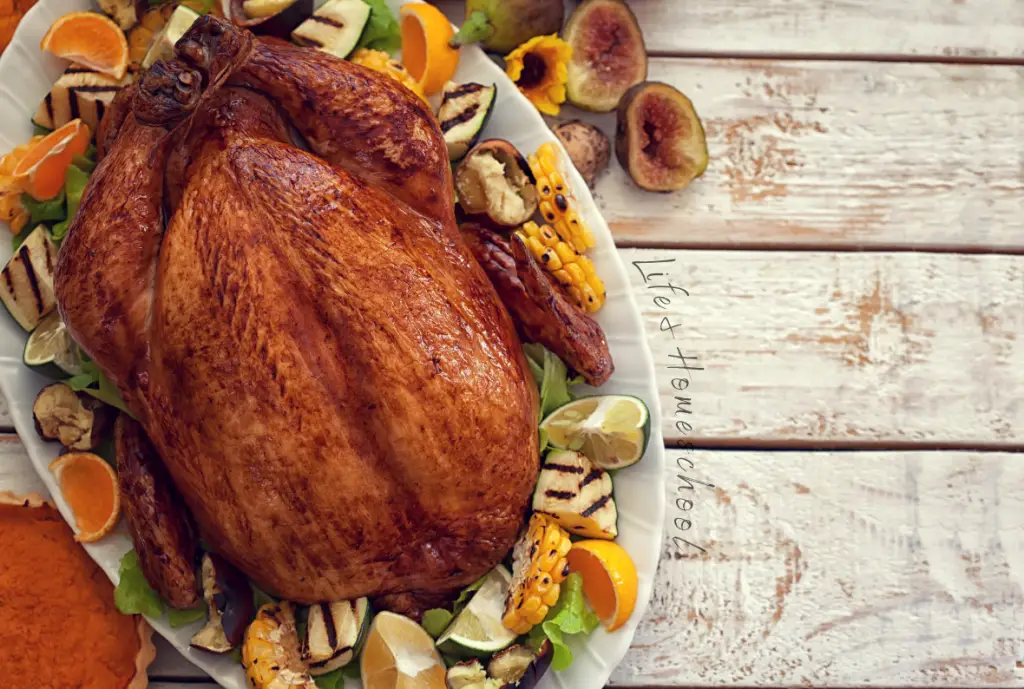 That said, turkey isn't just for eating this time of year!
From crafting to decorating, turkey is the theme for nearly everything leading up to Thanksgiving day.
Turkey Worksheets for Little Kids
While the main event is great, sometimes those fun activities leading up to Thanksgiving are just as fun!
You can easily encourage young kiddos to improve their handwriting and coloring skills by leaning on simplistic worksheets like these.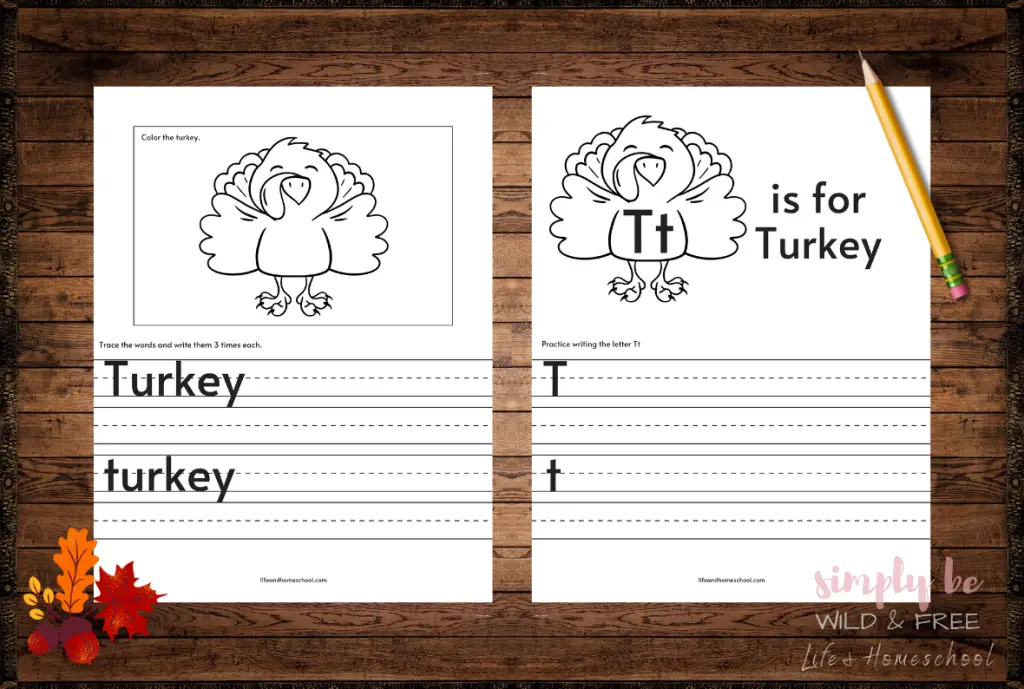 While teaching early elementary grades can be fun, it can also get costly!
That's why I love creating and providing freebies for educators of little ones.
This turkey-themed printable pack includes simplistic handwriting/copy worksheets perfectly designed for grades K-3.
How to Cook a Turkey Activity Sheet
The final thing I chose to include in this printable pack is a fun one, you guys!
Asking young children how to cook a turkey is a favored activity among kindergarten and first-grade teachers and the answers can be so hilarious!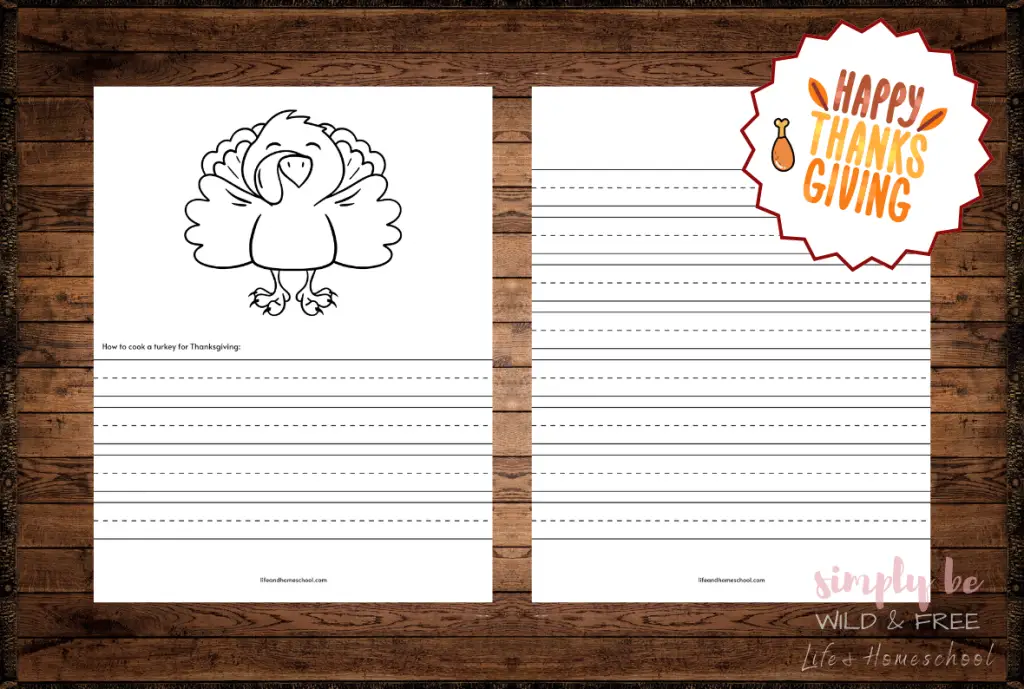 I remember my young boys writing out their instructions for cooking a Thanksgiving turkey when they were this age and it's always a fun keepsake to pull out this time of year.
So, encourage some turkey recipe fun in your classroom this year with these how to cook a turkey activity pages!
Free Printable Turkey Worksheets
This is the main event, you guys!
If you're ready to get your hands on these free printable turkey worksheets simply sign up for our newsletter below.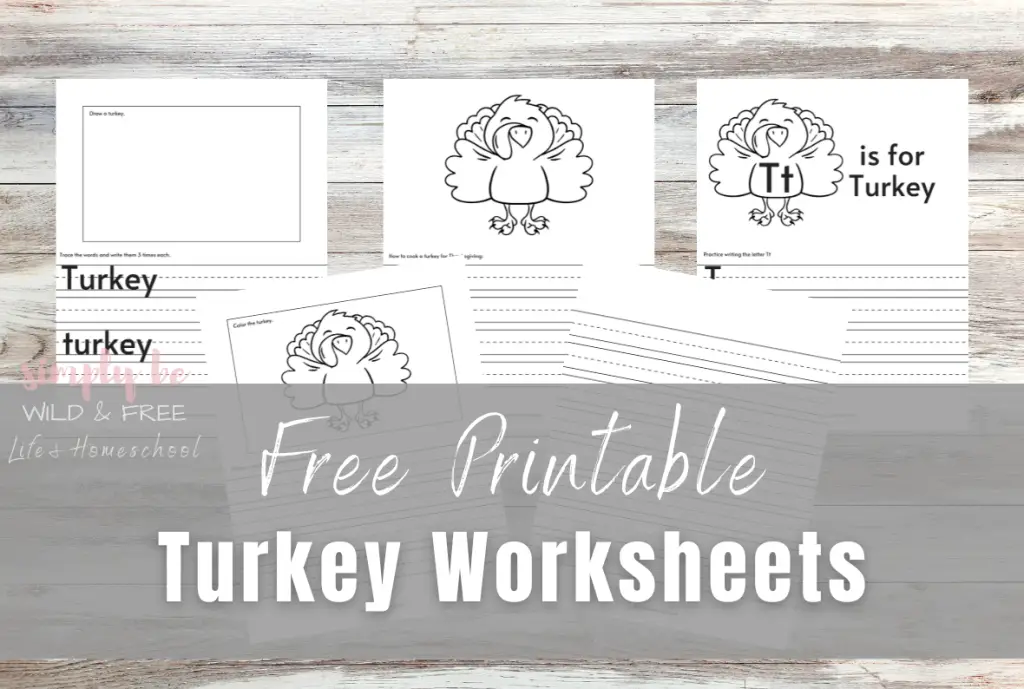 Other Turkey Activities
If you love these turkey worksheets, take a moment to share it on social media for other homeschool parents and check out some of our full line-up of fall crafts that include some fun turkey-themed ideas!