*This post was written as a review for the company Story Tyke in exchange for compensation. These opinions are based on my personal experience with using their children's bedtime stories subscription and are 100% truthful. Interested in reading my full discloser? You can find that HERE.
Story Tyke
Bedtime Stories for Kids…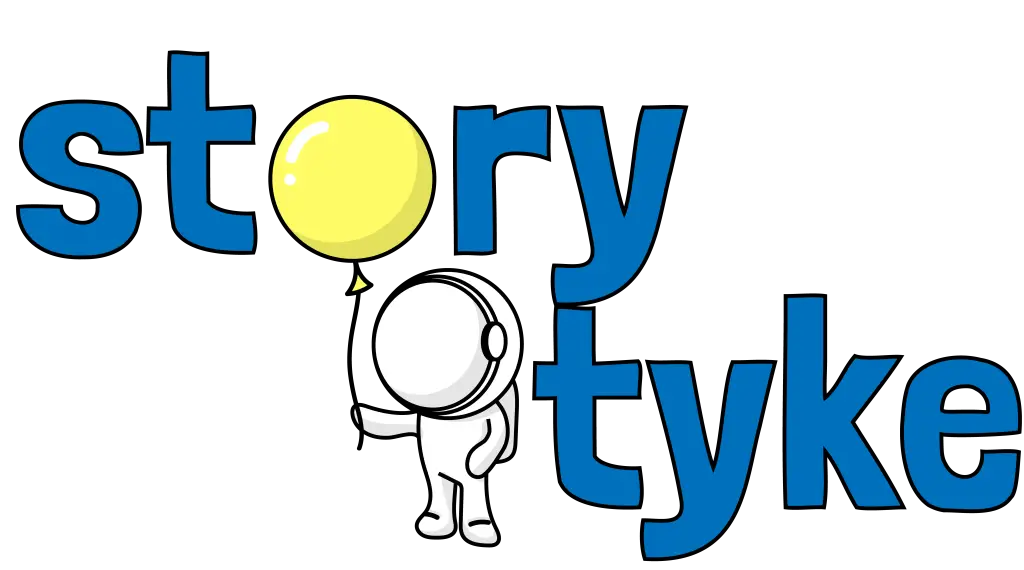 Story Tyke is an email-based subscription service that delivers original children's bedtime stories straight to your inbox 5 nights a week.
While most subscription-based services have a monthly or annual fee, Story Tyke is completely fee-free!
With that said, you can give a monetary donation to Story Tyke if you wish. These donations simply help keep the program running and are of course never mandatory.
If you would like to learn more about the Story Tyke program and how it came to be, take a moment to check out their about page for all the details!
Our Experience
with Story Tyke…
My 7-year-old daughter is a huge fan of bedtime stories. It doesn't matter how long our day has been or how many exciting new things she got to experience, she just isn't quite ready for bed until she's had a bedtime story. Typically, a new bedtime story.
Not going to lie, coming up with new stories each night is an exhausting task for any parent – and it's absolutely not my favorite thing to do. So naturally, when I first heard of Story Tyke — I JUMPED at the opportunity to try it out!
Getting signed up was super easy. I simply hit the subscribe button on the Story Tyke website, added my name & email, and boom stories started coming to my inbox that night! Easy peasy.
Story number 1 had us hooked, number 2 brought endless laughs, and 3 was full of unexpected surprises.
This awesome little subscription was exactly what my daughter needed for her bedtime routine! The fact that it made my job as a parent much easier was just an added bonus.
My daughter has thoroughly enjoyed every free bedtime story we have received from Story Tyke and it remains one of her favorite parts of the day! I seriously can't say enough good things about this program.
The Pros & Cons of Story Tyke
Children's Bedtime Stories…
PROS
I could write the world's longest pro & con list, but this one will always take the cake.
Story Tyke is 100% FREE. Can it really get any better than that?
Not only can you sign up for free, but there are never any unwanted fees that pop up along the way. That's a huge win in my book!
Plus, there's really no harm in trying something new if it is completely free of charge, right?
Besides being free, this is definitely my favorite part of the Story Tyke program!
Each night a surprise story gets delivered to my inbox. Not only are these stories a surprise to my young daughter, but they are also a surprise to me.
I didn't expect to like this factor so much, but it's been such a wonderful blessing getting to experience these bedtime stories together! My daughter loves seeing my reaction as I read through a new story. Plus, I find myself laughing and enjoying the stories right alongside her.
Story-Telling Tips are Included
This is such a fun extra that I didn't expect!
With each story comes simple prompts and ideas for your nightly storytime routine. From changing character names to your child's name to prompts that remind you to look up from your phone and make eye contact.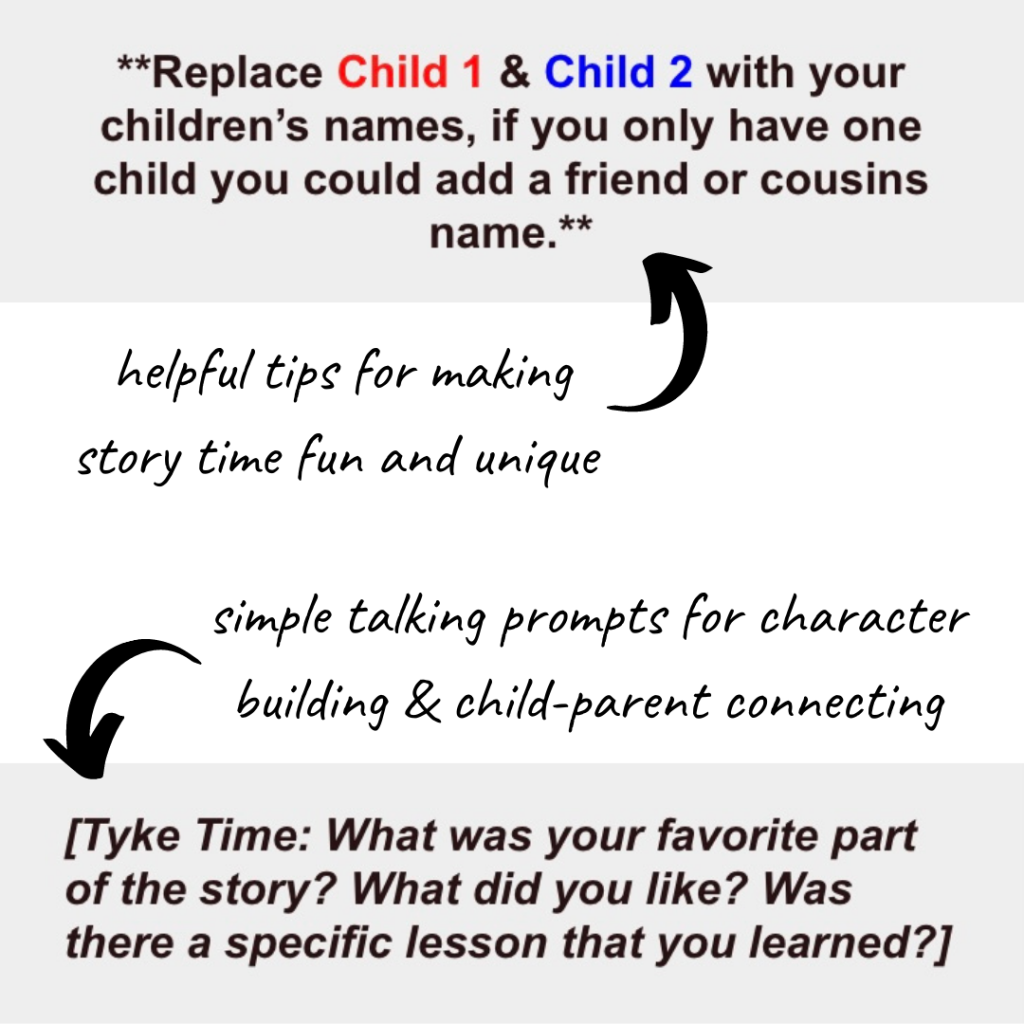 The Tyke Time conversation prompts & questions that are encouraged during and after the story are also a huge plus. They help turn story time into conversation, which creates an even deeper connection between parent and child.
Did I mention that it's FREE?
Seriously though, this is a huge win for any budget-conscious homeschool parent! We are huge book fans in our home and the cost of new books can add up super fast. This is by far the biggest pro on the list — I just had to mention it twice!
CONS
We have a strict no-screens-before-bed policy in our home, so anything that involves screen time before bed would typically be a no-go for me. However, since this screen time is only for the parents — I don't think the screen time factor is a huge issue for the kiddos involved.
Plus, most parents have easy access to a smartphone, so this truly is a simple way to get your hands on free bedtime stories.
With that said, I really only chose to keep it on the cons list because there is just something nostalgic about holding a book in your hand while reading with your children.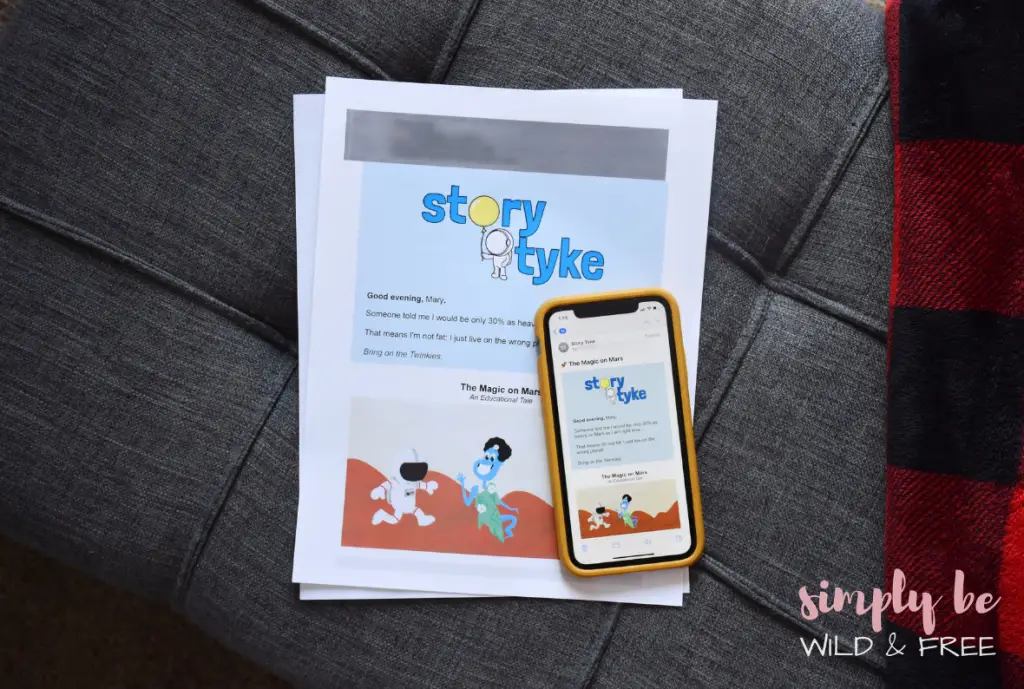 We do read aloud books as part of our homeschool routine and it's definitely one of my favorite parts of the day!
If screen time is an issue in your home, try printing the stories straight from your inbox to read them in paper format instead!
While it involves some resources and time, this extra step can easily help you ditch the smartphone during your child's bedtime routine & still give them access to brand-new bedtime stories!
Struggling with screen time during the day hours? Check out how I limit screen time in our home!
Like anything that is technology-based, glitches can occur from time to time. Sometimes emails don't come through or phones break, so if your child is one that thrives on routine and the simplest of things can lead to a meltdown — make sure you keep backup stories on hand.
With that said, we've only had a couple of emails not show up over the course of trying out this program, and keeping 1-2 old stories in my inbox pretty much solves that problem. Plus, my daughter loves the occasional repeat of a favorite story!
Other Tidbits about
Children's Bedtime Stories
by Story Tyke…
While the feeling you get from holding a physical book is lacking in this program, the pros definitely outweigh the cons. The ease of being able to pull up a brand new bedtime story in a matter of seconds has been a huge blessing in disguise!
To put it simply, Story Tyke has helped turn our nightly bedtime routine into something simple & fresh. Having short stories at my fingertips allows me to connect with my young daughter each and every night in a brand-new way.
I also love the mission behind this entire brand — bringing new children's bedtime stories to kids who are growing up in a technology-driven world. Some of these kids don't get to experience the imagination & excitement that new stories can bring and Story Tyke helps promote that – even without the book in hand.
They Aren't Just Bedtime Stories…
These free bedtime stories can be a huge blessing for busy homeschool and non-homeschool parents alike!
While this program can be a simple way to spend one one-on-one time with your children at the end of the day, it can also double as a great family bonding experience for those with multiple little ones!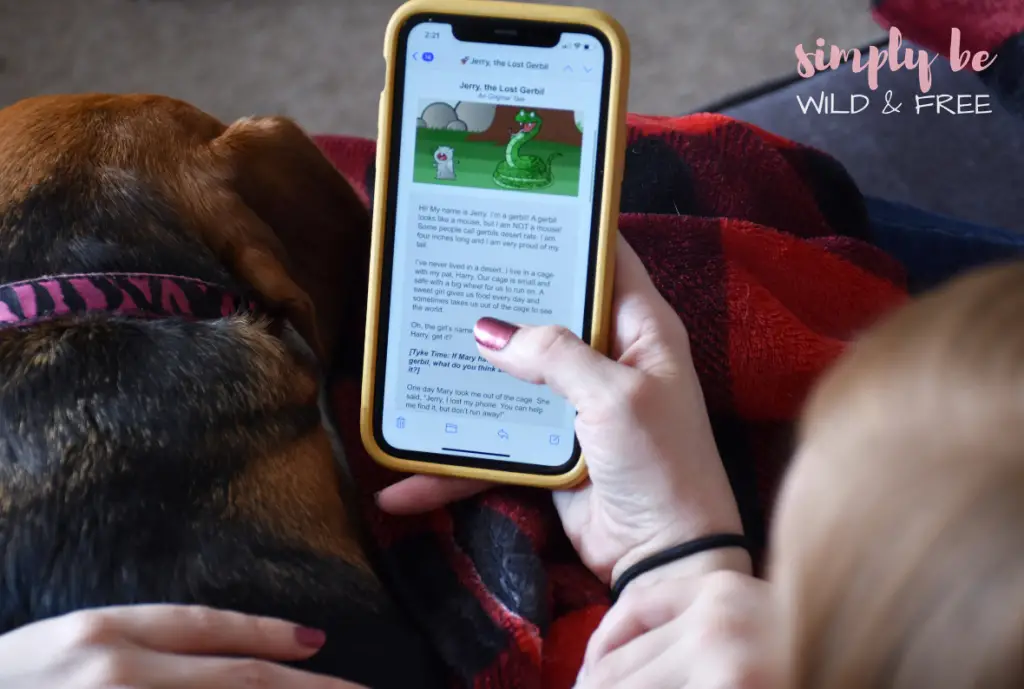 My daughter enjoys these stories so much that we sometimes re-read them during our homeschool day! There's no rule that says these stories have to be set aside for bedtime only.
Homeschool parents can easily incorporate these stories into their daily homeschool routine and non-homeschool parents can connect with their children shortly after they arrive home from school. Both are easy ways to disconnect from a stressful day and reset – with your kids.
If you struggle fitting one one-on-one time in with your children each day, read quality time with kids to get all the nitty gritty details on how we make this work in our home!
One Final Note…
Story Tyke is a winner in my book. I've absolutely loved sharing this new experience with my young daughter and it's been a wonderful addition to her bedtime routine. I look forward to the many new stories we will experience together along the way!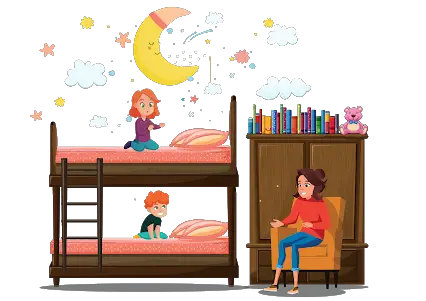 If you're interested in this program, but still slightly skeptical — I say go for it! Because this program is completely free, you literally have nothing to lose.
Sign up for Story Tyke and start reading today!
Find this content useful? Share it on social media or bookmark it for later!