Screen Time for Kids
Like any good tool, technology can be used properly or it can be misused.
Unfortunately, more often than not, kids aren't taught the skills they need to properly use this wonderful tool and they can fall head first into screen addiction or harmful misuse.
This is why it's incredibly important to monitor screen time usage, set limits, and have genuine conversations with your kiddos.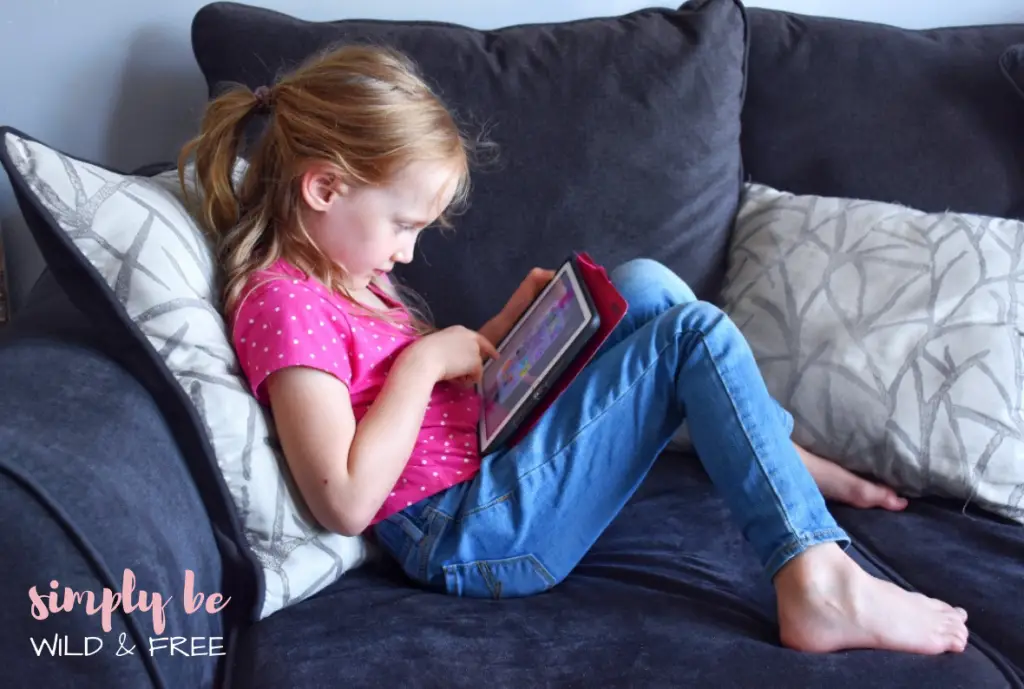 While sometimes leaning on technology as a baby sister can seem useful and convenient at the moment, it can also be very damaging in the long run.
Raising children in today's world means we must take simple steps to limit our children's screen time usage every single day — and if we as parents are honest with ourselves, we should be limiting our usage as well!
The Importance of Limiting Screen Time
Technology is a wonderful tool that most Americans use for work, school, and productivity.
However, it also tends to be our largest form of entertainment!
From apps and games to streaming services and shopping.
While we can't always limit our work or productivity time, we can limit how often we use our screened devices for entertainment purposes.
If you or your kids are working on screens for 8+ hours each day, you definitely need to be cutting screen time down to a minimum in the evening hours and on weekends.
It's incredibly important for our eyes, our brains, and honestly, our overall health.
How to Limit Screen Time
If screen time has become an issue in your home (like it has in ours and so many others).
These 3 simple tips will help you learn how to limit screen time, set reachable goals, and live a more well-rounded life.
Check out the things I've learned from raising 3 kids in a technology world and how we manage screen time in our home.
Set Restrictions
THIS! If screen time truly is a battle in your home, this is where you need to start.
With that said, even if screen time hasn't become a battle yet, it likely will.
Start your child's relationship with screens off on the right foot by setting restrictions to not only hold them accountable but also to keep them safe.
First, if your kids don't NEED a phone, don't get them one — period!
The absolute best way to prevent excess screen time usage is by skipping the problem, to begin with!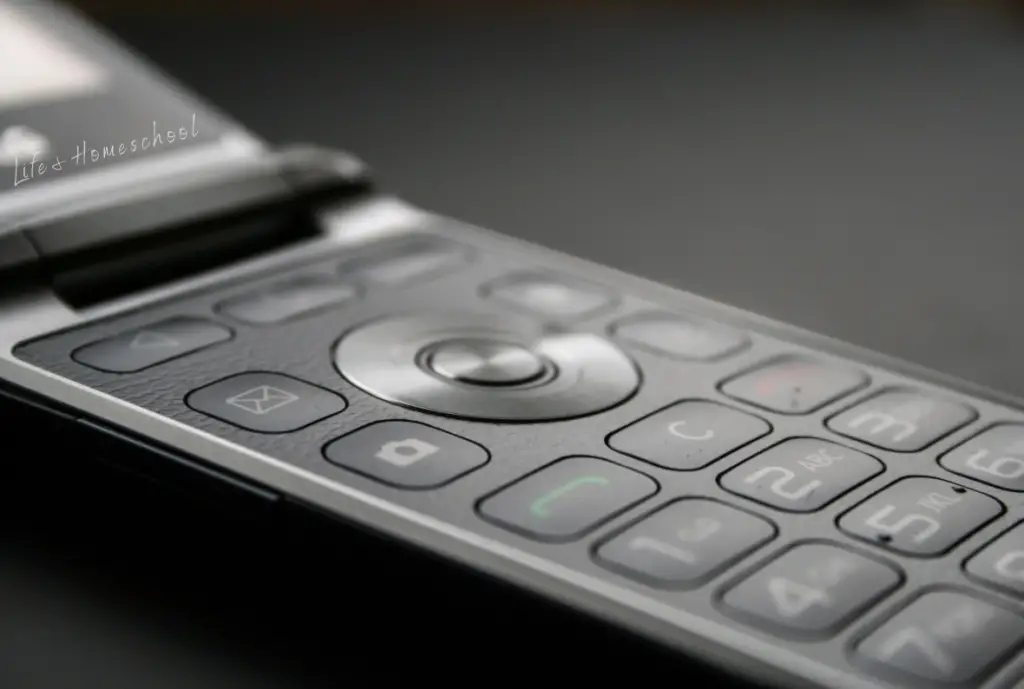 With that said, I do understand that phones may be a necessity for some children, safety-wise that is.
If you have an older child that is driving on their own, working outside of the home, or needs to check in often, a phone may be necessary.
However, In those situations, your child likely only needs a phone for communication purposes.
Consider being the unconventional parent that opts for a flip phone or light phone instead.
Unfortunately, the options for old-school phones aren't as endless as smartphones. You will definitely have to put forth some hard-core dedication and research time!
Setting Phone & Tablet Restrictions
If you've exhausted all your options and your child has a smartphone anyway, setting restrictions can be a useful way to limit screen time.
My kids don't have phones (even the 15-year-old), but they do have personal tablets that were purchased for educational purposes.
These tablets do have games on them and they are used at least a few times a week.
While I do understand that technology can be a useful tool in the hands of a child, I also know it can be a harmful one.
Setting restrictions is key!
Each iPad (aside from the one I use for work) has a 2-hour time limit for each day. We also have cut-off times for each device.
Setting restrictions has been a sanity saver for this busy mom because I can rest a little easier when my kids are on their devices.
Set Expectations
This is essential, you guys!
Before handing a child any type of device, set your ground rules.
Talk with your children about the restrictions you've set, mention all your expectations, and set simple rules for earning and losing screen time.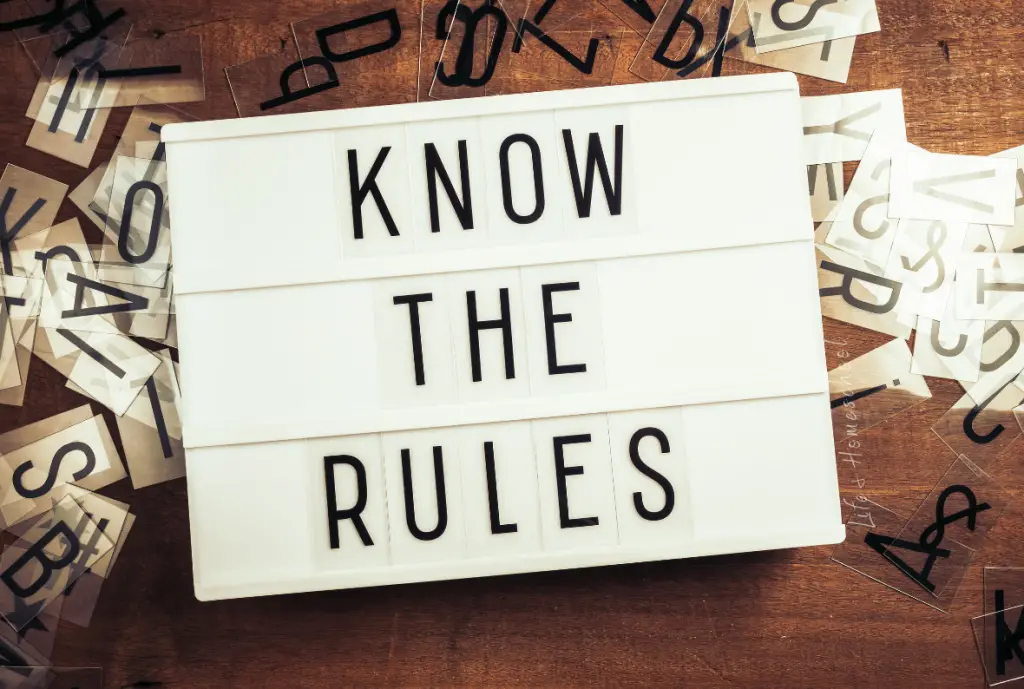 Whether your children use screens strictly for educational purposes or they use them for both school & play, it's always important to have in-depth conversations with your children about the tools they use & the entertainment they choose.
With that said, your screen time checklist can be simple at to the point, just like ours.
Our screen time rules for entertainment use are as follows:
Chores are done
Homeschool lessons are complete
The child has been helpful to someone in the home
They participated in a hands-on (or outdoor) activity
Set realistic rules and work towards creating a healthy relationship with technology and screens based on trust and accountability.
Then, take things up a notch if needed.
Take Breaks Often
Once, you've taken the time to set up restrictions on your children's devices, this is your next step!
Encouraging your kiddos to take breaks often is completely necessary for cutting down screen time usage and preventing screen-related health issues.
Utilize these 3 simple tips for taking screen time breaks in your home.
Using a timer is likely the easiest way to stick to set break times when it comes to electronic devices.
If your kiddos aren't watching a lengthy movie, or doing something time sensitive you can simply set a timer for every 10-15 minutes during peak screen time usage, encouraging them to get up and do something for just a few minutes.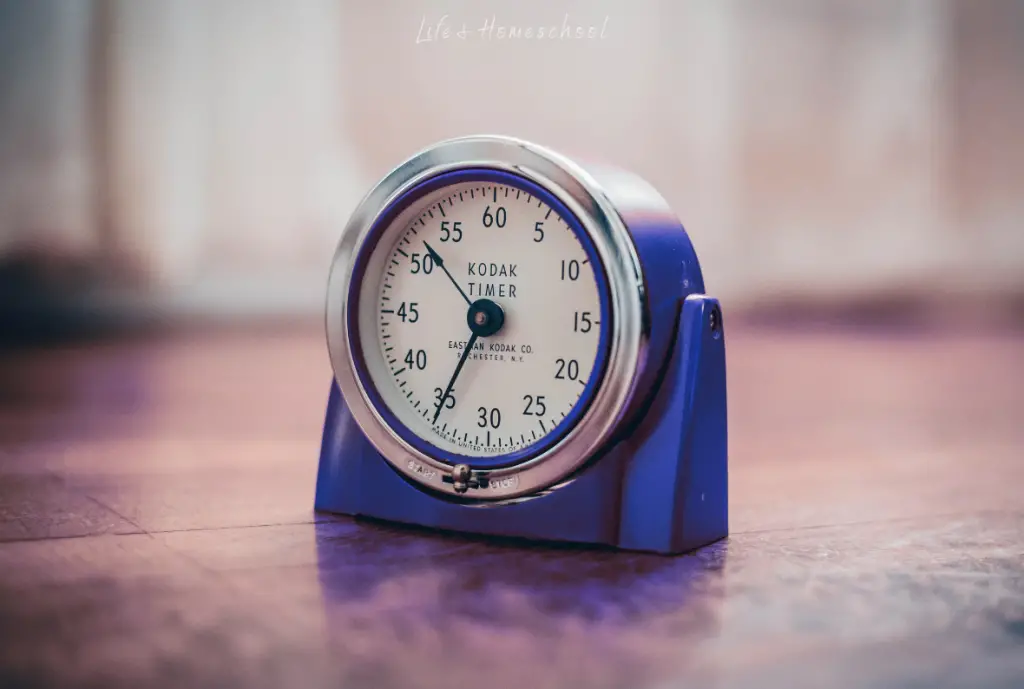 Not only does this break that zoned-out trans that hours on a screen can cause, but it encourages kiddos to accept accountability and maintain healthy habits when it comes to screens.
Some simple ideas to lean on during break time are doing stretches, taking a walk, participating in a fun outdoor activity, playing board games, or doing something educational.
This one goes hand-in-hand with taking breaks.
If it's possible, spread out your child's tablet usage throughout the day.
You can do this by utilizing a block schedule (like we do in our homeschool) and only giving them tablet time during specific periods — or you can wing it as we do.
Since my kiddos already have a time limit of only 2 hours of tablet time a day and we typically don't even pull them out till after dinner, we don't utilize a block schedule for screen time management purposes.
However, there are occasions we lean on screens during school hours, for afternoon downtime, or as a part of our homeschool looping schedule.
While I could easily let my kiddos use up their entire 2 hours during those periods, I tend to have them break it up into 30-minute increments instead.
Once you've set your restrictions and expectations, you can easily come up with a plan on how to take breaks & spread out screen time usage throughout your busy day.
This simply reinforces the healthy screen-based relationship we are trying to help our children form.
If all else fails in your attempts to cut screen time by taking breaks.
Simply take the device away.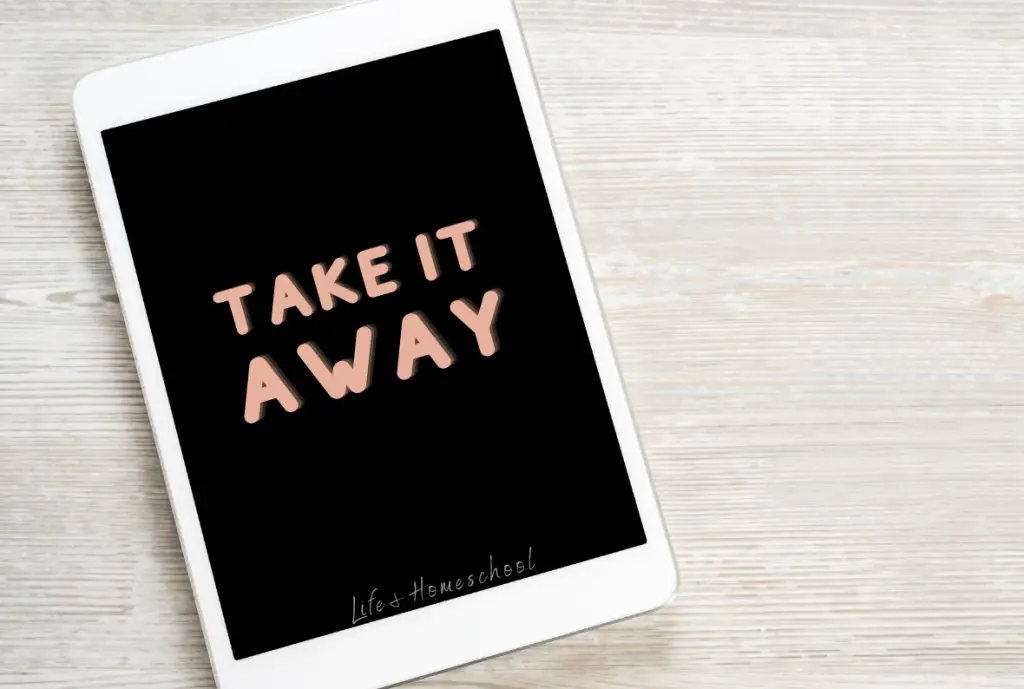 If you notice changes in your child's behavior such as not sleeping well, being snippy after playing a specific game, they are showing signs of obsession, or they simply don't want to take breaks when you suggest, it might be time to take the privilege of screens and devices away.
With that said, if it's a minor offense, taking their device and tucking it out of sight for a small period of time should be efficient.
However, if the issue persists and is becoming a habit or problem, a screen detox might be best!
I'm going to be raw with you for a moment, I've been that mom.
I've taken my kid's devices away and we've done screen detoxes in our home.
While sometimes a harsher approach might be necessary, most of the time a simple screen detox (or reset) is all you need! Simply tuck screen time devices away for a period of 7 days (or longer if need be).
With that said, if your child has broken trust and screens have become an issue don't be afraid to delete apps or take away tablets for an undisclosed amount of time.
Simple Screen Time Elimination
While it may not be the norm, sometimes screen time elimination is what's needed most.
If you are looking to eliminate screen time for good, simply follow the three steps above and then slowly begin to decrease your child's usage each day by 5-10 minutes.
While we haven't found this step completely necessary in our home yet, I do strive to be as close to elimination as possible — but it's so hard, you guys!
Both my husband and I work from home and a huge part of that is technology based and we spend an excessive amount of time on screens during a typical weekday.
So cutting screen time off completely simply isn't realistic for us.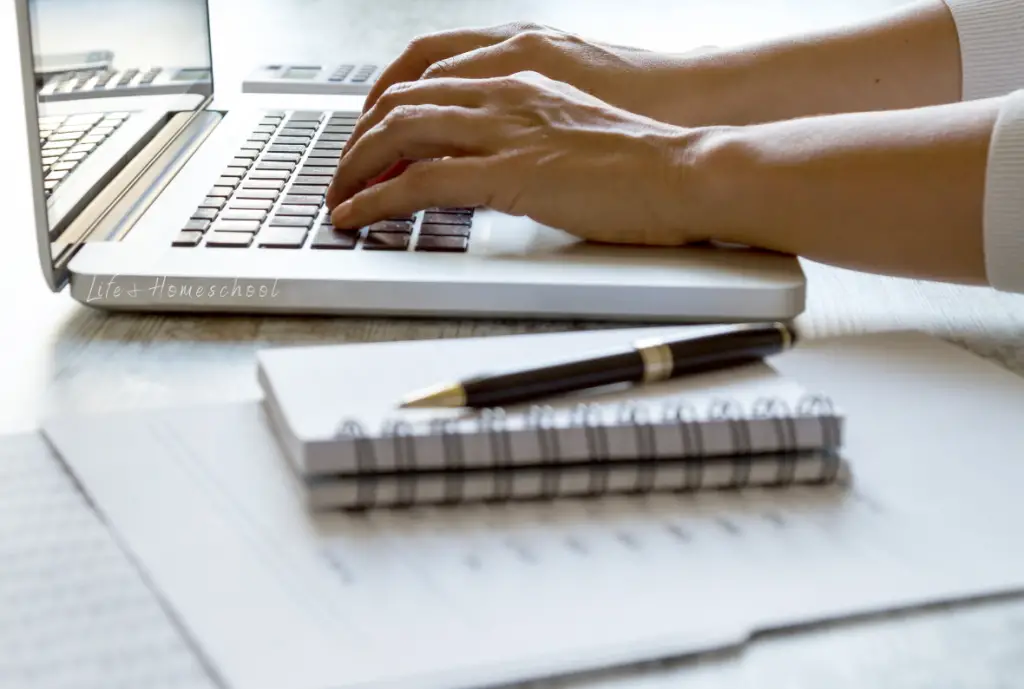 With that said, that is why we make a point to connect with our kids in the evening hours, spend time outdoors on the weekends, and cut as much screen time out of our Sundays as possible.
When we practice screen time elimination in our home, our goal is to simply discard as much excess screen time as possible!
If you use screens for work or your child's schooling is online based simply work on eliminating the extra.
Spend time reading instead of playing online games. Take a social media detox and take a walk with your kids outside instead!
 Life is not on a device. Life is all around us. Encourage your kiddos to get off screens and embrace it!
Technology Addiction is Real
I see it every. single. day. 
People driving, swerving in and out of lanes, staring at their iPhones.
A dad sitting at the doctor's office with his son, nose in a screen.
Moms walking around the zoo with their children, scrolling and scrolling and scrolling.
Toddlers riding in strollers OUTSIDE with a tablet or smartphone in hand — not even joking!
If you or someone you know is struggling with technology addiction, don't be afraid to ask for help!