Summertime Family Fun
Summer is almost here which means it's the perfect time for a little family fun!
From barbecues to family vacations, connecting with family and making those precious memories with your little ones can be such a blessing.
Check out our full list of family-friendly summer activities for kids, teens, and entire families!
Summer Activities for Kids
If you find yourself struggling with how to entertain the kiddos during summer break, and leaning on your typical summer activities isn't cutting it, I've got you!
With the help of some other great moms (and bloggers), I've created a simple list of fun summer activities for kids that is sure to keep your kiddos engaged and busy this summer.
Check them out below!
Indoor Summer Activities for Kids
When it's too hot to play outside and you need to encourage a little indoor fun, summer crafts, sensory activities, and simple summer learning are all great ideas to lean on.
Check out some of these fun indoor sensory summer activities for kids!
Sensory play is the perfect go-to activity for little hands!
So, if you have a little one at home consider trying one of these adorable summer-themed sensory activities to beat the summer heat.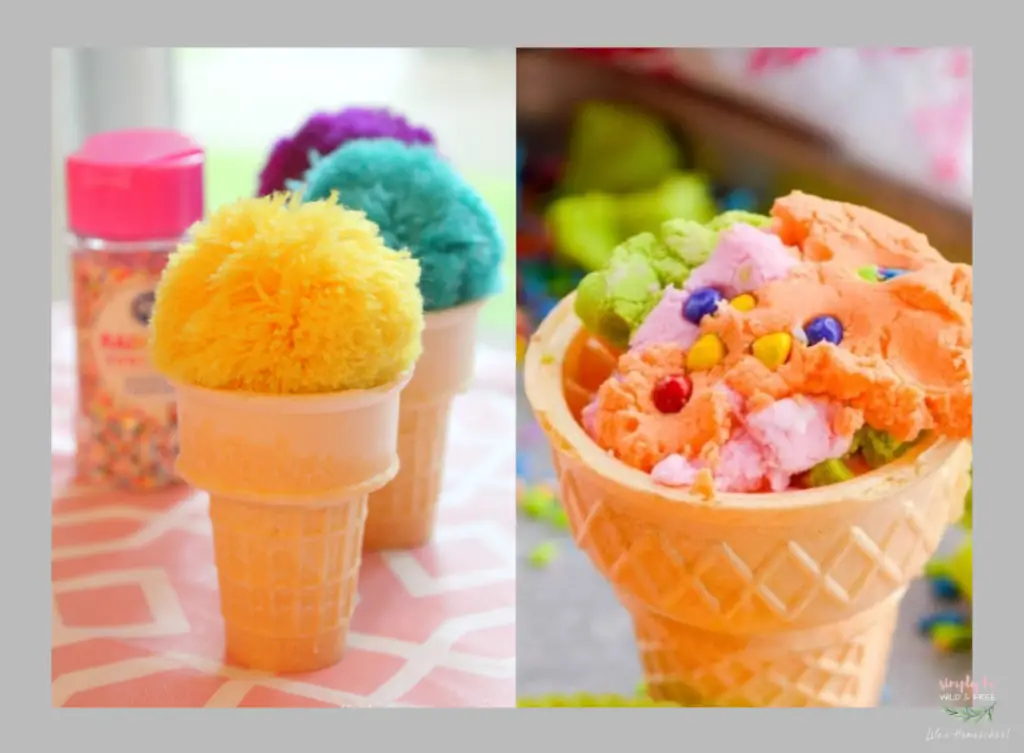 Nothing says summertime like ice cream on a blazing hot day!
Encourage pretend food play with this cute ice cream activity (left) via Messy Little Monster or lean on something toddler friendly with this taste-safe ice cream-themed playdough (right) via A Little Pinch of Perfect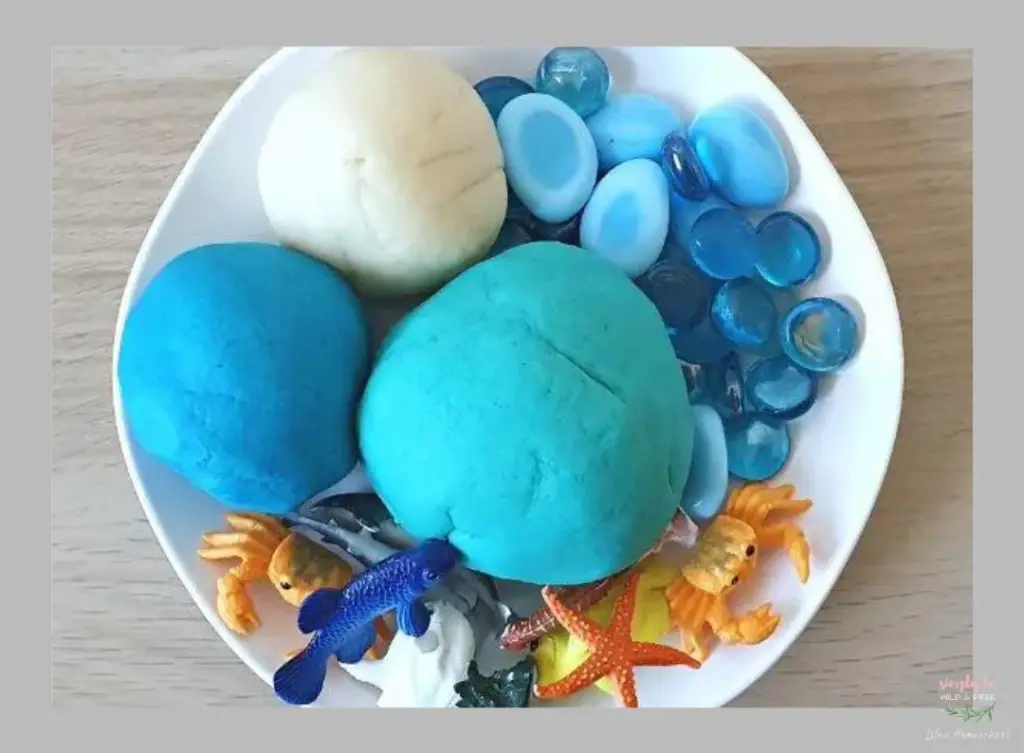 Bring the beach inside with this fun ocean-themed playdough activity (above) via Taming Little Monsters.
This one is so darn cute, you guys! Not only is it perfect for little hands that need to keep busy, but it's also 100% taste safe.
If playdough isn't your little one's style for indoor play, consider putting together this sun-themed sensory bin (above) via Taming Little Monsters.
What a cute idea, you guys!
Outdoor Summer Activities for Kids
If heat isn't an issue and getting the kiddos outside is the goal, these unique summer activities for kids will be just the ticket!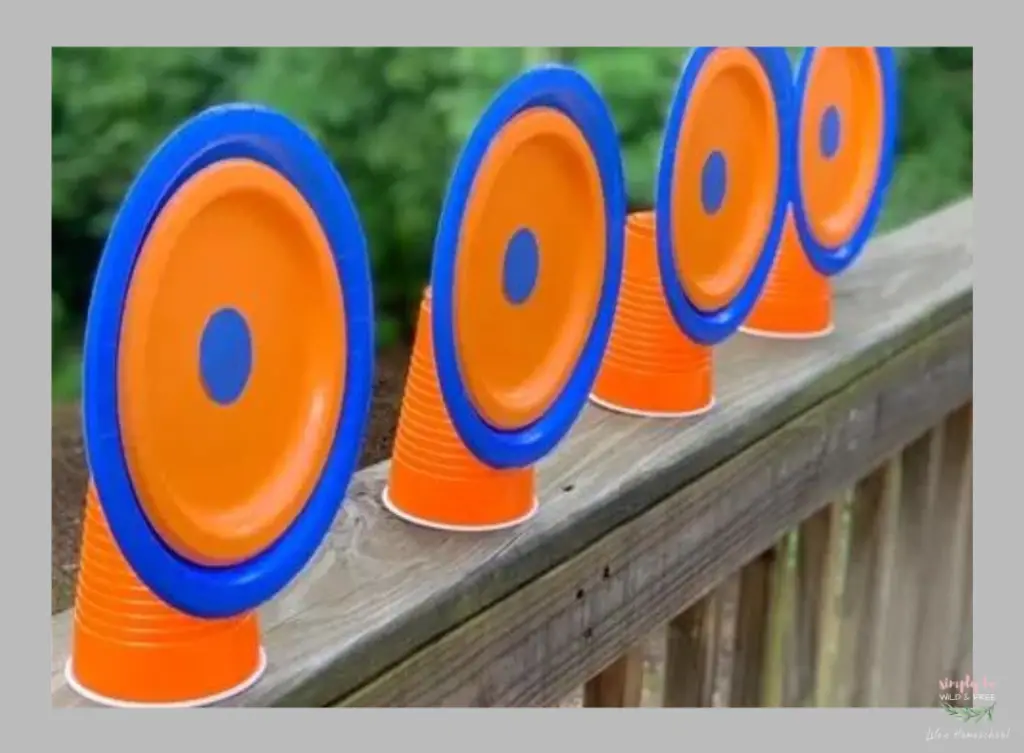 Have a Nerf fan in your home? These awesome DIY Nerf targets via Savvy Mama Lifestyle look like such a fun way to encourage the kiddos to get outside and practice their aim.
Need something a little more simple? Try this DIY sandbox treasure hunt via Crayons and Spice instead!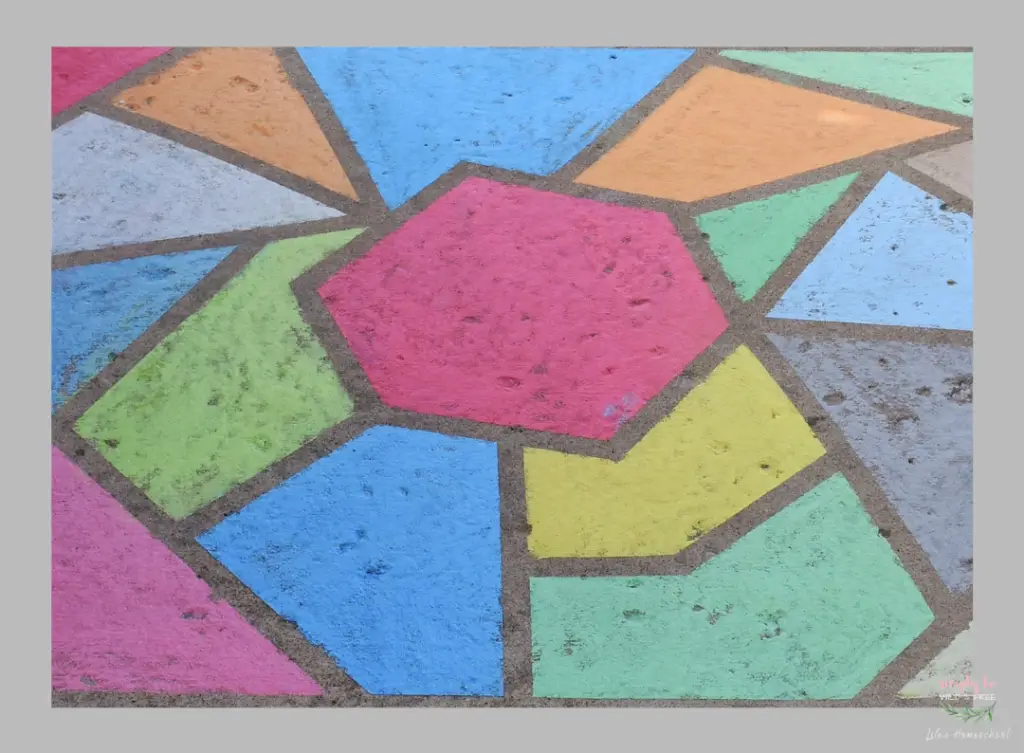 Have a kiddo that loves to get creative? Try some of our favorite sidewalk chalk ideas via (yours, truly) Life + Homeschool Blog, or do this unique fun bubble wrap painting activity via The Soccer Mom Blog.
Need outdoor games to bust the boredom or water activities to beat the heat instead?
Check out these fun summer activities for kids!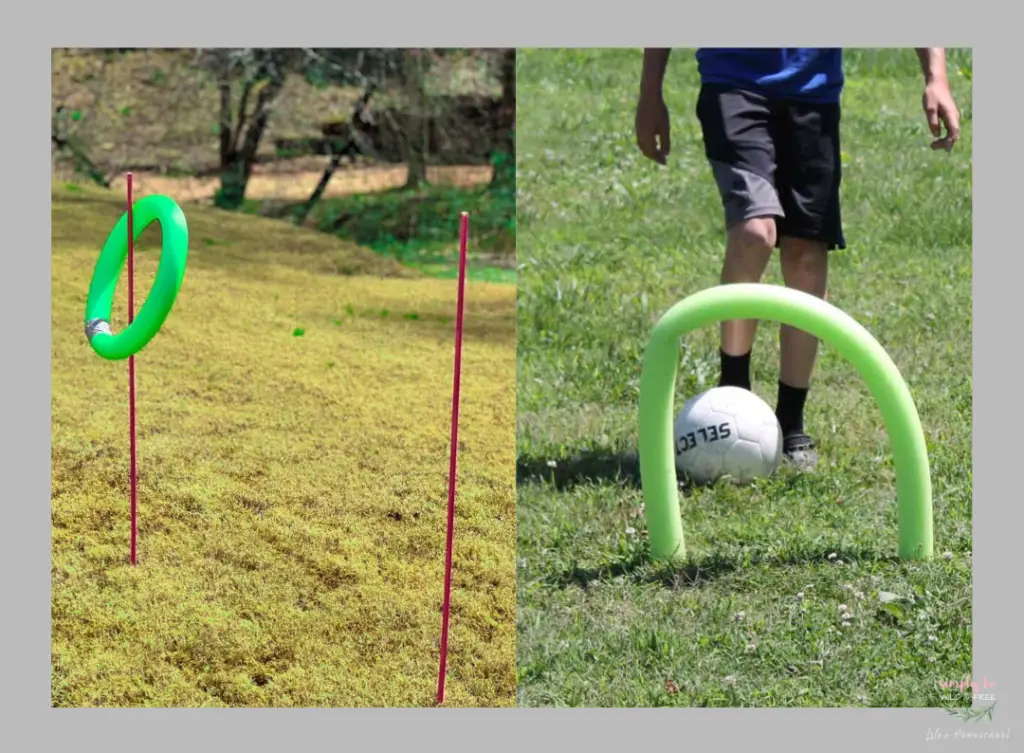 Enjoy giant fun with this pool noodle ring toss game (left) via Savvy Mama Lifestyle and this pool noodle croquet-like game (right) via The Country Chic Cottage.
Love those pool noodle games? Try this original DIY pool noodle horse jump game via The Gingerbread Pony.
These all look like much fun, you guys!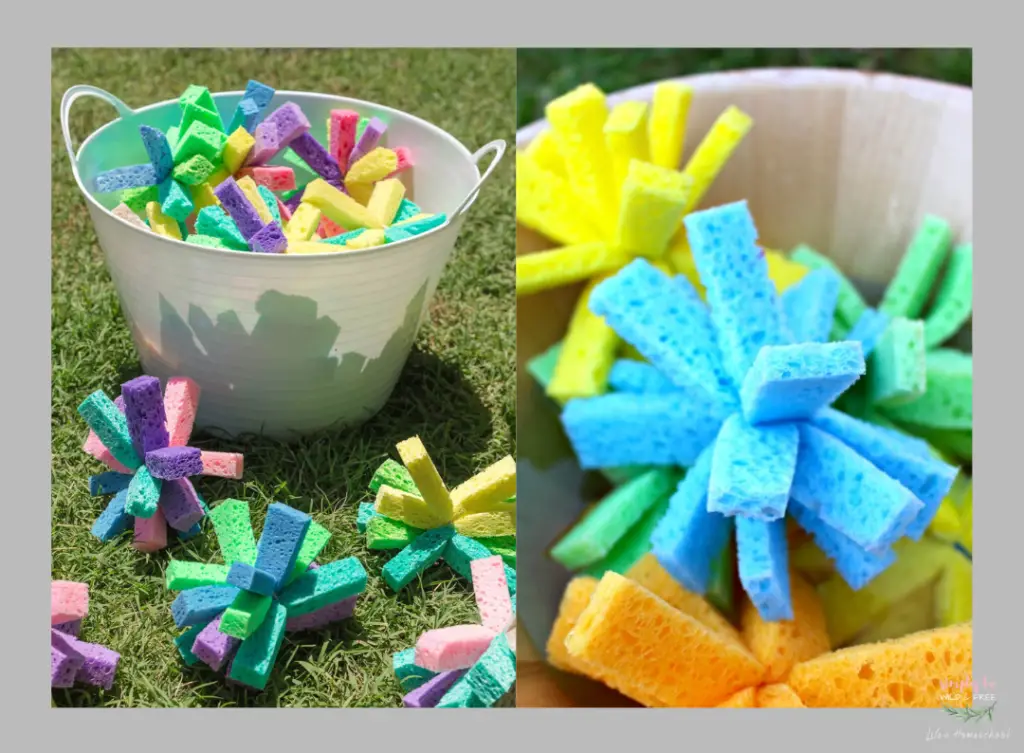 Need to beat the heat with a little water play?
If you're a lazy mom, like me, grab some sponges and have your kids dunk em' in water then throw them at each other — haha!
However, if you like to get a little more creative, these are seriously the coolest little summer project, you guys!!
Create your own sponge bombs using twine (left) via Crafts by Amanda or try these sponge water bombs using elastic bands (right) via Messy Little Monster.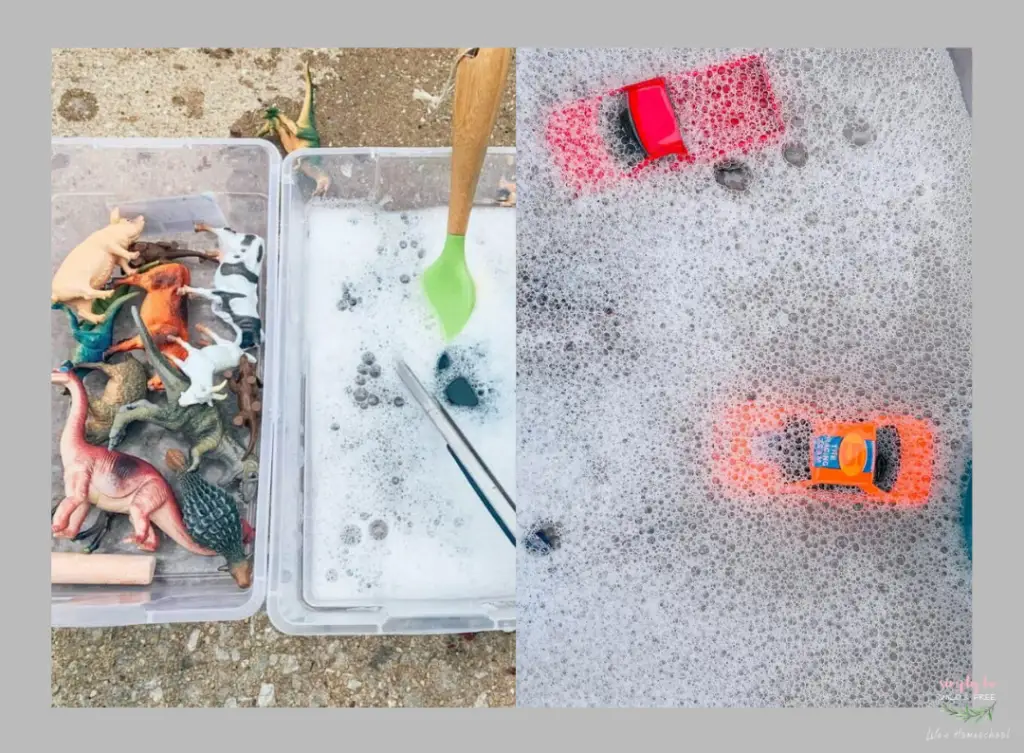 If you need water fun geared more toward littles, these are simple and fun options!
Encourage your little animal lover to clean their animal friends with this adorable animal washing station (left) via Bilingual Beginnings.
Have a car fan? Try this car washing station (right) via Simply Full of Delight instead.
Need something for a wide variety of ages? Consider this full-sized DIY carwash via Fun a Day.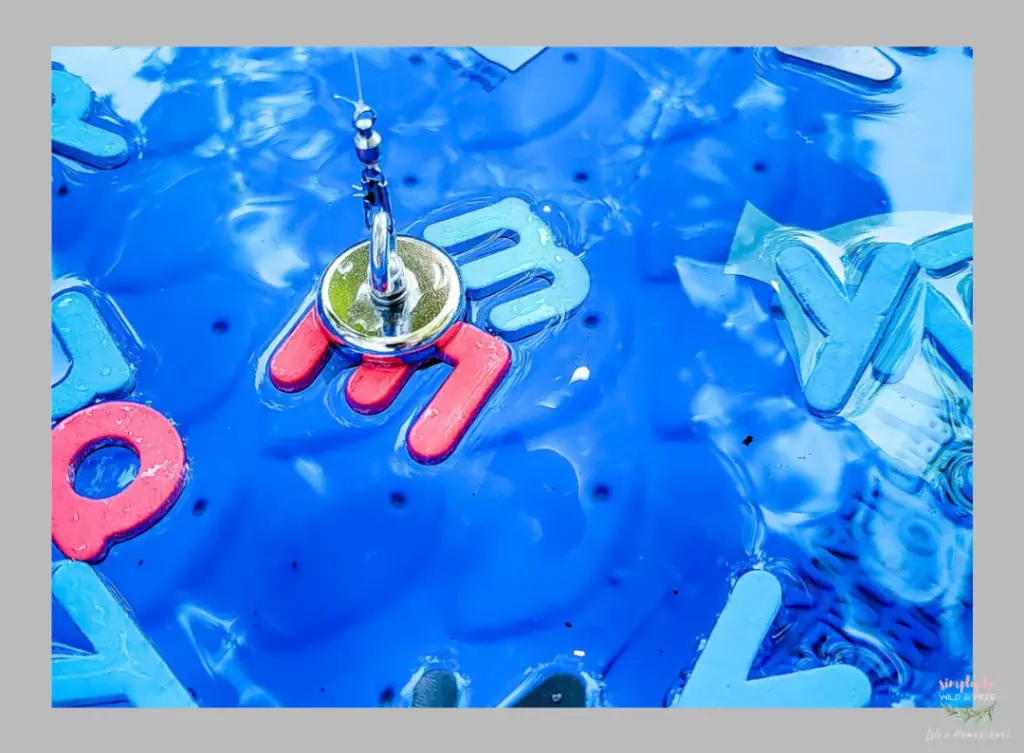 Have a little fisherman in your home? Try this no-frills letter fishing activity (above) via Kids Activity Zone to encourage simple summer learning and fun all in one!
For more summer water fun consider one of these summer water activities.
Nature-Inspired Summer Activities for Kids
If nature is your favorite, like it is ours, these nature-inspired activities for kids will be the perfect fit for your kiddos.
Check them out below!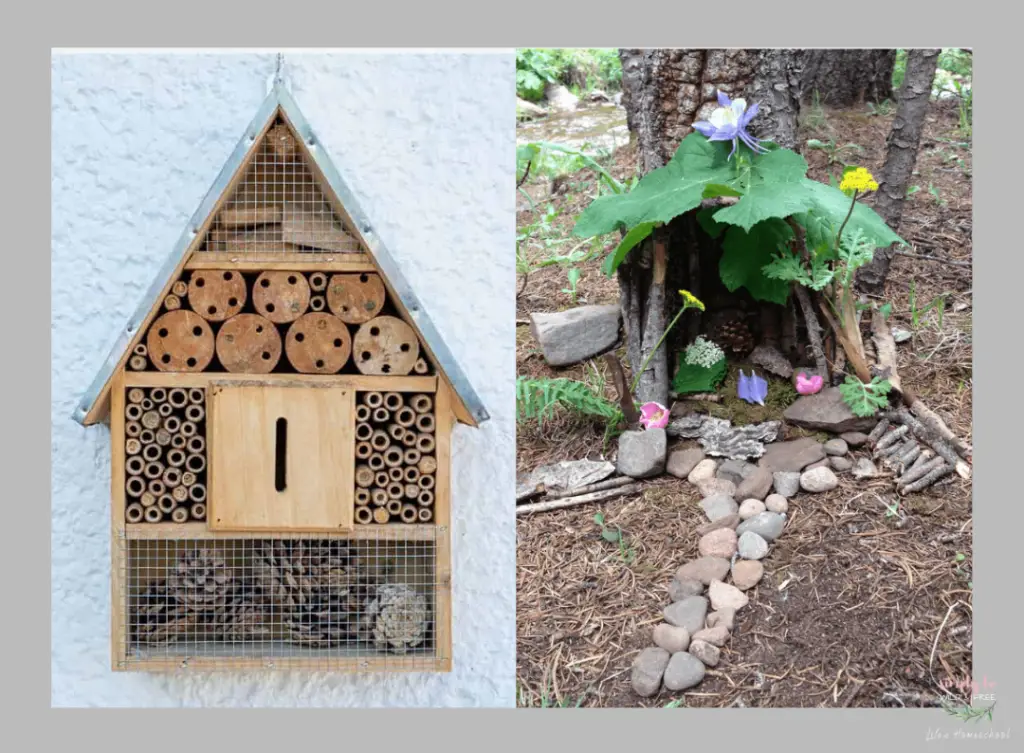 Have a bug-loving kiddo that enjoys bug-catching and observing? Help them learn how to build an insect hotel (left) via An Off Gift Life. 
Maybe you have a fairy fan in the house instead? Find out how to make fairy houses (right) via Rediscovered Families and encourage some simple outdoor fun!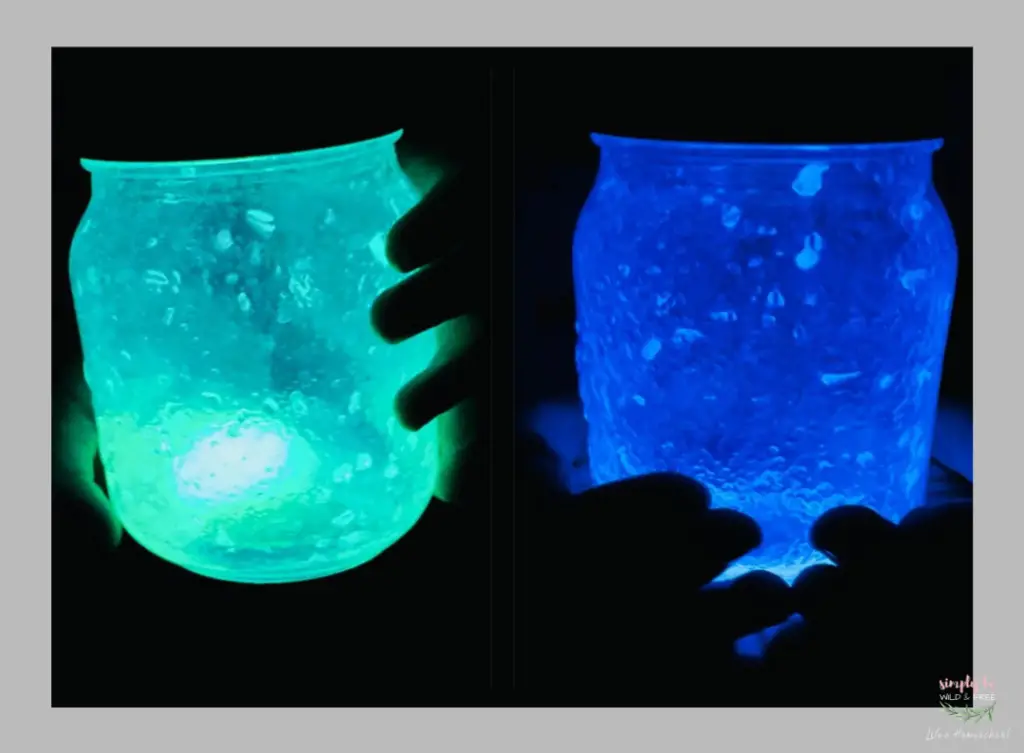 Speaking of fairies, these awesome fairy glow jars (above) via Lightly Sketched make the perfect activity for any fairy fanatic!
STEAM Summer Activities for Kids
Homeschoolers love a good STEAM project and summertime is the perfect time for STEAM.
Check out some of these STEAM activities that are perfect for the hot summer months.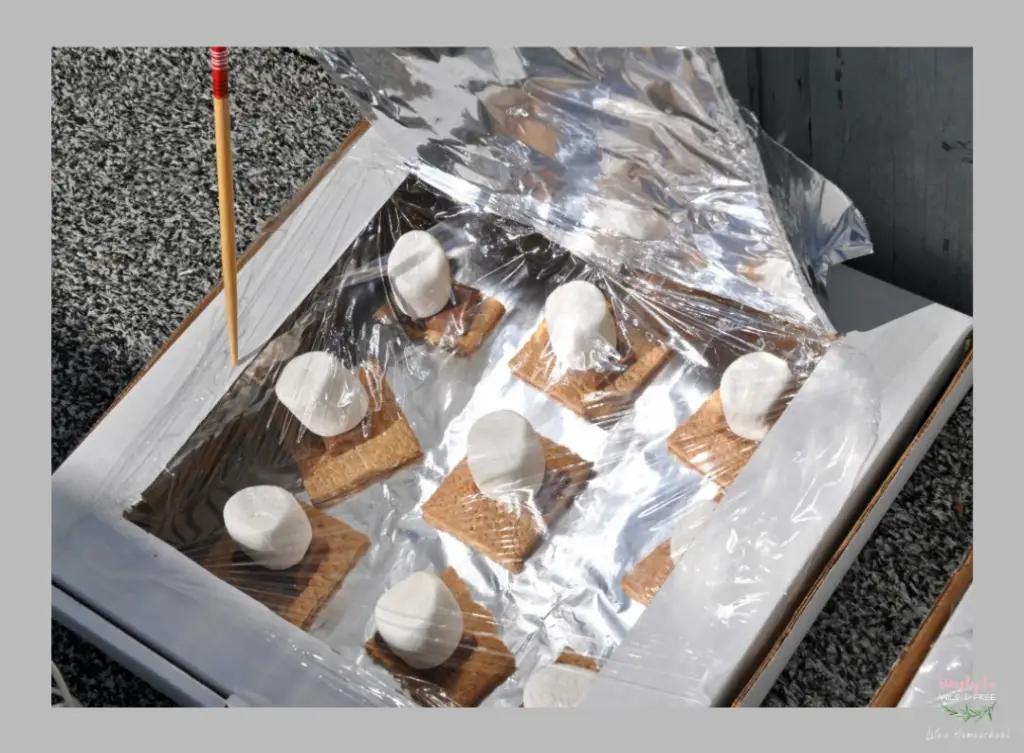 Create this awesome pizza solar oven (above) via Take Them Outside and enjoy some delicious smores with your family!
They look so good, you guys!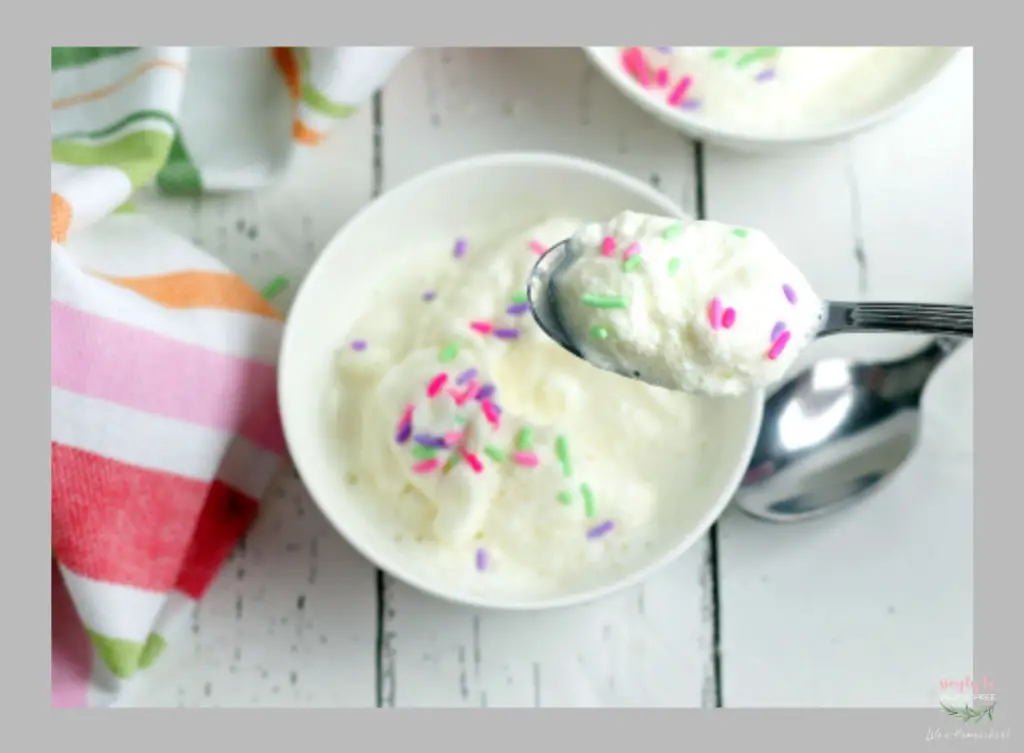 If smores aren't your style, try making ice cream as a family with one of these awesome ice cream recipes!
Cool off with this ice cream in a bag (above) via Rediscovered Families or try this slightly different ice cream in a bag variation via Two Pink Peonies that calls for heavy cream instead of half and half.
Both of these recipes look so yummy!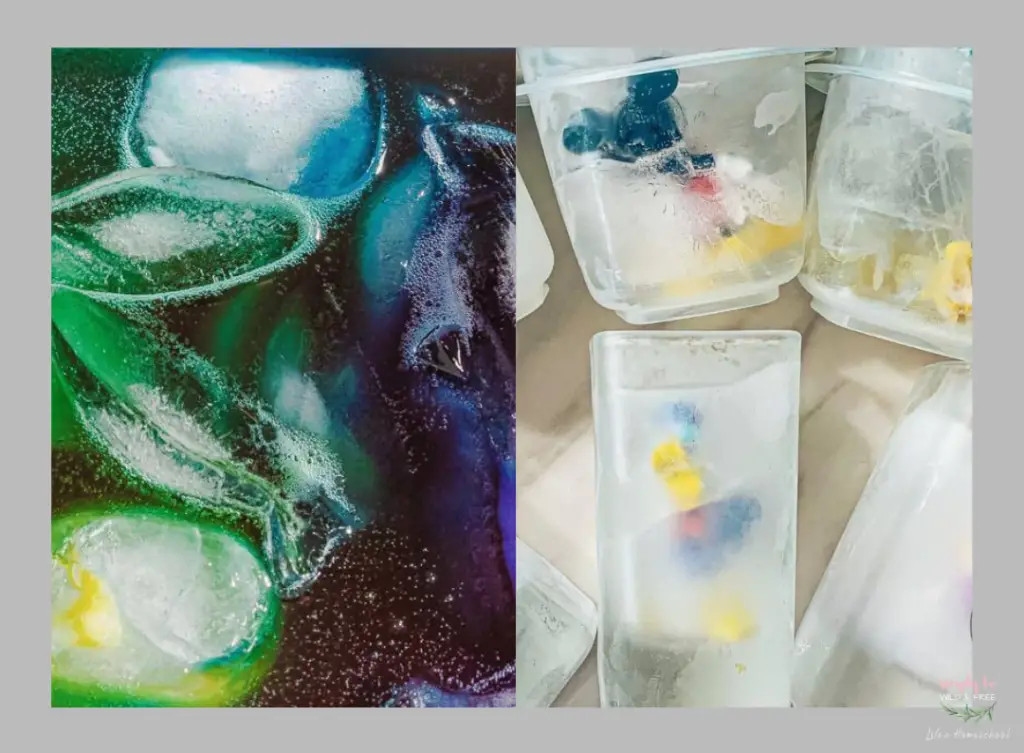 Have a little one that needs to cool off?
Encourage some simple STEAM ice play with these ICY summer activities for kids!
From rain to shine, these final STEAM activities are perfect for summertime.
Other Fun Summer Activities for Kids
Ready for a little DIY fun?
From bubbles to sewing projects, check out these fun summer activities for kids!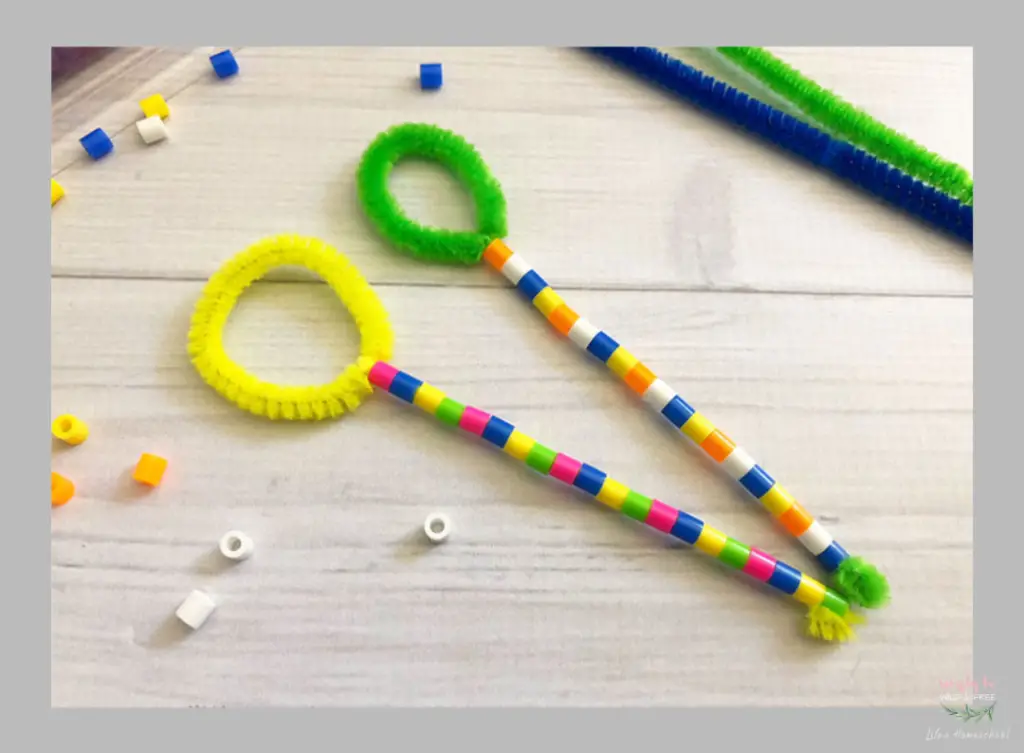 If you have a bubble-loving kiddo in your home, these fun ideas will be sure to keep them busy all summer long!
Start off by creating these adorable homemade bubble wands via Messy Little Monster.
Then, pair them with one of these unique homemade bubble recipes!
This homemade bubble mix via Rainy Day Mum is basic and to the point. While this homemade bouncing bubbles solution via A Little Pinch of Perfect skips the glycerine, making it a more natural option.
If those bubble recipes don't strike your fancy, try these homemade giant bubbles via STEAM Powered Family instead!
Finally, try out your bubble solution of choice with this simple under-the-sea bubble art via One Simple Party
So much fun, you guys!!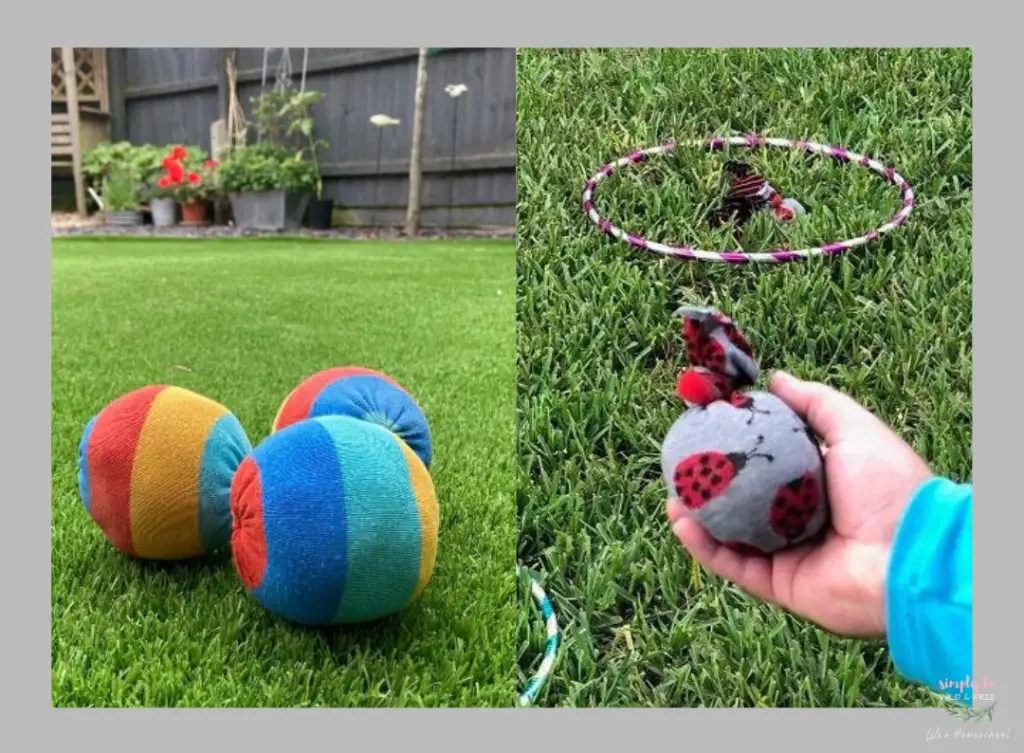 Last, but certainly not least, I've got some fun DIY game ball projects that are perfect for summertime fun!
Reuse old stocks with these simple upcycled sock balls via Sum of Their Stories — this one makes the perfect beginner sewing project, you guys!
Need a new sew option? No problem! Try these no-sew bean bags via Creatively Beth — then try out one of her game ideas!
Simple Summer Printables
While water games, indoor play, and STEAM projects are all great for summertime, sometimes it's important to create simple downtime with summer worksheets, simple workbooks, and other educational printables!
Check back soon to view our full list of printable summer activities for kids!
Love these summer activities for kids? Share this post on social media for other busy parents like yourself!