For the Love of Nature
In our family, we are huge nature lovers!
From traveling the US and visiting national parks while full-time RV living to hiking with our kiddos. 
We absolutely love everything nature has to offer!
With that said, there are times when we simply can't get outdoors and into nature as much as we would like.
Nature worksheets & printable activities are perfect for those days!
Nature Worksheets & More
I love leaning on fun nature-themed unit studies and nature printables for my young daughter — especially during the summer months!
While summer is a great time to plan fun summer activities and utilize summer-themed printables for your kiddos, it's also the perfect time for simple learning & nature exploring.
We homeschool all summer long and some of these simple nature worksheets will be the perfect add-on to our summer lineup!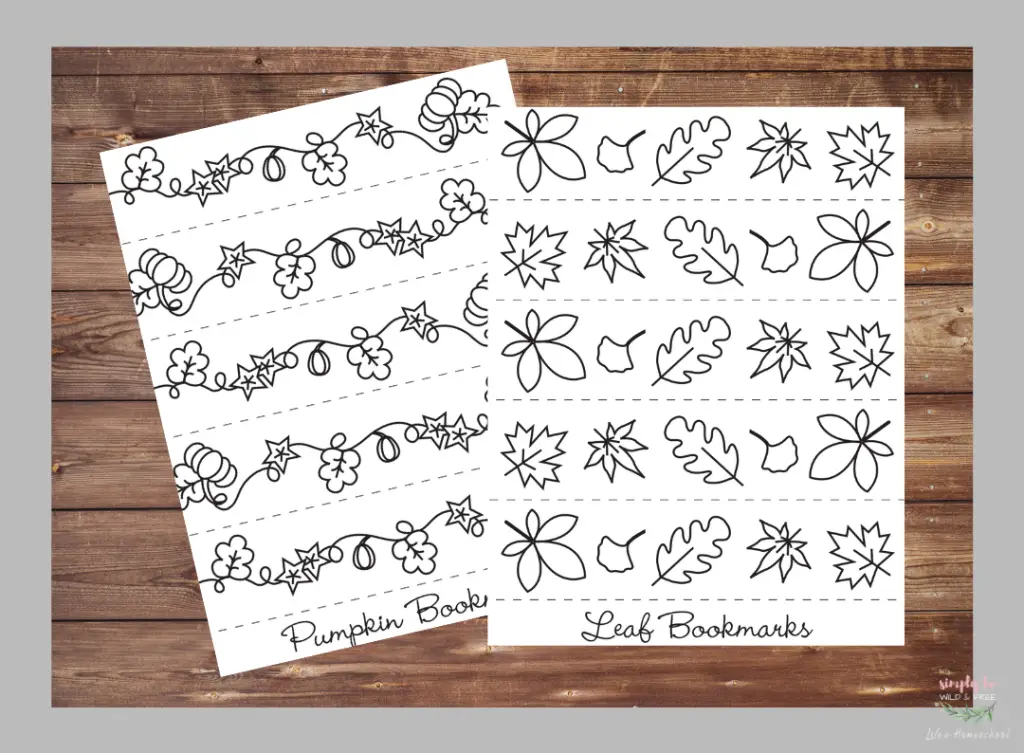 With that said, our first nature printable is actually better suited for autumn!
Check out these simple fall-themed bookmarks (above) via The Gingerbread House
These bookmarks are adorable and could easily be combined with a reading challenge program or used for fall-themed events & holidays!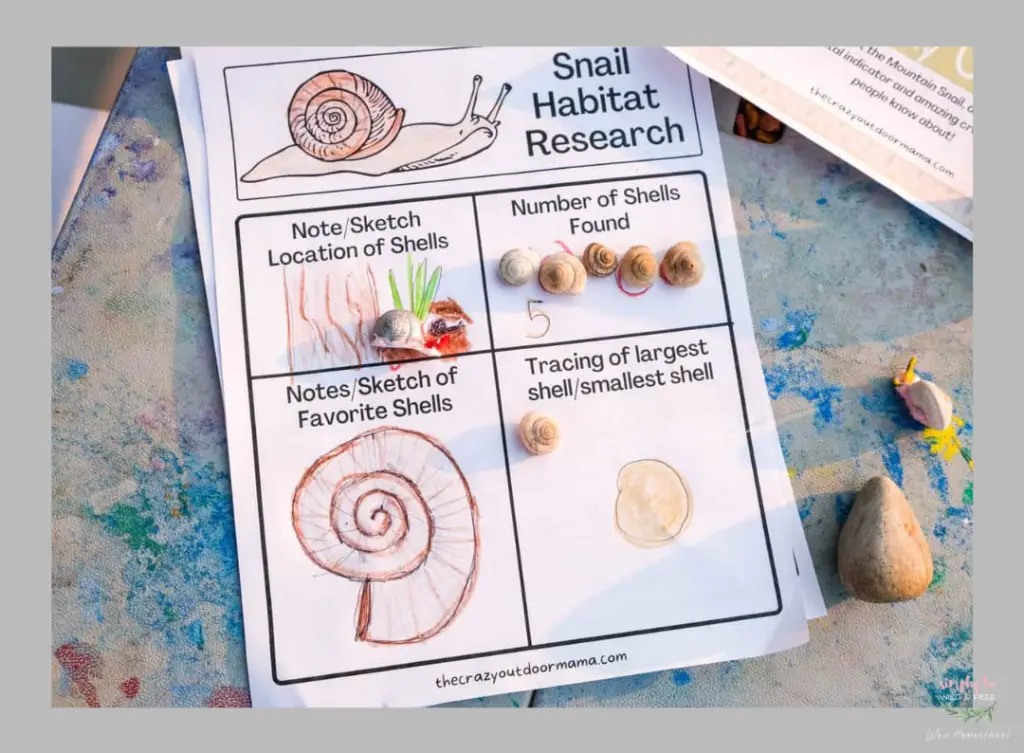 Unit studies are the next best thing to homeschool curriculum and these nature-themed unit studies look so good, you guys!
While yes, some do cost, keep in mind that when you purchase one of these unit studies or collection of educational nature worksheets, you are supporting a work-from-home mom!
Kick off your summer of exploring outside or snail hunting, with this fun snail unit study ($) (above) via The Crazy Outdoor Mama. This incredible unit study isn't just limited to paper though, as it includes a fun snail shell craft idea as well!
Once you're finished learning all there is to know about snails, consider trying this honey bees lap book ($) via Attachment Mummy.
Finally, wrap up your nature printables fun with this fun printable nature activity pack via The Artisan Life which is perfect for little learners by focusing on motor skills practice and simplistic learning!
Love these nature printables & unit studies? Check out these fun nature journals below!
Nature Activity Worksheets
If nature journals, printables, and unit studies are your idea of fun, these fun nature worksheets for kids will be right up your alley!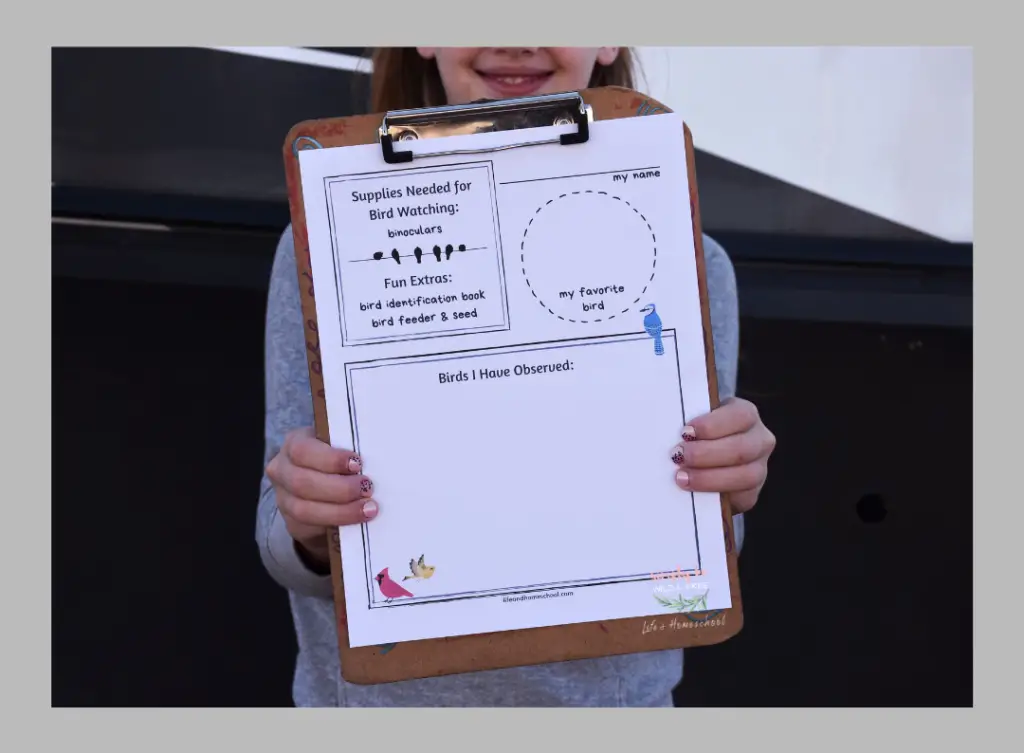 Get your hands on our FREE bird-watching worksheet for your bird-loving kiddo and encourage them to get outdoors, explore nature, and watch all the birds!
Have a bug-loving kiddo? Consider giving our bug-catching worksheet a print instead! This one is so much fun for younger kids!
I created this for my own sweet little one.
Last, but not least, encourage your kiddos to do a little wordplay with this simplistic nature word search via Shimmering Strings.
Nature Scavenger Hunt Printables
While traditional sit-down nature worksheets and unit studies have their place, sometimes the best nature printables of all encourage your kiddos to get on their feet and explore the world around them!
From unique seek-and-find coloring pages to awesome scavenger hunt printables!
While these fun coloring sheets don't promote off-paper exploring, they are a fun way to encourage your kiddos to count and color while focusing on nature-themed activities!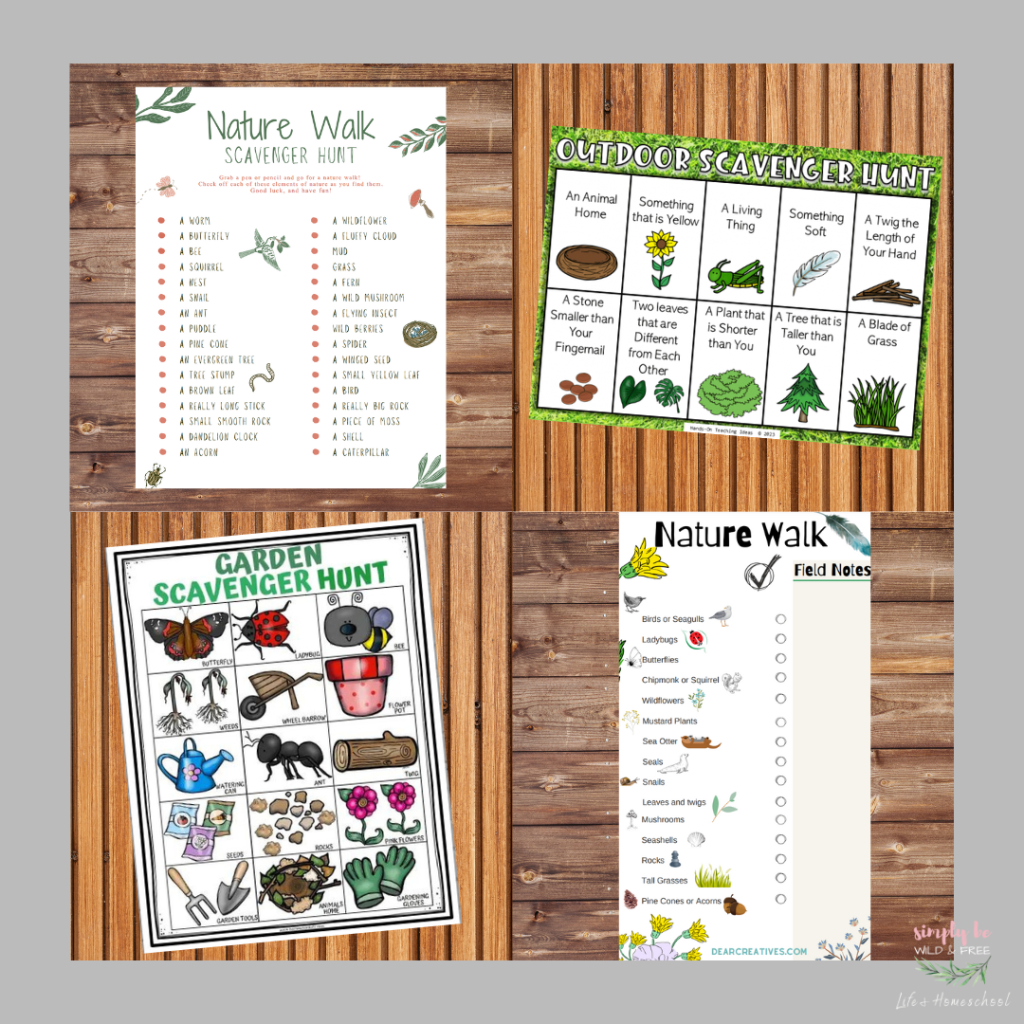 For off-paper nature exploring try one of these awesome scavenger hunt printables!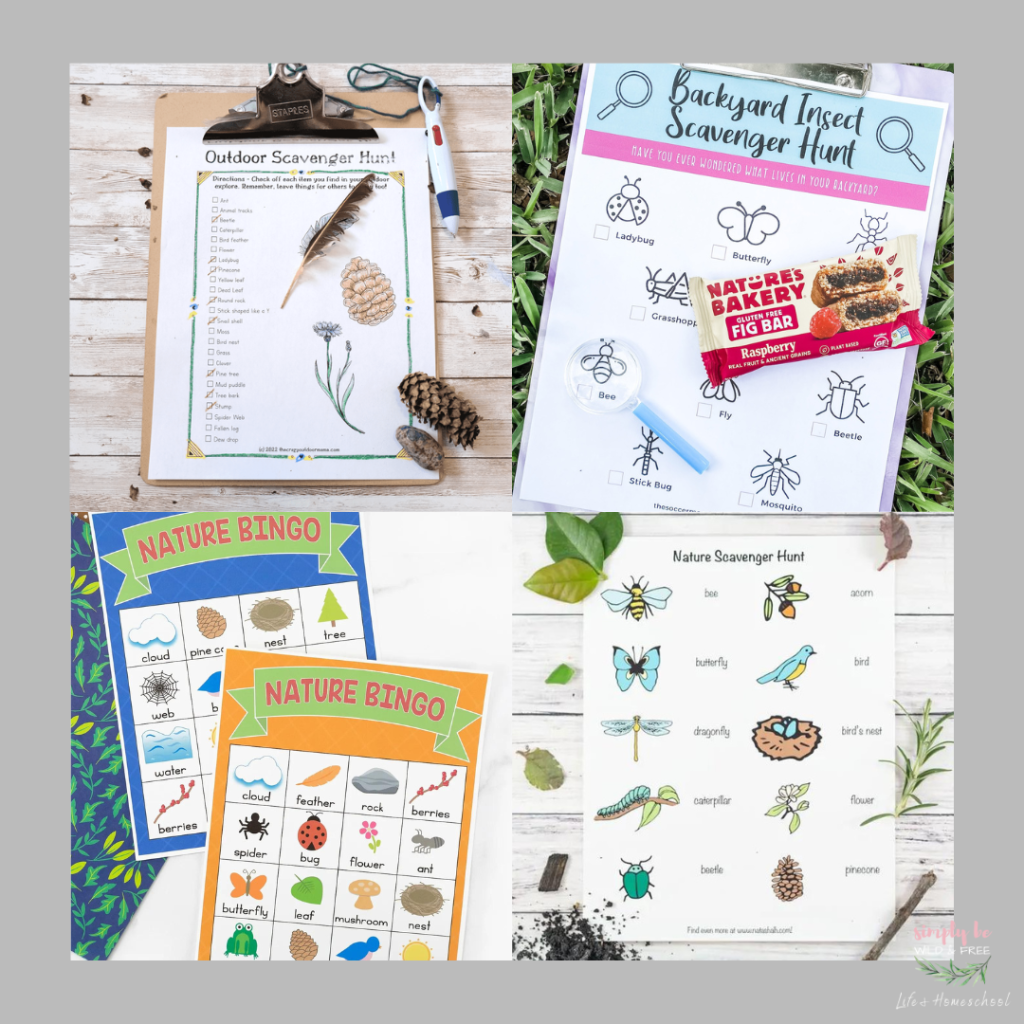 This list was a hard one to keep short, you guys! So many fun (and unique) scavenger hunt printables for the kiddos!
Check out these next 4 awesome nature printables.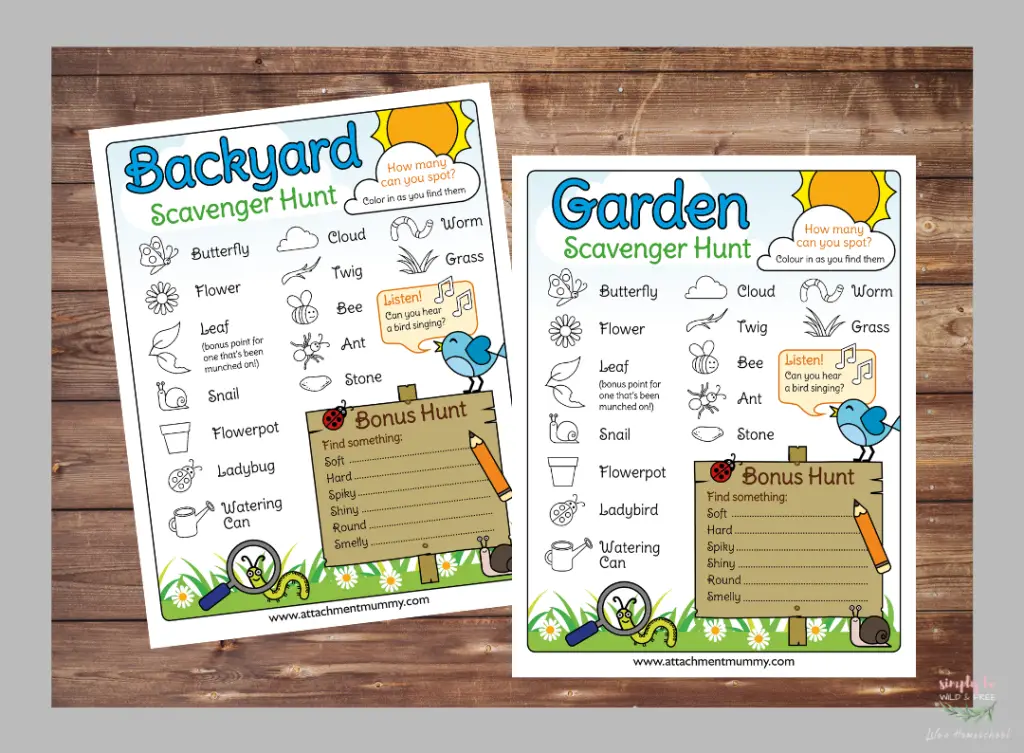 I told you it was hard to keep this list short, you guys!
These backyard & garden scavenger hunts via Attachment Mummy are so cute and tie in perfectly with these year-round fun printables via Rock Your Homeschool — summer scavenger hunt, fall walk scavenger hunt, sensory nature scavenger hunt, & mini-beasts scavenger hunt.
Check out the rest of these fun scavenger hunt ideas for your nature-loving kiddos!
Printable Nature BINGO
If you thought nature scavenger hunts were fun, consider trying a little nature-themed gaming with these fun printable nature BINGO cards for kids!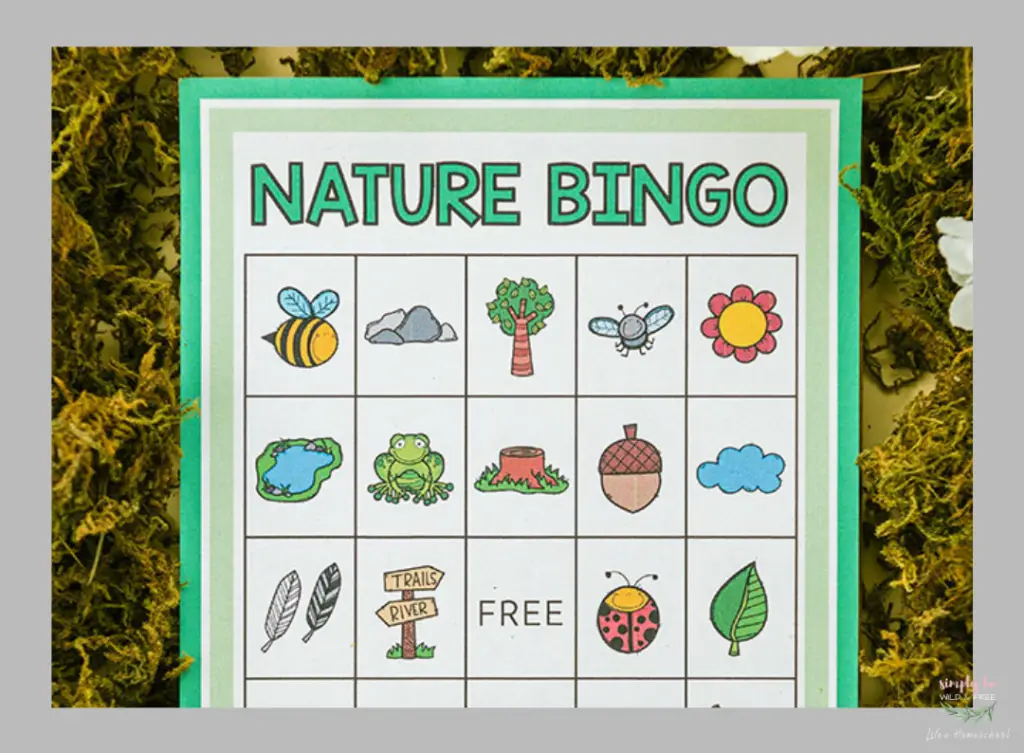 While not exactly a collection of nature worksheets, these nature BINGO cards are a fun way bring to bring the outside inside for a little sit-down fun!
Check out my favorite options for playing nature BINGO at home or in the classroom!
Other Nature Activities & Worksheet Fun
Keep the nature adventuring going by utilizing fun nature activities for kids!
From awesome nature coloring pages to unique nature crafts and more.
Check out these final nature printables for the kiddos!
These nature printables via Living Life & Learning include a fun scavenger hunt and coloring sheets for your creative nature explorer!
While this nature activity printable pack via Little Bins for Little Hands has a wide variety of nature worksheets and printable fun.
Love these nature printables? Share it on social media for other nature-loving families to enjoy!