Super Simple Crafting
I originally created this simple donut template to celebrate national donut day with my own kiddos a few years back.
We spent that entire June focused on creating a new summer craft each day and it was one of the most memorable times for me as a homeschool mom. I was newer to the homeschool scene and I wanted that summer to be extra special.
With that said, I wanted our donut day to be unique, yet simple.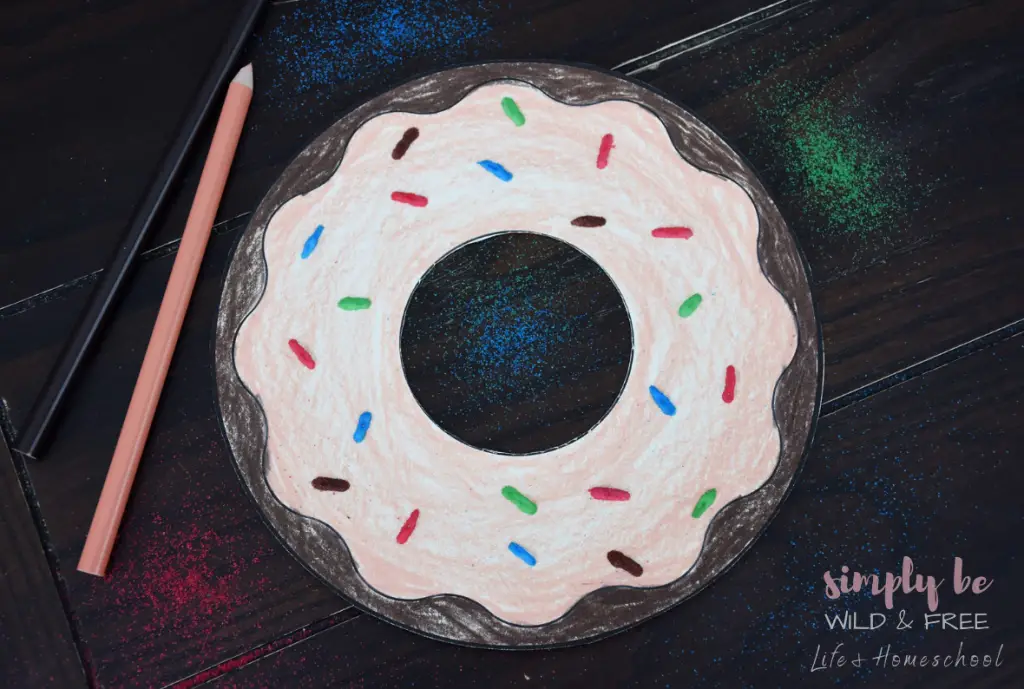 Once upon a time, I used to aspire to be the perfect Pinterest mom. I would go all out, do all the things, and aim for perfection. I was pretty darn good at it too.
Over the years, something has drastically changed in me (for the better) and I tend to lean more on the side of flexibility and simplicity, leaving that need for perfection behind.
Which is exactly why I created this printable donut template!
My kiddos had a blast with this craft and I've been able to bless so many wonderful teachers & homeschool moms with this free printable over the years — which totally warms my heart.
I'm beyond excited to share this one with you today!
Fun Donut Template Uses
Oh man, I have had so much feedback on this freebie and I absolutely love hearing all the awesome ways my readers use this printable!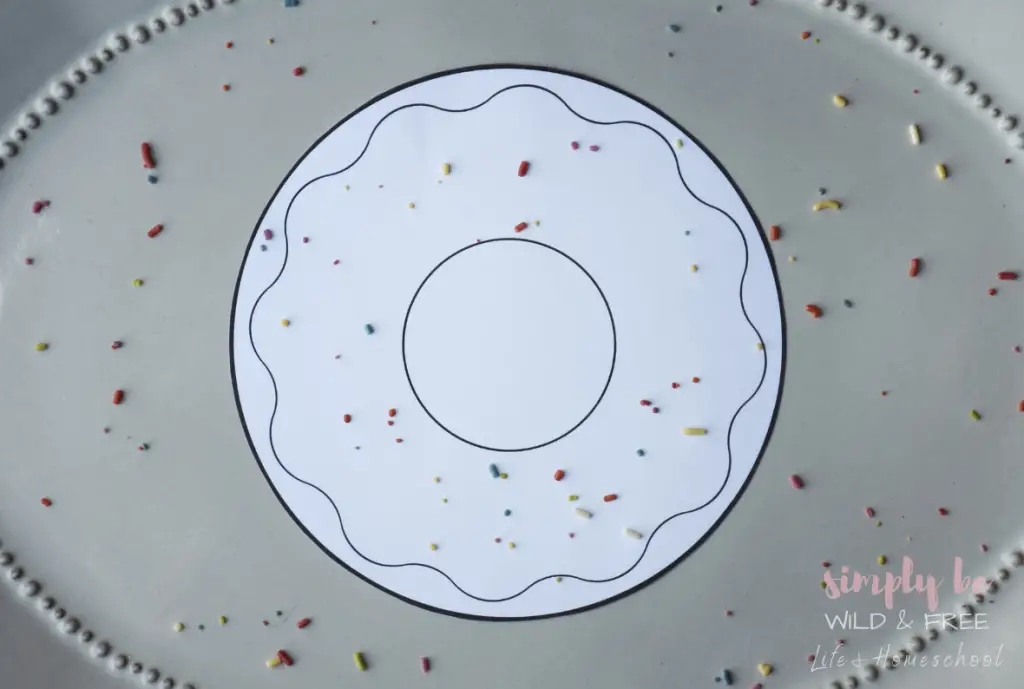 Below are just a few fun ways others have used this donut printable in their homeschool or classroom.
Celebrating Donut Day (June 2nd)
Donuts with Dad (typically a school event)
Donut-themed birthday parties (use for decoration, print smaller to make a banner, or host a color-your-own donut activity)
Donut give up (fun theme for a classroom or event)
Teaching shapes (perfect for circle lessons)
Teaching letters (perfect for letter D week)
Phonics practice (learning the O sound)
With Donut books ("If You Give a Dog a Donut", etc)
While all these ideas are great options, you can totally use this printable for anything you wish! Encourage your kiddos to get creative any time of the year using unique craft supplies!
Donut Template Download
Here is it — the main event!
I tend to get long-winded in most of my blog posts because I just love connecting with and helping other homeschool parents on this incredible journey!
However, I did keep this one short and sweet for you all — you're welcome 😛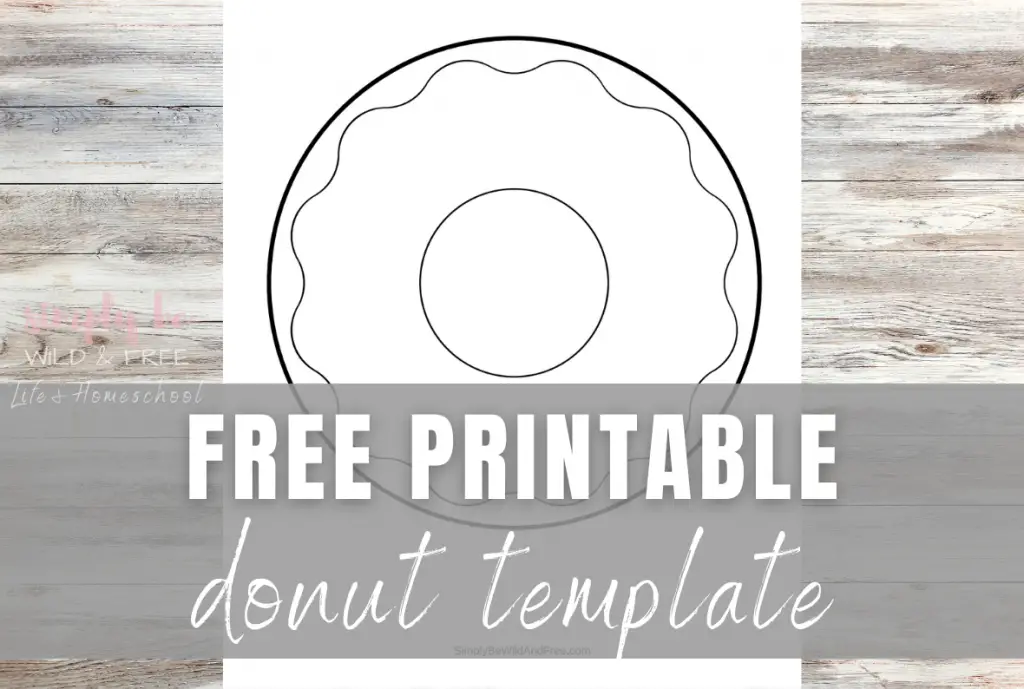 Sign up for our newsletter to get your free printable below!
If you're already signed up, you know what to do — hit up our free printables library (info in your sign-up email) to get your hands on everything printable related on the blog.
Love this freebie? Please take a moment to share it on social media for other parents & teachers!