For the Love of Donuts
Donuts have a special meaning in our home.
They were a favored treat by my late grandmother and the last thing she asked for before she passed.
We honor her every fall by eating donuts in her memory.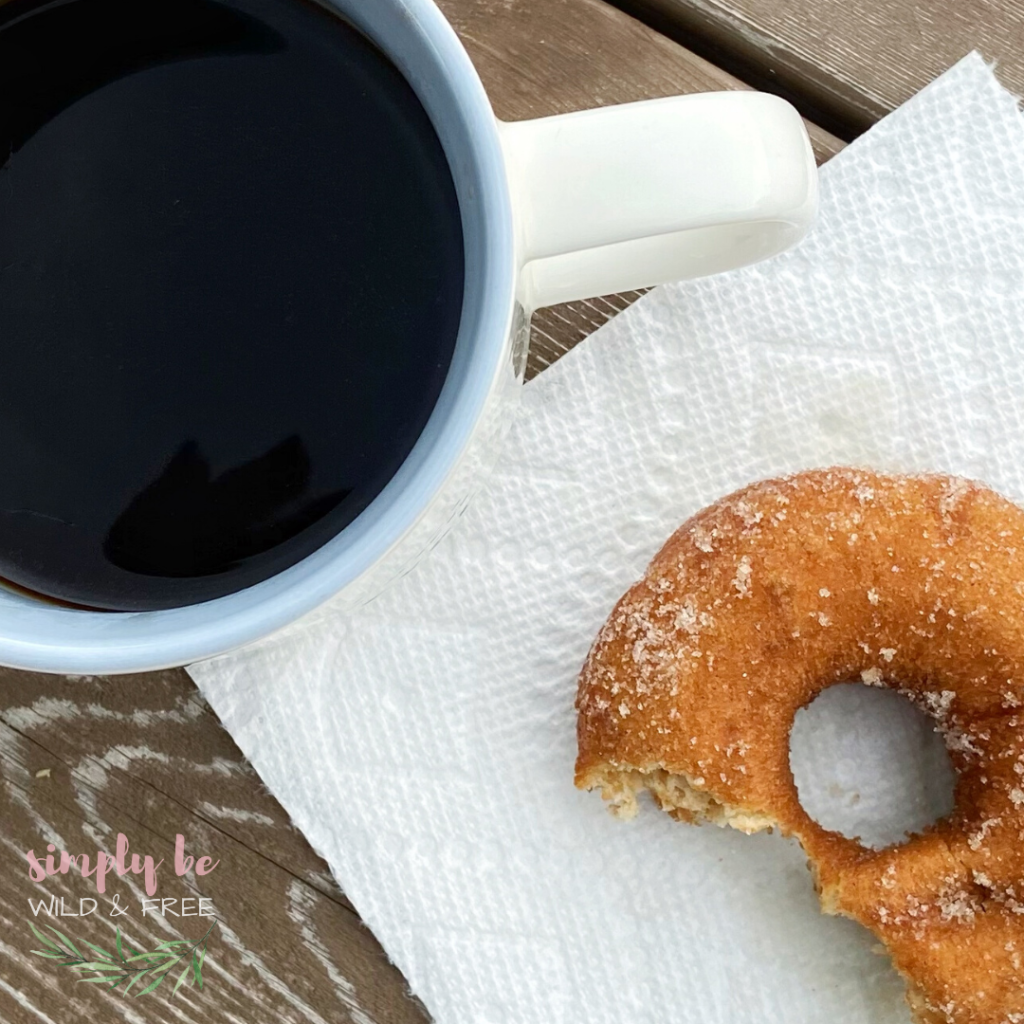 With that said, donuts are a popular treat for many families and are often used for fun donut-themed events throughout the year such as donuts with Dad, birthday parties, and baby showers.
Then, there is national donut day.
The day when all donut-aholics unite to celebrate this classic circle-shaped sweet treat.
So, if you are a donut lover or are simply looking for something extraordinary for your next donut-themed event, check out our easy donut craft for kids using our FREE donut template!
Easy Donut Craft for Kids
Whether you're celebrating National donut day, preparing for a cutesy donut-themed birthday party for your little one, or gearing up for a Donuts with Dad celebration at school, this simple donut craft is a total winner, you guys!
I actually created this printable donut template for my own children many moons ago and I'm so excited to finally be sharing this craft with you!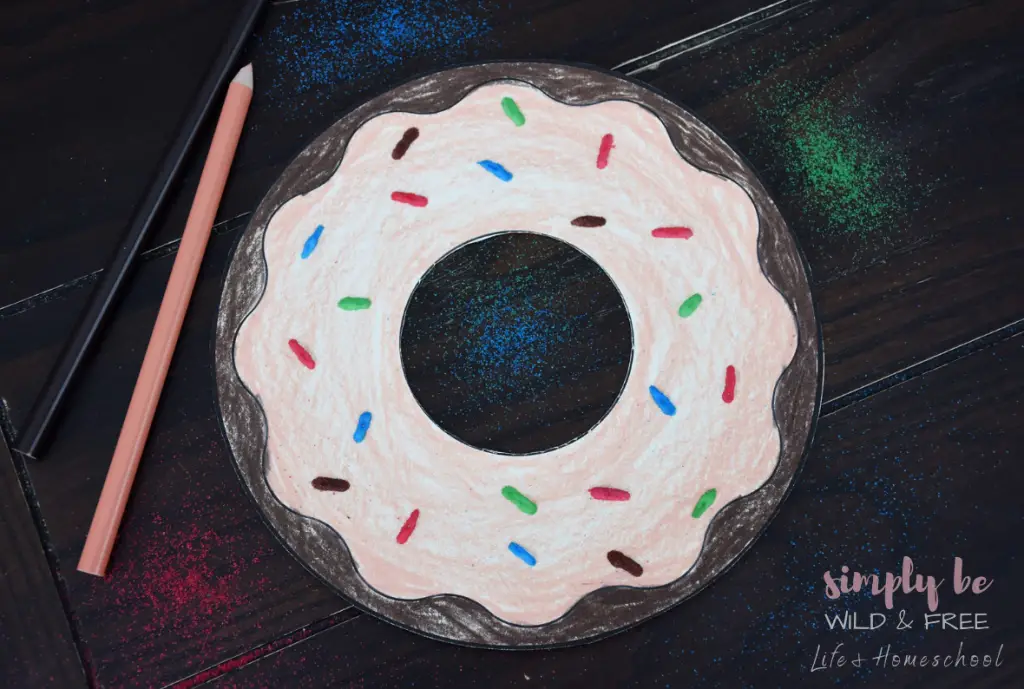 Before we dive deep into the nitty gritty crafty stuff, let's talk supplies.
The art supplies for this craft are super easy and you will likely already have most of them on hand!
Supplies needed:
Gathering your supplies and printing out your donut template is the hardest part of this craft, you guys!
Not even joking.
First, have your kiddos color their template in the color scheme of their choice.
My middle kiddo chose to have a chocolate donut with a simple glaze.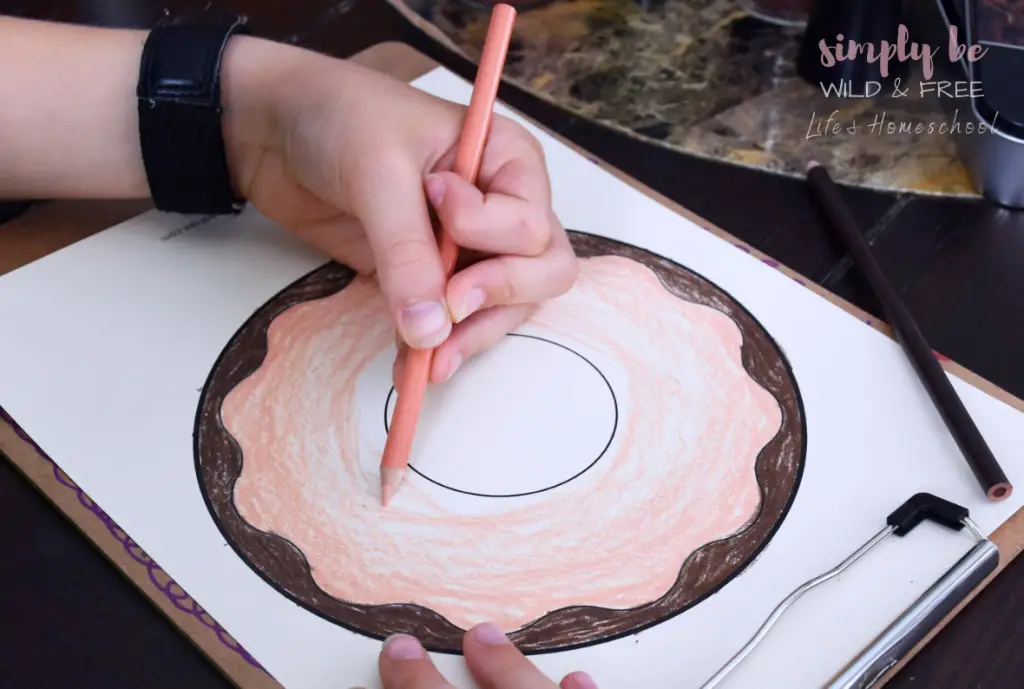 While we used high-quality colored pencils for this craft, you can definitely stick to crayons if you have little ones or take it up a notch by using paints instead if that is your kiddo's preference.
*Pro Tip: use a clipboard to hold your paper in place while crafting!
We clipped our donut template to clipboards to make the coloring process easier because our kitchen table at the time had grooves in it. This is now how we do a majority of our paper crafting activities!
Once your kiddo has completed the coloring stage of this craft, it's time to move on to the fun part!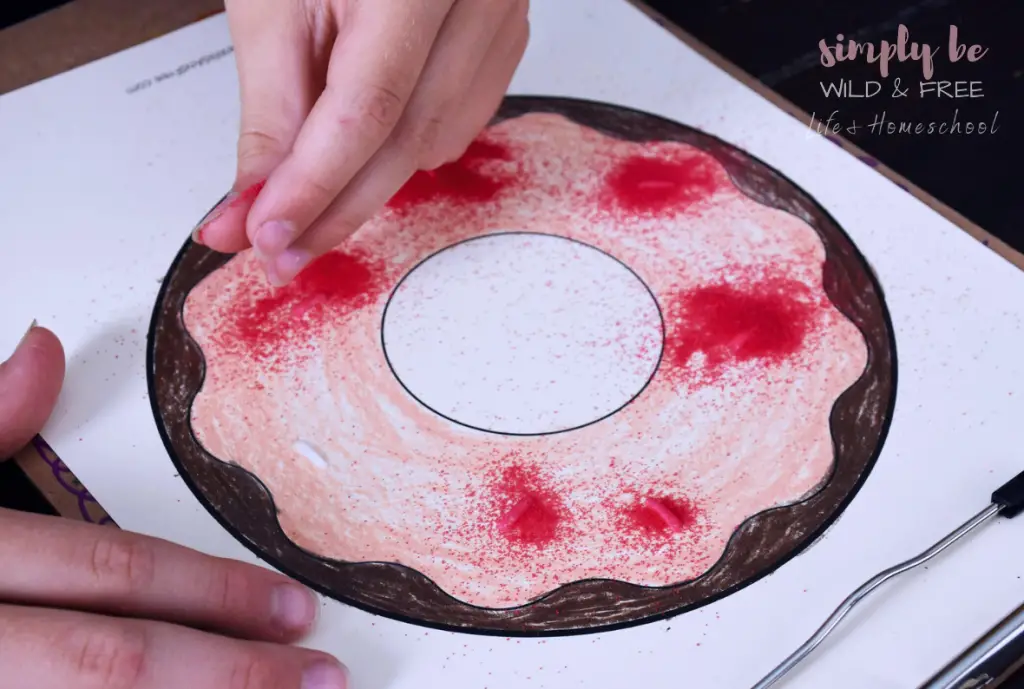 Next, have your children pick out 4-6 different colors of sand to represent sprinkles on their freshly colored donuts.
Pick one color of sand to start with and set it aside.
Then, create 4-6 small dashes with your liquid glue.
Making sure to spread them out evenly around the entire surface of the donut.
Finally, sprinkle the colored sand you set aside over the glue dashes and shake off the excess.
Repeat this step with every other color of sand.
*Pro Tip: Use a baking sheet or lunch tray to cut down on mess and discard leftover sand in between colors!
Then, let the glue dry for a few minutes in between each color to allow purely colored sprinkles.
My son chose 4 different colors for his sprinkles and it almost looks good enough to eat, you guys!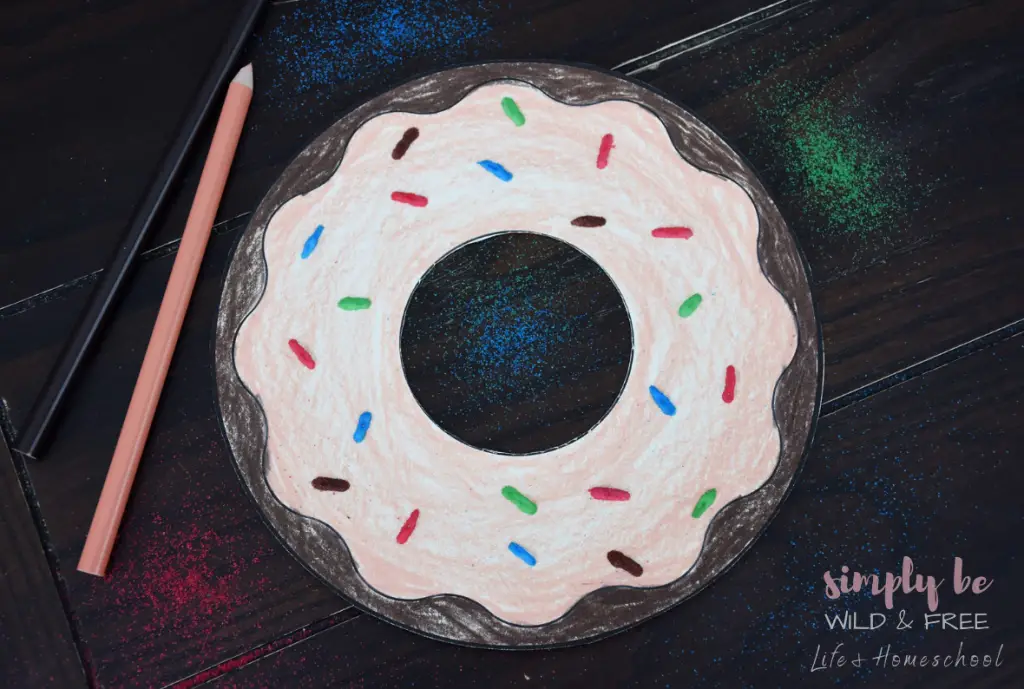 This donut craft is not only an easy one to throw together quickly in a single afternoon, but it's also incredibly adorable, you guys!
Plus, using our free donut template, you can totally use these as decorations for your next donut-themed event!
Seriously though.
How cute would these look as a banner or wall decoration?
Want your freebie? Get it below!
Free Donut Printable
If you love this donut craft, you will want this freebie.
Our free donut template has so many fun uses, you guys!
Check out how to get yours below.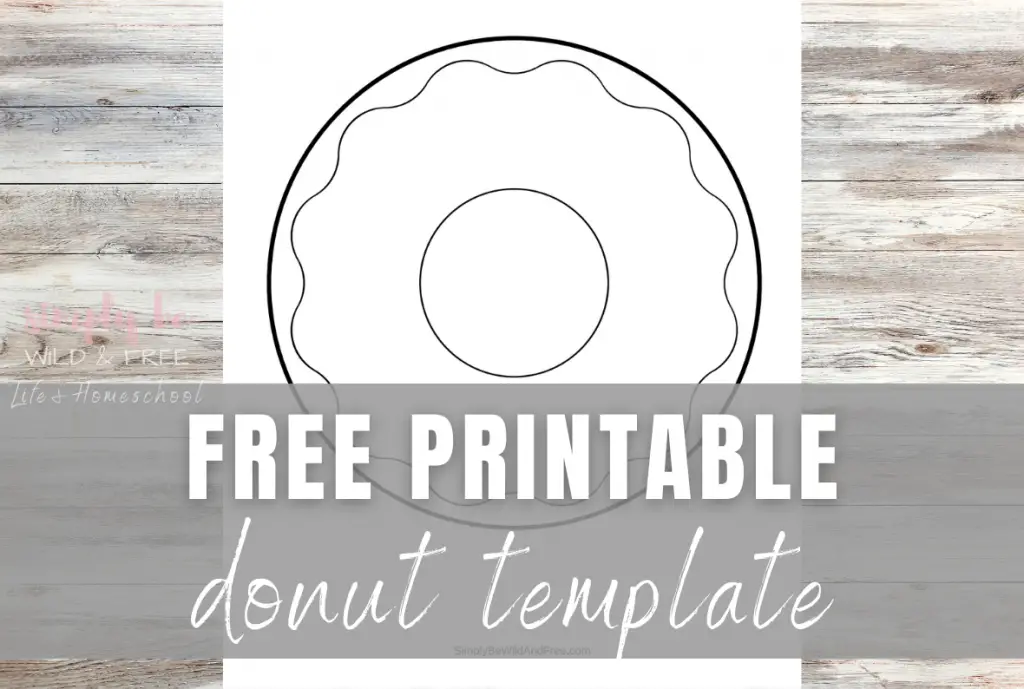 Ready for your free template? Simply sign up for our newsletter below to join our community and gain access to this freebie and our entire free printables library!
Other Donut Craft Ideas
If you loved our simple donut paper craft, consider checking out these fun ideas too!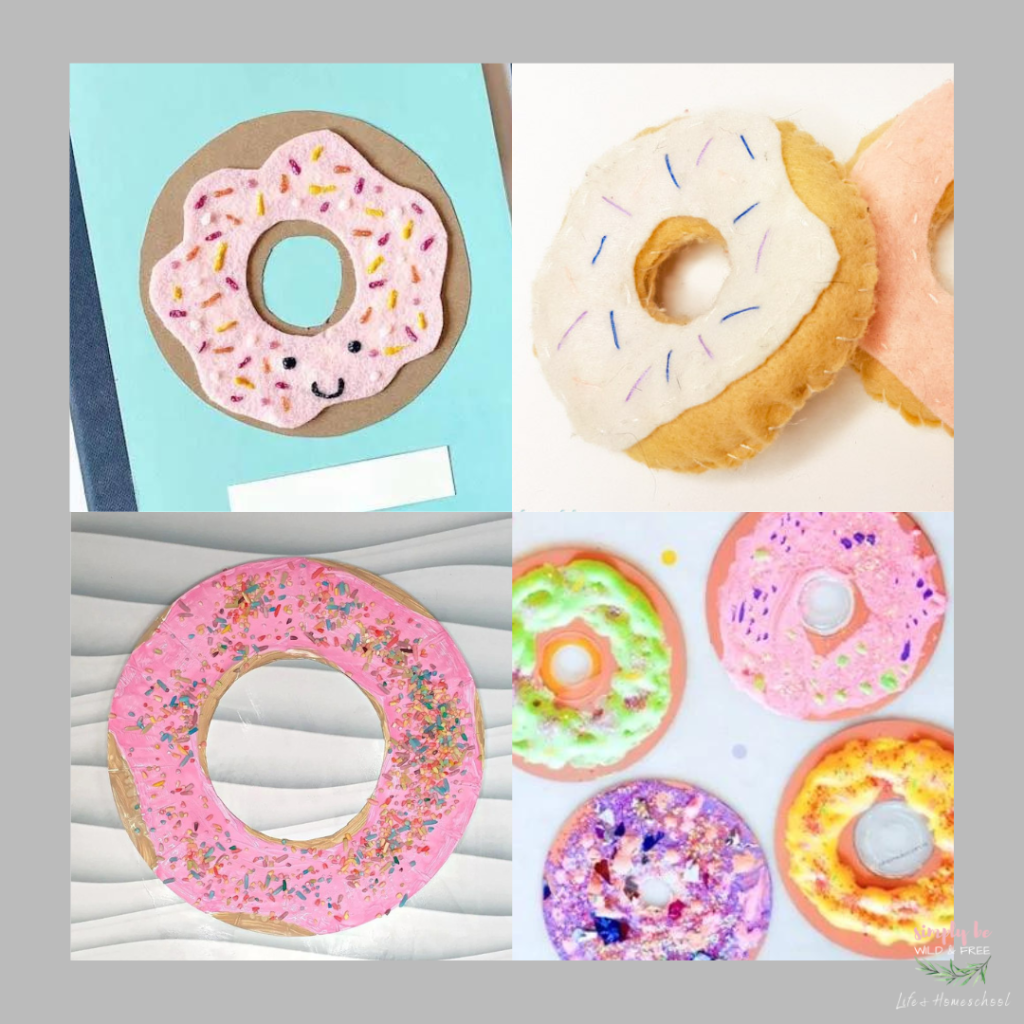 I absolutely love sharing other blogger's content and these ideas are just too cute, you guys!

Love this craft? Share it on social media today!