For the Love of Crafting
Crafting is one of my favorite pastimes and I truly cherish all the crafty moments I spent with my own children over the years!
With that said, my kids are older now, and sharing unique craft projects for young moms to enjoy with their own little ones continues to fill my cup.
Summer Crafts for Kids
With the help of some awesome bloggers, I was able to put together a mega list of fun summer crafts for kids.
Check them out below!
Tasty Summer Crafts for Kids
Summertime is filled with lots of tasty treats! From popsicles and ice cream to ice-cold lemonade. 
These adorable summer food crafts are the perfect place to start your summer crafting fun!
Popsicles made of beads or ice cream on a stick with a face, whatever your craft of choice I've got a list of fun ones for you.
Check out these fun popsicle crafts for kids!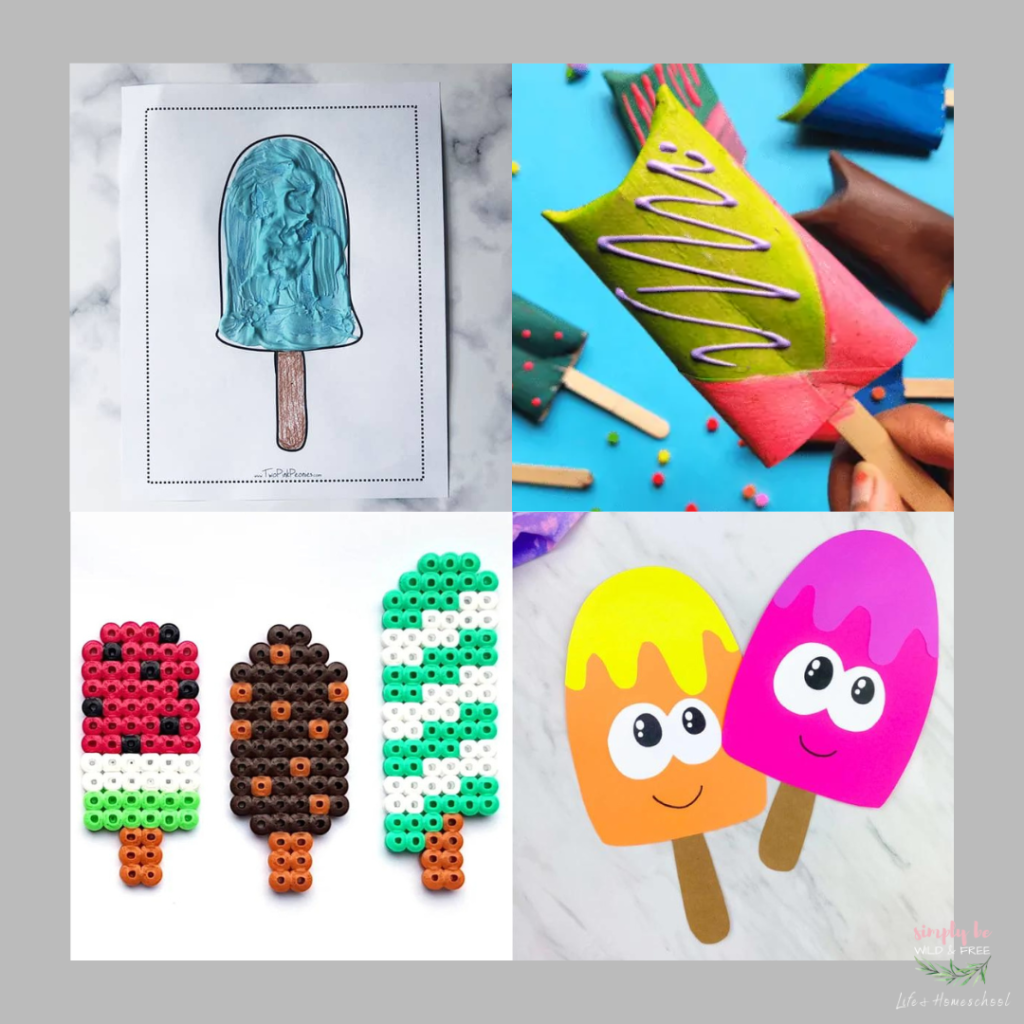 Start your summer with some super simple crafting using this printable popsicle template (top left) via Two Pink Peonies or take it up a few notches with one of these awesome crafts!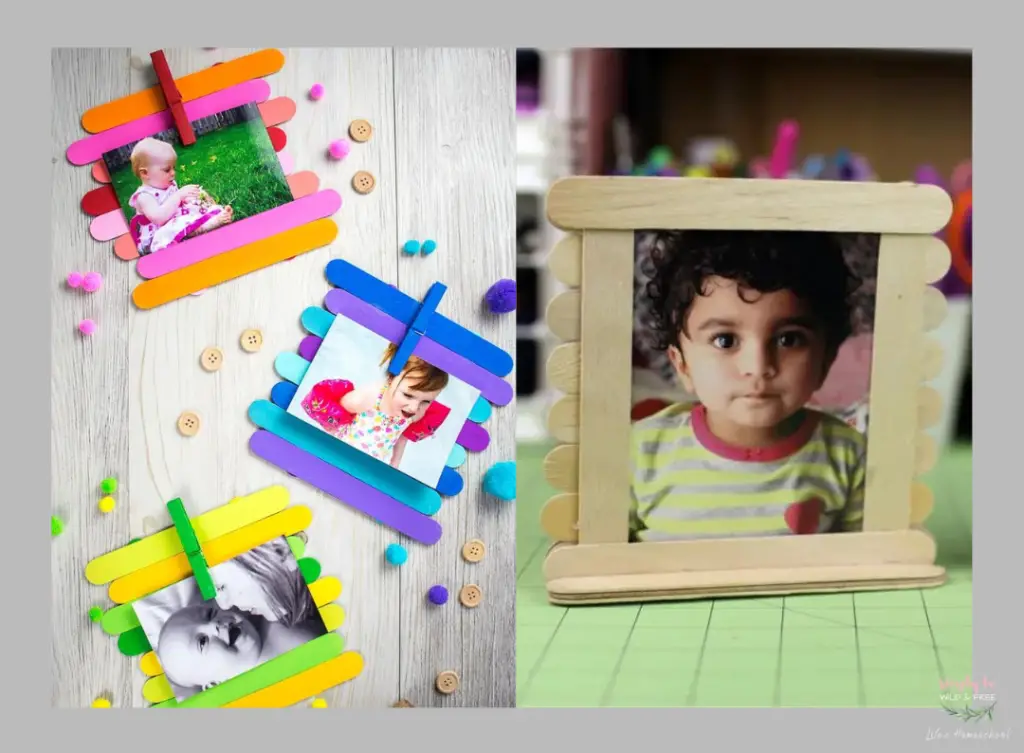 Have kiddos that love eating the real deal? Help them use up all those popsicle sticks with these fun photo-frame crafts!
If ice cream on a stick isn't your crafty style, try these ice cream cone craft ideas instead!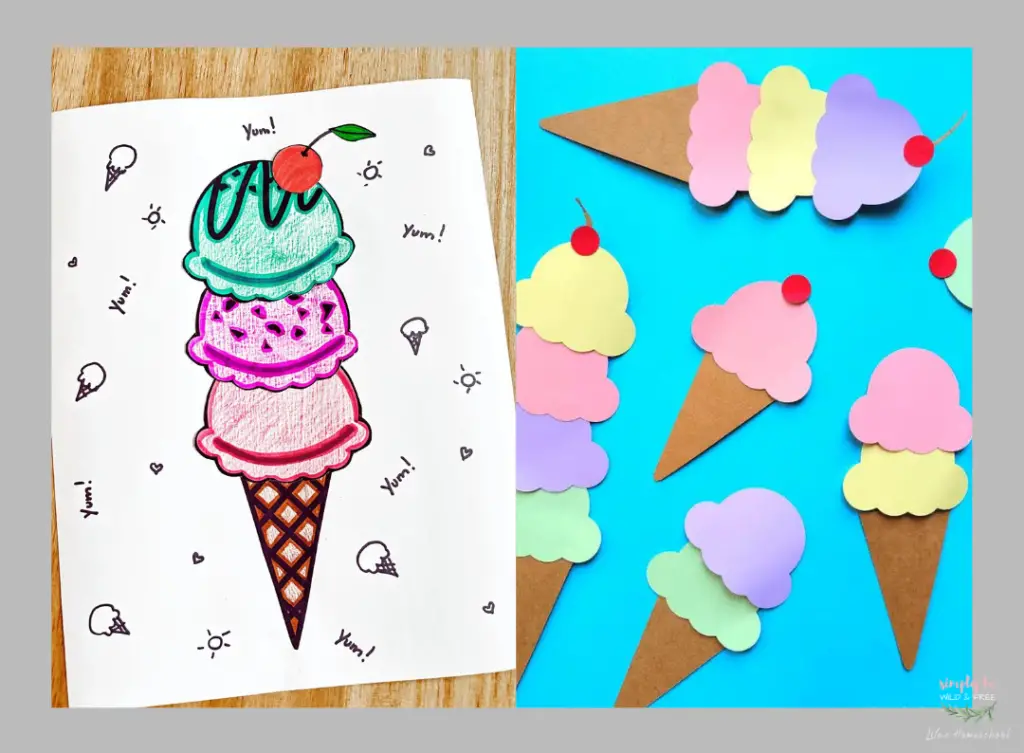 Print and color your ice cream treat with this printable ice cream (left) via Paper Heart Family or try one of these fun ice cream templates instead!
Leave the ice cream behind and get creative with summertime's iconic melon.
While watermelon tends to make an adorable craft, it's actually my least favorite fruit — go figure!
Whether you love it or hate it, you have to admit it's pretty darn cute in crafty form.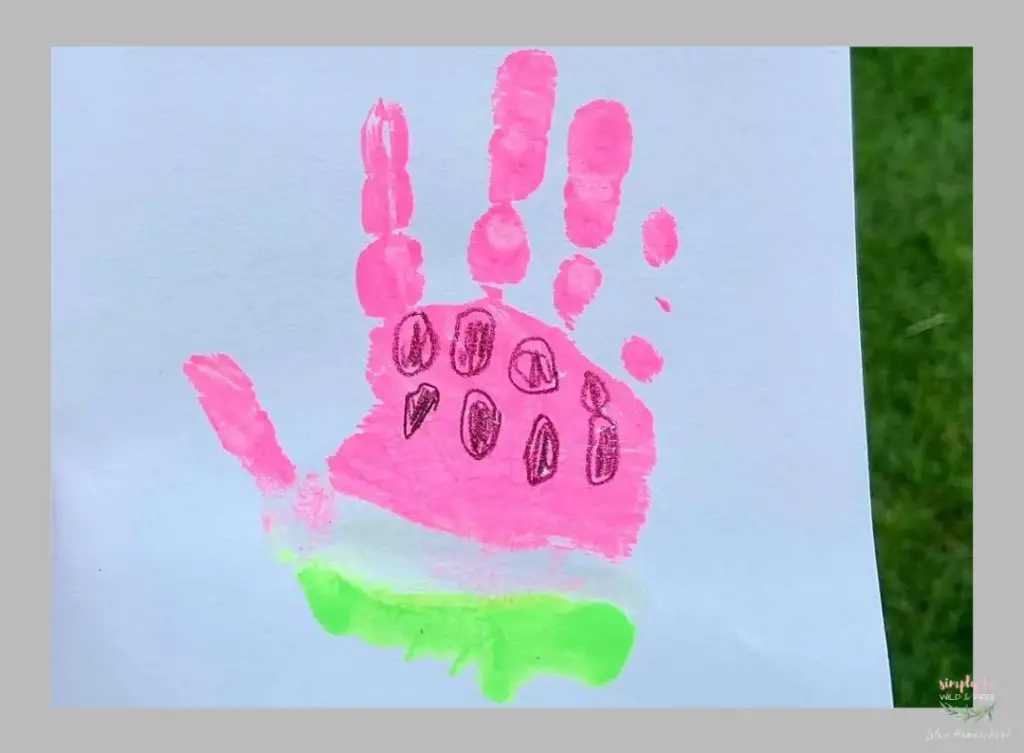 Make a keepsake to remember this summer with this adorable watermelon handprint craft (above) via Cobberson & Company.
Or lean on the side of simple with this easy paper plate watermelon craft via Mommy Made That.
Looking for other fun handprint crafts? Check out our entire lineup of handprint crafts for kids!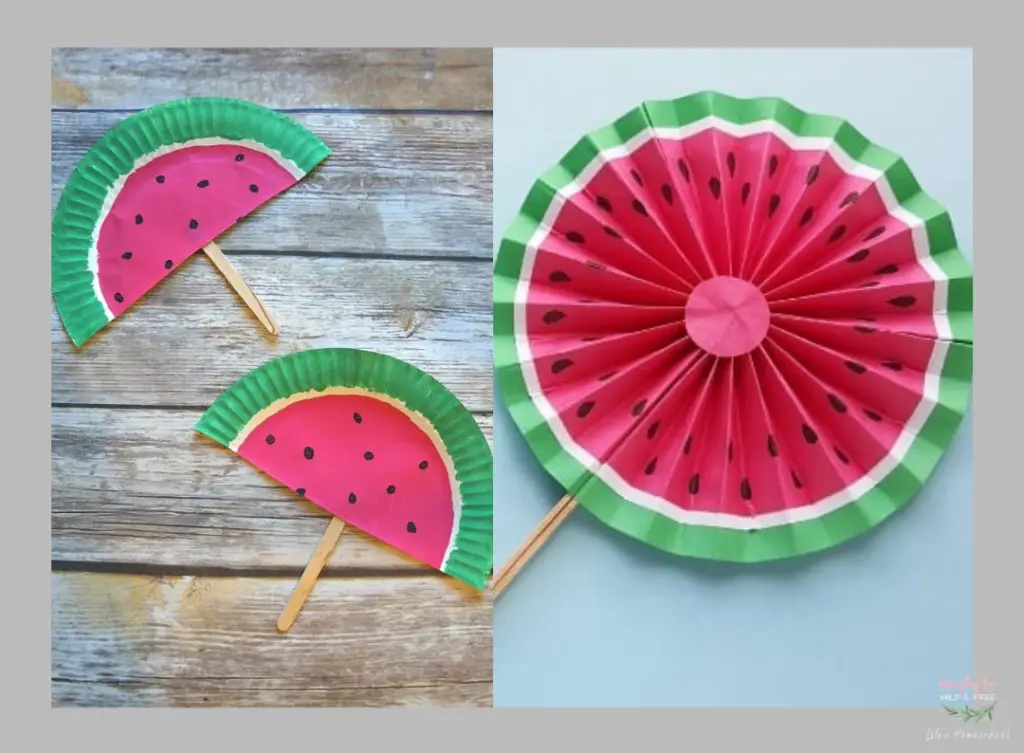 Need a watermelon craft that will help you beat the heat? Check out these adorable watermelon fan crafts!
Is there anything better than a cup of ice-cold lemonade on a hot day?
Check out these cute lemon (ade) themed crafts perfect for summer!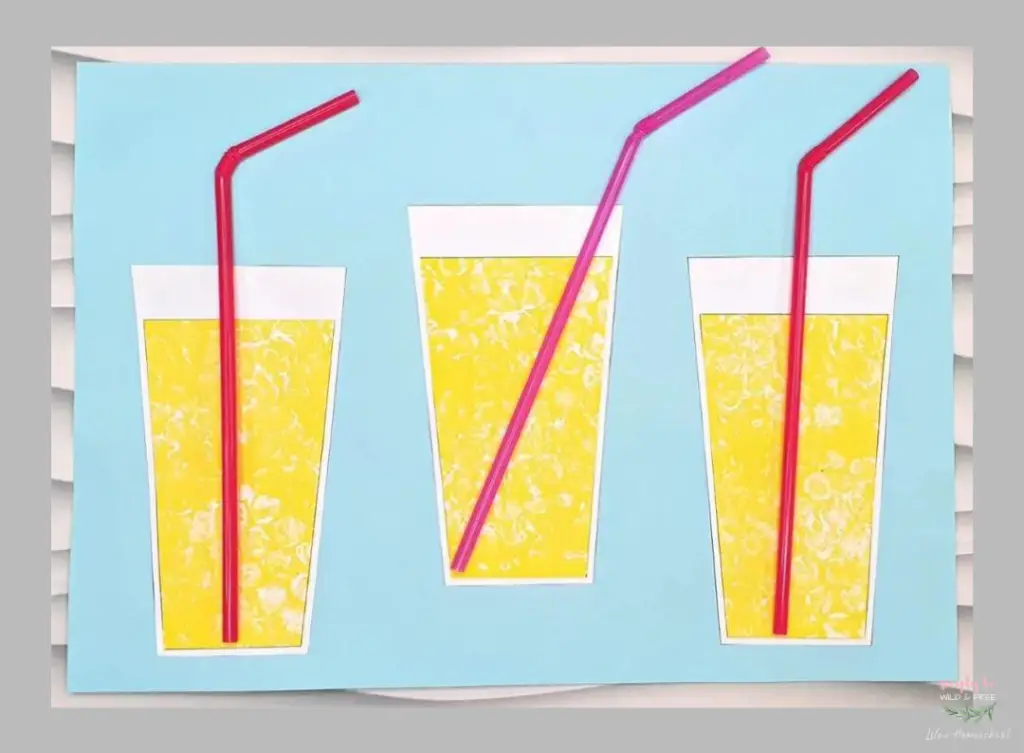 Make a cup of the good stuff with this unique bubble wrap lemonade craft (above) via Taming Little Monsters or stick with a super simple lemon stamping art project via Simply Full of Delight that is perfect for little hands!
Beachy Summer Crafts for Kids
Nothing says summertime quite like the beach!
Our family actually just recently experienced our first time at the ocean and I can see why it's such a popular destination this time of year.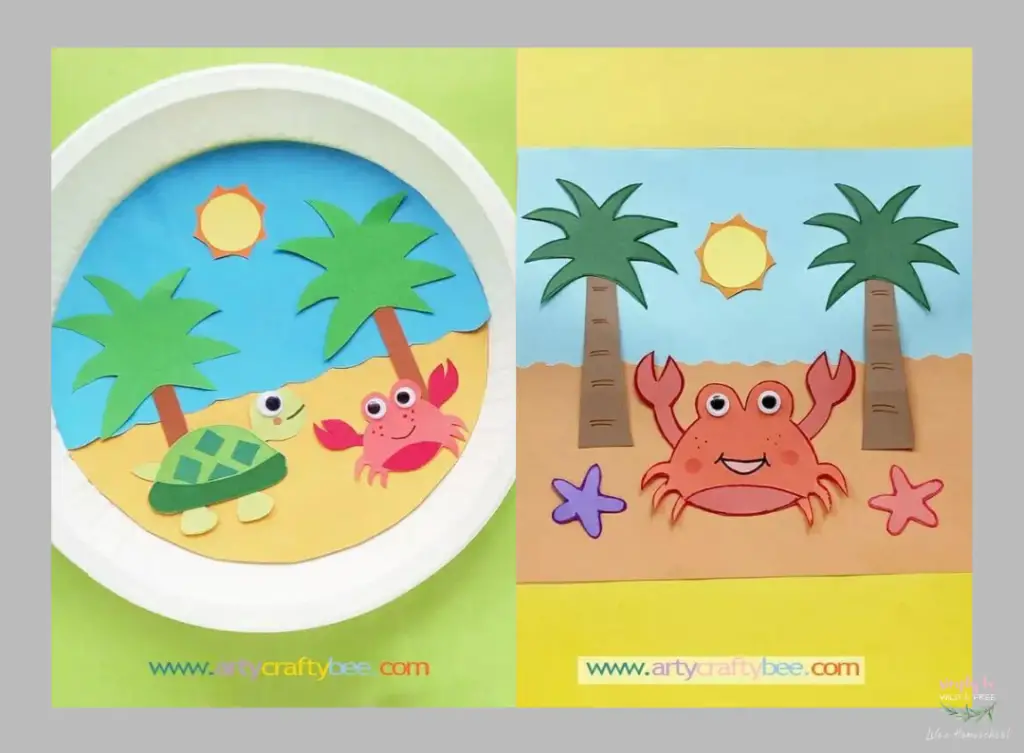 Check out these adorable beach-themed summer crafts for the kiddos!
Have a little mermaid in your home? These summer crafts will be right up her alley!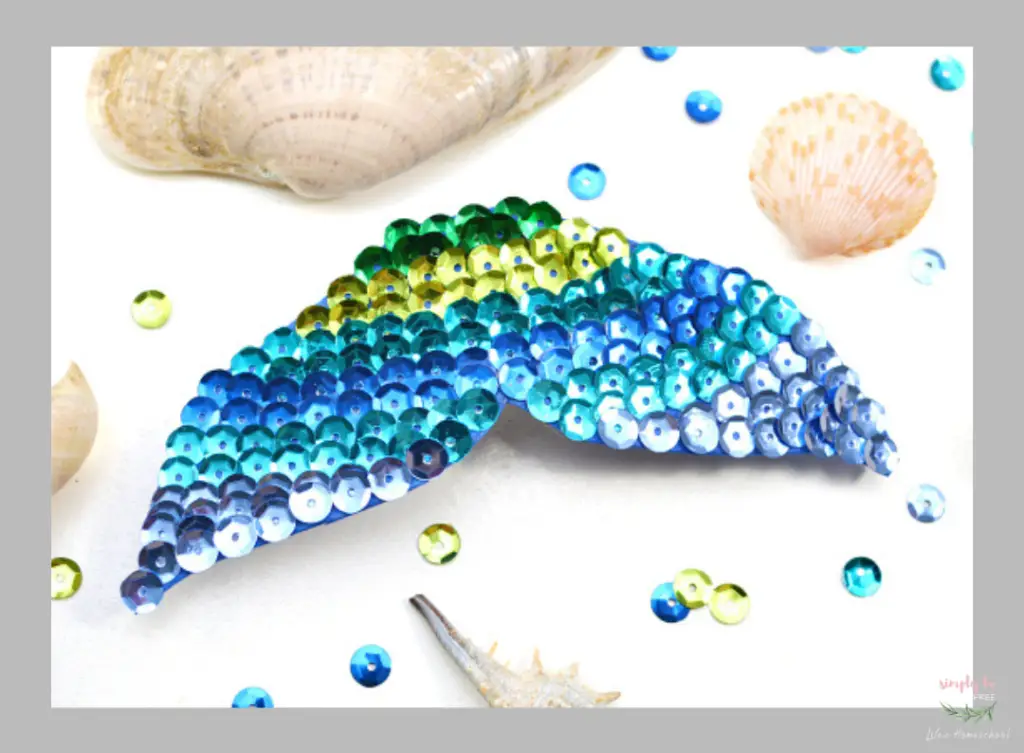 First, create something with a little extra sparkle by making this beautiful mermaid fin hair clip (above) via Finding Zest.
This is seriously one of the coolest crafts on the list, you guys!
My 10-year-old daughter is going to flip over this one.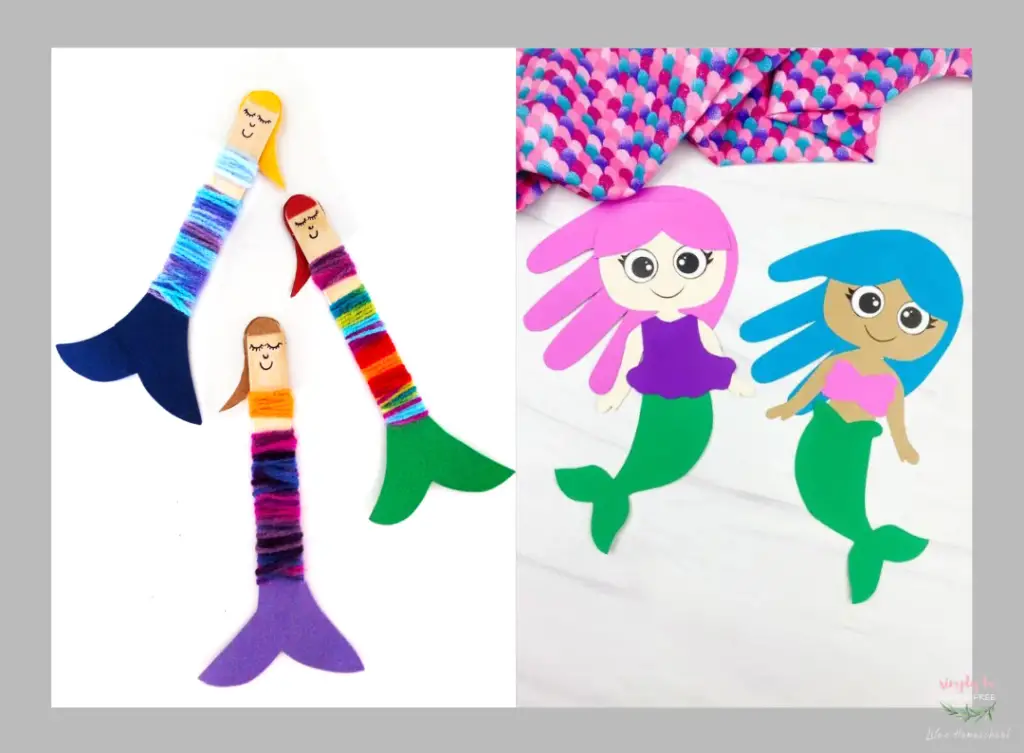 Want something a little more on the simple side for your mermaid fan? Check out these adorable options!
Mermaids not your little one's underwater creature of choice? No worries, we've got sharks on the list too!
Check out these fun shark summer crafts for kids.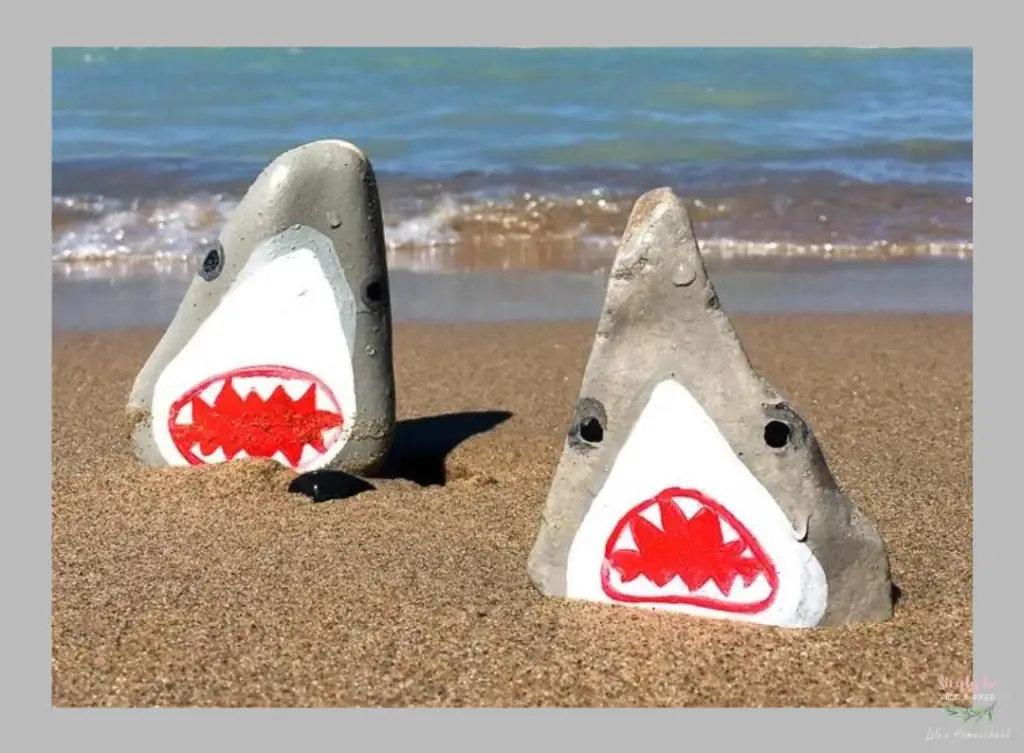 These painted rock sharks (above) via Sustain My Craft Habit are seriously the coolest!
Encourage your kiddo to hunt for that perfect rock then spend the day turning it into an awesome shark.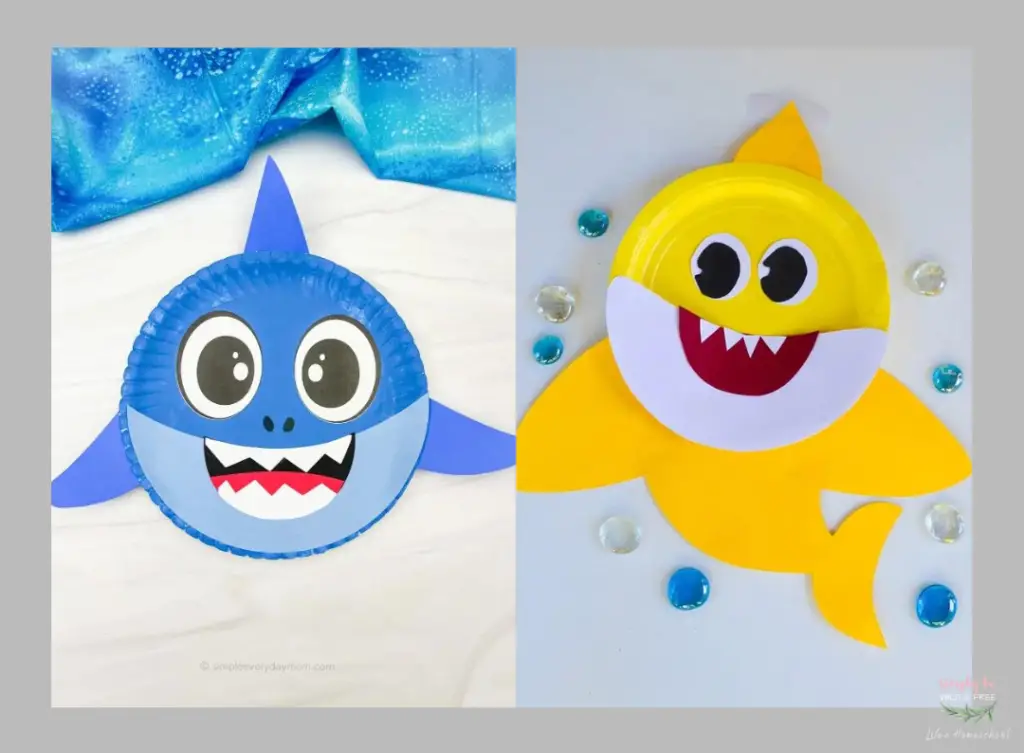 Need something more geared towards littles? I've got you!
Try one of these fun shark craft options instead.
If sharks or mermaids aren't gonna cut it for your summer crafting fun this year, check out these fun sea creature craft ideas instead!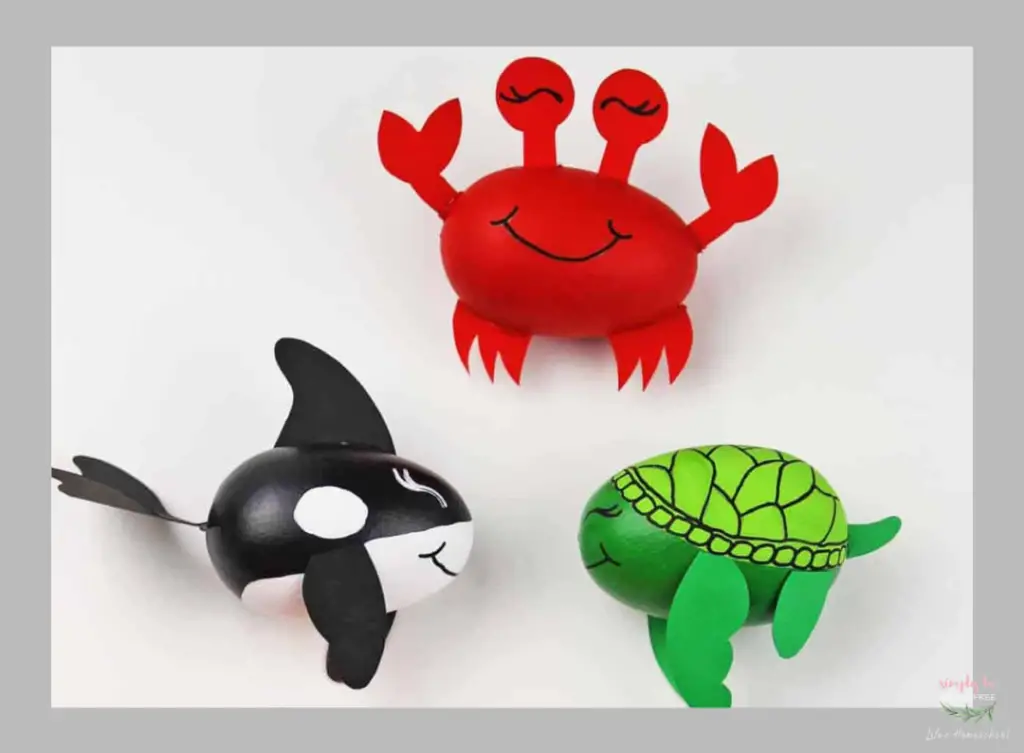 Make every sea creature imaginable with this fun list of ocean animals crafts (above) via Craft Play Learn.
With many options to choose from, you are sure to find something different for each of your kiddos to enjoy!
They are stinkin' adorable to boot!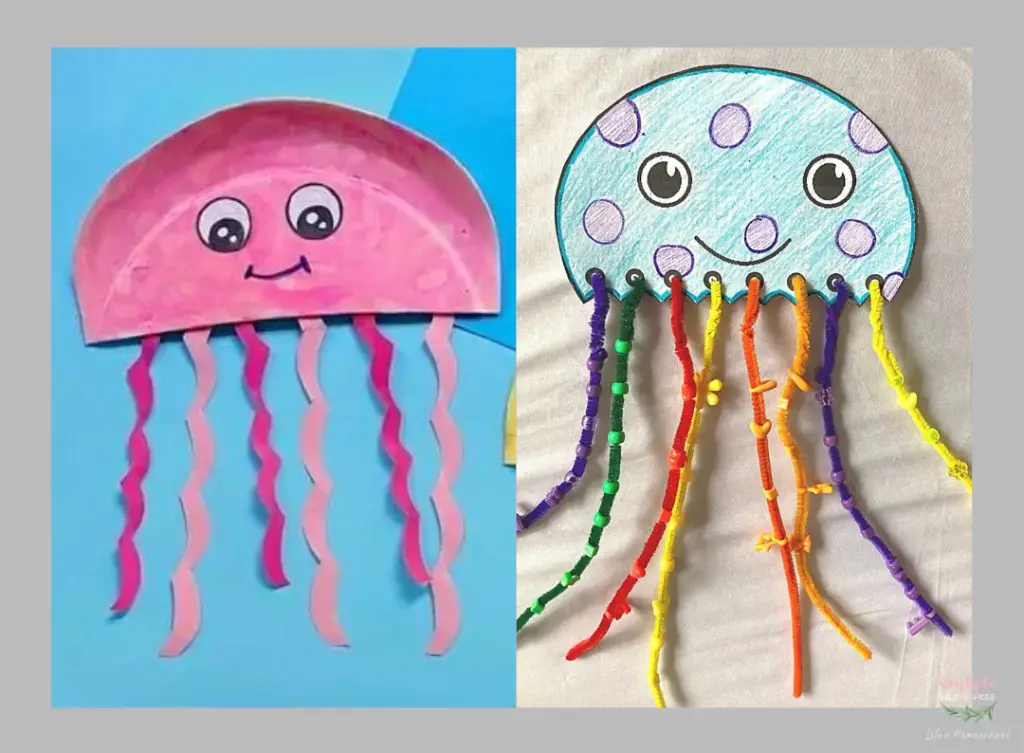 If underwater creatures are your child's thing, an adorable jellyfish craft might just be the ticket!
Check these fishy crafts out!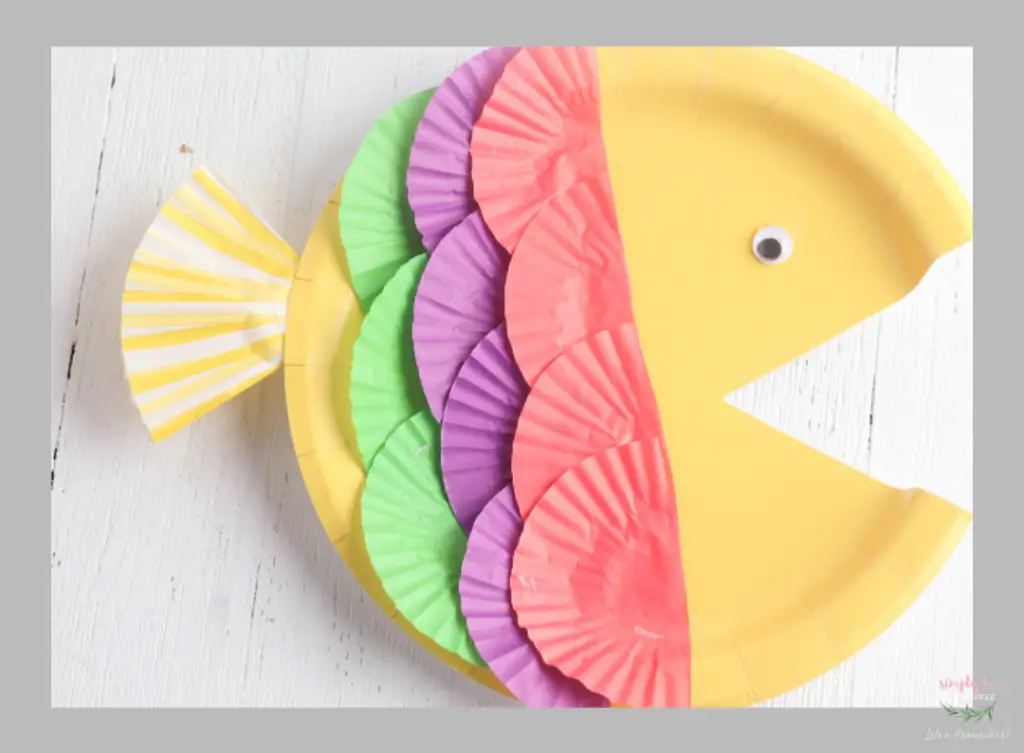 Looking for a fun fish craft instead? Check out these fun options!
Buggy Summer Crafts for Kids
Have a little one that loves bugs? Encourage a little bug crafting alongside their bug-catching this summer!
Skip the yucky bugs (goodbye mosquitos) and focus on the leftover beauty of spring– butterflies!
Create an easy handprint butterfly paper craft via The Keele Deal or check out some of the other great handprint butterfly craft ideas in our mega list of handprint crafts for kids!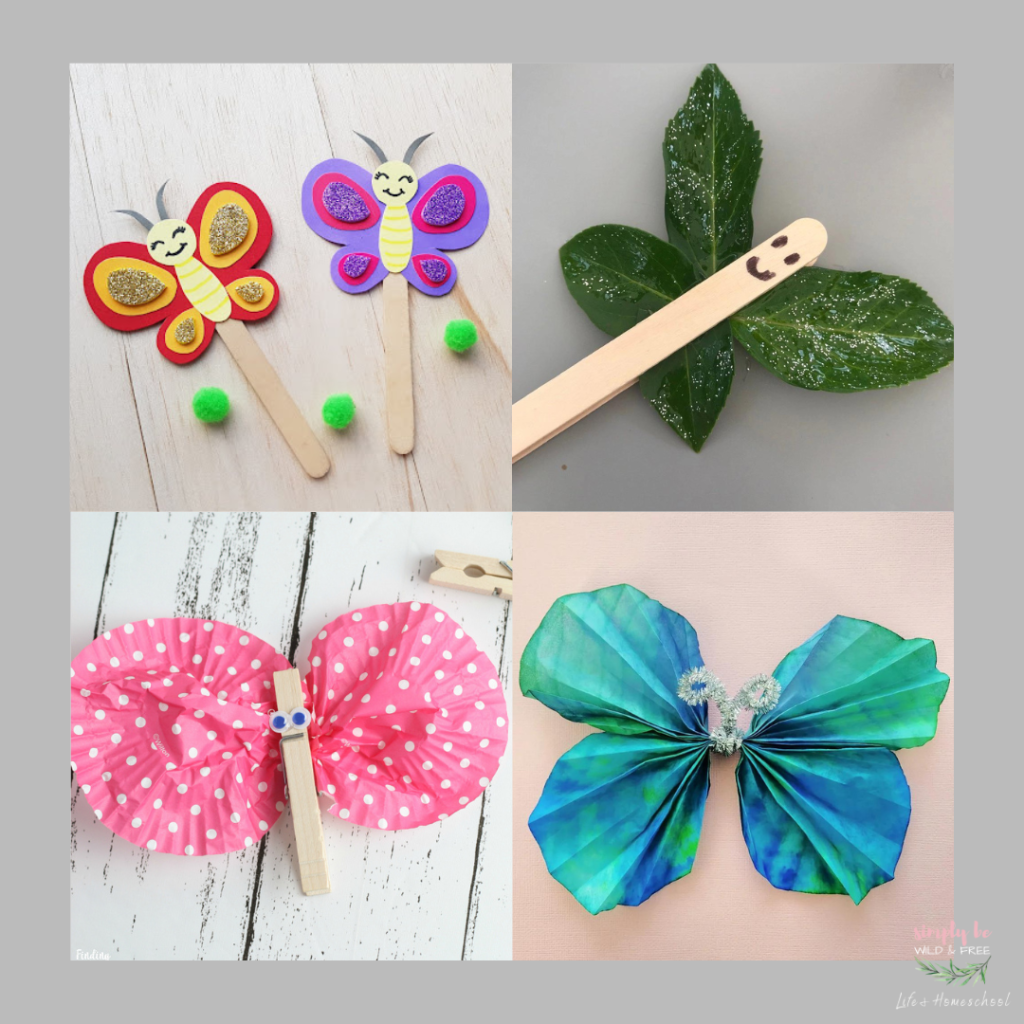 Want more butterfly ideas?
Check out these adorable butterfly summer crafts!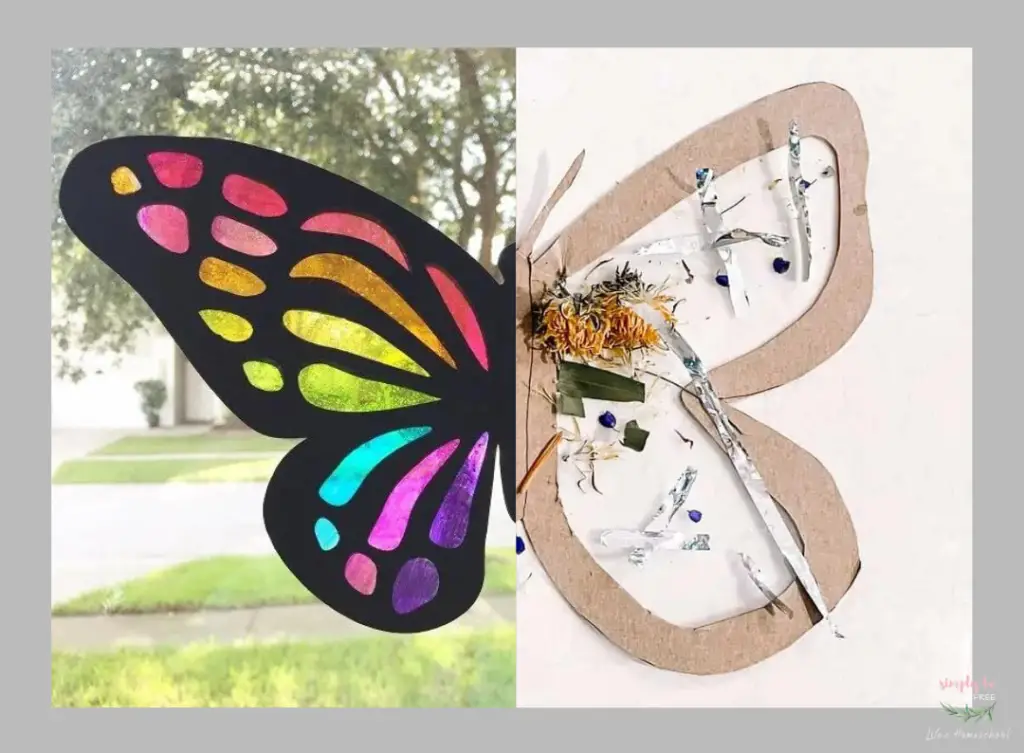 If you want to take your butterfly game up a notch, consider one of these beautiful butterfly crafts instead!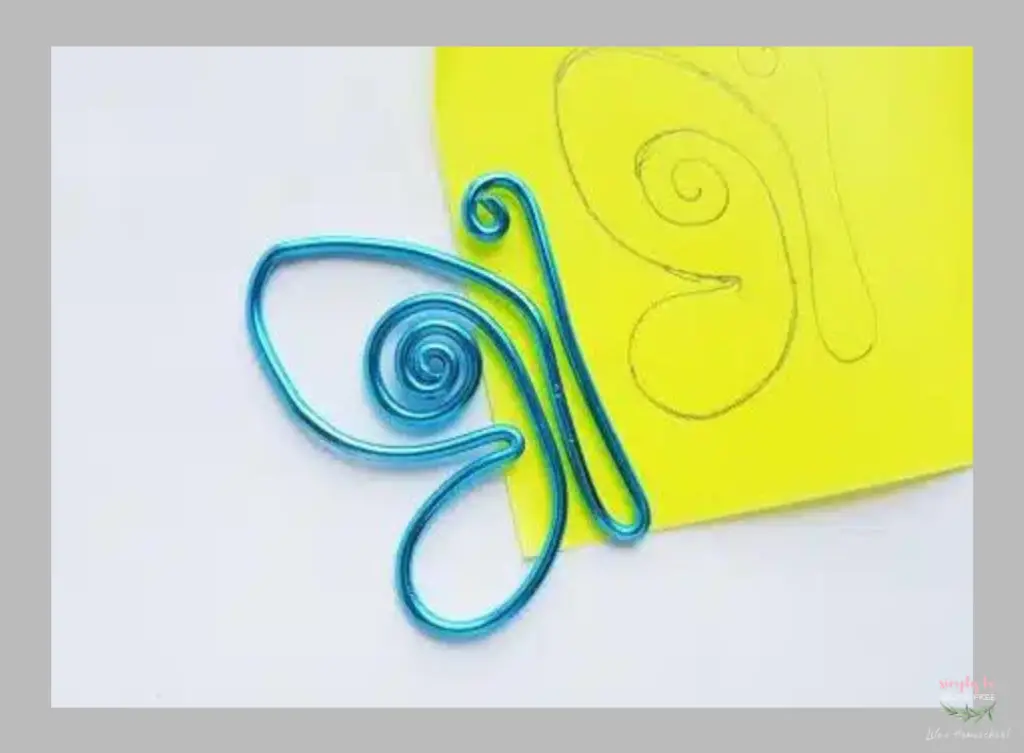 Ok, I just had to include this one, you guys!
If you have an older kiddo that wants to get creative this summer or a kiddo that is participating in a summer reading challenge and simply needs a cool new bookmark to stay motivated, this incredible wire butterfly bookmark (above) via Hip Homeschool Moms is a great go-to option!
I seriously want to make this one myself.
While butterfly crafts can be fun, sometimes all a bug-loving kiddo needs is a fun bee or ladybug craft!
These are seriously the cutest!!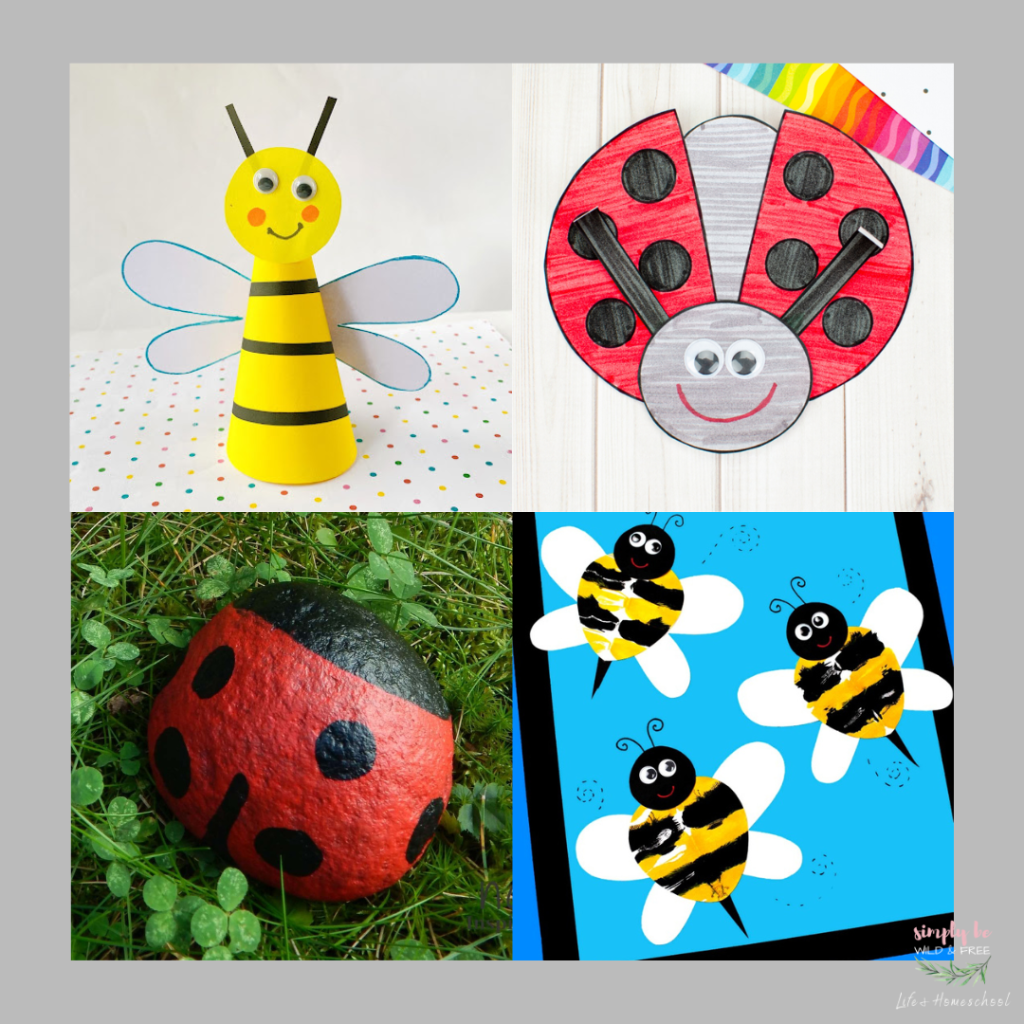 Check out my favorite bee & ladybug craft options for summertime!
Flowery Summer Crafts for Kids
I absolutely love a good flower craft!
They are perfect for both spring and summertime.
Start your summer by getting crafty with this 3d paper garden craft via Only Passionate Curiosity.
Then, check out some of the other flower craft ideas below!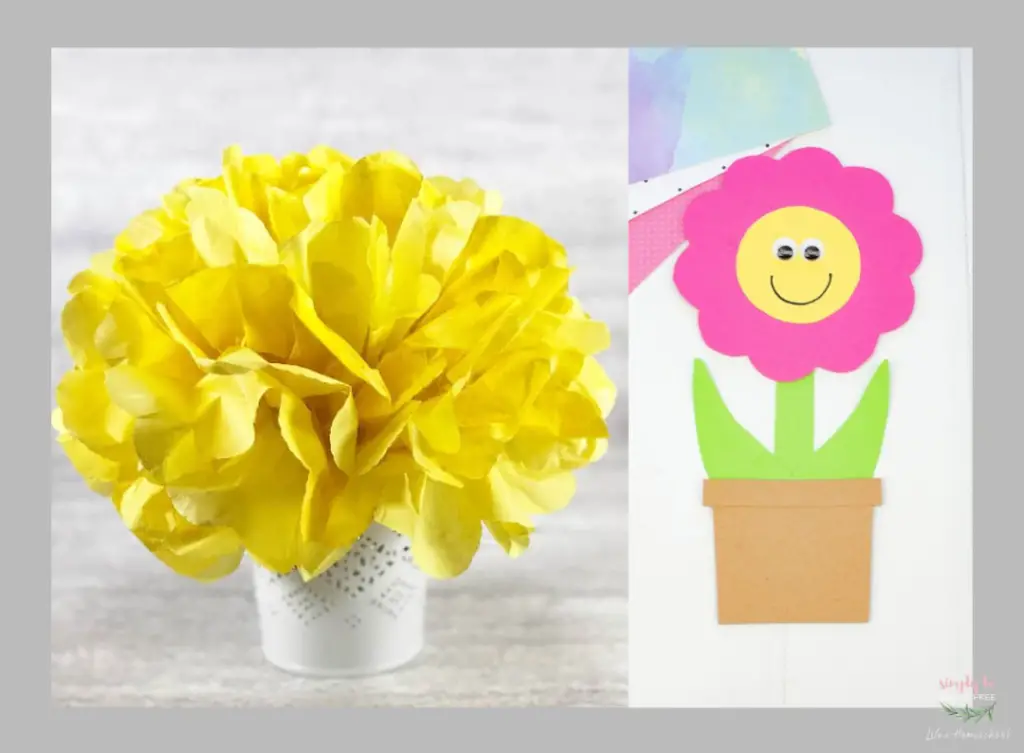 This beautiful tissue paper flower craft (left) via Two Kids and a Coupon could double as a wonderful Mother's Day gift idea or an awesome summertime centerpiece.
What a fun summer craft for big kids!
While this adorable mix & match flower craft (right) via Messy Little Monster is simple and perfect for little ones.
Have a kiddo that loves painting? Check out these simple flower pots via In Our Spare Time and these adorable fingerprint flower pots via Crafts by Amanda.
Such a simple, yet fun craft idea that is perfect for teacher gifting or Mother's Day!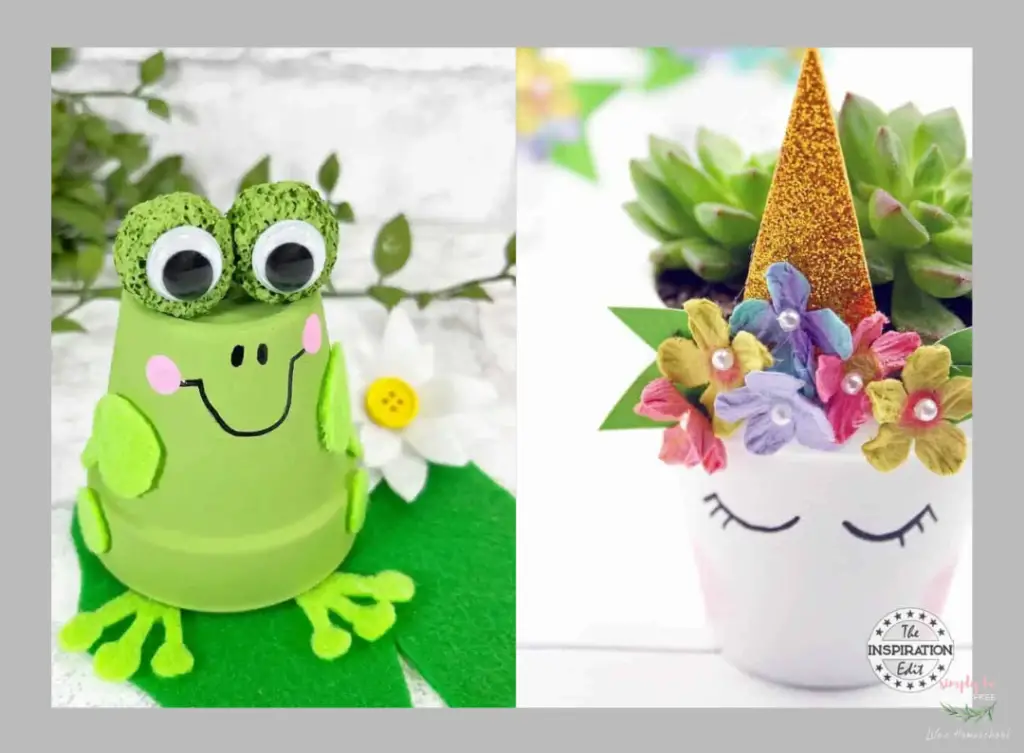 Have a kiddo that prefers slightly more complex summer crafts? These adorable pot plants will be right up their alley!
Create the cutest frog on the planet with this adorable frog plant pot (left) via Homemade Heather or make a beautiful unicorn plant pot (right) via The Inspiration Edit that is perfect for holding a simple succulent plant instead.
Sunflowers and daisies are the flowers of summertime and these adorable crafts will make the perfect downtime activities for your kiddos!

Keep it simple with this paper cup daisy craft (top left) via Stray Mum or make a true piece of art with this beautiful sunflower sun catcher (bottom left) via Messy Little Monster — this one is perfect for the older kiddos!
Want something different? Consider one of these adorable summer flower crafts for kids instead!
Other Fun Summer Crafts for Kids
Last but certainly not least, check out these final summer crafts for kids!
Encourage a little nature activity with this simple paper cup bird feeder craft via The Purple Yarn or stick to a summer-themed paper craft with this swimming watercolor craft via The Inspiration Edit.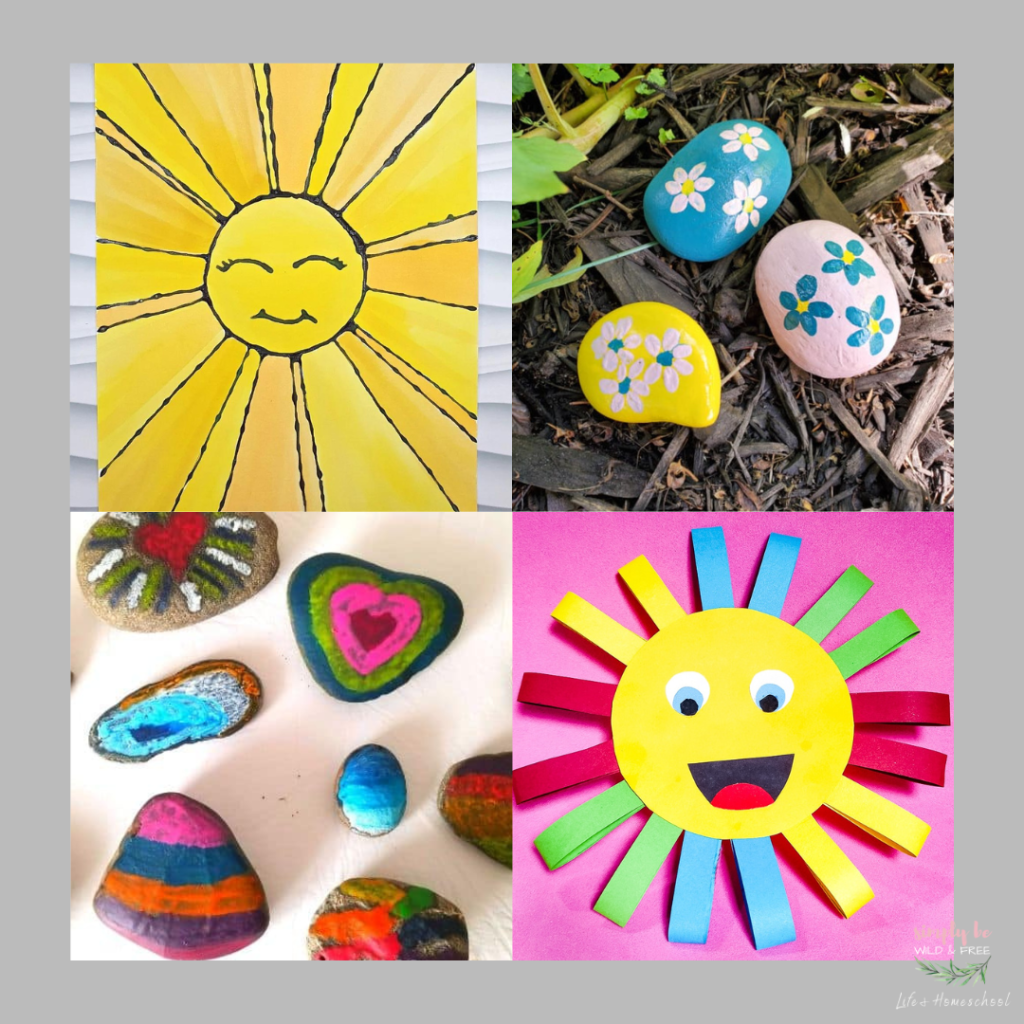 Finally, enjoy the sunshine and create some colorful rocks with these adorable sunshine crafts & rock painting activities for kids!
Love these summer crafts ideas? Share this post on social media for other busy parents!