Teaching Kids to be Grateful
Encouraging kiddos to be grateful for where they are and what they have can be difficult in today's society, but it's so incredibly important!
While November tends to be the time of year most Americans reflect on gratitude and thankfulness, the truth is, we should work towards being grateful all year long.
From participating in simple gratitude activities to reflecting and being thankful for the everyday mundane.
The Grateful Worksheet Project
Whether you plan to use this grateful worksheet at home with your own children or in a classroom setting, it is a simple activity that can be completed in a matter of minutes.
Choose from our full-color grateful worksheet or print it in greyscale instead.
Either way, simply encourage students to jot down a few of the things they are thankful for this year.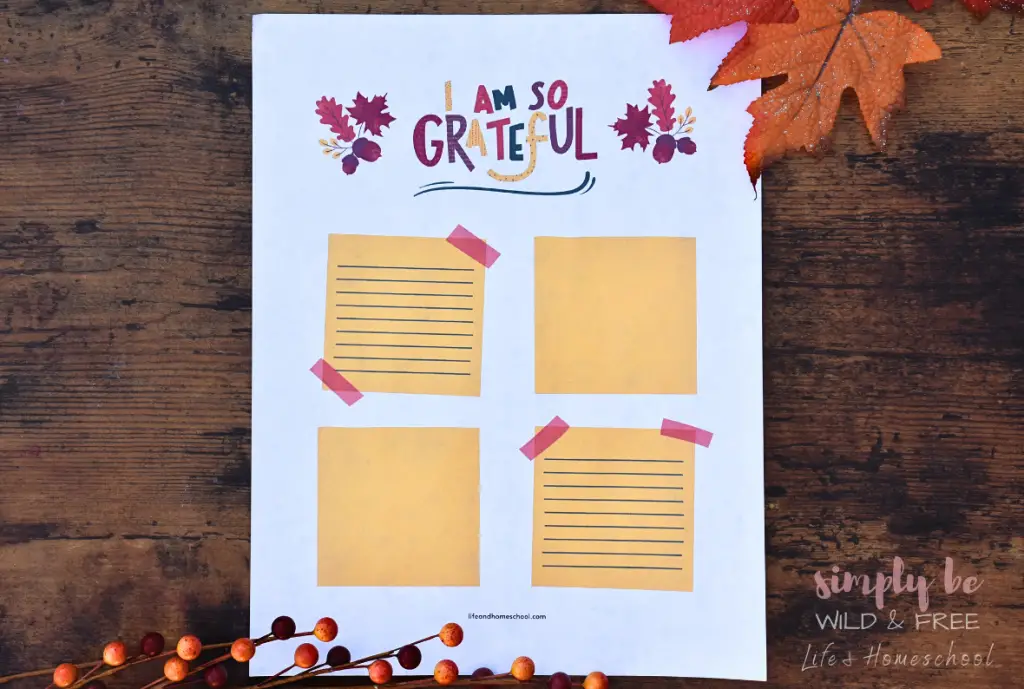 With 2 lined squares for grateful list-making and 2 unlined squares for unique doodles or fall-themed stickers, this fun gratitude activity is perfect for creating a Thanksgiving keepsake!
Motivate students to take some time to think about the things or people who have impacted their lives in a positive way.
Then, encourage them to work on their grateful list-making as neatly as possible.
Finally, simply laminate their activity sheet before sending home!
Not only will this help preserve their work, but this fun keepsake can then be used as a Thanksgiving placemat or centerpiece.
Such a fun project that encourages children to appreciate their life, their things, and their loved ones.
Free Printable Grateful Worksheet
Ready to get your freebie? Sign up for our newsletter below!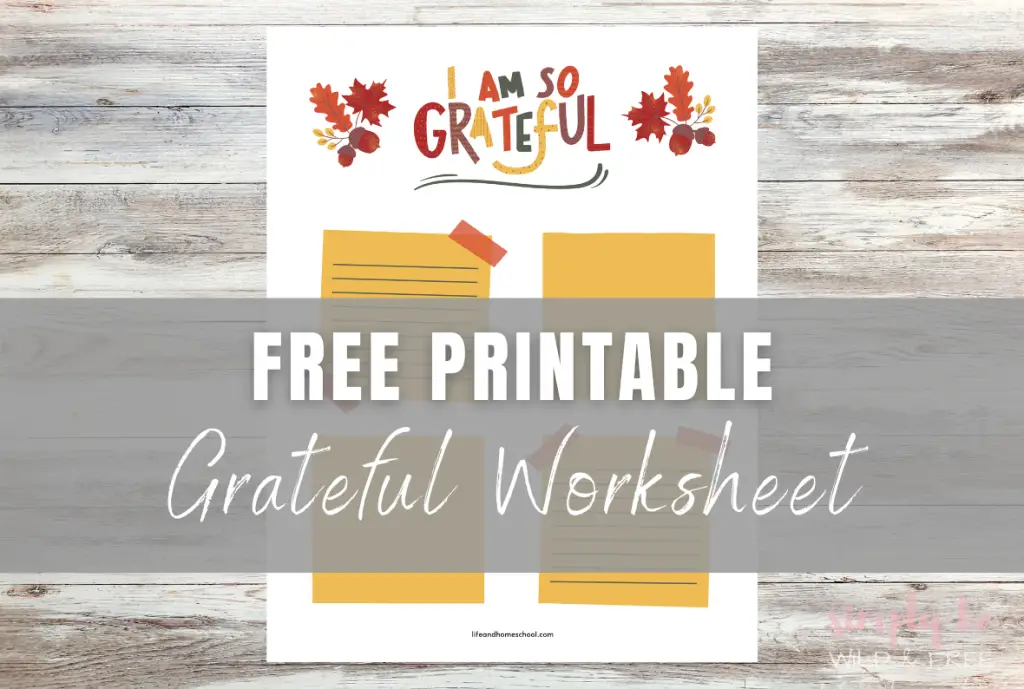 Signing up for our newsletter will give you access to our entire free printables library, including the free grateful worksheet you see above!
Plus, you will get added to our monthly newsletter, enabling you to stay up to date on all things Simply Be Wild & Free and Life + Homeschool!
More Thanksgiving Fun
If you love this free printable grateful worksheet, make sure you check out some of our other fun fall printables and activities for kids!
First, continue practicing gratitude by using our free gratitude writing prompts and encouraging everyday gratitude activities!
Then, check out our full lineup of fall crafts for some artsy Thanksgiving fun!
Love this post? Share it on social media or bookmark it today!