*This post was written as a review for the company MYTEK LAB in exchange for compensation. These opinions are based on my own personal experience and are 100% truthful. Interested in reading my full disclosure? You can find that HERE.
MYTEK LAB
Online Technology Classes…
MYTEK LAB online technology classes are geared for grades 3-12.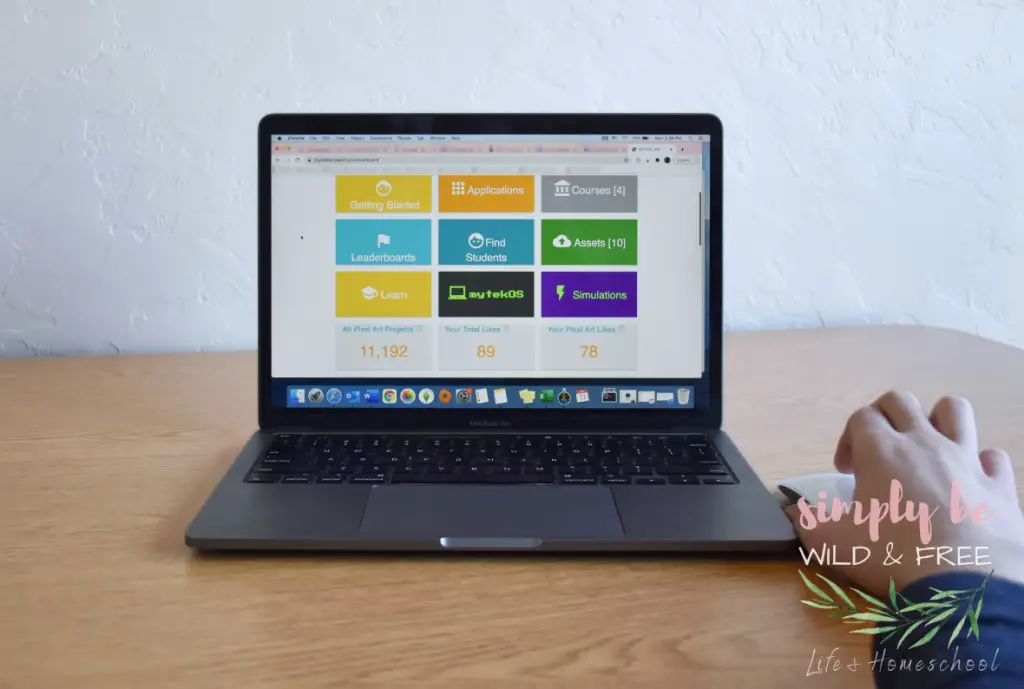 These live classes offer a wide variety of topics through weekly lessons that are suitable for beginners or advanced learners. MYTEK LAB also offers occasional free classes such as help sessions & holiday fun — these classes are in addition to the paid for classes.
Technology Education
Our Experience with MYTEK LAB…
When I first introduced my son to MYTEK LAB, he jumped at the chance to try it out! Technology education has always been an interest of his and I was excited to finally find something to meet that need.
Upon signing up, he quickly started exploring the MYTEK LAB website and I immediately knew it was for him! We started mid-semester, but my son was determined to catch up and learn all the things he could.
I never would have imagined the outcome…
This kid worked ahead in most of his other subjects so that he could spend extra time working through this course and I saw him light up in a way that I never had before. He was learning about something he loved!
Over the course of a few months, he worked hard, caught up on all the previous classes, and was overly excited to share his final projects with extended family members.
This class has been a huge blessing & motivator for him this year — It truly was amazing to watch him flourish in his element!
The Pros & Cons of MYTEK LAB
Online Technology Classes…
Those of you that know me at all, know I'm a huge fan of a good pro & con list! It's the easiest way for me to break down what I liked and didn't like about products and experiences. You can find all the nitty gritty details on MYTEK LAB technology classes below!
Pros
Limited Parental Instruction
If you previously read my pro & con list on online schooling, you're probably super confused by this being on the pros list — but hear me out! While yes, I am very PRO traditional homeschooling (or unschooling), we still live in a technology driven world and as my children grow, I'm finding they have interests that I simply can't teach them on my own.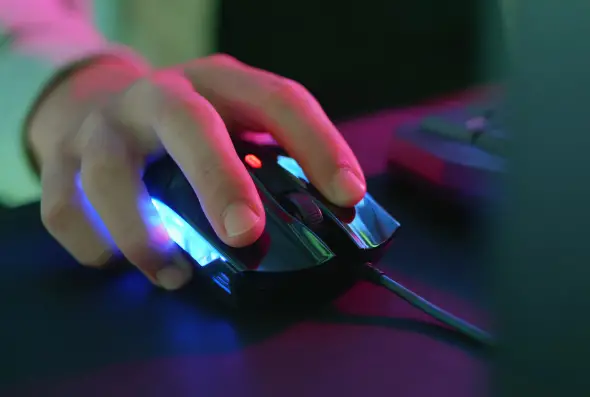 I absolutely loved the fact that my son could learn and explore something that I knew absolutely nothing about.
Technology isn't my thing. I'm definitely not tech savvy and simply don't have the ability to teach my son about anything in this field. However, coding & web development are both things my 13-year-old son is deeply intrigued by. Signing him up for the MYTEK LAB level 1 course was easily one of the best homeschool decisions I've made this year.
Plus, if he gets stuck on a problem, he can easily ask for help by sending an email or attending a live help session. Knowing my son can quickly connect with his teacher at any time definitely puts my mind at ease!
While classes are meant to be attended live, they are all recorded and can be watched at a later date. This is great if you have a student who simply can't attend live sessions for whatever reason. My son particularly enjoyed this factor because he was able to go back and watch every single class he had previously missed.
Kids can also go above and beyond by working on their projects as much as they would like. My son thoroughly enjoyed crafting up additional projects on the side — which was great way for him to practice the new skills while giving his creativity muscles a good workout! 
Can be Counted as a Class Credit
Taking online technology classes through MYTEK LAB can benefit your child in more ways than one! Not only will your child learn new skills while learning how to use technology, but it can also benefit them academically. These courses can be counted as an accredited course if your child completes and turns in their assignments and quizes in the allotted time. They will then receive scores which can be counted as a part of their required learning credits for the school year.
With that said, your child can still definitely take this course at their own pace and assignments don't need to be completed if course credits aren't' a necessity in your homeschool.
Cons
To be completely honest, my list of cons is very small. There was really only one I could think of from the get go and that is of course… screen time.
I know it's obvious and somewhat silly, but in my opinion, screen time will always be on the con list for me. Kids just get way too much of it these days – plain and simple.
As a mom who works primarily online, I'm hyper aware of how much time my kids spend on devices and it's almost always more than I would like it to be.
With that said, there is no way your child can learn about technology without using it! Just make wise decisions and be aware of how much is too much. My son got totally sucked into this course and would spend all day working on projects if I'd let him!
While I love his determination, it's great to be involved in non-screen activities throughout the day as well!
If you struggle with excess screen time in your home, check out how to limit screen time for the simple tips I use in our home!
Other Tidbits to Know About
MYTEK LAB Technology Classes…
First, your child MUST have access to a computer. I feel like this is a no-brainer, but it really is an essential part of learning technology. Second, it is definitely in your child's best interest if they also have access to a tablet of some kind (or a second computer).
Having this type of setup will make taking a technology class through MYTEK LAB so much easier!
My son pretty much mastered his setup on day 2.
I also highly recommend getting a great pair of headphones for your learner if there are younger siblings or distractions around.
The Social Side…
MYTEK LAB does have a small social aspect, which I know is super important to some students. Not only do they get to create their own profile where they can express their interests to other students, but they can also upload their projects to the gallery.
This gallery is a simple place where kids can like or comment on each other's projects. While this sounds somewhat similar to a social media platform, parents can rest assured that it is widely monitored by the creators of MYTEK LAB. Inappropriate content is not allowed and only those with MYTEK LAB accounts can view this activity.
The Reminders…
Other simple things I really enjoyed about my son taking a technology class through MYTEK LAB was the simple reminder emails — because let's face it, I'm incredibly overbooked and forgetful!
Not only did we receive emails about live classes, but we also got notifications on special classes, help sessions, and when recordings were uploaded and ready to view. This is a super convenient way to stay on top of things (if you check your email regularly that is).
Interested in joining the MYTEK LAB community? Join the MYTEK LAB community today!
If you register late (for semester 2), and would also like access to semester 1 classes — simply contact Jacky to get a semester 1 discount!
If you would like information about the MYTEK LAB scholarship program CLICK HERE.
Love this review? Take a moment to share it on social media!