Summer Adventures
Keep your summer adventures super simple this year by having your bags packed and ready to go. Packing for kids? Check out my must-have summer picks!
Summer Essentials
Packing for Kids…
My kids are older, so I don't typically keep a ton of spare clothes on hand. However, it's always important to be prepared!
We recently had a play date with some friends and all the kids ended up exploring the creek. Let's just say — life is filled with unexpected messes. So a spare outfit for each kid is never a bad idea!
With that said, clothes aren't cheap! When it comes to summertime spare clothes should keep in the car or trip bag, these are my budget-friendly must-haves!
Packing for Kid Made Easy — Keep it Simple…
My Top Picks for Girls
My Top Picks for Boys
Love a good creek exploration like we do? Cheap towels & plastic bags are also great must-haves when packing for kids!
Yes! I can't even count the number of times that I have run out somewhere thinking it was going to be a super short trip, mostly indoors — and we ended up outside for hours instead!
In times like these, I always feel unprepared and worry about the long-term effects that a single sunburn might cause.
I now keep a tube of sunscreen in every single bag I carry during the summer months. One goes in the purse, my children have one in her backpack, I carry one in our day trip bag, and so on.
We used to solely be a Babyganics family. I loved the way it went on, I loved the protection. However, we've recently changed over to this sunscreen lotion due to ingredients I just wasn't comfortable using anymore!
Sunscreen is definitely a must-have when packing for kids.
When your kids decide to explore the creek with friends, their shoes get wet… very wet! Yes, even their brand new expensive ones!
Remember the playdate I mentioned above? While I was incredibly happy my children spent the day off screens and exploring with their friends, I wasn't exactly thrilled about the ruined shoes.
I immediately went home and ordered my kids some water shoes to keep in the car.
Best summer investment ever!
For my youngest, I opted to get her these great land and water shoes! These are awesome because she can actually wear them all the time if she wants! Boom! Play shoes and water shoes all in one! My boys got some high-quality water shoes which also work perfectly for the occasional creek exploration.
Ok, this is probably already something most moms keep on hand anyway.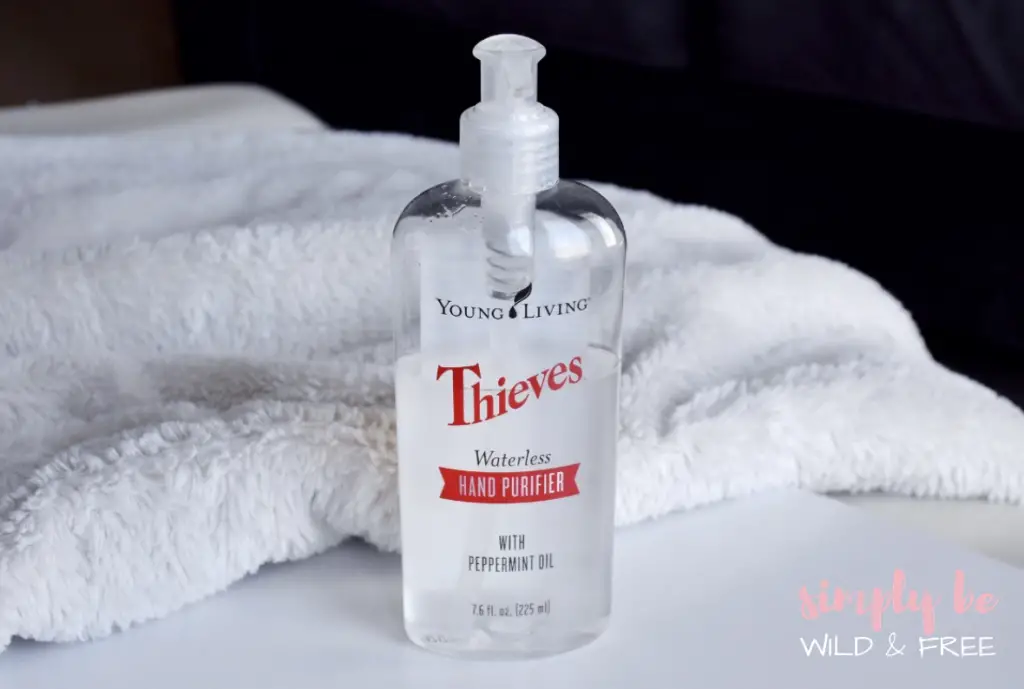 Germs are literally everywhere. However, the option to always wash our hands might not be.
Unfortunately, not all hand sanitizers are created equal though. Most are filled with synthetic or harmful ingredients. This is why our family strictly uses this hand sanitizer.
I can't stress this one enough! When packing for kids, good-quality hand sanitizer is always a must-have! Not only for summertime, but year-round!
Good quality, food-safe, reusable water bottles are so essential for summer travels and outings! While it may be super convenient to grab a throwaway one, reusable is both better for you and the environment!
I'm currently in the process of trying to weed out all our toxic plastic water bottles and replacing them with food-grade stainless steel products.
Check out my favorite kid pick below!
Kid's Hydro Flask — This thing is a winner, you guys!! My youngest is tough on water bottles – she's even knocked holes in her other stainless still bottles, not even joking. Plus if you have a problem with your Hydro Flask, their customer service is so quick to make it right! We've gotten free straw & lid replacements for ours — amazing!!
I'm totally speaking to the non-baby mommas on this one. Who would think a 13-year-old or an 11-year-old might need a baby wipe? Not this mom for sure!
With that said, my five-year-old is incredibly messy by nature, so when packing for kids — baby wipes never left my need list.
I keep a pack of these baby wipes in our field trip bag for every single outing and I can't count the times they have come in handy! Always, always add wet wipes to your packing list when summer adventuring with your kiddos!
This might sound non-traditional, however, books are one of the best things a mom could toss into her travel bag!
If you have older kids, encourage them to carry their own, while you carry for yourself and younger children.
For our family, this has become complete normalcy. My oldest 2 children carry at least 2-3 books in their backpacks every single time we leave the house. I typically carry one in my purse for myself, as well as a couple of small readers for my 5-year-old if the occasion calls for it – she's not a strong reader just yet.
Life is full of waiting. This reason alone is why I encourage my children to bring books along whenever we leave the house! You just never know when something unexpected might happen and books make those moments so much easier!
Have a reluctant reader in your home? Try our Summer Reading Challenge to jump-start your summer of adventuring through books!
This is incredibly important, so take note! Most people don't think about using bug spray unless they are taking a trek out into the deep dark woods. However, bugs are everywhere. Even in our backyards. Crazy right?
While I do know all bugs serve some sort of purpose, there are some that can cause major harm to our sweet kiddos. The biggest one to worry about? Tics! Yes, I said it. Those creepy crawly bugs are everywhere this year and they carry some nasty diseases along with them.
So anytime your children are going to be outside for an extended period of time, playing in the grass or near trees, bug spray is a must!
Our go-to choice for bug protection is this amazing stuff! The best part? It's not filled with tons of harmful ingredients like most bug sprays are!
THIS! I know that most everything can be purchased online or paid for with a credit card these days. However, having cash on hand for summer travel and outings is incredibly essential!
Imagine that you're waiting in line to get a meal for your family at a local zoo. Then, when you near the front the employees announce that their system just went down and they are only taking cash payments.
Without cash, you would have to step out of line knowing you only have a credit or debit card in your wallet, leaving your family unfed! Unfortunately, I didn't have to imagine that horror, it was real life for me once upon a time.
Learn from my mistakes and always keep a little emergency cash on hand — even if you always intend on paying with a card.
When packing for kids, the number one must-have is a good quality versatile bag! You can check out some of my top picks below!
My absolute favorite bag for small outings or field trips is this small backpack. If you're interested in how we use and pack them, I highly encourage you to check out my field trip bag.
While a smaller bag is essential for day trips, you might need something a little larger for trunk storage, or vacations. I highly recommend this tote for trunk storage. We typically keep ours in the trunk for grocery shopping. However, it also works so amazing for storing those extras like clothes, lunches, water shoes, etc.
Want to learn a little more about how we use tote? Take a look at my at these storage solutions.
Packing for Kids…
Packing for kids means being prepared for messes and the unexpected! Proper preparation will ease so much unnecessary stress and help your summer to run more smoothly! Plus, taking a little time to prep your bag with all the essentials means more time to enjoy those precious little people of yours – and more summer adventuring!
Let your kiddos run wild & free without the worry of bugs, messes, or mud-covered clothes. Happy travels momma bear!!
Find this list useful? Take a moment to share it with other moms on social media!