Celebrating Pi Day with Activities
Many homeschoolers and math enthusiasts alike enjoy celebrating March 14th — which is also known as Pi Day.
If you are looking for fun Pi Day activities to do with your kiddos, you likely already know that 3.14 represents the first 3 digits of pi and since March is the third month of the year, Pi Day is always celebrated on the 14th of that month.
With that said, I recently learned that Pi Day (or March 14th) also happens to be Albert Einstiein's birthday — a fascinating fact I found in this article.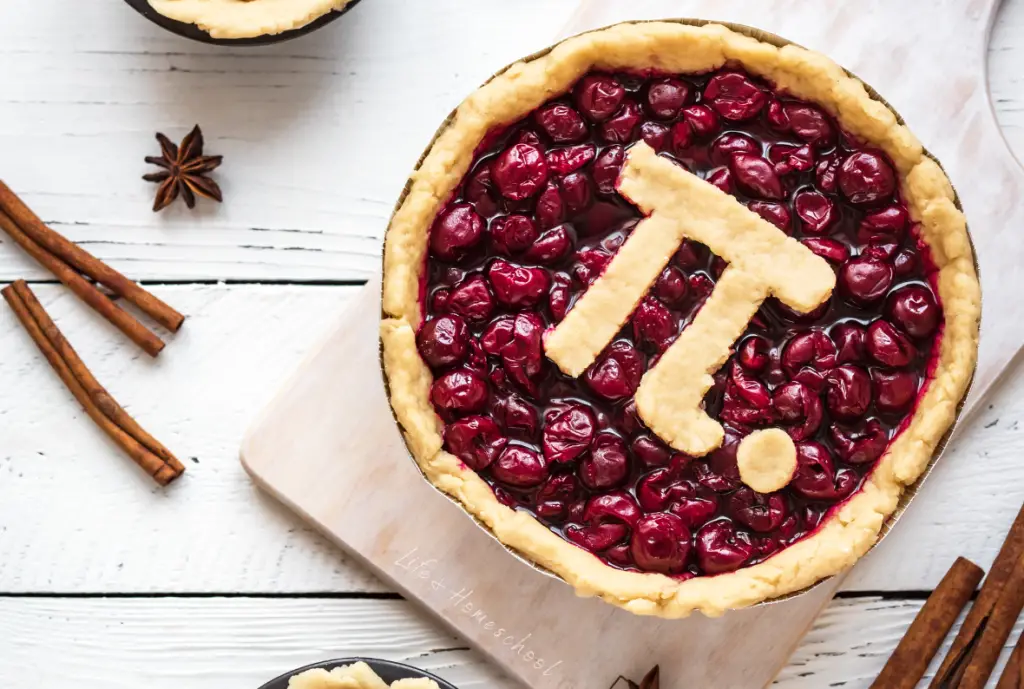 While I've never been a huge math fanatic, my husband and my older boys all love Pi Day!
From sharing memes to seeing who can memorize the most digits, this time of year is definitely for the math buffs like them!
With that said, I love a good excuse for a celebration and Pi(E) Day is something I can totally get behind, haha!
One of the greater joys of being a homeschool family is having the luxury of taking days off to celebrate birthdays, having extended breaks over the holiday season, and taking time off to celebrate anything and everything — including pi.
If throwing a party for Pi Day is your jam, consider baking a real pie for this fun occasion, using some of these fun PIE-themed party printables & recipes via Play Party Plan, creating this awesome Pi Day paper chain via Red Ted Art, then end your festivities with this cute Pi day pinata via Celebration Generation.
Pi Day Resources
If partying isn't your homeschool style and you lean more on the side of lots and lots of learning on special days, these simple Pi Day resources will be right up your alley!
These incredible Pi Day resources via The Homeschool Mom include information on what Pi Day is, a fun unit study (for newsletter subscribers), online Pi Day activities, and other great resources!
You can also check out these Pi Day ideas, activities, and videos via Kristin Moon Science!
Pi Day Crafts
Crafting is such a fun way to celebrate any holiday or event — including Pi Day!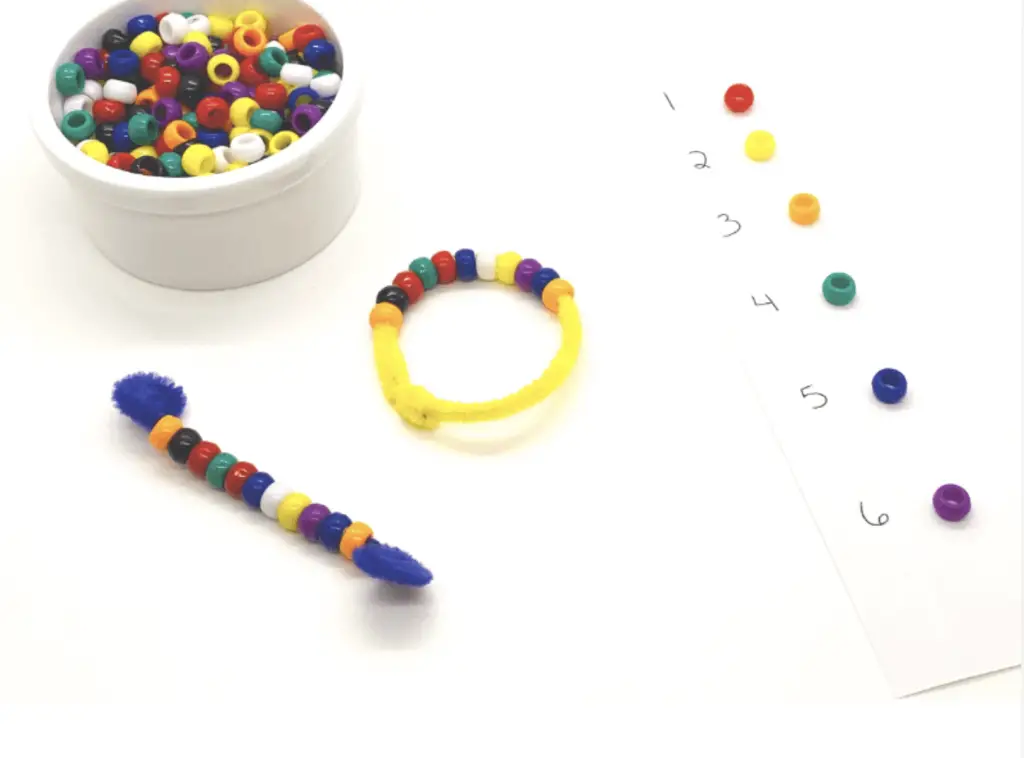 Spend Pi Day getting crafty with these fun Pi Day bracelets and bookmarks using pipe cleaners and beads via Team Cartwright. These look so incredibly simple, you guys!
Plus, they encourage simple learning by focusing on counting, motor skills practice, and number sense!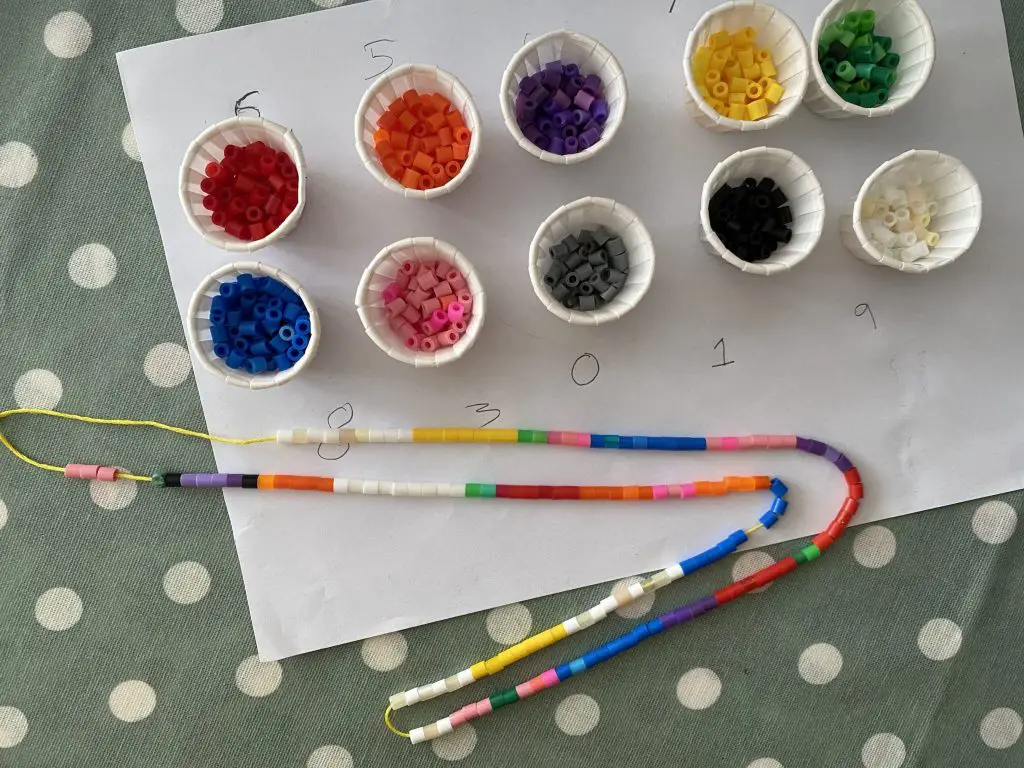 Create a matching Pi Day set by making this fun Pi Day necklace via The Gingerbread House. 
If you love all things crafty, check out the kid activities portion of Life + Homeschool to get your hands on all our season crafts & activities!
Other Pi Day Activities
If you love all things simple, consider these fun Pi Day activities and printables for your March 14th celebrations!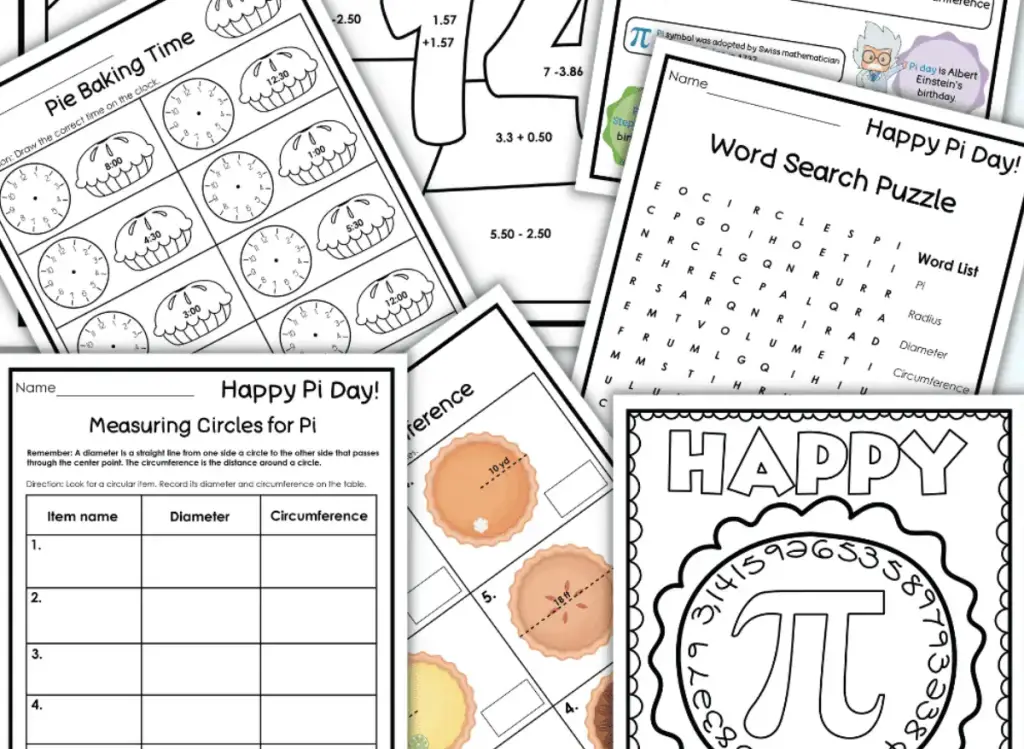 Keep things light and simple for Pi Day by leaning on these awesome printable Pi Day activity sheets & scavenger hunt FREEbies via Homeschool of 1 (shown above) — these look like so much fun, you guys!
This page of fun pi activities via STEAM Powered Family includes important vocabulary words, a free printable (for email list subscribers), a simple unit of measure activity, and simple instructions for how to demonstrate pi using paper!
Homeschooling little ones? Try these pi preschool activities via Cobberson & Company instead! Their super cute Pi Day coloring page & motor skills practice cutting sheet are perfect for little learners.
All Things Pi Day
If you love math, know someone that loves math, are teaching kiddos at home, or just like eating pie (that last one is totally me) — these Pi Day activities, crafts, and resources are a great start for your simple Pi Day celebration at home!
If you love this post, share it on social media for other pi(e) loving individuals & homeschool parents!