Remembering the September 11th Attacks
Being alive during the attacks on America on September 11th, 2001 made me realize just how little I learned in history class.
There were historical events my parents or grandparents lived through that I simply never knew about.
Because of this realization, I have a heavy heart each and every time September 11th arrives.
Remembering the September 11th attacks every year, reliving those moments, and sharing them with my children has been a crucial part of our existence since they entered the world.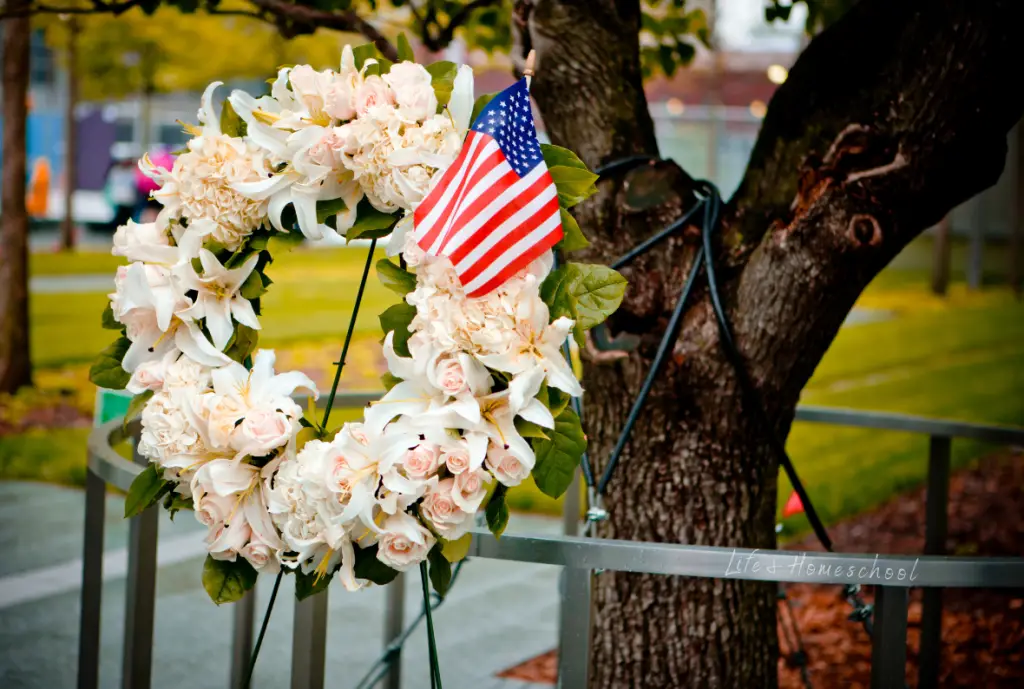 My oldest was born in 2004 and my youngest in 2013.
Ever since they were old enough to comprehend a timeline of events we have walked through this terrible day together each year in September.
It is so incredibly important that historical events are recorded and remembered from the point of view of those who lived through it.
September 11th should not just be another memorized date.
Join me in utilizing these simple resources on September 11th for kids!
Teaching September 11th History
Educating the upcoming generation on September 11th history is incredibly essential and these are some of the awesome tools that will help you do it!
Get started by talking with your children about terrorism using this gentle approach via 9/11 Memorial.
Then, take a walk through their virtual September 11th timeline that I use with my very own kids each and every year!
Not only does this timeline cover the events of that fateful day, but it also includes a Ground Zero recovery timeline and a 1993 WTC bombing timeline.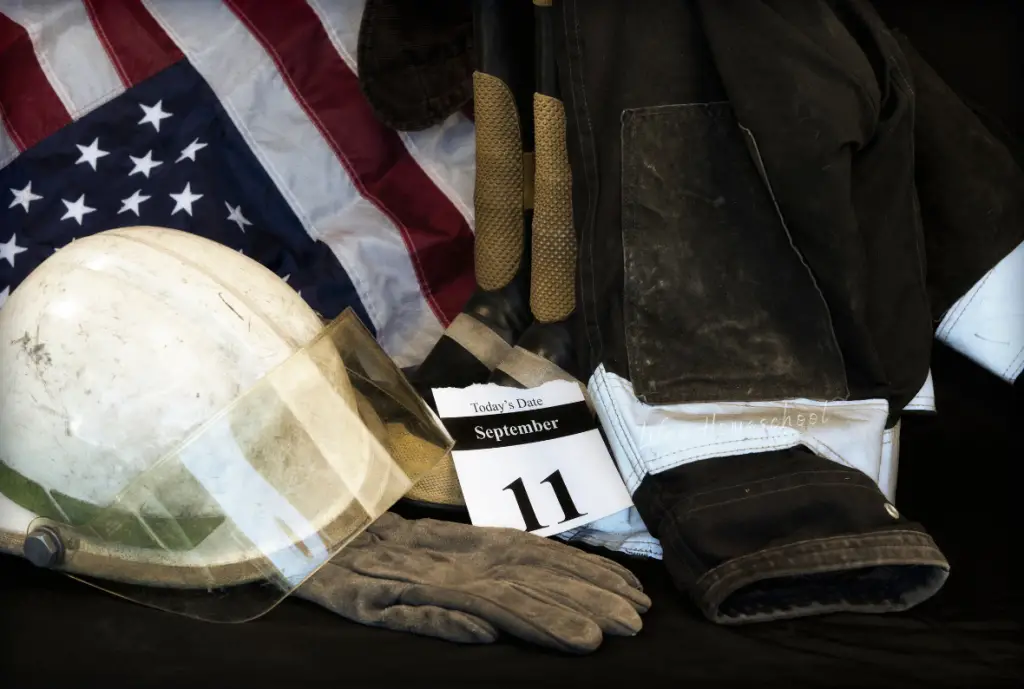 If you are teaching September 11th history in your homeschool or classroom, these next few resources will be great to lean on as well.
Pick a few of these simple resources and teach your kiddos a September 11th history lesson they aren't soon to forget.
September 11th Resources for Kids
If you have littles and need simple hands-on September 11th resources for kids, these simple patriotic craft ideas can be a great opener to learning about this tragic day in American history.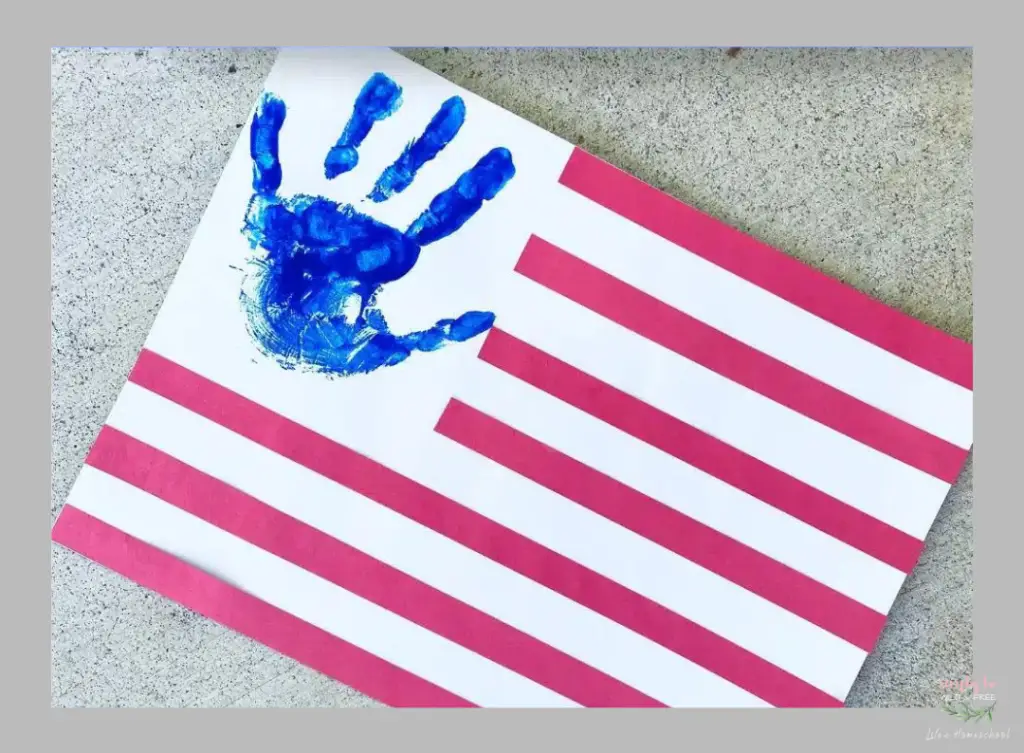 All of these are perfect for celebrating Patriots Day & remembering September 11th.
If you have older children, consider encouraging them to work on a writing or art project to express how they feel after learning about the events that took place on September 11th, 2001.
Start by reading poetry in times like these via Imaginative Homeschool.
Then, have your children create their own poem, essay, or work af art to express their thoughts and feelings.
Another great option when it comes to teaching young students about September 11th is by utilizing the printable resources available on Teachers Pay Teachers!
This wonderful website had a great collection of free and not-so-free 9/11 printables created by teachers & home educators.
Have a September 11th resource you created or one that you use in your homeschool? Share it with us so can add it to this post and share it with others!
Love this resource? Share it on social media today!