The Need for Walkie Talkies
I totally crave the ability to have free-range, independent children.
Unfortunately, though, we live in a harsh world – and a subdivision, haha!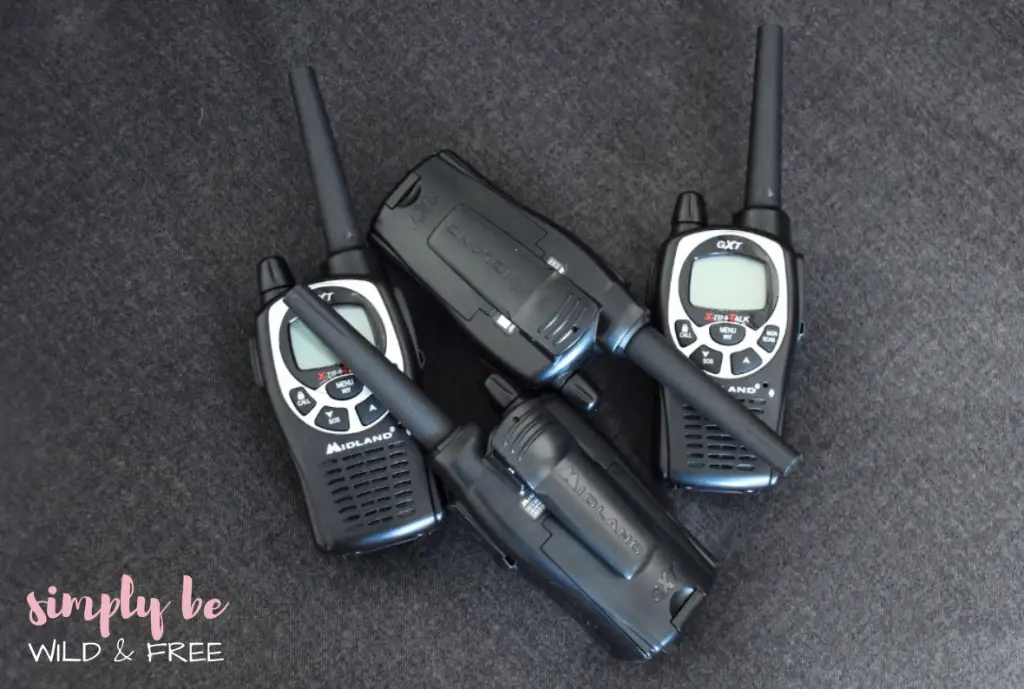 With that said, living in a state of fear and keeping my kids inside the house at all times simply isn't an option.
Walkie-talkies to the rescue!
The Walkie-Talkie Mom Hack
While most mom hacks are great, this one is seriously the best, you guys!
I can't even imagine doing this free-range parenting thing without walkie-talkies in my life.
Walkie-talkies have totally changed the dynamic of our home and they will always be something I lean on.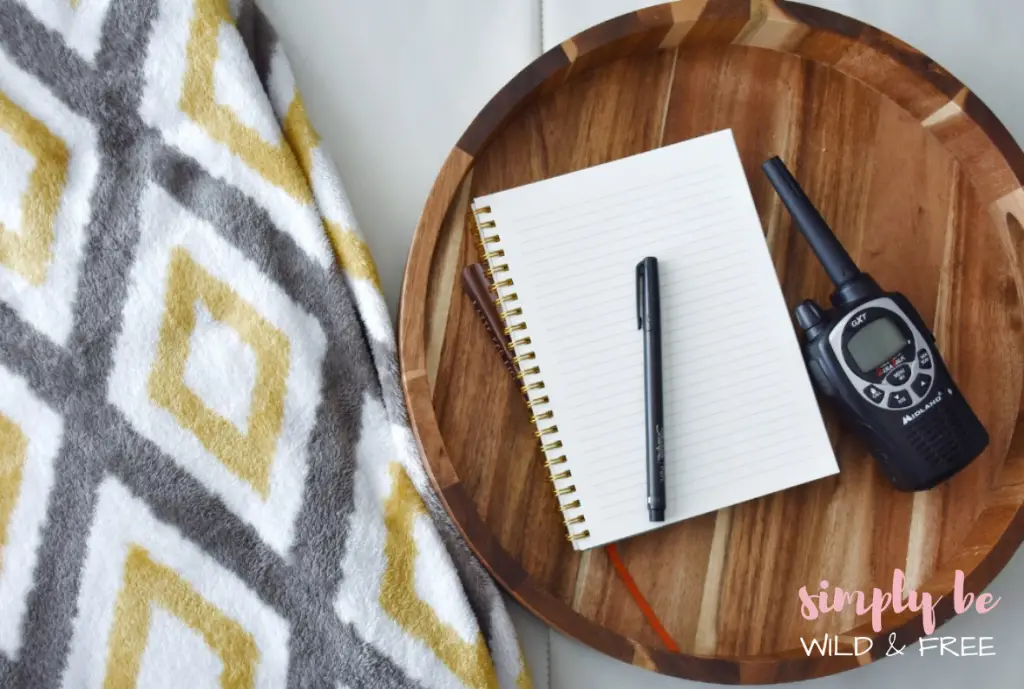 Using walkie-talkies (also known as handheld two-way radios) throughout the day can help me keep track of my kids and whatever they are working on — even when they're out of my eyesight!
Plus, it gives me the ability to call an individual child whenever I need to check up on something.
Not only does this cut down on loud hollering throughout the house, but it also allows me to continue my work without disrupting anyone else's progress. Win-Win!
This unique mom hack has provided us with constant communication, without losing focus or productivity.
Plus, if you work full-time, as I do, and have kiddos that like to work on homeschool lessons outside, no problem!
Simply send them outside with their walkie-talkie, checking in every few minutes. I do this all the time, you guys!
This is seriously a working homeschool mom lifesaver!!
Mom Hacks for Raising Wild & Free Kids
Raising wild & free kids has always been my mission and it was also the number 1 reason I originally purchased our walkie-talkies.
My boys are getting older and they absolutely love adventure.
Sometimes that adventure means getting out of the house — often.
However, as a mom who worries about letting her kids run free in this messed-up world, I needed a way to let them loose without losing contact.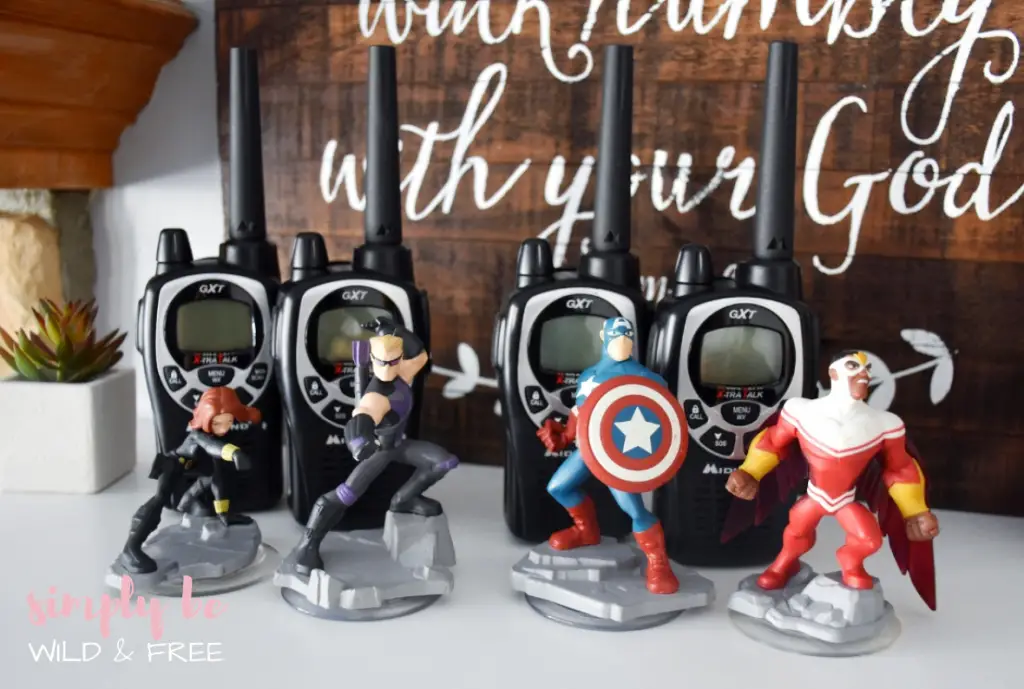 Letting these boys stretch their wings and learn what it means to be independent was hard, you guys!
However, walkie-talkies gave me the comfort I needed to make it through.
Since my kiddos are homeschooled and have absolutely no need for a cell phone, walkie-talkies were the perfect fit for their adventures outside the house.
My boys can enjoy a bike ride down the street to our local park in the middle of a school day and I don't have to worry nearly as much as I once did!
I can easily keep in contact and ease my anxious mind with the use of 2-way radios.
Plus, my kids get to exercise a little independence — which they totally love!
Inviting walkie-talkies into our home has encouraged a sense of freedom, and gives my children the chance to be wild & free like they crave to be!
The 2 Way Radios we chose came with headsets, making bike riding and checking in with Mom a breeze.
*NOTE: Mom hacks are only helpful if you know all the facts! If you choose to purchase GMRS radios, as we did, make sure you also purchase an FCC license!
Best Walkie-Talkie Mom Hacks
Love the idea of adding walke-talkies to your routine, but not completely sure it's worth it?
Check out my 5 favorite uses for walkie-talkies!
Yes, yes, yes! This is my number-one go-to for these radios!
My older boys crave that independence and our neighborhood park is right down the street, with a bike trail that leads right back to home.
 My boys utilize our two-way radios for this all the time, you guys!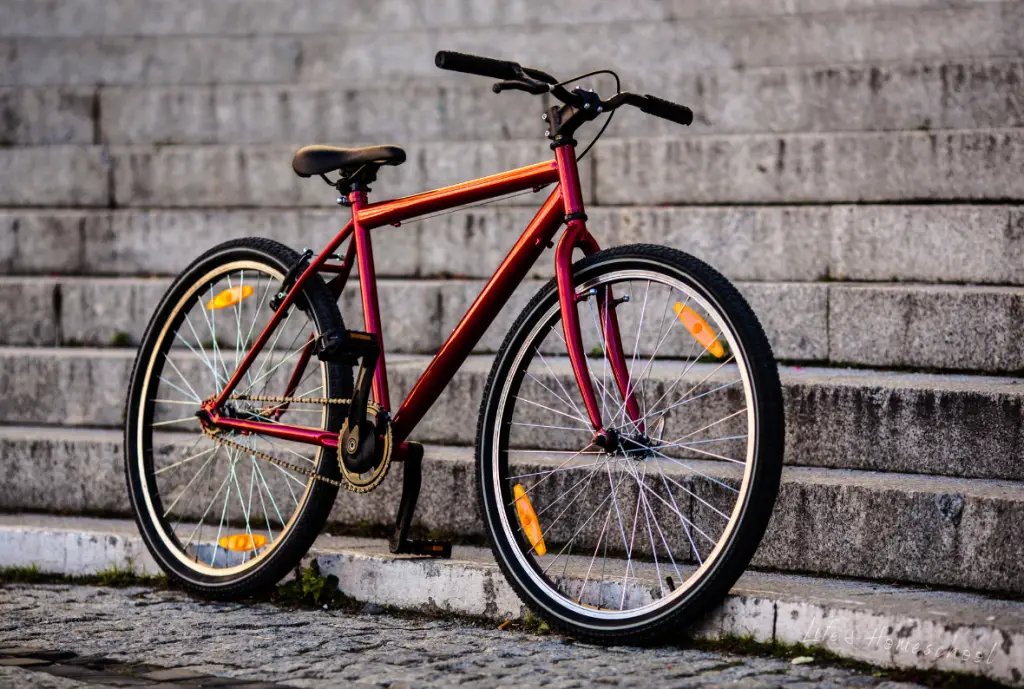 Ok, this one is a huge sanity-saver!
As a homeschool mom, I go on all the field trips — and so do our radios!
If you get out of the house with your kiddos on a regular basis, these will quickly become your new favorite mom tool.
Older kids can wander a little further in museums or libraries while you tackle the trip at a slower pace with your little ones.
Or you can split up into multiple groups and still keep in contact.
Such a great use for walkie-talkies!
Oh man, walkies totally rock for this!
My boys can quietly work on math, while I'm working on a project, and my 5-year-old daughter is having her quiet time.
It's incredibly simple for me to check in on the boys without leaving the room or disrupting my daughter.
She's gotten used to the walkie-talkie chatter too, so she just goes on about her quiet time.
Totally amazing, you guy!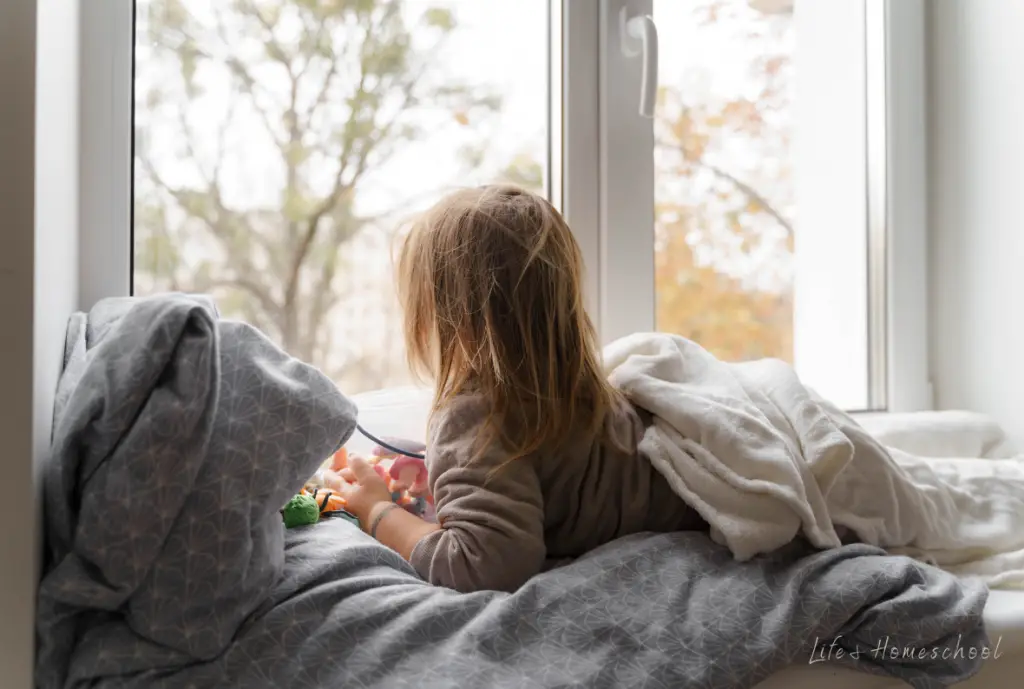 So much yes!
When it comes time to pack for your road trip, make sure you have these babies in your bag!
We recently took a 2-day car trip with 2 vehicles and staying in contact with the other car was a breeze!
You can easily let the rest of your family know someone needs to use the restroom or it's time to stop for gas.
Pretty sure this is what walkie-talkies were made for, you guys!
Definitely, one of my favorite walkie-talkie uses because we love hiking, you guys!
My older boys love to wander and explore a little faster than my young daughter and when we remember to bring our radios along, they easily can!
I absolutely love being able to send them ahead when we are hiking a trail and just check in every few minutes till I have caught sight of them again.
It definitely eases my mind and they absolutely love it!
Plus, it's a super great safety net if someone in your group gets lost!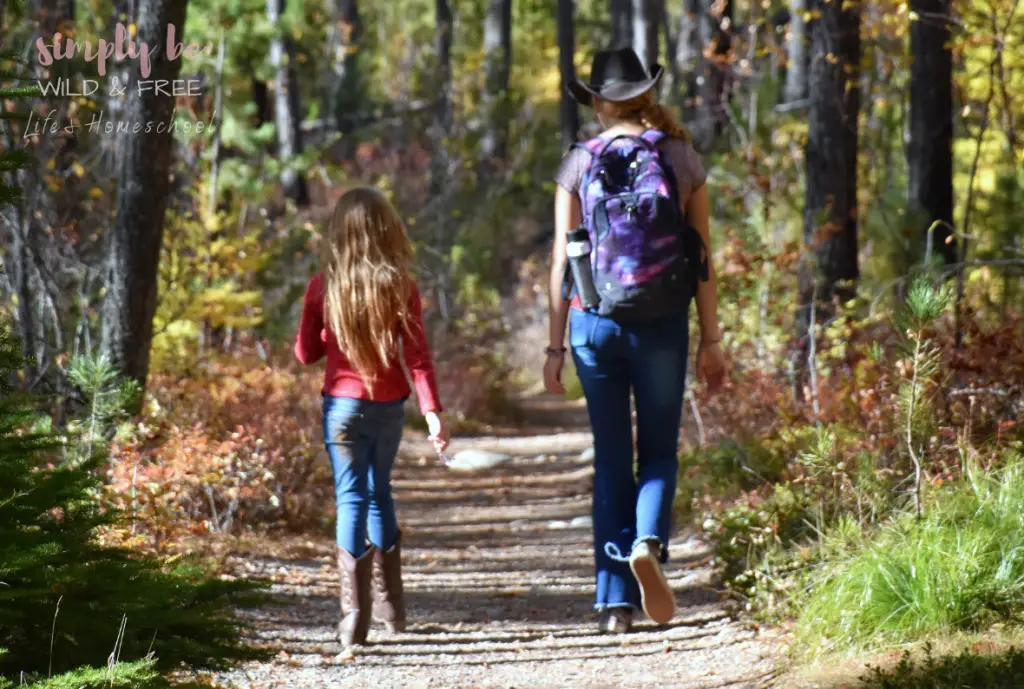 Mom Hacks from the Heart
If you loved this post, take a moment to share it on social media today!
If you'd like to see more mom tips & advice straight from the heart, check out our entire MOM TIPS section on the Life + Homeschool blog!