Minimizing Decluttering Tips
After taking the entire month of December off from homeschool lessons, I started the new year off refreshed and ready for some much-needed purging and organizing! This working homeschool mom gig never slows down and a fresh start was just what I needed! Check out these simple decluttering tips for the new year!
Want to learn more about the break we took in December? Check out Extended Homeschool Breaks Pros & Cons
While there are many decluttering tips, purging ideas, and ways to minimize… these are the 2 we implemented in our home the entire month of January.
We had HUGE results, you guys!
The Daily Purge Method
I actually do this a couple of times a year anyway and this year was no different!
This method is super simple!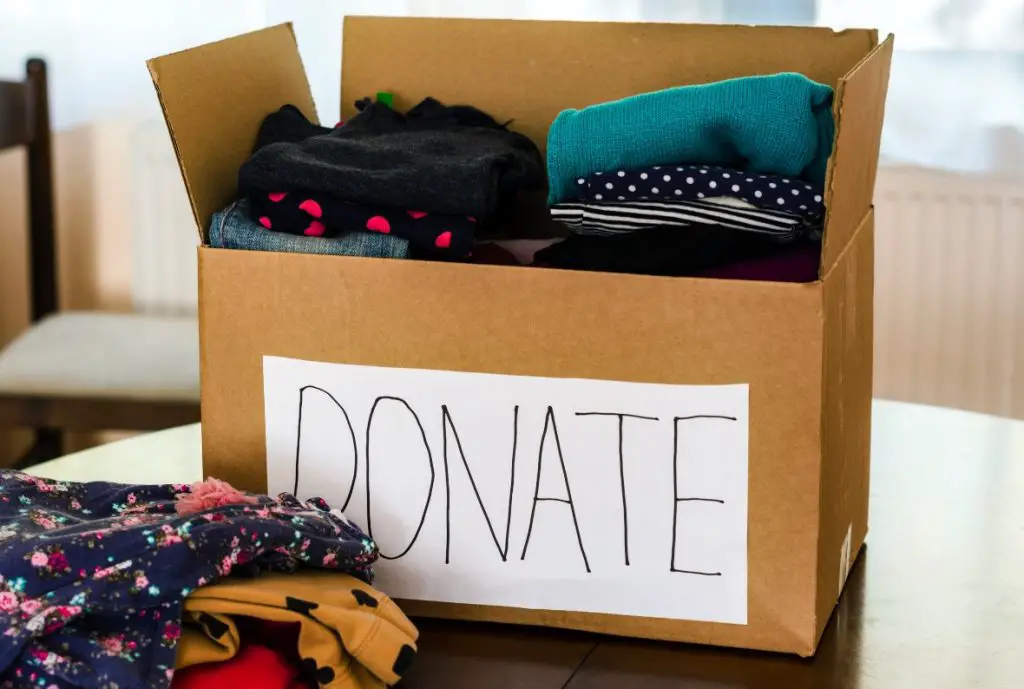 Starting on the first of the month, simply place a small box in a well-traveled area of your home.
I typically put ours in our home office or the entryway.
I choose to put ours in these areas simply because if I tucked the box away somewhere, the whole 'out of sight, out of mind' scenario would become a reality – meaning this method would no longer be a productive way to purge!
Once your box is in place, simply get rid of 1 thing each day for an entire month! Before you know it, you will have filled that box and will be working on a second one!
We filled and donated 3 boxes in January and I even managed to fill a few others with stuff to sell!!
Love This Method?
Try using these additional decluttering tips!
Keep things decluttered on a regular basis by practicing this method 2-3 times each year
OR
Minimize to the max by repeating this method every single month for an entire year!
Think pre-holiday decluttering or spring cleaning!
This is also a great method to lean on before starting your new homeschool year – decluttering over the summer is always on my agenda and it makes for a fresh start to our new curriculum & schedule!
The Daily Pick Up Method
Simple decluttering tips…
This is a great one to start in the new year, but it's actually a wonderful habit to practice all year as well!
I almost always do this, but spent the entire month of January trying to teach this habit to my older children.
Not going to lie, still kinda working on that one, haha!
Teaching messy by nature kids to pick up after themselves is a chore! Check out 90 Minute Homeschool Chore Routine to learn how we tackle this on a daily basis!
This decluttering method is incredibly simple, but also crazy productive!!
Every time you enter or exit a room, simply pick up or put away 1 thing that is out of place.
Passing through the living room on your way to the bathroom? Hang up that jacket thrown over the back of the recliner on your way out!
Putting items away as you enter and exit rooms can cut down on your cleaning time later.
Not only does it take a minimal amount of effort in the present, but it also turns overwhelming and time-consuming projects into almost nothing!
Not sure how to tackle those out-of-hand tasks that feel like they will take weeks to clean up?
This method will become one of your favorite go-to decluttering tips!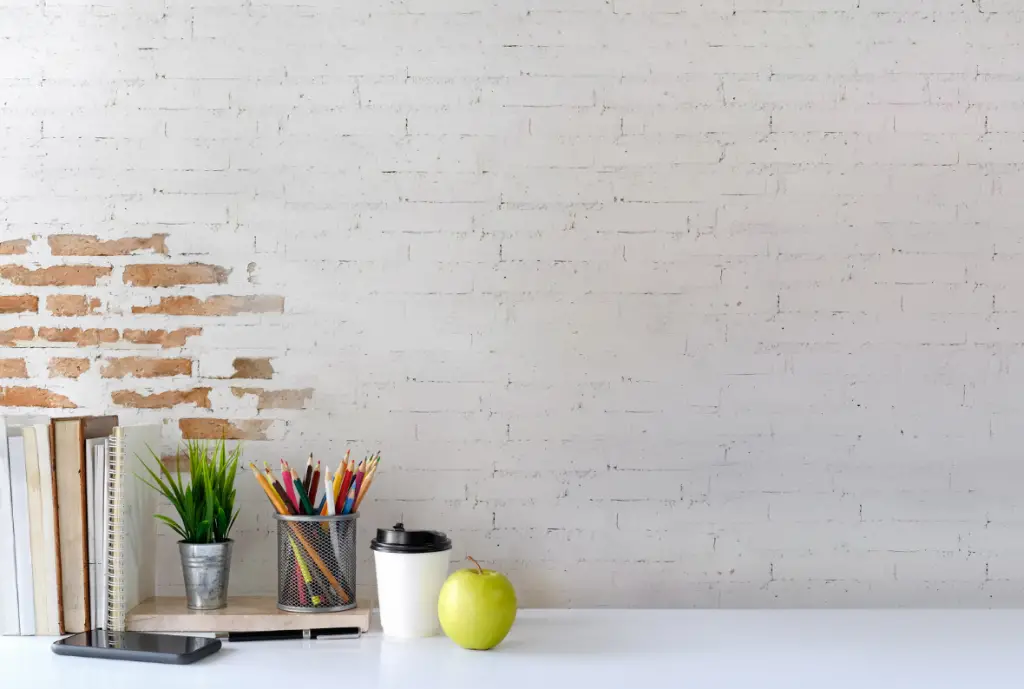 Example: We have a catch-all area in our home office and another at the top of our stairs.
If I put away something in these areas each time I pass by, the mess becomes less and less overwhelming with little to no effort at all! After a few weeks, the area is completely clean and I didn't have to set aside hours to work on it!
*Bonus – it becomes second nature and you will always feel like you are CLEANING LESS. Teach your children this handy habit for even faster more results!
Other Ways to Get a Fresh Start
by Decluttering and Minimizing…
Throw out old craft supplies, broken pencils, and dried up markers or glue
Toss homeschool papers from semester 1 that you won't be saving for your homeschool portfolios
Go through dressers and closets, Donating old or too small clothing and shoes
Sell curriculum that didn't work out or old curriculum aides that are no longer needed
Get rid of broken toys or games & puzzles with missing pieces
More Organization Tips
for the busy mom…
Like this article? Share it on social media!