It's Time to Homeschool
A new homeschool year is on the horizon, and thinking about all the little things that need to get done before day 1 approaches can quickly consume you and create a sense of anxiety if you take off without a plan.
If you are preparing to homeschool year but aren't quite sure where to start, I've totally got you!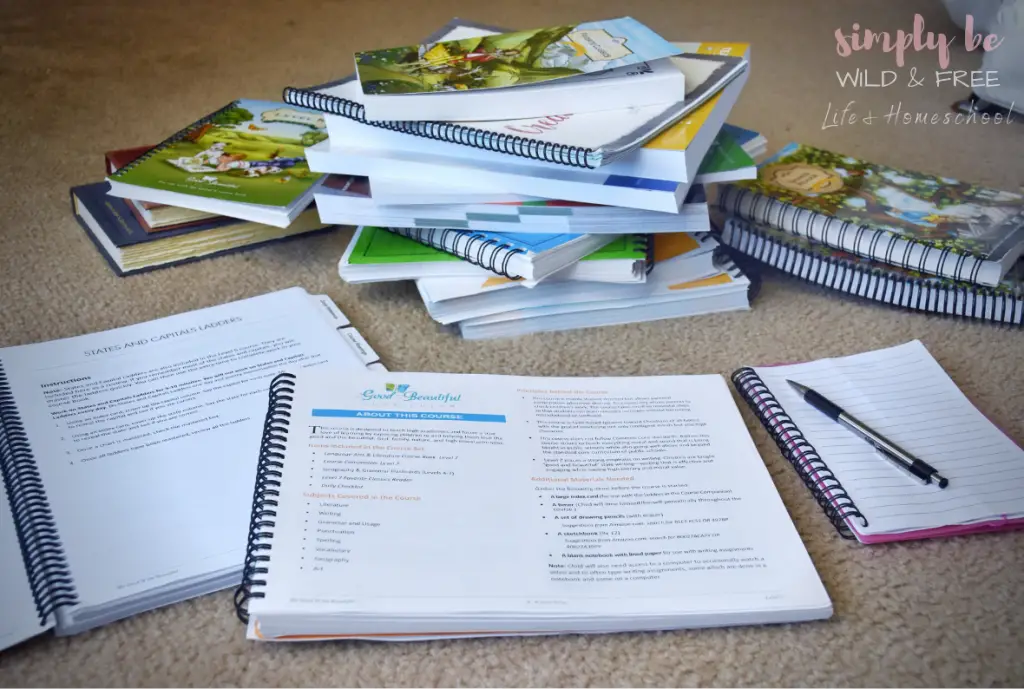 Homeschool veterans and newbies alike all struggle with the realization that with a new year also comes new subjects, curricula, plans, schedules, routines, and experiences.
However, with a little trial and error, we can eventually find a new normal that totally works!
If figuring out a new yearly plan is completely overwhelming to you, following these 5 simple steps can help get you on the right track!
So take a moment, breathe deep, and relax. You've got this momma!
Preparing to Homeschool in 5 Easy Steps
Here we go! These are the steps I lean on every single year when preparing to homeschool my own kiddos!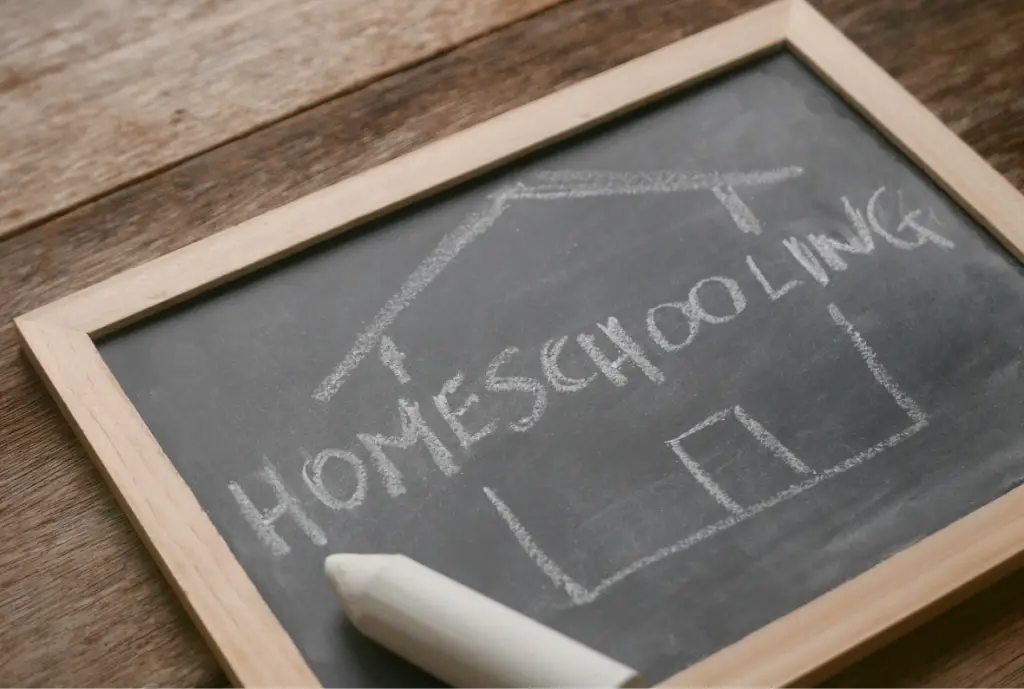 First, you need to know that I function at my best with a plan in hand and a visual aide. If you thrive in a similar setting, then this planning process will be right down your alley from the get-go!
However, if you aren't much of a planner or you simply aren't sure what type of planner you are, this process might seem overwhelming or over the top at first. If that's you, I still totally encourage you to give this method a try and tweak it along the way!
Second, this process works! When I take the time to brainstorm, plan, and organize, things simply go better in our homeschool. When I slack, place things on the back burner, or procrastinate, things tend to go downhill fast.
Ready to dive in? Check it out!
Step #1 – Pick the Right Curriculum
Wowa! I didn't even beat around the bush with this one, I'm diving right into the nitty gritty.
Picking the right curriculum when preparing to homeschool can be downright scary (especially for the new homeschool mom), so listen up!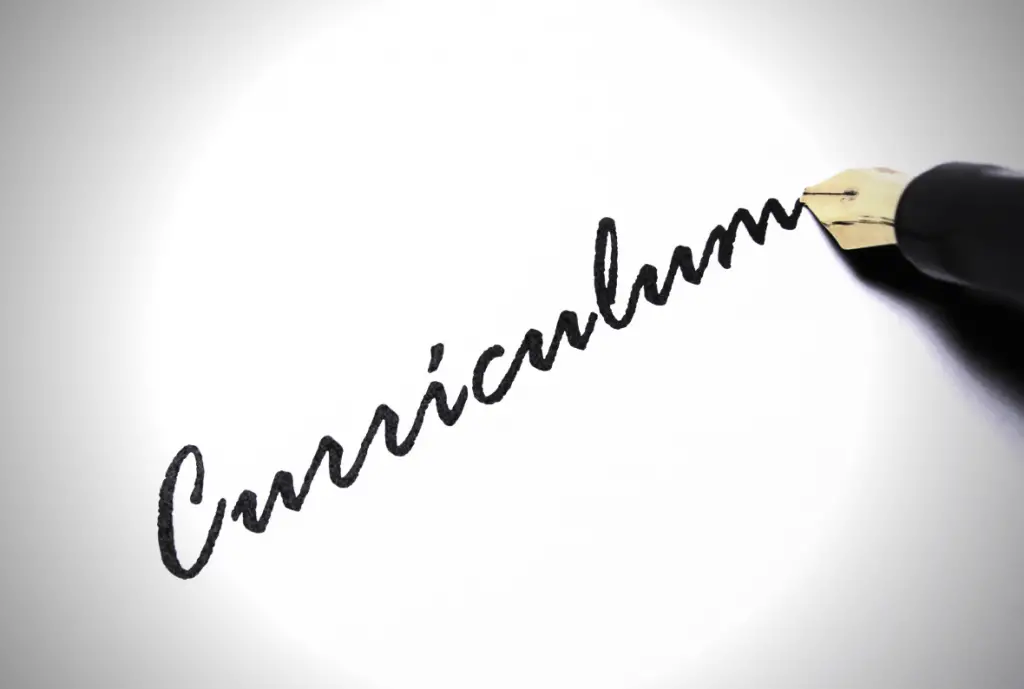 First, I just want to say – there is no right or wrong, best or worst, mold fitting, perfect for everyone curriculum out there. There is simply curriculum that works for your family, and curriculum that doesn't.
What might be the perfect fit for one child, might not even be an option for another.
This is why finding the right curriculum is essential.
I wish I could say it's easy and you will know right away, but that might not be the case.
Finding that perfect fit might happen with the first try, or it might happen with the 10th. The key to success, however, is not being afraid to try new things and being able to let go of the stuff that just simply doesn't work!
How We Found Our Perfect Fit
Our homeschool journey started with online public schooling and gradually took a course towards something totally different!
After leaving virtual school I did a ton of research before settling on a curriculum for my kiddos.
The Good and the Beautiful was a perfect fit right off the bat, but some of the other curriculum we tried (math for my older boys in particular) simply didn't work. It took us trying out 3 different types of math curriculum before I finally found a math program my boys loved and thrived on.
My Top Advice – Research, research, research!
Browse all the curriculum you possibly can online and in stores. Ask other homeschool parents what they use, read reviews, and pray!
Don't ever settle! Look over your curriculum choices again and again until you find the one that just keeps standing out to you.
Finally, take the plunge and try it out.
Step #2 – Set Realistic Goals and Expectations
Once your curriculum has been chosen it's time to set some goals and expectations for the upcoming school year.
Now, this can be super difficult if you get excited about new curriculum like I do. I tend to get these unrealistic ideas in my head that we can go through 32 different courses in a single semester, haha!
I'm just a book junkie, you guys!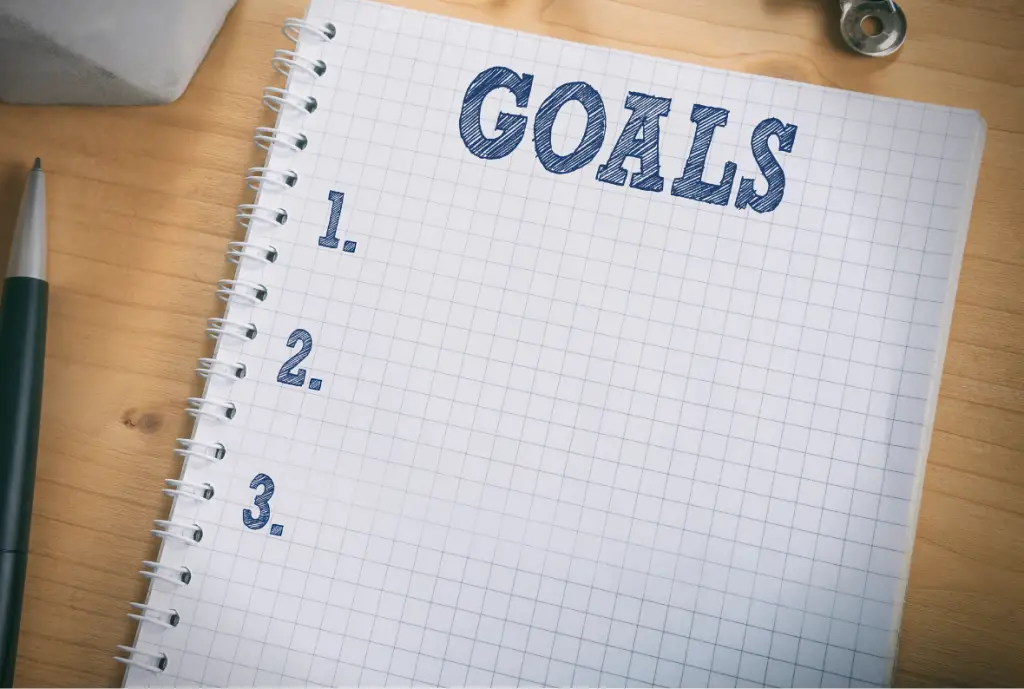 With that said, I can usually take some time to look over new curriculum and set myself straight.
It's super important to think about your child's strong suits and weaknesses.
If you have a child behind on math because you switched curriculum mid-year (it's ok, I've been there too!) starting the year out on an accelerated schedule might be a great option for catching up!
However, if your child regularly struggles with math, a year-round slower pace might be in order.
We have totally taken both routes in our homeschool, and you know? Both are totally ok!
My Top Advice – Assess individual needs!
Take some time to really sit down and think about each of your children individually and assess their specific needs. Are they not challenged enough and need to go up a level in their language course? Or are they struggling to keep up and need a slower paced schedule?
Once you've evaluated, it's time to set some realistic goals and start the planning process!
Step #3 – Plan Everything Out in Advance
Yes! My absolute favorite part of every life event – the planning!
Ok, so maybe this isn't every homeschool mom's dream but I absolutely love it! Planning is something I'm pretty decent at and I thoroughly enjoy the process.
I'm just a planner girl.
Like every good plan, you need to start with the basics.
Good old-fashioned pen and paper are always my go-to. Once the curriculum is out of the box and your goals and expectations have been noted, you will officially be ready to begin planning your new homeschool year.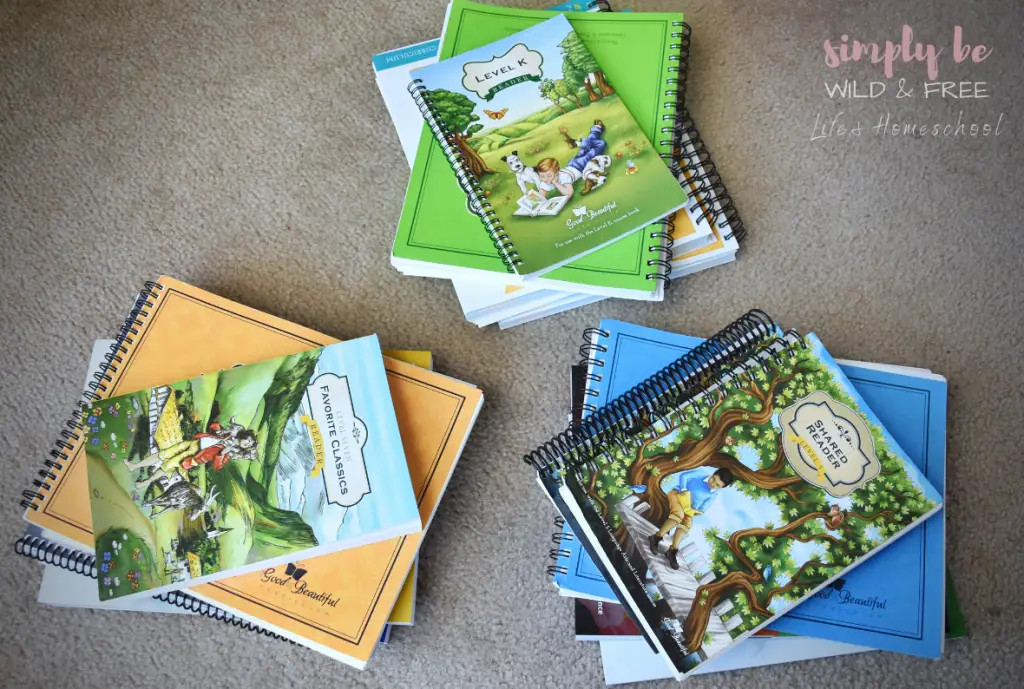 First, separate all homeschool curriculum into piles – sorting by child or subject is typically best (I tend to sort by child since my kids' ages vary greatly and their subjects don't always line up)
Second, get to know your children's curriculum. Take your time and read through the introductions, parent notes, and how-to-use sections.
Next, skim through some lessons to get a realistic view of how quickly or easily your child might complete the course. Also, have your children take any intro level assessments if there are any (this will help you gauge the difficulty level of the course, as well as if they need to be on an accelerated or a more paced out schedule).
Last, take notes along the way. Brainstorm ideas, curriculum aides, supplementals, and possibly even create makeshift schedules for each child to give yourself a better idea of what needs to happen in your upcoming homeschool year.
Step #4 – Create Pacing Guides and Schedules
This can definitely be the hardest (and most time-consuming) part of prepping for a new homeschool year.
This is our 4th year of homeschooling, and I must say I have probably been through 30 different schedule changes! Some have been minor tweaks, while others have been a total overhaul.
Don't be afraid to change your schedule over and over again.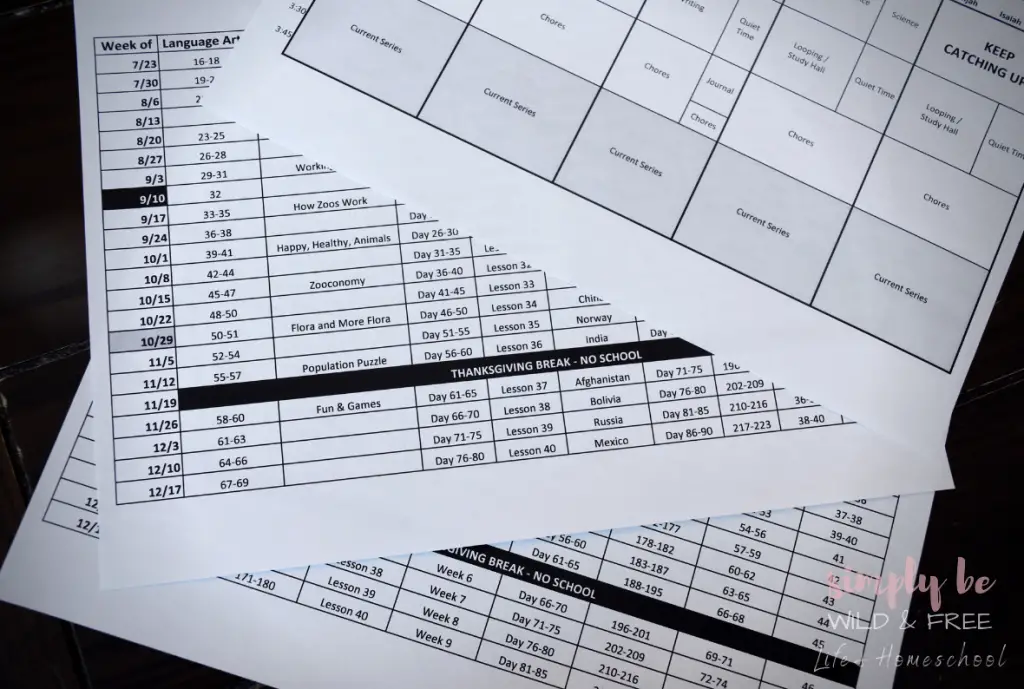 I typically start the scheduling process by going over all my previous notes and brainstorming sessions.
This year I decided to mix things up big time and attempt a 3 day school week.
Why Only 3 Days a Week?
Well for starters, we have science classes at our local zoo every Wednesday and we typically run errands afterward. I simply don't have time for lessons that day, plus it's kind of like my kids are doing school without actually doing school anyway!
Secondly, I needed an easy day.
While it may sound selfish or even a little bit irresponsible, if you're a homeschool mom you can probably relate!
Not only are there lessons to teach, but there is also laundry to be washed, dinner to be cooked, and a plethora of other tasks that need to be completed week after week. So this year I'm taking Friday off from lessons and focusing on other mundane tasks that I need to catch up on.
Some days my Fridays will be spent catching up on laundry, other times they will be set aside for blog work, budgeting, or grocery shopping.
I am ecstatic about this new schedule, however, I'm sure there will be small tweaks made along the way — there always are!
The key here is to find what works best for my family and I truly believe that a 3 day school week is where it's at for us.
We will still finish most of our core subjects in April or May, with some others trailing along throughout the summer months. This isn't a huge deal for us since we typically start our new curriculum over the summer anyway!
Time to begin that scheduling process and find the perfect balance for your family!

Finding Your Perfect Schedule
If you've read all this and you are still stuck wondering how in the world can I figure all this out on my own?? Don't fret.
Even as a new homeschool mom, you can rest assured that you will get there in time! For now, though, I highly encourage you to check out my simple block schedule (a tool I tweak and utilize every single year), to get some tips on how I made our schedule work for us last year.
Done with the schedule making, but not sure how to pace all the lessons out? Sign up for our newsletter at the bottom of this post to get access to our free printable library — including our printable pacing guides!
Step #5 – Organize Everything
You're almost to the finish line (of preparing to homeschool that is — the ultimate finish line is, of course, graduation day!)
While it may sound daunting, organization is 100% necessary for a successful homeschool year!
You could spend a full 2 weeks brainstorming, list making, purchasing the perfect curriculum, and creating the most beautiful schedule man has ever seen, but still have a stressful, overwhelming, and unsuccessful school year.
In order to put your plan into action and see the results you want, organization is key!
With that said, getting organized can be a pretty hefty task if you don't know where to begin.
I remember my first year of homeschooling like it was yesterday. The K12 boxes came and I sat in my living room staring at these stacks of books and manipulative items trying to come up with some sort of plan, it was completely overwhelming!
If you're new to the homeschool world, just take a moment and breathe — getting organized doesn't have to be that stressful.
How You Can Get Organized in No Time!
The Curriculum is purchased, the plan has been made, and the schedules are created.
Time to get everything else prepped and organized for your best homeschool year yet!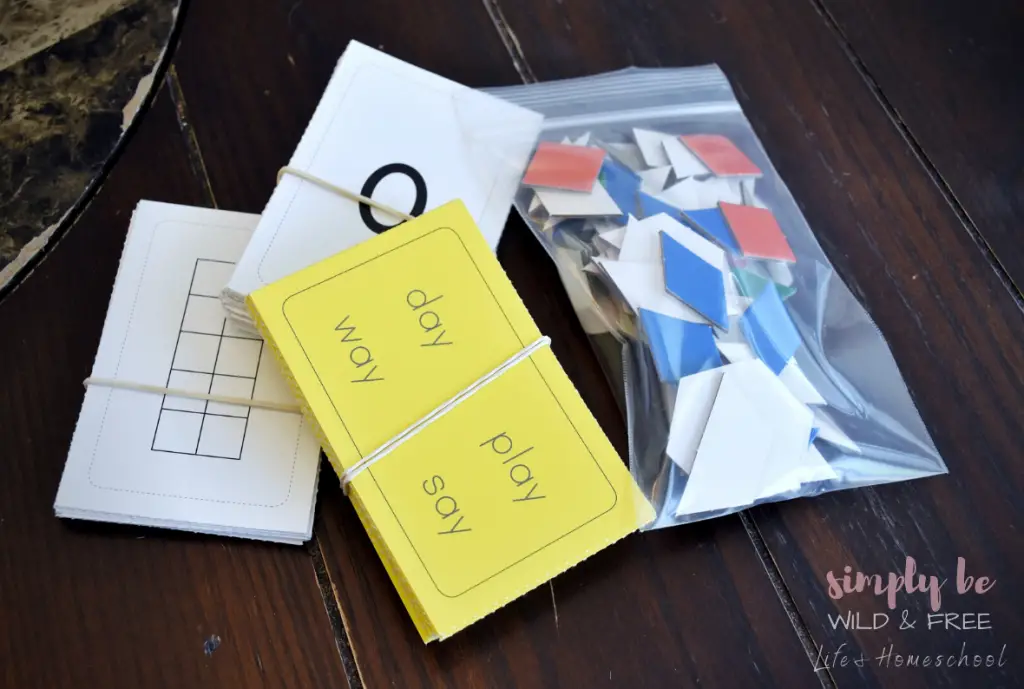 Remember all that curriculum you pulled out, piled up, and skimmed through during the planning process? Get it all out again!
This time you are going to sort through the curriculum to see what can be prepped ahead of time. If things need to be punched out, ripped out, or stapled together, get it done now! Trust me, you will be thankful you did all this prep work when lesson time comes around.
Then, tackle any other curriculum extras such as flashcards, manipulatives, or readers that your children will be using all year long.
Once you've spent some time prepping curriculum aides and extras, you can begin prepping everything else. Now keep in mind, that you don't need to prep for months in advance (unless you want to). I tend to do 6-8 weeks as a starting point. However, I've also been known to plan out a semester at a time, or our entire school year!
I prep our curriculum by organizing things in bins and pouches, and also by utilizing a folder system and planners! You can check out all my favorite homeschool organization ideas to help you get started.
Preparing to Homeschool Your First year
If you are a brand new homeschool parent that is preparing to homeschool for the very first time, I've got you covered with tips and helps! Check out our entire homeschool mom helps section on the blog or join our Facebook group for support!