The Life of an Introverted Homeschool Mom
Summer is on the horizon and schools around the nation are letting out for the largest school break of the year.
Most everyone is out there rejoicing, planning their family vacations to Disney, and looking forward to all the fun playdates.
If you're anything like me, however, summer break arriving means that it's officially time for some serious hibernation.
I'm an introvert which means I simply don't do large crowds of people, an excess amount of get-togethers, or that insufferable small talk thing.
I also struggle with heat-related health issues, so to put it bluntly, summer simply isn't my jam.
For the Love of Summer
While summer is not my favorite season, I do have a little bit love-hate relationship with it.
With that said, I tend to enjoy summer a little differently than most.
A small part of me loves summer because it gives me a chance to collect my thoughts, refresh a little, and my schedule gets thrown out the window.
However, I also have that huge part of me that dreads summer because there are people everywhere, sometimes it's too hot to even step outside, and my schedule gets thrown out the window.
Notice anything there?
My schedule gets thrown out the window.
I'm not going to lie, I totally thrive on a schedule, you guys!
I'm simply more productive.
However, I also totally crave lazy mornings on the couch with excess amounts of coffee and a little bible journaling.
Oh, summer. The time of year that arrives too soon, yet leaves too fast — my bitter-sweet friend.
Summer Tips for Homeschool Parents
Homeschooling can be both hectic & beautiful!
While staying home with your kids every single day sounds like a dream at first, it can become overwhelming — especially for the introverted homeschool mom.
That's why utilizing the summer months to your advantage while allowing your kids to get some much-needed free-range play, is essential!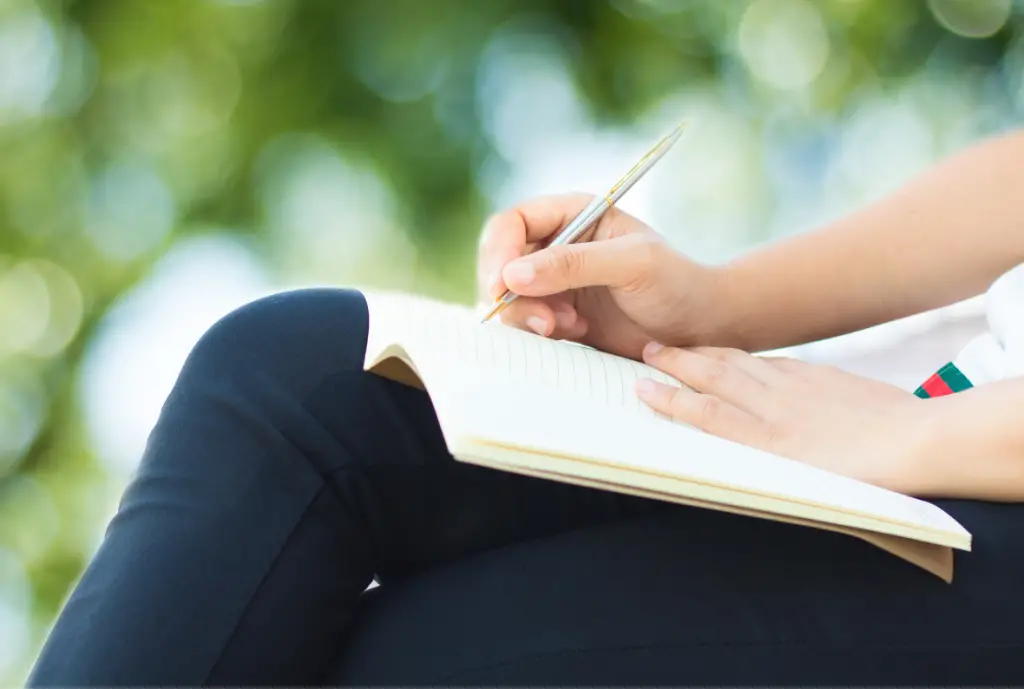 The first important piece of summer advice I can offer you?
Embrace the stay-at-home homeschool summer this year.
Seriously though, you won't regret it!
Whether you're a stay-at-home mom who homeschools or a full-time work-from-home mom who homeschools, these are the summer tips you need to balance your productivity, your kids' activities, and yourself.
Summer Tips for Productivity
This is my actual jam, you guys! While summer may not be, productivity definitely is!
If it involves productivity, organization, or creativity — I'm totally in.
As long as I can stay home and avoid people that is.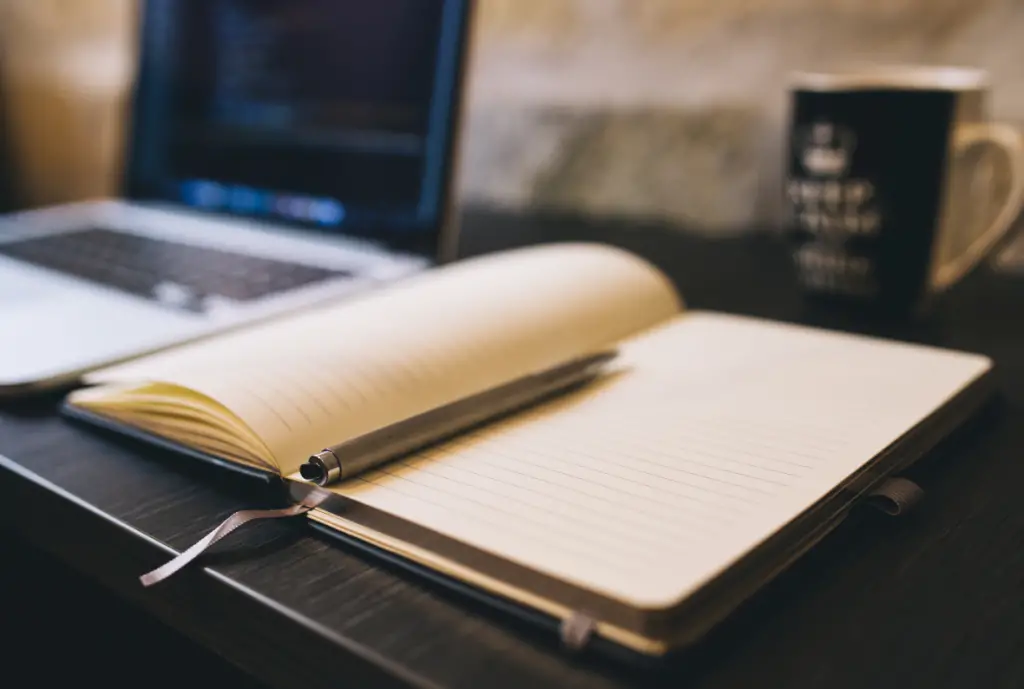 Take your homeschool summer hibernating game up a notch (or 3 or 4) with these 3 simple summer tips for maximum productivity!
Prepare for an Upcoming School Year
Every single summer, I make sure I take the time to work on homeschool planning & prep for our upcoming year.
I'm a huge planner, you guys!
One of the biggest perks of staying home over the summer months is the fact that I get to lay everything out in front of me and prep for our upcoming homeschool year in advance.
First, I take the time to familiarize myself with any brand-new curriculum.
Then, I make out our upcoming homeschool schedule, rewrite our schedule, and finalize our schedule — for real though!
Finally, I purge and declutter the house like a machine! Organizing our homeschool curriculum, our homeschool space, and all of our homeschool supplies!
The ultimate key to having a productive summer? Keeping the kids active — both their body & their mind.
If the kids are busy, engaged, and learning, it will give Mom a chance to be fruitful in her efforts.
First, let your kids be kids.
Give them a wide variety of free-range play, outdoor exploring, planned activities, and unstructured indoor play.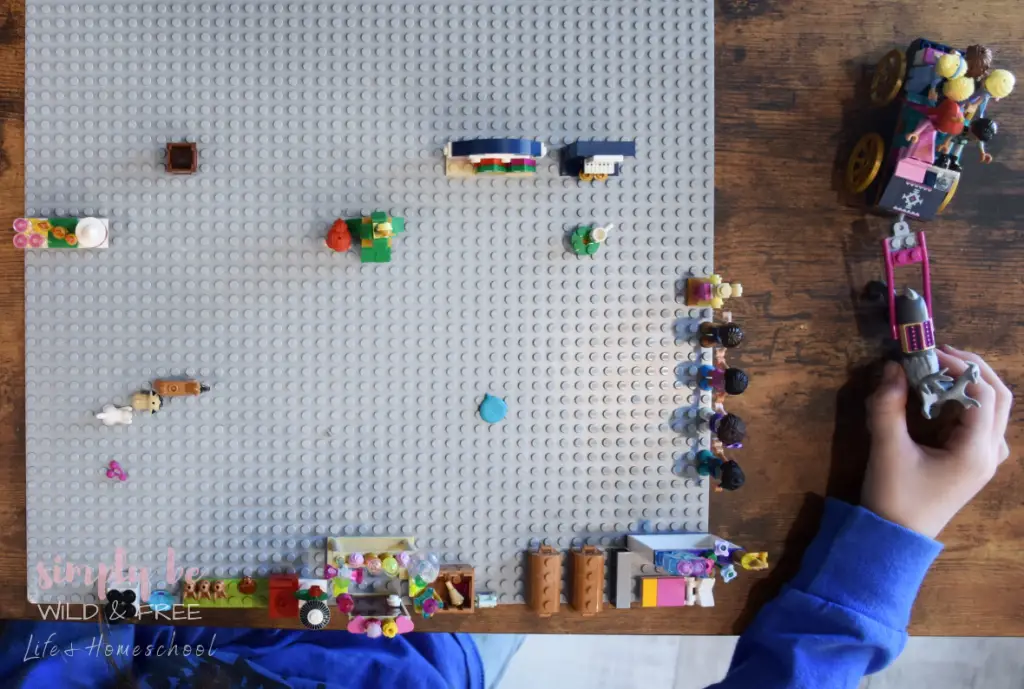 In our home, we tend to lean on things such as swimming in the backyard (because like I said before, I don't do crowds), bike rides, puzzles, and board games.
Second, encourage simple summer learning.
Creating summer worksheet packs by utilizing educational summer worksheets and simple workbooks for kids is an easy way to motivate your kids to keep their minds sharp over the summer months.
Leaning on fun summer-themed printables, such as our summer reading challenge, can be another simple way to encourage light learning. 
Just be sure to pick kid lead activities to maximize your productivity.
Giving children a plethora of engaging options that they can work through on their own time will give you the opportunity to work on homeschool prep, get the laundry caught up, and maybe even sneak in an extra cup of coffee!
Ease Into Your School Routine
This is hands-down one of the best ways you can use your summer to be productive while encouraging your kiddos to be productive.
While keeping the kids busy with fun summer activities and engaging worksheets is a great way to kick off the summer, ending it with a more rigid schedule and core curriculum is key to a smooth start to your upcoming homeschool year.
I absolutely hate the idea of my kids leaping headfirst into a school routine in mid-August when they have taken the past 3 months completely off from all formal lessons.
It's a nightmare.
I cannot stress this topic to busy homeschool parents enough.
Children can get overwhelmed by any amount of change in life — especially if you jump right in without warning.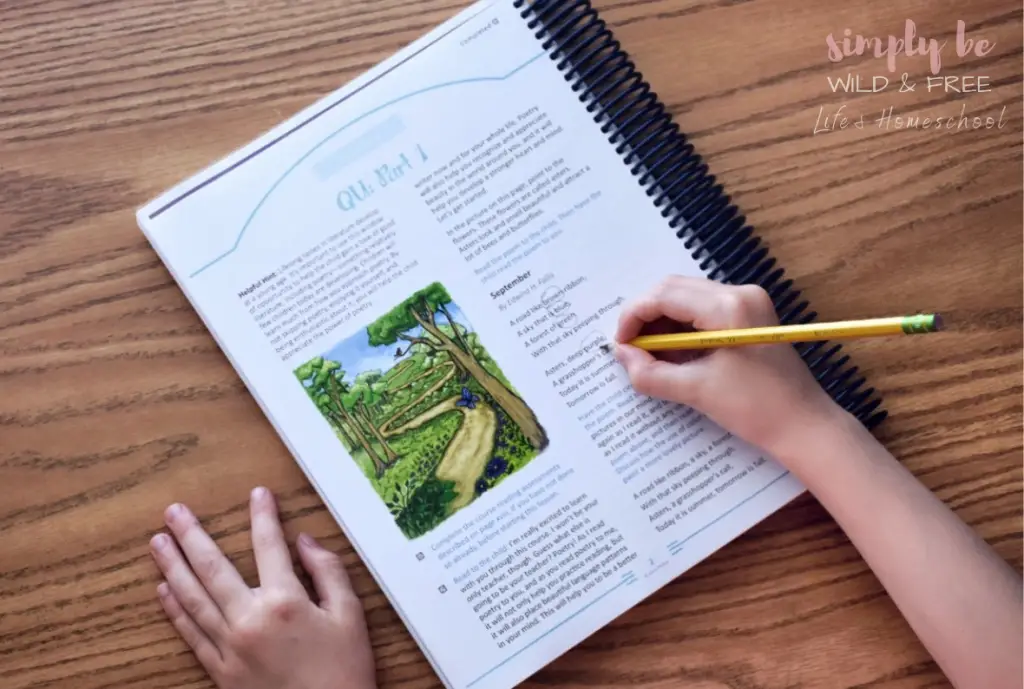 Ease into your more relaxed summer routine, then simply ease right back into your normal, more rigid, homeschool routine!
The perk of easing into your homeschool routine mid-summer?
It will simply give you a head start on your homeschool curriculum for the upcoming year — giving you the opportunity to take extended holiday breaks or have a shorter homeschool week!
Summer Tips for Self-Care
While productivity is important, so are self-care & rest.
Taking most of your summer off from formal homeschool lessons will give you the chance to reset so that you can start the upcoming school year feeling refreshed, fully fueled, and motivated!
If you find yourself struggling to fit simple self-care into your daily (or even weekly) routine, these simple summer tips for self-care will give you a good headstart.
Yes, yes, yes!
I truly believe that most busy moms struggle with finding the ability to be still.
Whether it's working through an online scripture study or simply sitting in the quiet to gather your thoughts, being still is an essential habit every mom should work towards building.
If I'm being completely honest, I struggled with this concept for many years — especially while my children were itty bitty.
It wasn't until I began making an effort to be still that I actually understood the value it carries.
If you only do one thing for yourself this summer, let it be this, work towards being still for just a few minutes each and every day.
Grab some coffee and your bible and practice the fine art of being still today.
While being productive & being still are both important for a successful summer, doing something you enjoy is just as essential.
Find something new to enjoy or revisit an old hobby.
Then, simply spend a few minutes a couple of days a week enjoying a moment just for you.
Believe it or not, it's actually pretty easy to fit in a little mom self-care time each and every day by utilizing a simple afternoon quiet time for your kiddos!
So, whether it's crocheting, reading, or working out — simply find something you love and go after it!
Summer Tips for Emerging Refreshed
This is it, you guys!
The ultimate goal of having a mixed summer of unstructured still moments & structured productivity was for this very moment.
If you spend your summer working through these steps, you will emerge both refreshed and focused in the fall.
This simply means you will be able to tackle your upcoming homeschool year with a smoother start (and hopefully finish).
Time off is not only important, but it's also completely essential.
However, fitting in a little work now and then helps make starting back up in the fall easier than eating a piece of pie.
Ok, ok maybe it's not that easy, but it's definitely close!
Take care and have a wonderful summer!
Love this article? Please share it on social media for other struggling homeschool parents.