Printable Summer Fun
While outdoor summer activities can be a blast, sometimes it's necessary to bring the fun indoors.
What better way to encourage quiet indoor fun than with some simple summer worksheets, adorable summer-themed coloring pages, and fun summer activity sheets?
You can find all my favorite printable summer activity finds for this year below!
Fun Summer Activity Sheets
If you want to encourage a little sit-down (or wander around) fun with printable summer activities, I've got you covered!
These great options will keep your kiddos boredom at bay all summer long.
Kick the summer off right with some wander-around summer fun using printable scavenger hunt activities for kids!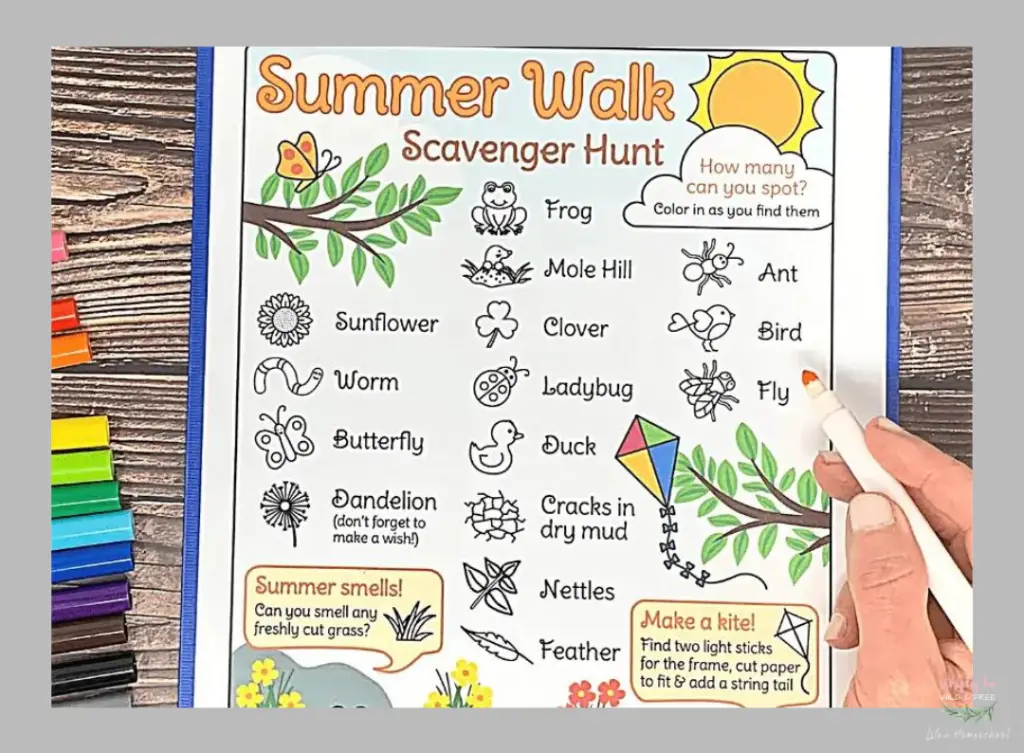 Try this adorable summer walk scavenger hunt (above) via Rock Your Homeschool that can easily be done in your own backyard OR take it to the beach with this beach scavenger hunt via The Lady Birds' Adventure.
Looking for other fun scavenger hunt printables to do over the summer?
Consider these fun scavenger hunts via Organized 31 — nature scavenger hunt & summer Olympics scavenger hunt
Encourage some fun gameplay with these cute summer-themed BINGO boards!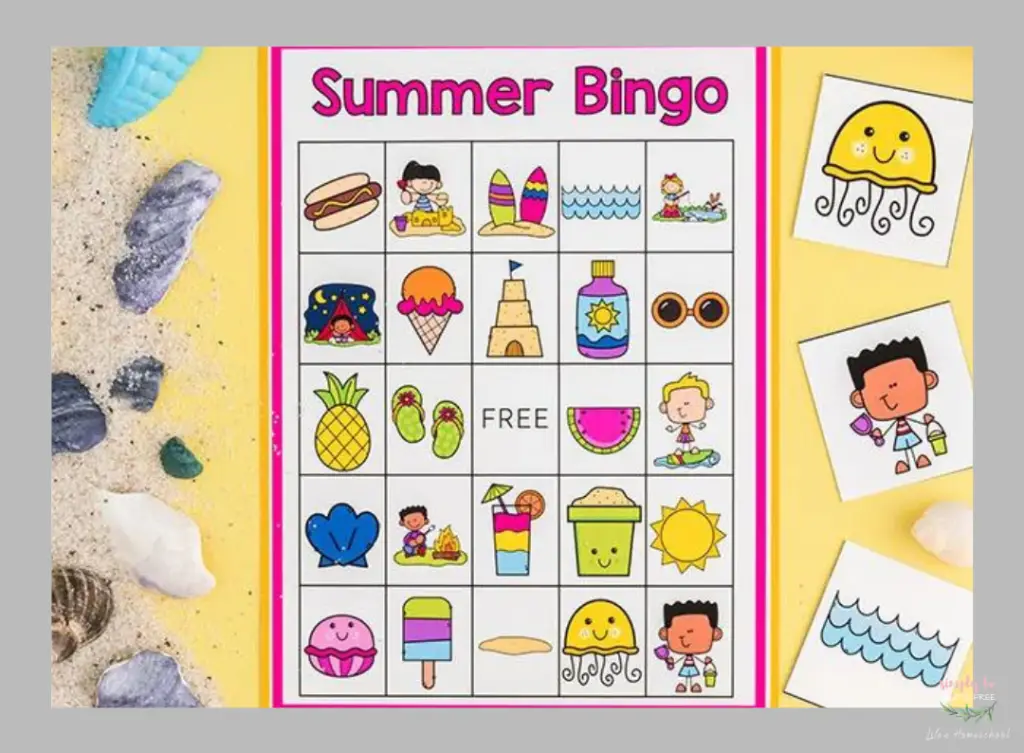 Play this simple summer BINGO (above) via The Best Ideas for Kids with your kiddos, or merge the fun with this unique summer BINGO bucket list version via The Homeschool Mom.
So much fun, you guys!
Ok, I'm totally psyched to share these ones with you guys!! 
Bucket lists are so much fun for summer time and I've got a handful of them for you to check out this year.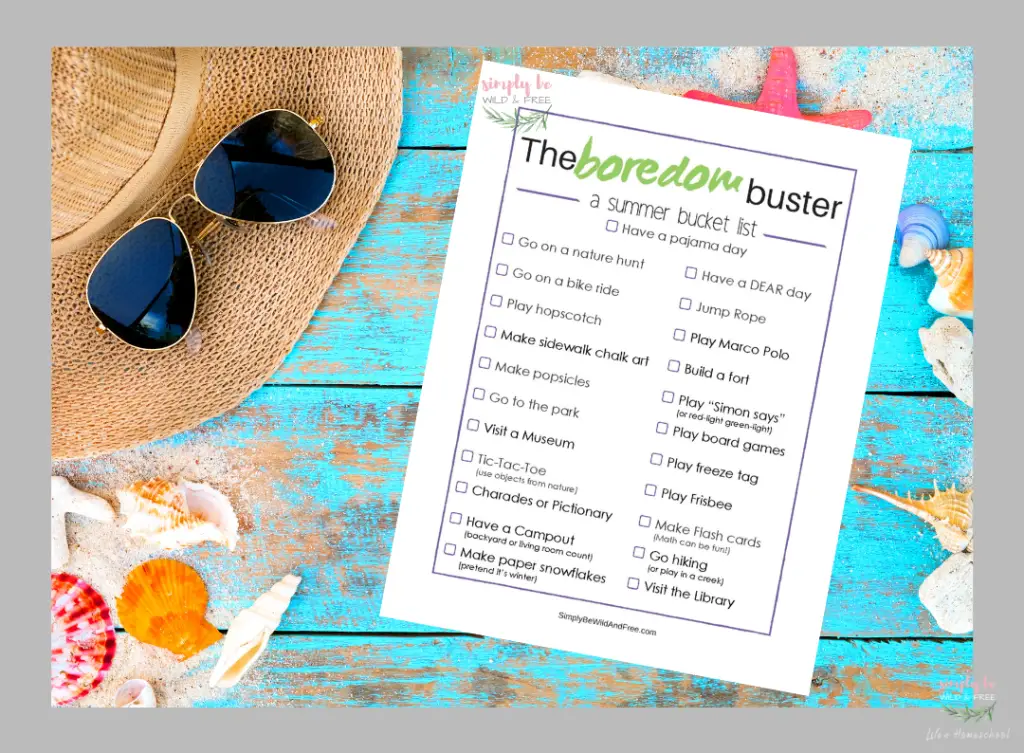 Start with these simple age-appropriate summer bucket lists (above) via (yours, truly) Life + Homeschool Blog.
Our summer bucket lists bundle comes complete with a bucket list for 3 different kiddo age groups and even one for mom!
OR check out one of these fun bucket list options
Unique Summer Activity Sheets
Looking for something a little different? Try some of these unique summer activity sheets!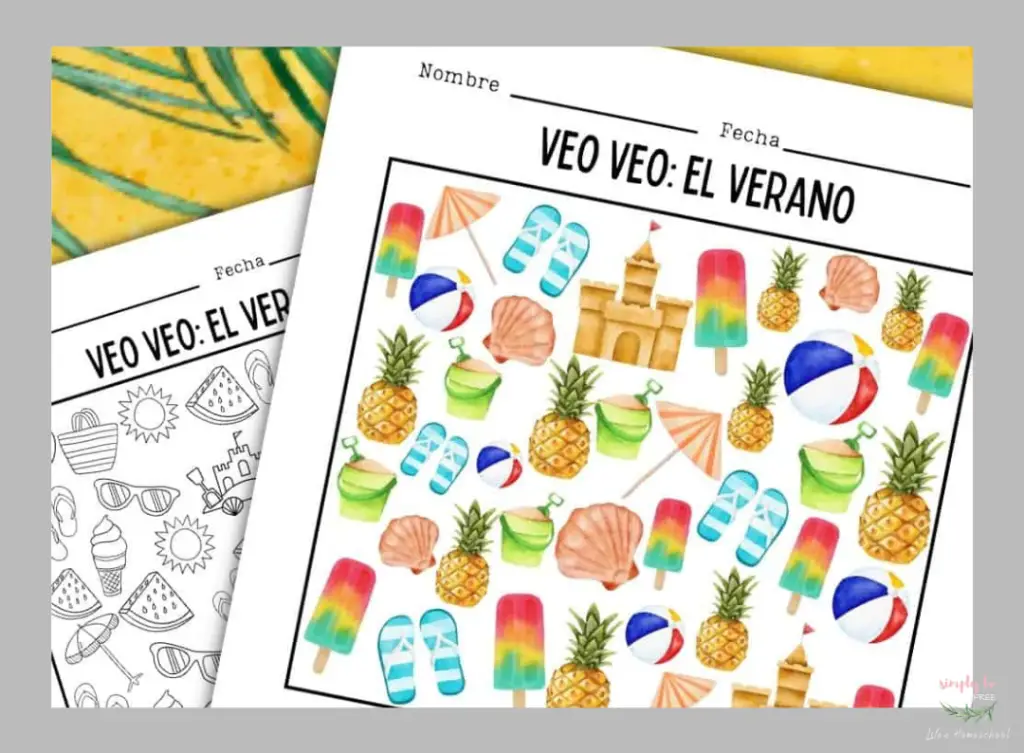 These adorable summer Ispy sheets (above) via Bilingual Beginnings are perfect for beginner Spanish learners or bilingual kiddos.
Such a great resource for simple summer fun!
If you love unique summer fun, consider printing off some of these awesome summer activity sheets as well!
Other Summer Activity Sheets
Looking for some basic summer fun? These summer activity sheets & bundles are perfect for simple sit-down boredom-busting!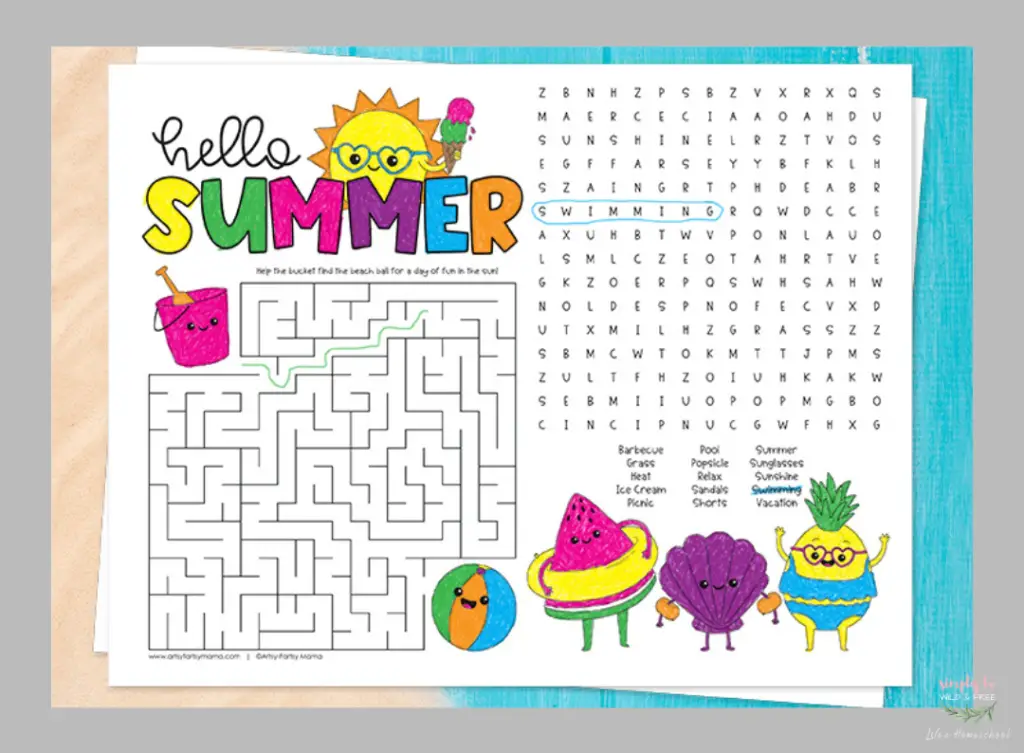 This adorable summer activity page (above) via Artsy Fartsy Mama is so stinkin' cute, you guys! Not only can your kiddo complete a maze & a word game, but they can also get a little coloring in as well.
So much fun!
Don't forget to take the time to check out some of these other fun printable options for summertime.
Many of the options below are bundles that include everything from bucket lists to coloring sheets!
Need a simple printable for yourself to keep all your summer activities planned and organized? Check out this awesome at-home summer camp printable bundle (above) via Sustain My Craft Habit.
This one is so my type of printable, you guys! It seriously looks awesome!
If you have a family road trip planned or travel full-time in your RV, as our family does, this deluxe road trip journal ($) via Surf and Sunshine could be a fun option for summertime as well!
Love this list of summer activity sheets for kids? Take a moment to share this post on social media for other busy moms!