Simple Summer Fun
Even though we lightly work on homeschool lessons over the summer months, I still love to encourage simple summer fun all season long!
From creating summer crafts with my kids to leaning on our backyard pool and other easy summer activities, keeping my kiddos busy throughout the summer months can be a task!
That's why I take joy in creating fun summer boredom-busters for kids! 
Summer Boredom Busters
When summer finally arrives, my kids tend to be overjoyed and excited and if I'm completely honest, I sometimes am too!
With that said, the idea of having less structured days can be both a blessing and a curse.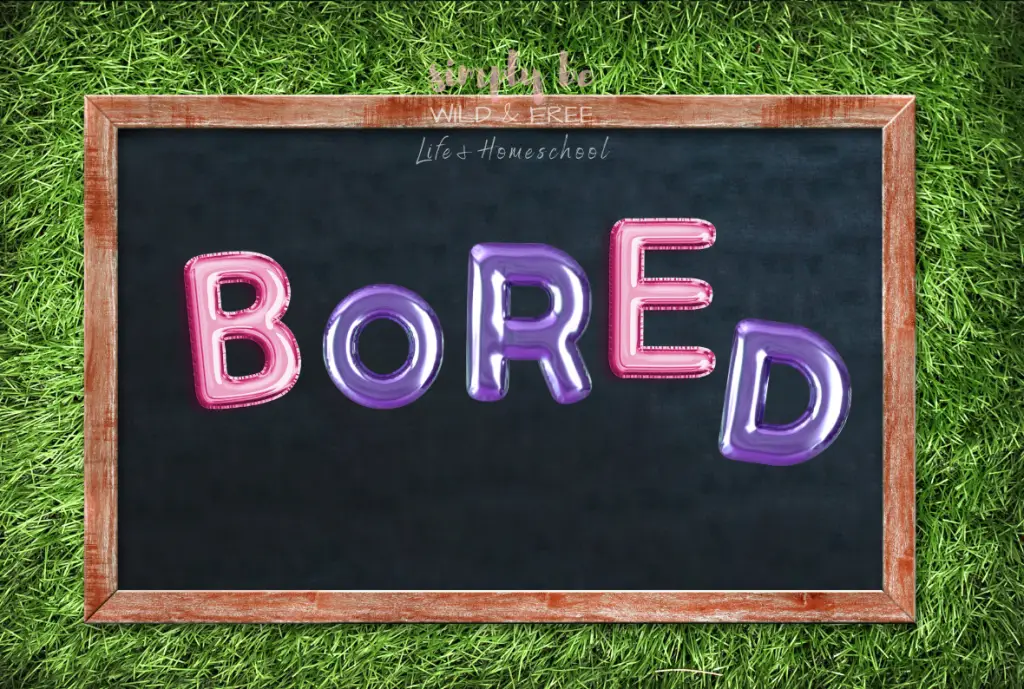 The excitement of summer wears off quickly and without the consistency of lessons, schedules, and structure, my kids can get bored — and lazy!
That's why leaning on simple boredom busters is a must if you aren't homeschooling year-round.
From fun summer activity sheets to these printable bucket lists!
Simple Summer Bucket Lists
If you're on the lookout for an intense summer bucket list that has a long list of hard-to-reach goals and activities, sorry this isn't the list for you.
However, if you and your kiddos are simply in need of some summer boredom-busting, this list was totally made with you in mind!
Using a simple list of easy-moderate activities, you and your kiddos can easily complete these bucket lists throughout the summer months with minimal effort — and cash!
Now that's what I call a win-win.
The Need for Summer Bucket Lists
I love my kids to the moon and back, but being an introverted homeschool mom, my people meter fills up quickly.
This is why I need creative ideas to keep their active minds busy and occupied during the summer months.
Not only is it fun for them, but it also gives me the occasional breather I need!
While we are still working on a few homeschool lessons here and there, my kids still need other goals to keep them from falling into that lazy summer mode that seems to creep up way too easily.
My middle son especially thrives on this kind of thing! He loves checklists and having goals to meet.
With that said, I created these fun bucket list printables for my own kiddos, but I'm super excited to share them with you too!
Summer Bucket Lists for All Ages
Since I have 3 kids varying in age, I immediately saw the need for age-appropriate bucket lists.
I know there are certain things my older boys can do that my 5-year-old simply cannot partake in.
So, I created a bucket list for littles, middles, and bigs!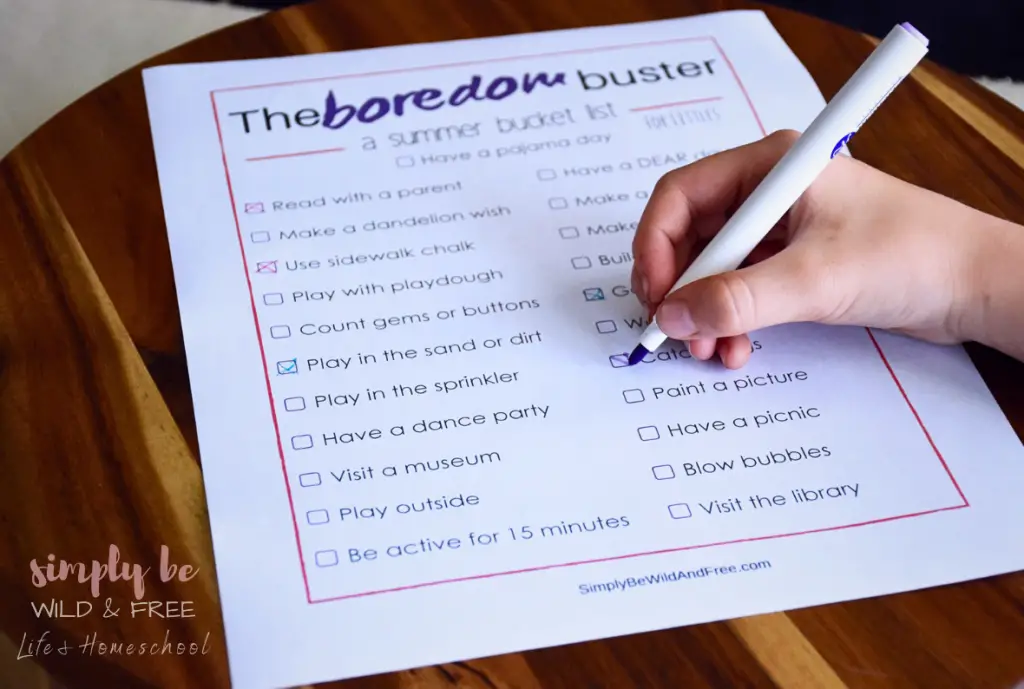 While I created the little with my youngest in mind, the middle with my middle kiddo in mind, and the big with my oldest in mind, you can easily pick and choose which list is the best fit for each of your children.
I'm definitely excited to see which of my kiddos will complete their list first this summer.
I have a gut feeling I know who it will be – due to his (very) competitive nature.
However, I could definitely see it taking a turn in a different direction as well!
Gotta love brothers — lots of competition going on in our house!
If you aren't sure how to use your bucket lists this summer, try one of these go-to ideas!
Keep things light and simple. Utilizing your bucket lists anytime boredom arises!
Set aside 2 days each week to check 1 thing off, this will ensure you complete your bucket list by summer's end!
Use them as a friendly competition, complete with prizes and everything!
I definitely plan to use ours as a simple competition this summer.
I haven't come up with an exact prize just yet (it will be something super simple like picking dinner for a night or a themed movie night at home), but it will be a fun little activity for sure!
You might just be amazed at how something as simple as picking dinner for the evening can be a huge motivator in a competition between siblings.
My kids seriously live for this kind of stuff!
Summer Bucket List for Mom
Let's be honest, mommin' can be stressful sometimes!
While creating these lists for my own children, I quickly came to the conclusion that I wanted to make one for myself as well.
As busy moms, we are constantly thinking about our kids and their needs.
It can be so incredibly easy to forget about our own!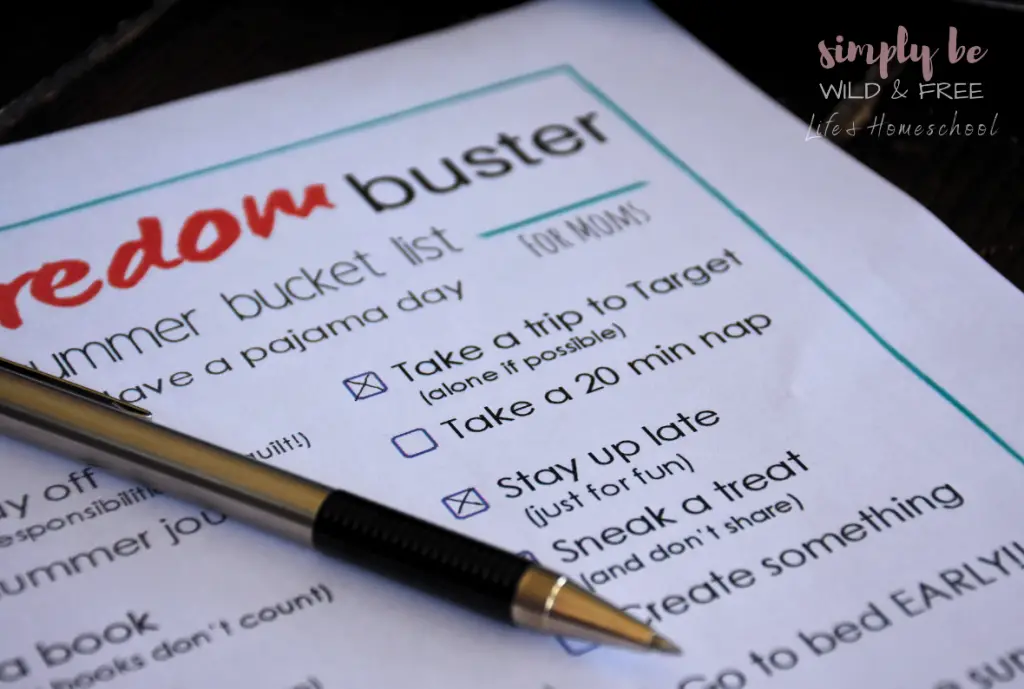 With that said, what exactly should a mom's bucket list include?
I seriously had to ask myself this very question.
Over the course of an evening, I simply wrote down all the things I would like to do this upcoming summer!
I'm not into things that take a lot of time, money, or effort. Guess I'm a little summer lazy myself, haha!
So, I created something light and simple.
Keep in mind though, simple can totally be a good thing!
Ready to practice a little mom self-care, summer bucket list style?
No more struggling to find a little time for yourself over the summer!
While the kids are working on their list, Mom gets to work on hers.
So kick back and work towards your own goals, as well as enjoy a little me time.
Free Printable Summer Bucket Lists
Here it is, you guys — this is the main event!
These printable summer bucket lists are perfect for families with kids of all ages and moms too!
Older kiddos can easily fill out their bucket lists on their own, while your little ones may require a little hands-on help from Mom.
Either way, the point is to get the kiddos off the screens and work on busting their boredom with a simple set of goals for the summer.
Try combining these bucket lists with our summer reading challenge & before electronics checklist to enhance your kid's screen-less summer!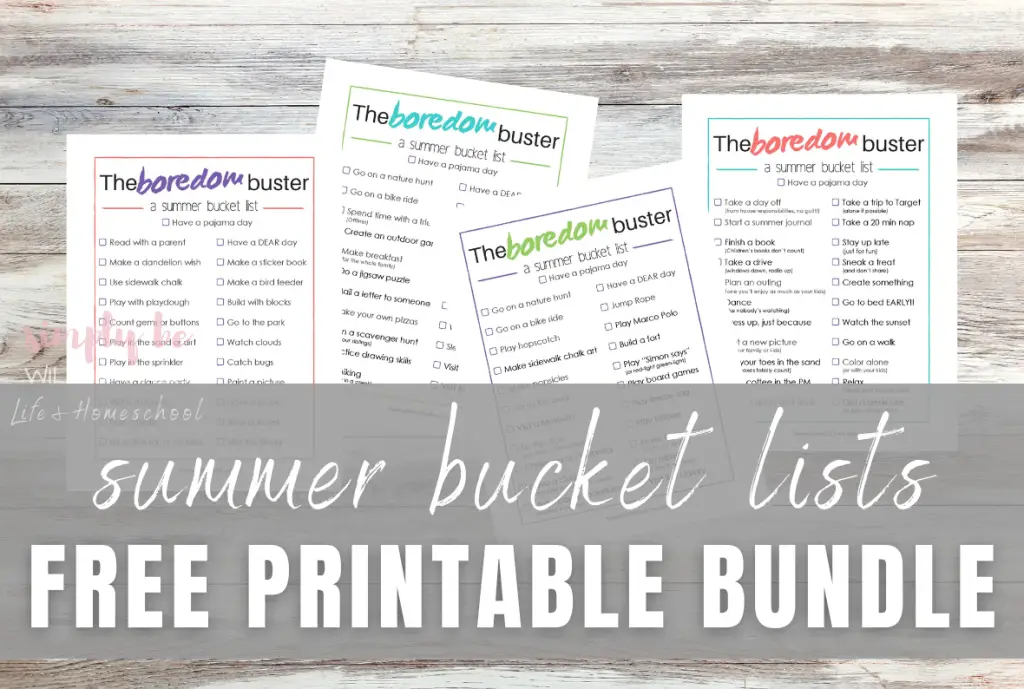 Ready to download, print, and get started on your own summer bucket list?
Take a moment to sign up for our newsletter below!
Signing up not only keeps you up to date on everything Simply Be Wild & Free and Life + Homeschool blog related, but you will also get free access to our entire free printables library as well as get personal updates from me!
I'm so excited to connect and see how you used your summer bucket list printables!