Encouraging Summer Fun
Encourage your kiddos to have a fun-filled summer by utilizing unique outdoor summer activities & printables!
While we are typically busy homeschooling in the summer months, we do still try to fit in lots of free-range play, outdoor adventuring, and other fun summer activities.
One of those fun activities we try to fit in every couple of summers? Tie-dye projects.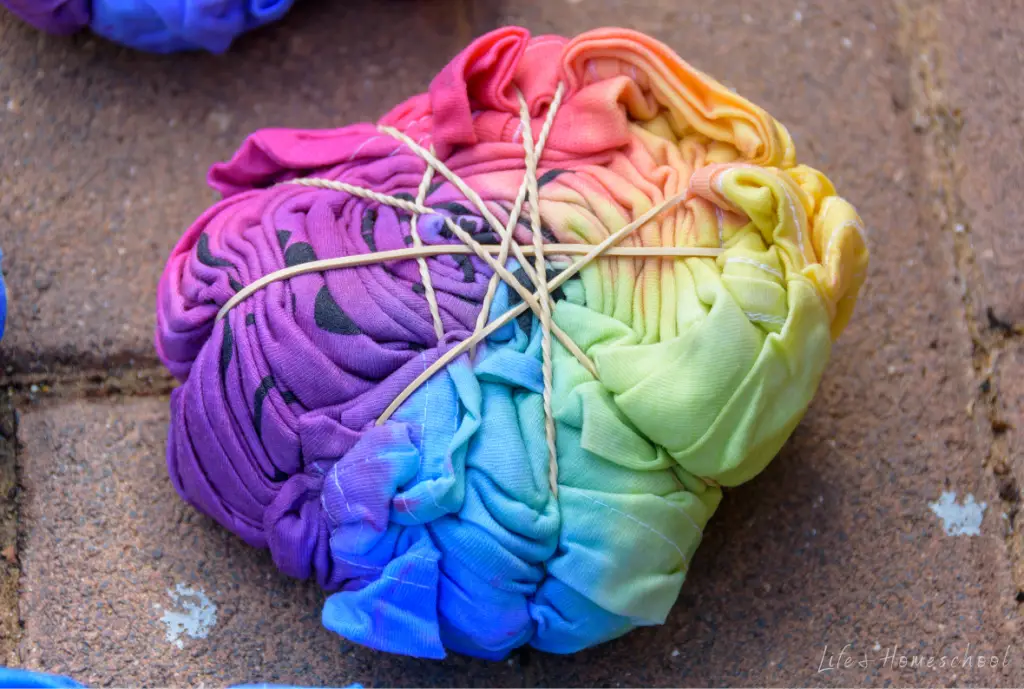 While we don't have any tie-dye projects in the works for this summer (yet) my young daughter created a shirt with friends last summer and it was such a blast! I also have so many amazing memories of working on tie-dye shirts with my boys over the years.
Such a fun way to kick off your summer or end it. Either way, tie-dying with your kiddos is a must at least once or twice.
Simple Tie Dye Techniques
If you love tie-dying but want to try it a handful of different ways, these tie-dye tips and methods via Needle Pointers or this awesome how-to-tie-dye tutorial, complete with multiple different techniques via Sarah Maker can help you get started!
Otherwise, consider one of these specific methods for tie-dying with the kiddos!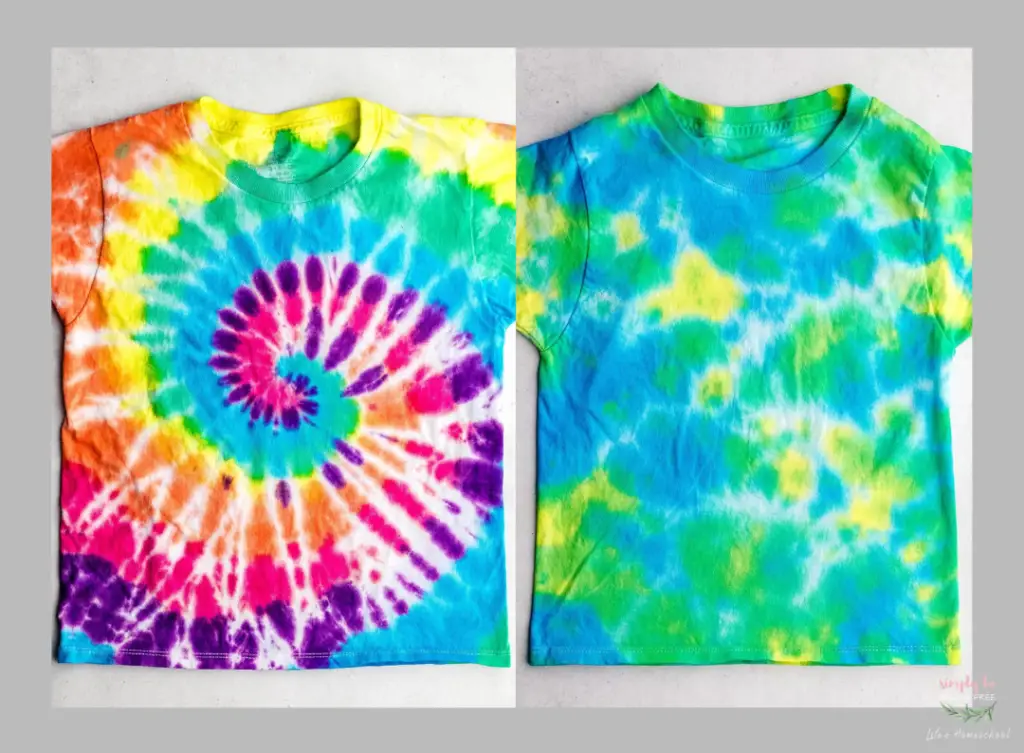 Keep it traditional with these tie-dye shirts via Smiling Colors and get simple tips for holding a tie-dye party for the neighborhood!
Or create one of these awesome tie-dye projects via Sarah Maker.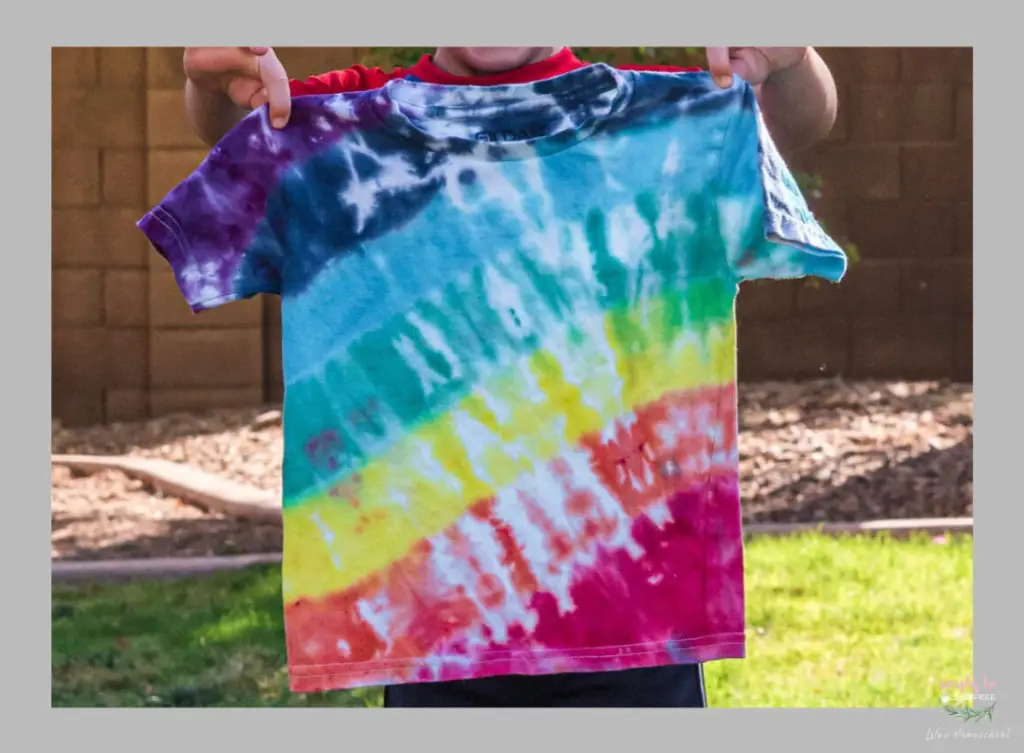 Who knew could tie-dye a shirt in so many unique ways?? This colorful rainbow shirt via Crafts by Amanda is so fun, you guys!
Need additional options for soaking your shirts?
I love how this tie-dye shirt method via Rainy Day Mum uses saran wrap instead of plastic baggies — what a genius idea!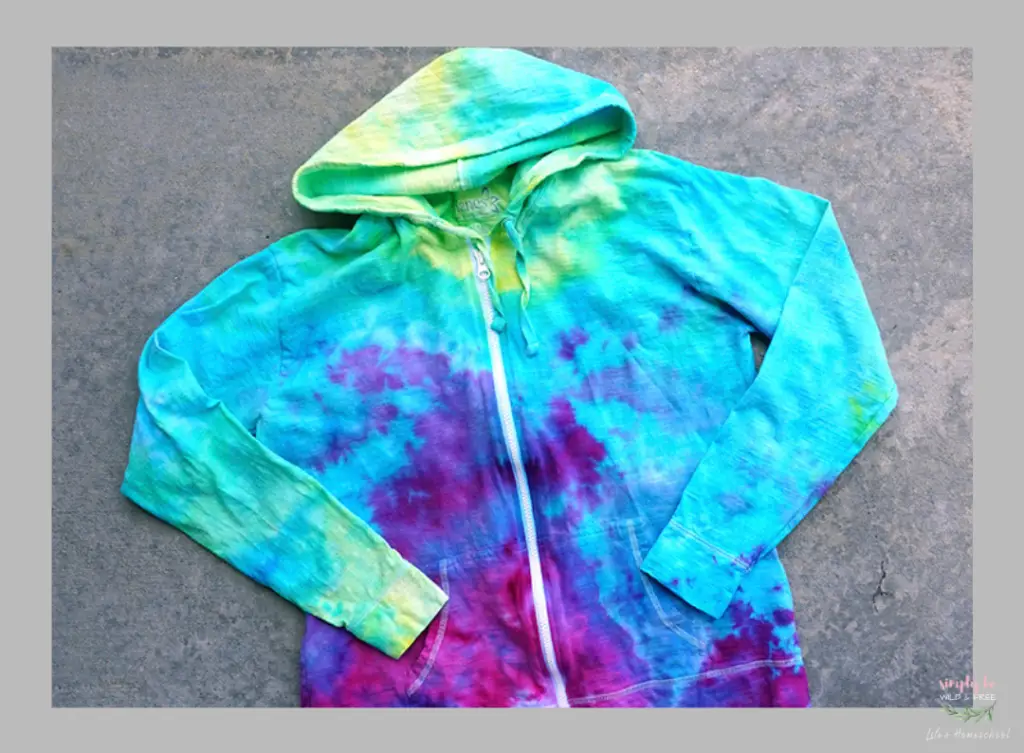 Need to cool off? Get creative and try this ice-cold method of tie-dying using ice (above) via Artsy Fartsy Mama.
While this shows you how to use this process on a hoodie, I'm sure it can easily be adapted to t-shirts and other clothing items!
Last, but not least try these simple methods via Lovely Indeed.
If you love the look of shibori-dyed projects, try this sunshine ombre shirt via Crafts by Amanda.
All of these ideas look like so much fun, you guys!!
Reverse Tie Dye Techniques
Ok, I didn't even know this was a thing until this year, and let me tell you, these all look awesome!
Try this unique reverse tie-dying project via Creative Ramblings Blog or a similar technique via Kitchen Table Classroom which includes 4 different ways to tie-dye instead!
*NOTE: both of these fun projects do call for the use of bleach, so proceed with caution and use protective gear.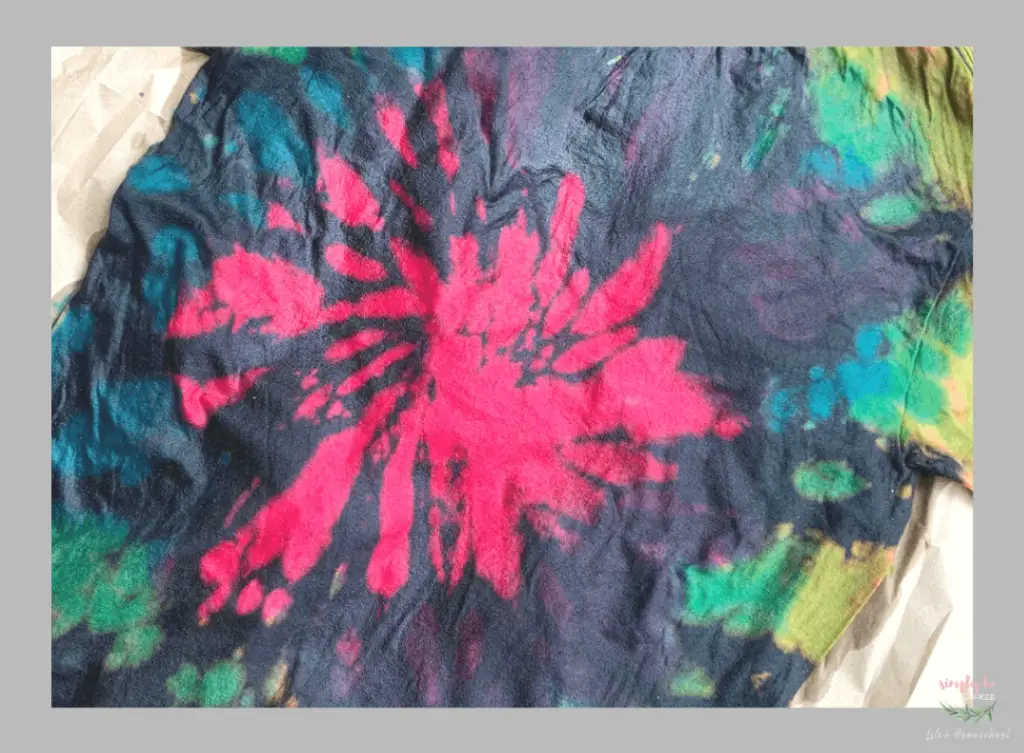 Want to take your reverse tie-dye fun up a notch (or 2)?
Try this fun black tie-dye technique (above) via Kitchen Table Classroom that uses an already bleached tie-dyed shirt (like the ones mentioned earlier).
Such a unique way to kick off your summer!
These are seriously the coolest, you guys!
Unique Tie Dye Projects
Looking for something unique and different to tie dye this summer?
Skip the traditional T-shirt-dying projects and lean on one of these super fun ideas instead!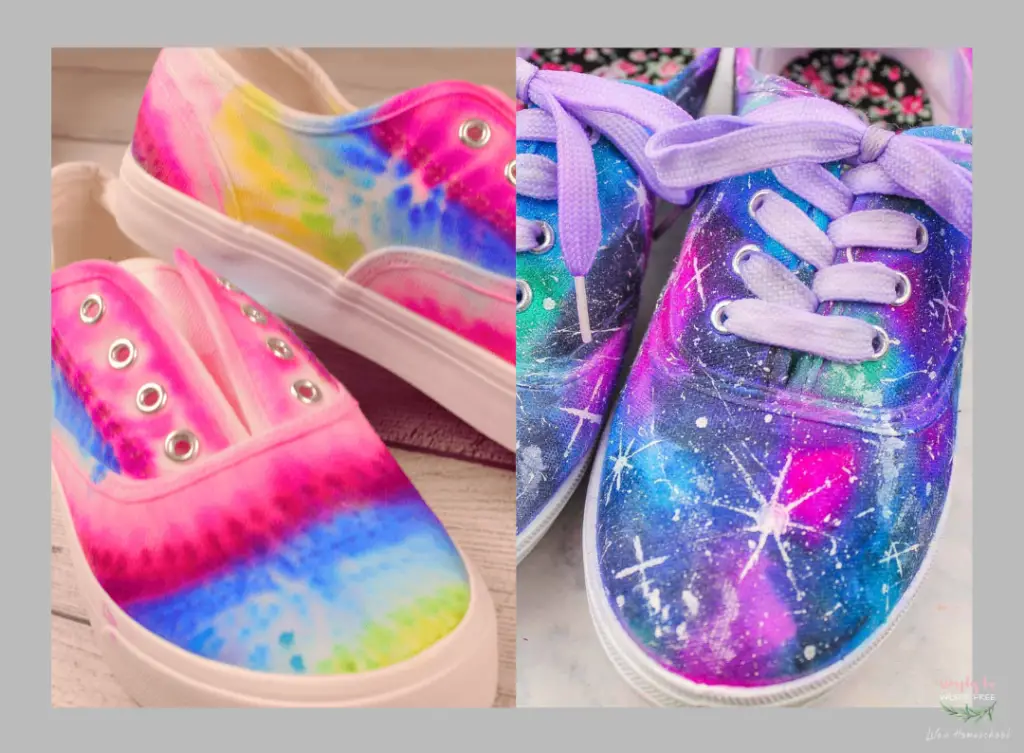 Give your kiddos some awesome kicks with these great tie-dye shoe projects.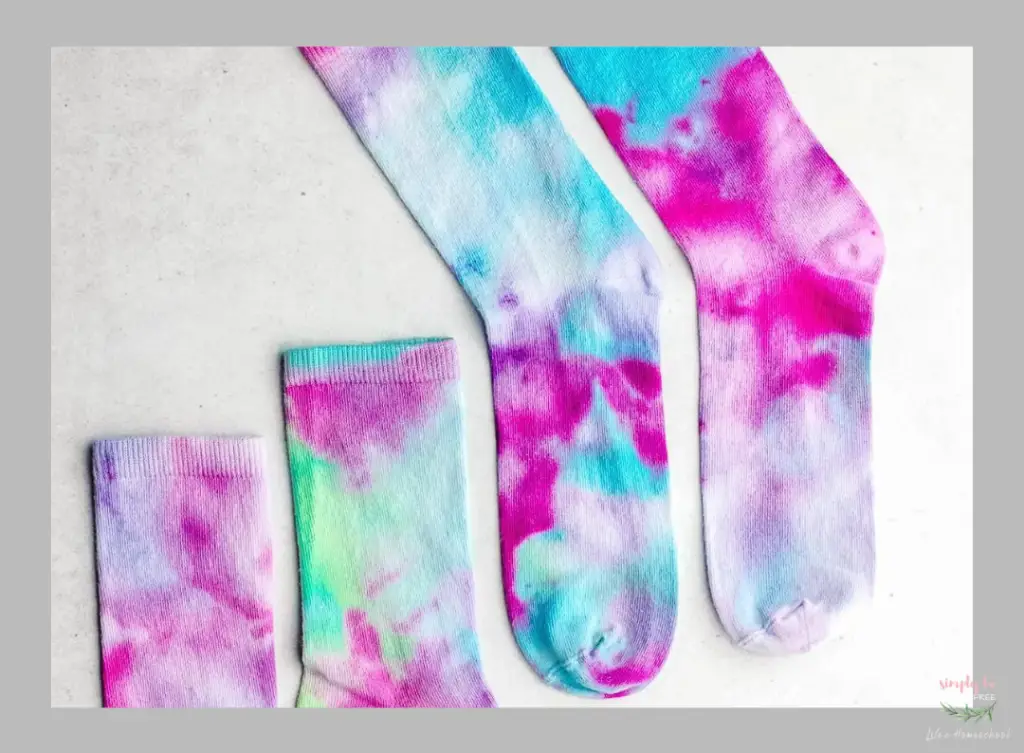 If you want socks to go with your kids' awesome new shoes, these fun tie-dye socks via Sarah Maker will be a great go-to!
The best part? This project includes 4 different methods for making your socks.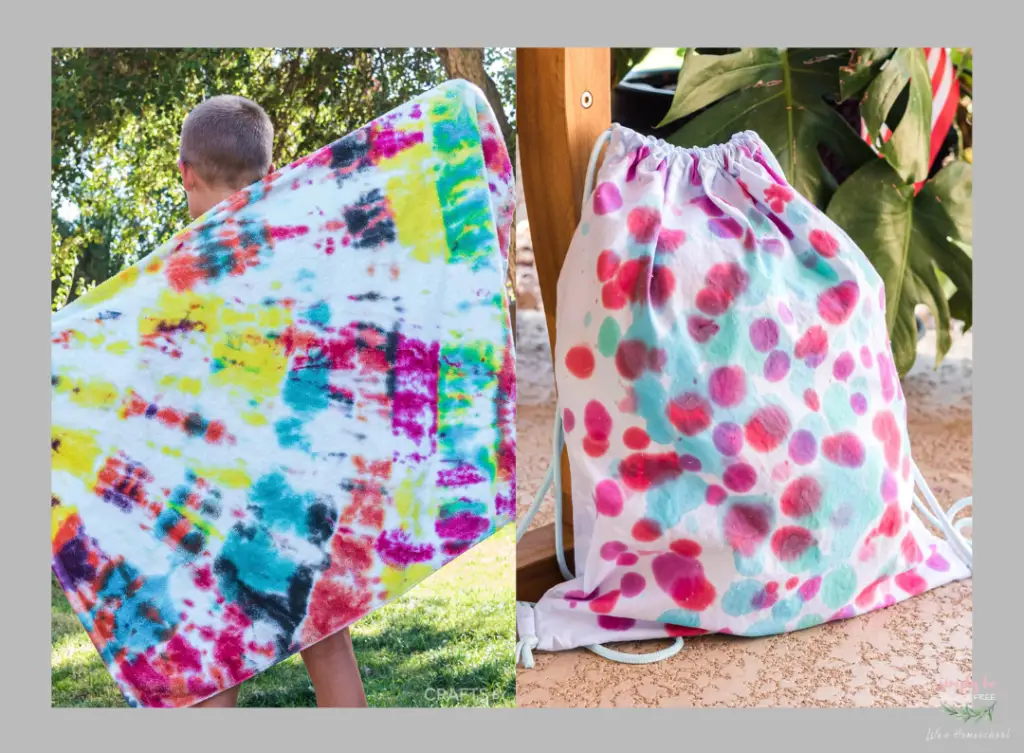 If you want to skip the traditional tie-dye approach, consider these original ideas via Crafts by Amanda!
Love these fun summer projects for kids? Share it on social media today!