Sidewalk Chalk Fun for Kids
There is no better way to encourage a little outdoor creativity this summer than with a little sidewalk chalk fun!
With that said, if your kiddo has a short attention span or gets bored easily try leaning on some of these fun sidewalk chalk activities to get started.
First, mix your chalk with a little water fun using this simple sidewalk chalk activity via Mama of Minis.
Then, take it up a couple of notches by encouraging your friends and neighbors to get in on the sidewalk chalk fun too by doing this sidewalk chalk scavenger hunt idea via Saving Talents.
Finally, get creative with the kiddos by making some of the fun DIY sidewalk chalk recipes below!
Homemade Sidewalk Chalk
I have never made homemade sidewalk chalk before, but I'm totally intrigued, you guys!
Some of these look like so much fun!
Check out these DIY sidewalk chalk recipes for classic sidewalk chalk.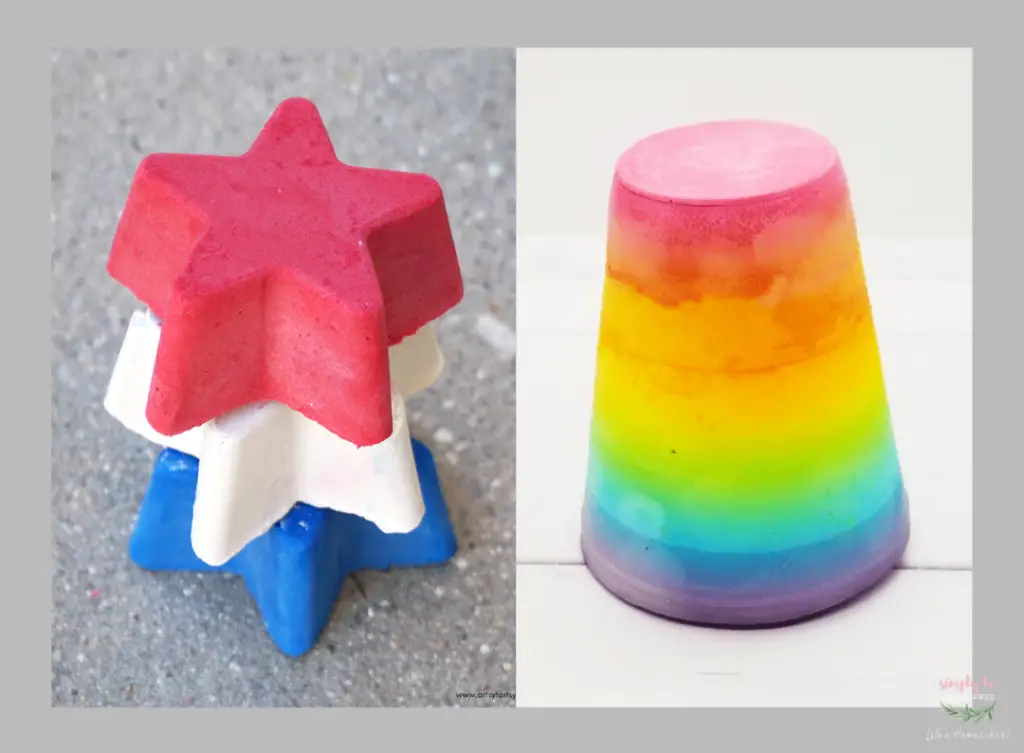 Show your love for the red, white, and blue with this awesome patriotic sidewalk chalk (left) via Artsy Fartsy Mama.
Or create something simple and traditional with one of these ideas.
All 4 of these recipes use the same or a similar recipe, including the ingredient plaster of Paris.
However, they all include different methods for creating the finished products which is why I included all of them!
These seriously look like so much fun, you guys!
Sidewalk Chalk Paint Recipes
While classic can be fun, mixing it up and doing something crazy different can be a blast too!
Check out these awesome DIY sidewalk chalk paint recipes.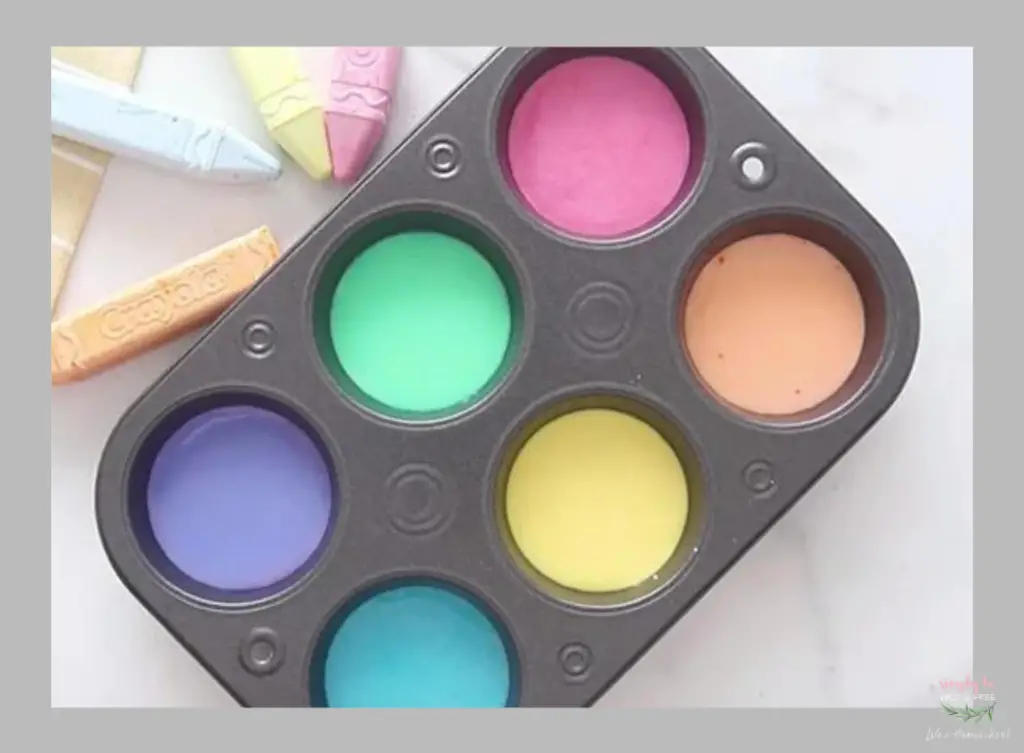 This is something my paint-loving daughter would be all over if only we could do sidewalk chalk at our current summer spot. 
Check out these 4 different recipes (+ a bonus) for sidewalk chalk paint!
Want something slightly more simple? Try one of these ideas!
*BONUS If you like the above ideas above, consider trying this sidewalk chalk paint via Taming Little Monsters that calls for the same ingredients, but a slightly different preparation method — using a cheese grater to prepare the chalk.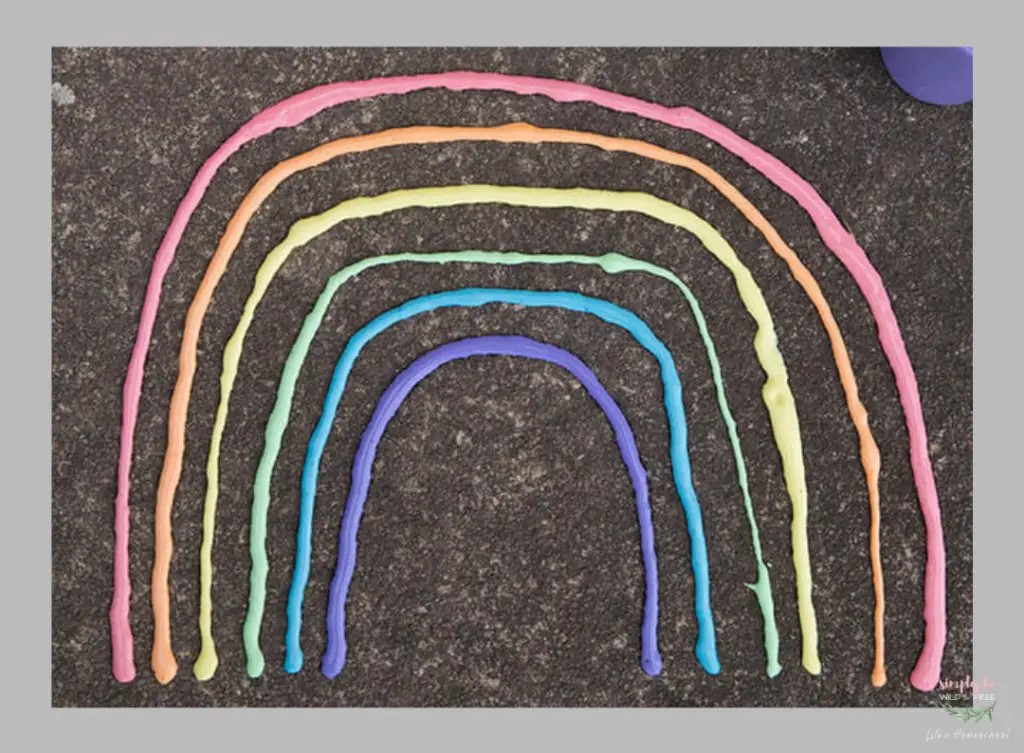 If sidewalk chalk paint is your kiddo's idea of fun, consider one of these super cool puffy paints instead!
All of these DIY sidewalk chalk ideas look like so much fun for summer, you guys!
More Summer Fun
If you love these fun sidewalk chalk recipes & ideas, you are sure to love everything else the Life + Homeschool blog has to offer for summertime fun!
From fun summer activities for kids to summer craft ideas!
You can view our entire summer line-up over at our KID ACTIVITIES section!
Love this post? Share it on social Media today!