Kids and Reading
Motivating kiddos to read instead of playing video games or watching TV can be a task.
However, it's so important!
If you have a reluctant reader, try encouraging them to limit their screen time and practice a little extra reading instead by utilizing simple reading activities!
Plan a random DEAR day or lean on a summer reading challenge to avoid the summer slump.
Fun Places to Read on the Go
A simple way to encourage reading when homeschooling a struggling reader is to introduce your kiddos to brand-new places to read!
While reading at home can be enough for some readers, others may get bored over time and need a simple change of scenery.
If you have a kiddo who craves change and thrives when you mix things up a little, these ideas will help get those creative juices flowing and might just motivate them to pick up a brand-new book.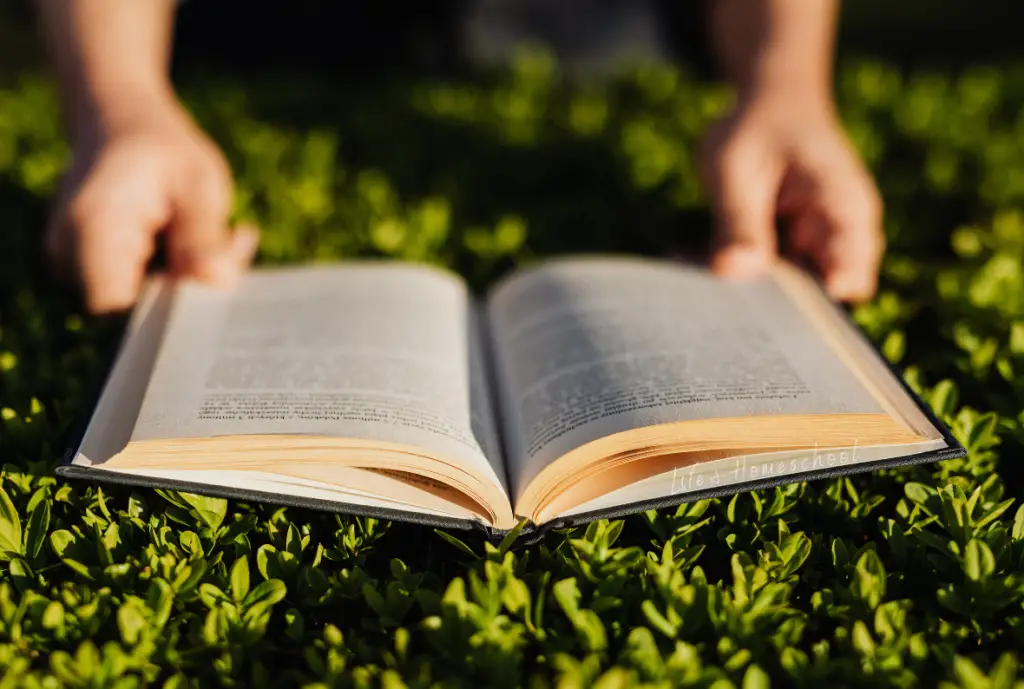 Try taking your kiddo to one of these easy places for a fun day of reading — outside of the home. 
Spend a day reading and playing at the park
Take a trip to the zoo to read books with the animals
Take a small road trip and read in the car
Go camping and read in a tent or by a campfire
Have a family reading day at the beach
Take a hike in the forest, stopping to read at lunchtime
Visit an aquarium and read with the fish
Go swimming at the lake or a pool and read while you rest
Spend the day reading brand-new stories at the library
Tips for reading on the go: If you have little ones, planning a reading day at the park is a great option for the entire family. Mom can watch little ones play while older kiddos play and read.
Lean on themes to take the reading fun up a notch! Reading while you're resting up from a hike? Bring books related to hiking, forests, and nature. Planning a reading day at the zoo? Grab books about giraffes & monkeys to read with the animals.
Fun Places to Read at Home
While getting out of the house can be fun, it simply isn't always an option.
These straightforward ideas are for the days you are stuck at home and want to keep boredom at bay while encouraging some light reading.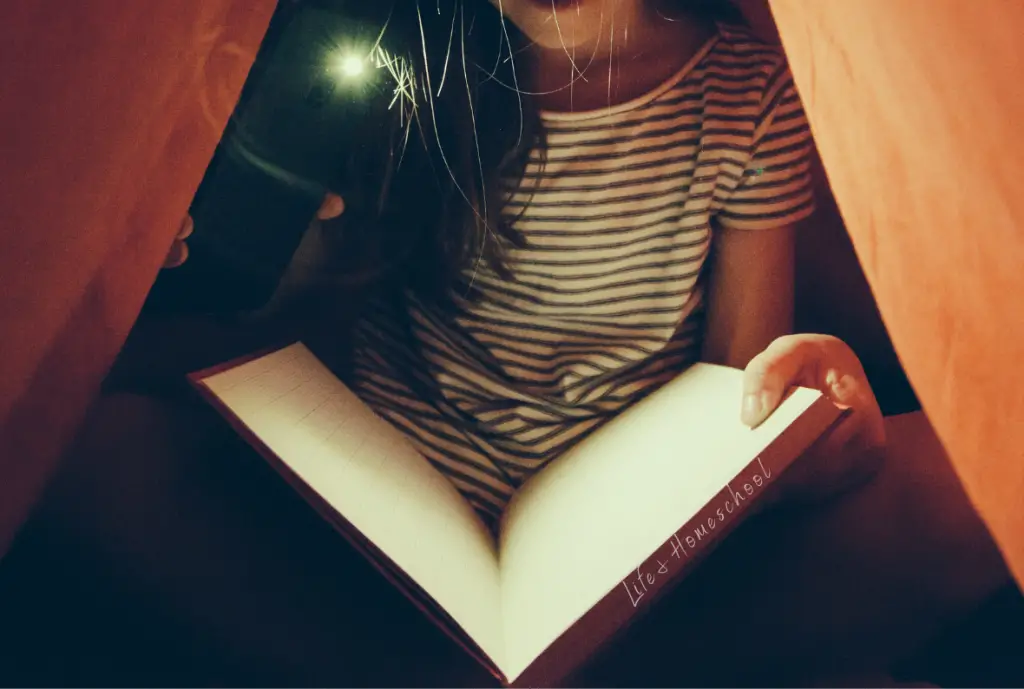 Motivate your kiddos to grab their favorite book and head to one of these fun places!
Build a sandcastle then read something awesome in the backyard sandbox
Grab a book and rest in bed an hour before bedtime or during quiet time
Get active and jump on the trampoline while enjoying a quick read
Climb up in a tree and read with a favorite snack
Read in a homemade fort in the living room with pillows, blankets, and snacks
Take the books outdoors and read in a playhouse or treehouse
Grab the flashlight and read something awesome under a blanket in the dark
Have an indoor picnic while reading in the living room
Get cozy and read before taking an afternoon nap in a hammock
While my middle kiddo's number 1 pick for reading was always in a tree or in our backyard sandbox, there are so many fun places to read at home!
Tips for reading at home: If you have little ones, consider skipping the sandbox for anything other than traditional playing — unless you enjoy sand being tucked in between every page of a book that is. 
Encourage older children to get outside and read as often as possible. Utilizing hammocks, treehouses, and trampolines.
Make Reading Fun
Helping your children form a love of reading is so incredibly important!
Plan simple reading activities & DEAR days, hit the library often, and create fun places for your kiddos to enjoy reading each and every day!
Love this post on reading places for kids? Share it on social media today!