Super Simple Ways to Use Your Utility Tote
From Storage Tips to Groceries…
This amazing tote is a little bit larger and sturdier than most standard totes. The hard bottom gives it some added stability and the outside pockets allow for extra storage. Plus, it collapses for easy storage!
This is definitely one of my favorite bags for home and car organization.
Load Up the Trunk
Simple Grocery Storage Tips…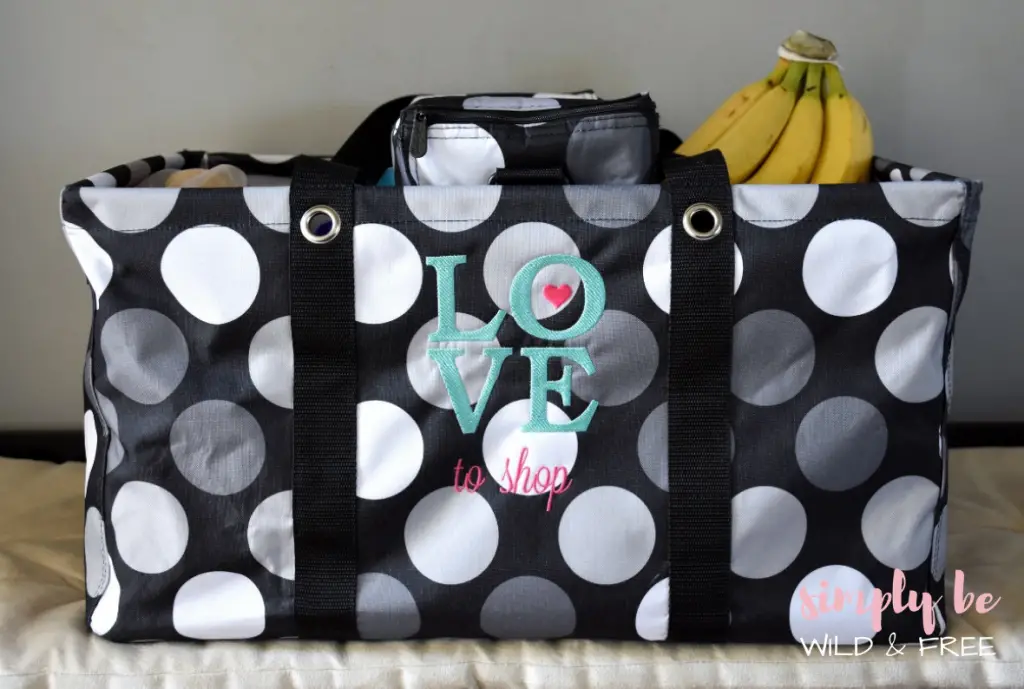 Before diving straight into my tote storage tips, I have to share something that completely blew my mind about this product!
You can easily fit other storage products and totes inside for added storage!
This is seriously one of the best storage tips of all when it comes to large totes like this one. Utilizing other bags and sorters can be a huge lifesaver!
Check out the breakdown for my grocery shopping bag below!
For starters, I used 2 of these file holders and 1 of these thermals. This simply helps me keep things more organized and sorted while bagging my groceries. I place all our non-perishable items in the side areas, while all my cold items go straight into the thermal bag.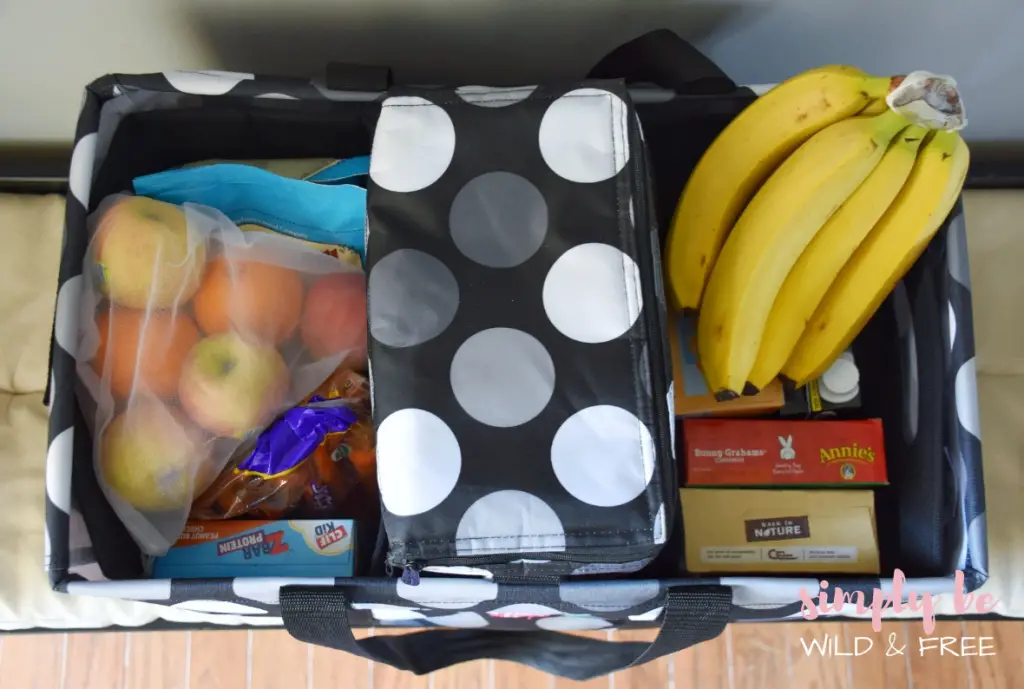 This bag has been a huge game-changer for my grocery shopping trips. 
If you shop at a small grocery store that doesn't use plastic bags, like I do — then you will absolutely love this setup!
While I will never love grocery shopping (it's one of my least favorite things, you guys!) — this bag makes it totally doable.
With all that said, I do tend to use this bag alongside a larger thermal – because let's be serious… my kids eat all the things and one bag simply wouldn't hold everything.
Toy Storage Tips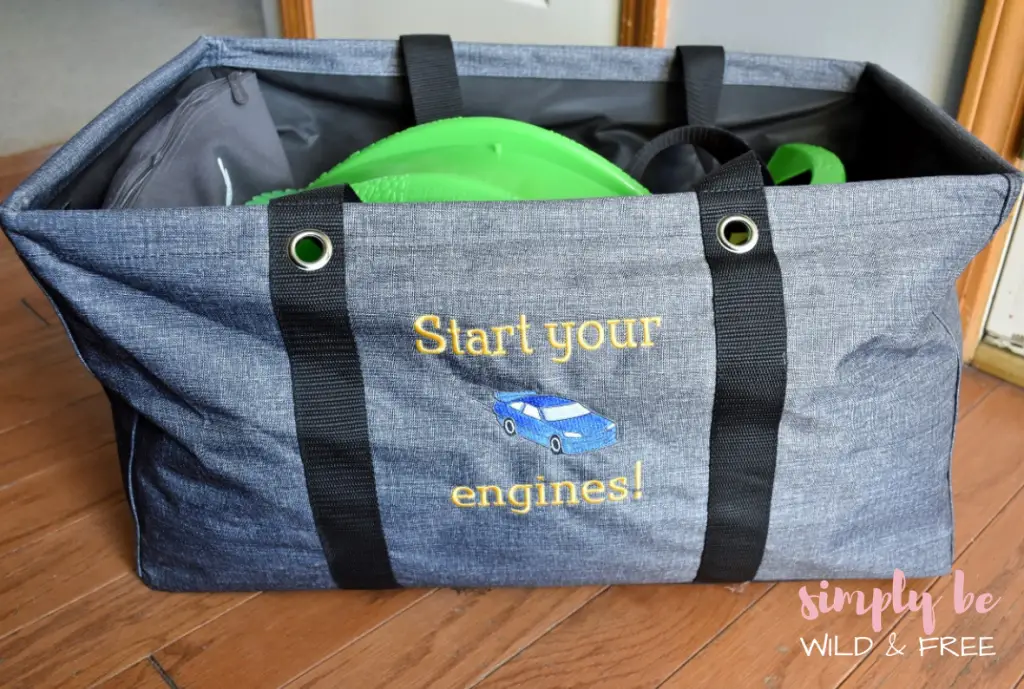 I totally love my kids to the moon and back, but I'm so over the mess sometimes!
Toys are seriously my worst enemy. 
I love things tidy and organized, but sorting and organizing toys is completely overwhelming and exhausting to me.
I sort and organize, sort and organize, sort and organize. Somehow the mess always reappears. 
While I still try to keep things organized and sorted, I found this simple storage solution that works great for larger sets of toys and keeps this momma working just a little bit less.
For example, my boys have a large number of car tracks and those things can quickly take over a room if you let them.
I quickly filled this large tote up with all their tracks, cars, and accessories and chucked it in a closet. Now my boys can easily throw it over their shoulder, make their way to the room they want to play in, and play for hours. Then, they simply toss it all back in the bag.
Problem solved.
Love these Tote Storage Tips?
Check out some of my other popular storage and organization articles!