Teaching Preschool at Home
Teaching preschool can be a beautiful experience, but it can also be filled with unnecessary stress when if you over-complicate the process. That was exactly what I did when I was learning how to homeschool preschool.
Add on the struggle of keeping younger learners busy while homeschooling your older children and it can feel near impossible!
This is exactly why we utilize a homeschool morning basket, workbooks, and other simple activities throughout our morning hours.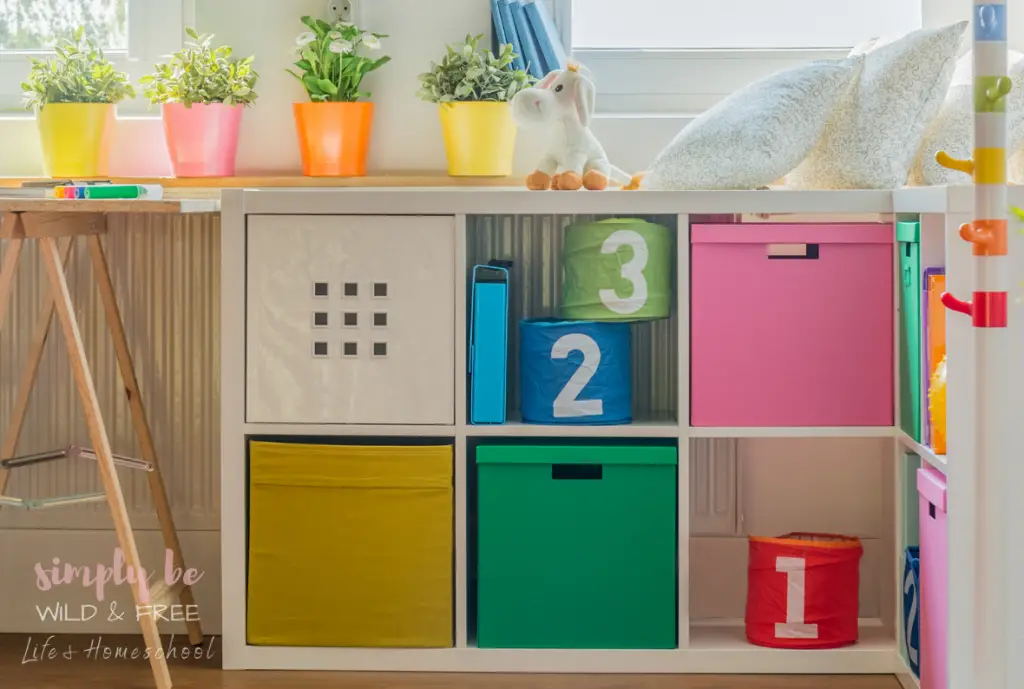 Teaching Preschool Without Curriculum
When I first started homeschooling, one of my biggest struggles was learning how to keep my young daughter busy while I spent time connecting with or teaching lessons to my older boys.
Our first year of full-time learning at home was spent catering to the schedule of our online school and I was overwhelmed with the sheer amount of things I had to do.
This left me with no energy or time to work on preschool lessons with my youngest.
The solution? Leaning on simple preschool workbooks and hands-on activities to keep her engaged and learning.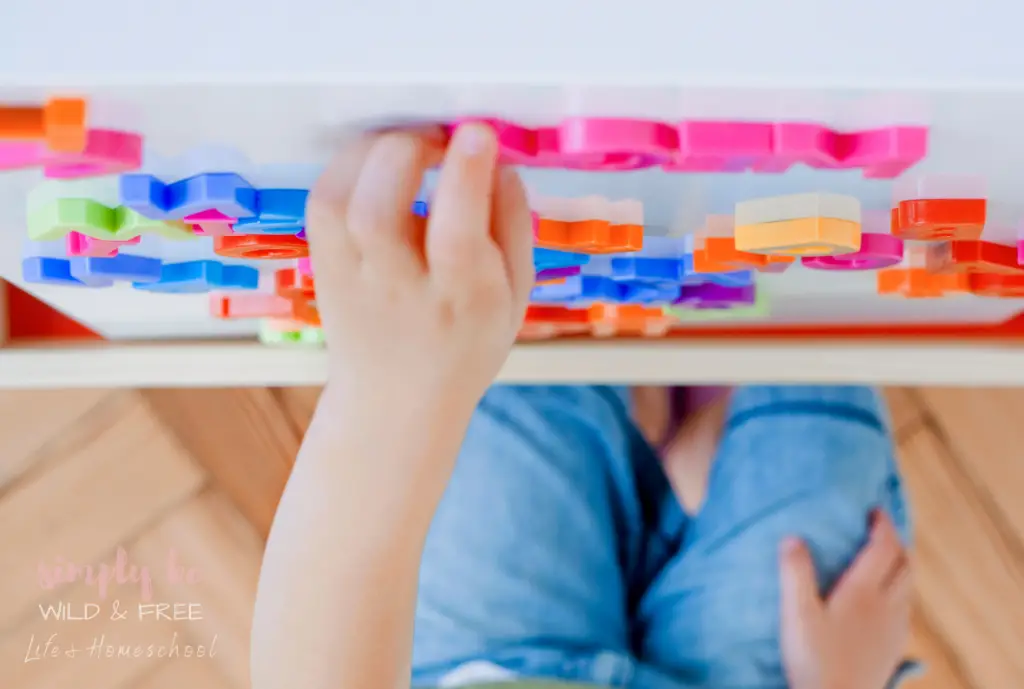 I simply tucked a few workbooks into our homeschool morning basket so that my daughter could have something simple to work on while I taught my boys their morning bible lessons. My daughter used the floor as her desk, while the boys and I hung out on the couch.
I'm a huge fan of simple mornings, so this worked great for us.
Teaching Preschool Using Workbooks
Our family eventually left virtual learning behind and opted for a more standard version of homeschooling.
We currently homeschool using a traditional curriculum program.
While I did use many workbooks during my daughter's preschool years, I also leaned on a simple preschool curriculum for all of her core learning.
With that said, you can totally homeschool preschool with just workbooks if you wish.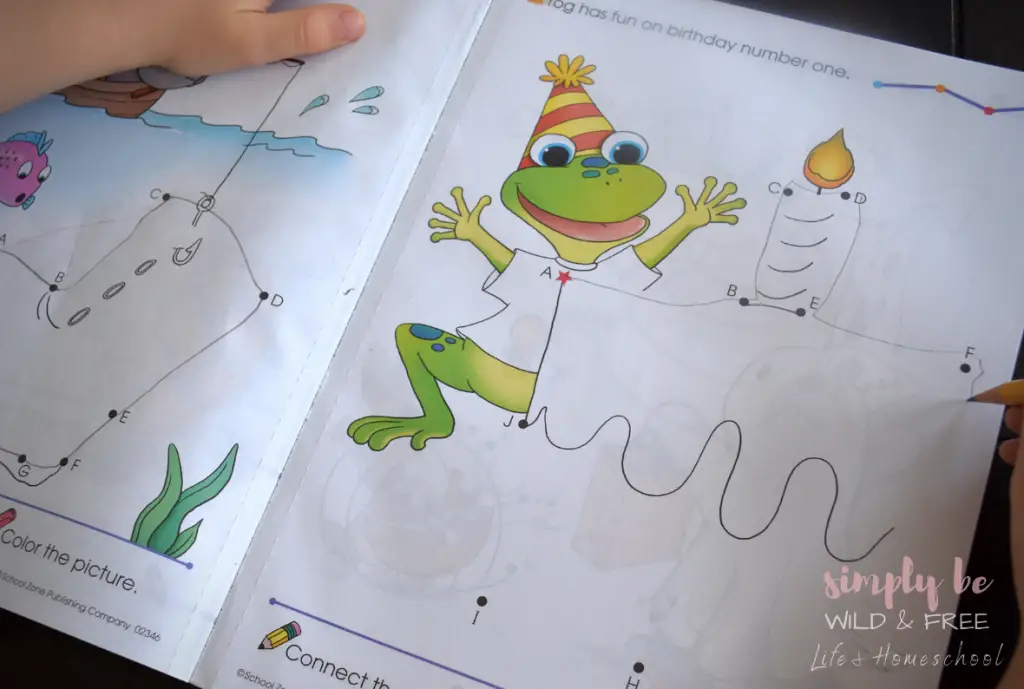 If you plan on teaching preschool using workbooks as your main form of learning, these are the things you need to know!
Opt for smaller workbooks for little learners.
Huge all-in-one workbooks can be heavy and overwhelming for a young child.
Preschool is a time for creating a simple and exciting learning experience, not a heavy workload. 
Create a library of workbooks for your preschooler to choose from.
This helps eliminate boredom, encourages decision-making skills, and keeps learning light and fun!
Make sure you have both motor-skills/hand-eye coordination workbooks & educational workbooks on hand.
From sticker & dot to dot workbooks to letter tracing & counting.
While diversifying is great, sometimes a child finds their sweet spot and prefers to stay right there. This is 100% ok!
If your kiddo hates a certain type of workbook, don't be afraid to toss or donate it and if he/she finds their perfect fit, it's ok to buy that same book over and over again!
It's not a waste if your child is learning and loving it.
Workbooks for Preschoolers
If teaching preschool with workbooks is your ultimate plan, I've got the good you're looking for!
From budget-friendly preschool workbooks to awesome activity books. Our mega list of preschool workbooks has it all!
Yes, I've even included some of those heafty all-in-one preschool curriculum workbooks I mentioned above.
While those aren't my go-to option for simple workbook learning, they work great in worksheet form if you decide to opt for a more structured preschool experience!
I absolutely love utilizing workbooks in our homeschool as an extra, but they can work great as a main source for learning as well!
Not only do they tend to be more budget-friendly than most homeschool curriculum bundles, but some of them can actually be more engaging.
We always keep a few of these bad boys tucked around our house for simple summer learning or downtime.
Teaching Preschool Using Everything
If you decide to teach your preschooler at home using a mixture of curriculum for core learning, activities for hands-on learning, and workbooks as a supplement, these are the things you need to know!
First, it's important to separate the structure of a traditional curriculum from the simplicity and ease of workbooks.
In other words, do not treat the workbooks you use the same as you would your core curriculum.
Workbooks ought to be looked at as a supplement or a fun extra instead.
This will help your child understand the difference between structured lesson time & independent work.
Second, create a no-pressure atmosphere by schooling at your little one's pace. Forget typical school standards and watch your preschooler flourish!
Lastly, always keep multiple workbooks available for your little one to work on at any given time, and don't ever put a limit on how much or how little they can work in a setting.
If your little one wants to work in their sticker book for 40 minutes, embrace it!
My daughter absolutely loved picking out her own workbooks each day. I would take a quick moment to go over the instructions (if needed) and let her run with it. Sometimes sh would finish half a page, while other days she would complete 3-4 pages!
Flexibility is key.
Using Preschool Workbooks
Leaning on workbooks as an extra will always be my go-to as a homeschool mom and these are just a few of my favorite ways to use them!
During my morning coffee
While teaching older children
When cooking dinner
During our quiet time routine
Using workbooks for my preschool-aged daughter during the early years was such a blessing! They kept my sweet girl engaged just long enough for me to complete the task at hand and she was learning important skills along the way.
Find this article useful? Please take the time to share it on social media!