Showing Mom You Care
Mother's Day is the perfect time to show Mom just how much she truly means to you!
While going big & extravagant can sound fun, most of the time moms just crave something simple and meaningful.
Like a printable keepsake or a handmade card.
With that said, sometimes simple activities and ideas can get the job done as well.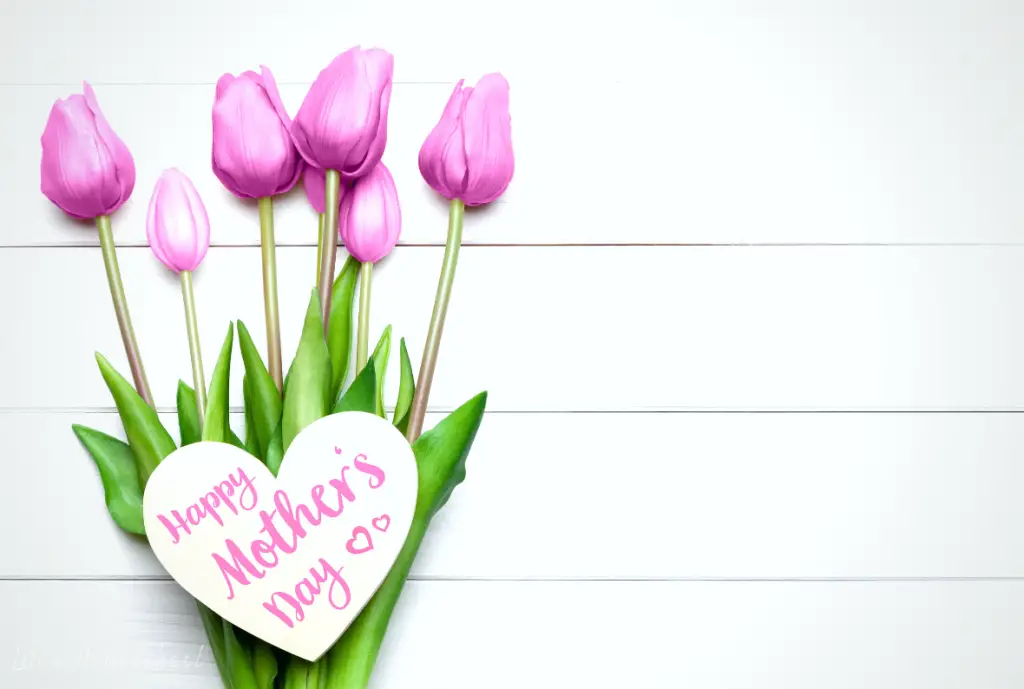 If simple is your mom's style, this fun Mother's Day hand card will be right her alley.
Show Mom you care this year by creating something meaningful that she can cherish for years to come
Simple Mother's Day Hand Craft
This is such a fun little craft, you guys!
I actually threw this one together for myself one year and I still have these tucked away in a bin full of keepsakes from when my kids were younger.
There is seriously nothing better than a simple handprint craft — and this one couldn't be easier!
The supplies list on this one is small, you guys!
Colored cardstock, tape, plastic knives, a cute mom coffee mug (or vase), and Mom's favorite chocolates are seriously all you need!
First, trace each of your kiddos hands on cardstock and cut them out.
Then, cut them out and tape them onto the plastic knives, set them aside.
Last, fill the coffee mug (or vase) with Mom's favorite chocolates and stick each handprint inside.
Yes, It really is that simple!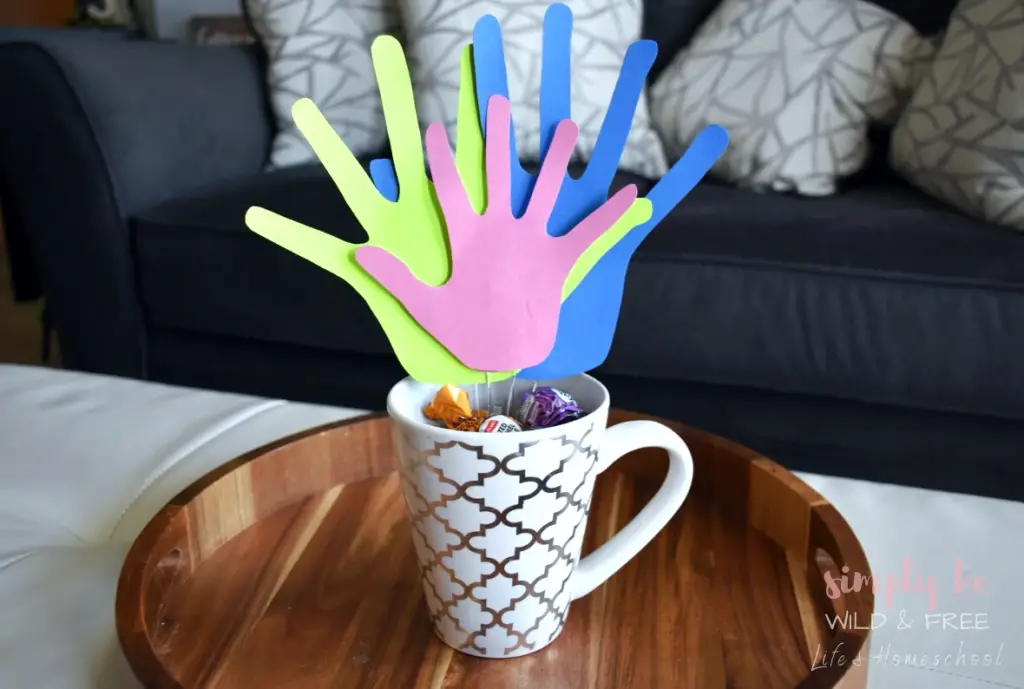 Once your Mother's Day hand bouquet craft is complete, you are ready to start gifting!
This fun project is perfect for Mom and Grandma alike.
Take this fun craft up a notch by having children sign their names on the back of their handprints and pairing it with our printable keepsakes!
Other Mother's Day Craft Ideas
Love this Mother's Day craft, but on the lookout for something different this year?
Check back soon for some of my favorite finds.